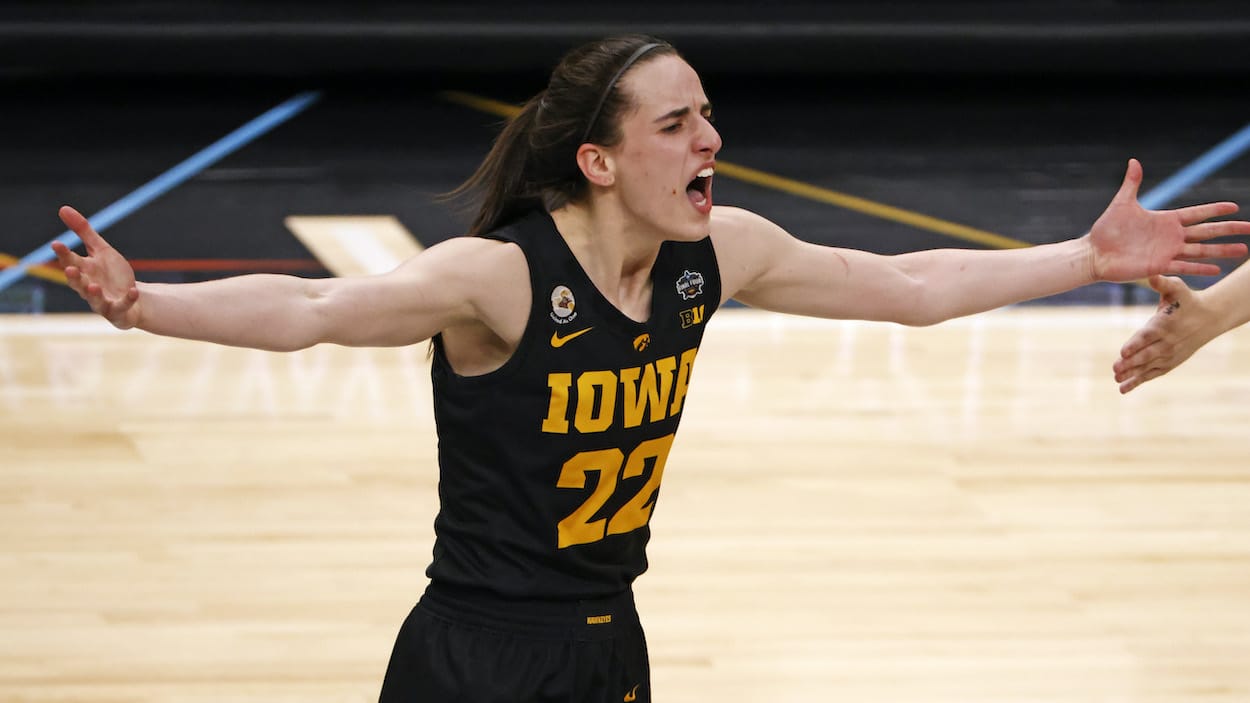 Caitlin Clark Works for Free With 1 of Her Biggest NIL Partners
Iowa basketball star Caitlin Clark is tons of money in NIL deals. She could make even more but she decides to work with one partner for free.
Women's college basketball players are raking in hundreds of thousands of dollars in Name, image, and likeness (NIL) rights deals, and the biggest star of March Madness in 2023, Iowa's Catlin Clark, is among the players making big bucks. However, she is not making nearly as much as she could be given her stature, and that's partly because she works with one of her top NIL partners for free.
Caitlin Clark has an NIL deal with a local charity that she works with for free
Caitlin Clark is doing pretty well as far as NIL deals are concerned. After her breakout performance in the 2022-23 season and the 2023 NCAA Tournament, she stands to make a ton more this offseason between her junior and senior seasons.
Clark is making around $192,000 per year on NIL deals, according to the NIL sponsorship tracking site On3.
Obviously, that's fantastic for a college athlete who wasn't allowed to make any money less than two years ago. For the best player in women's college basketball, though, Clark is only ninth among earners in her sports (more on that below).
The Iowa star has NIL deals with Hy-Vee, H&R Block, the Iowa Cubs, Topps, Nike, Buick, and 10,000 Small Businesses Voices. Those are the endorsements that pay her nearly $200K annually. However, the most important NIL partner doesn't pay her anything at all.
When NIL deals started, the Coralville Community Food Pantry in Coralville, Iowa, wanted to sign Caitlin Clark to a partnership agreement.
"The food pantry had every intention of paying Clark to help with fundraising and community outreach. But Clark insisted she wanted to help for free," Grace Raynor writes in a profile for The Athletic. "And last year, it was her idea to hold an in-person donation drive. Anybody who brought a personal care item — including menstrual products, shampoo or soap — got to meet Clark and take a picture with her. Among those who showed up with items were some of the people who use the food pantry as a service."
Last year during March Madness, Clark raised over $23,000 for the charity, beating her goal of $22,000 (for her jersey number). The same fundraising drive this year runs from March 22 to April 22 and raised over $16,000 in its first week.
Clark will be the third-highest NIL earner in the Women's final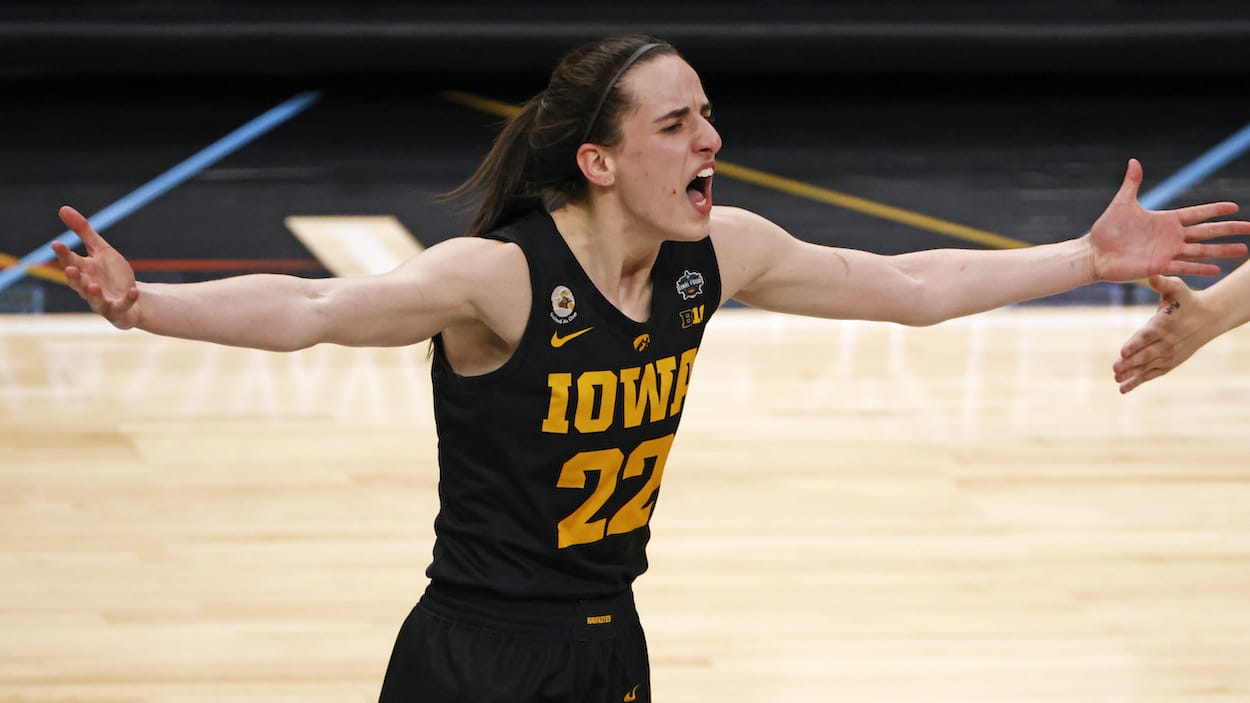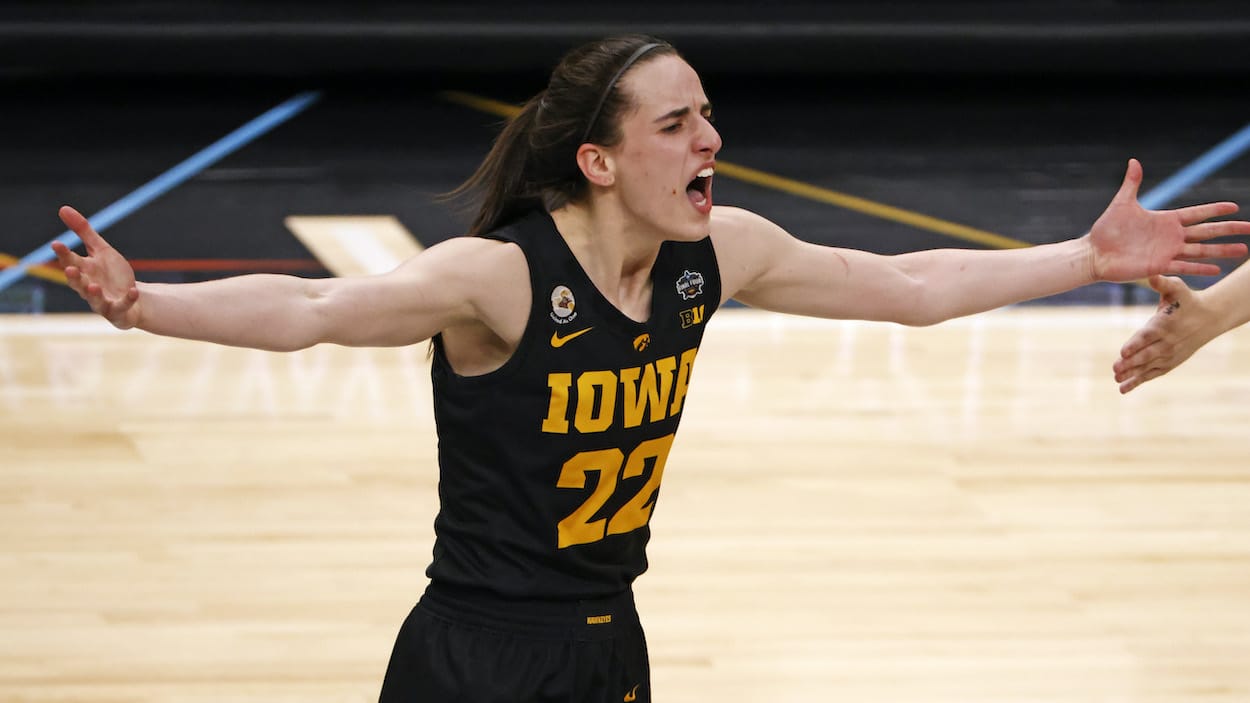 Caitlin Clark might be the best player on any court she steps on these days, but when she walks on the floor at the American Airlines Center in Dallas for the 2023 NCAA Women's Basketball Tournament final against coach Kim Mulkey's LSU Tigers, she'll be the third highest-paid player in the game.
LSU features two of the highest-earning women's basketball stars in the game today, with "Bayou Barbie" Angel Reese and freshman Flau'jae Johnson both taking home more in NIL deals than Clark.
Reese has the most NIL deals in all of college basketball (men's or women's) with 17 and will take home a cool $392,000 this season because of those endorsements.
Johnson may not have as many deals, but she will earn even more in 2023. The freshman guard is a rapper signed to Roc Nation and will pull down around $669,000 in NIL money this year.
More than the money and the individual talents on the floor, the Iowa vs. LSU women's final should be a heck of a game. These two teams have had incredible tournaments thus far.
LSU came in as a No. 3 seed in Mulkey's second season and beat a tough No. 2 seed in Utah, the Cavinder twins and Miami, and a No. 1 seed in Virginia Tech to get to the final game. Clark and Iowa took out Hailey Van Lith and Louisville, as well as coach Dawn Staley's South Carolina juggernaut, to reach this point.
The face-off between these two teams will be worth the price of admission.