Calvin Johnson Plans on Making a Surprising Omission From His Hall of Fame Speech: 'If You Ain't Got Nothing Good to Say, Don't Say It at All'
Calvin Johnson played his entire nine-year NFL career with the Detroit Lions, but he doesn't exactly get along with his former team anymore. The legendary wide receiver, who will be inducted into the Pro Football Hall of Fame this Sunday, has consistently bashed the franchise for a variety of reasons since retiring from the NFL in 2016.
So when Johnson steps up to the podium this weekend to give his Hall of Fame speech, don't expect him to thank the team he'll be representing in Canton.
Calvin Johnson has been beefing with the Lions ever since he retired
Johnson will forever be remembered as the most dominant wide receiver to ever don the Honolulu blue with the Lions. He finished his career with 371 catches for 11,619 yards and 83 touchdowns in just 135 games, which are all franchise records.
But despite his historic run with the Lions, Johnson wants nothing to do with his old team.
Ever since he retired in 2016, Johnson has been bashing the franchise in various interviews for treating him worse than other star players, forcing him to play through injuries, and refusing to let him leave town to play for another team.
The root of Johnson's issues with the Lions, though, stems from back in 2016 when he had to repay the franchise more than $1 million of his signing bonus after he retired.
"I love the fans here — but I can't step foot into the building after I dropped so much in there. Because that stung," Johnson recently said during an appearance on the Huddle And Flow podcast. "I mean, it straight up stung. Emotionally, but business-wise? No, it just doesn't work like that."
At this point, Johnson doesn't even want to be associated with his former team anymore, and that includes the Hall of Fame.
Johnson will make a surprising omission from his Hall of Fame speech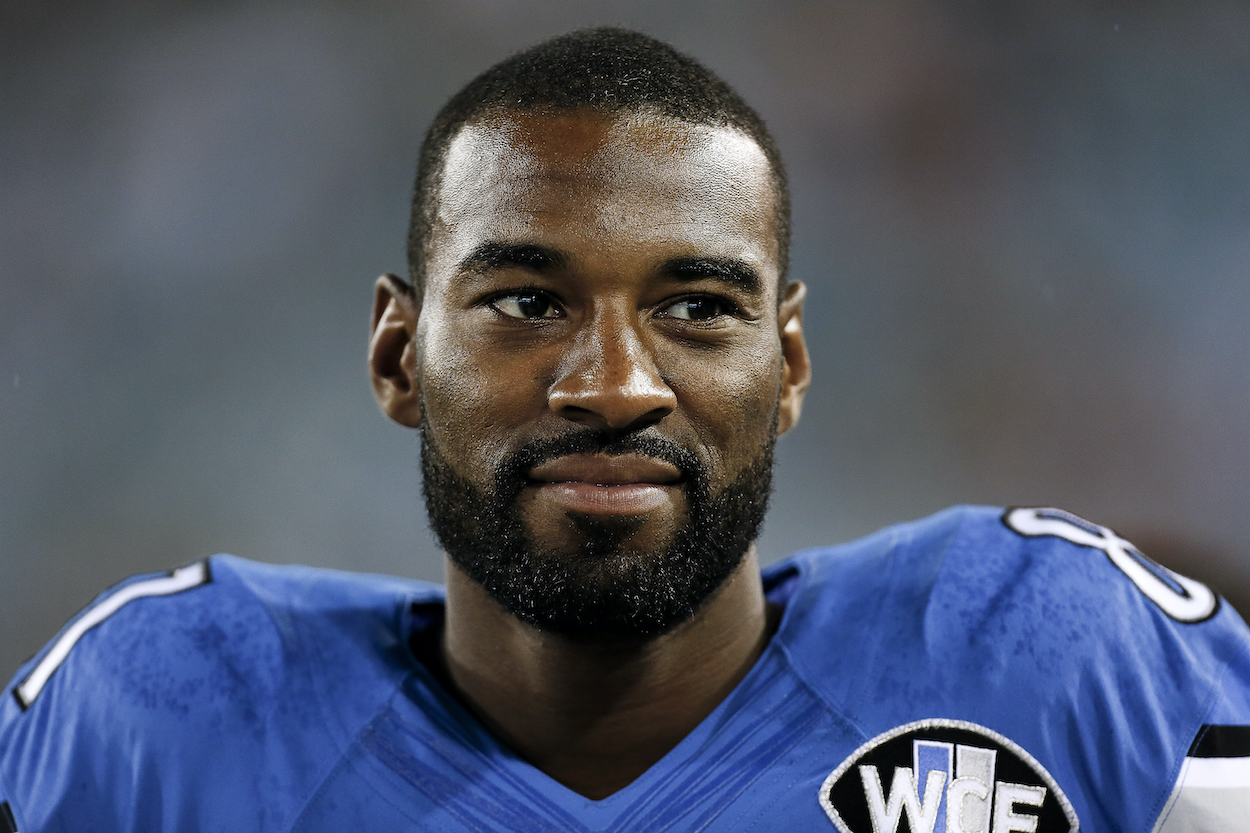 Johnson's historic career in Detroit resulted in a ticket to the Pro Football Hall of Fame on the first ballot. And who do players normally thank when they step up to the podium to give their induction speech? Their family, their former teammates and coaches, and the team they spent the most time with, in some order.
Johnson will surely cover three of those areas, but not the fourth.
"My mom told me when I was a kid, 'If you ain't got nothing good to say, don't say it at all.' So, I'm gonna stick by that," he said on a recent episode of Barstool Sports' Pardon My Take podcast. "I've definitely got some teammates and coaches that I have so much respect for that I played with there in Detroit. I look forward to, at the end of the day, just trying to thank all those people."
How to watch Johnson's Hall of Fame speech
Interested to see what Johnson says in his Hall of Fame speech? The induction ceremony for the class of 2021 will air on NFL Network starting at 7 p.m. on Sunday, Aug. 8. Johnson will be inducted alongside Peyton Manning, Alan Faneca, Tom Flores, John Lynch, Bill Nunn, Drew Pearson, and Charles Woodson.
Johnson's incredible career with the Lions has earned him the highest honor a football player can receive, but he won't be bringing his former team with him to Canton.