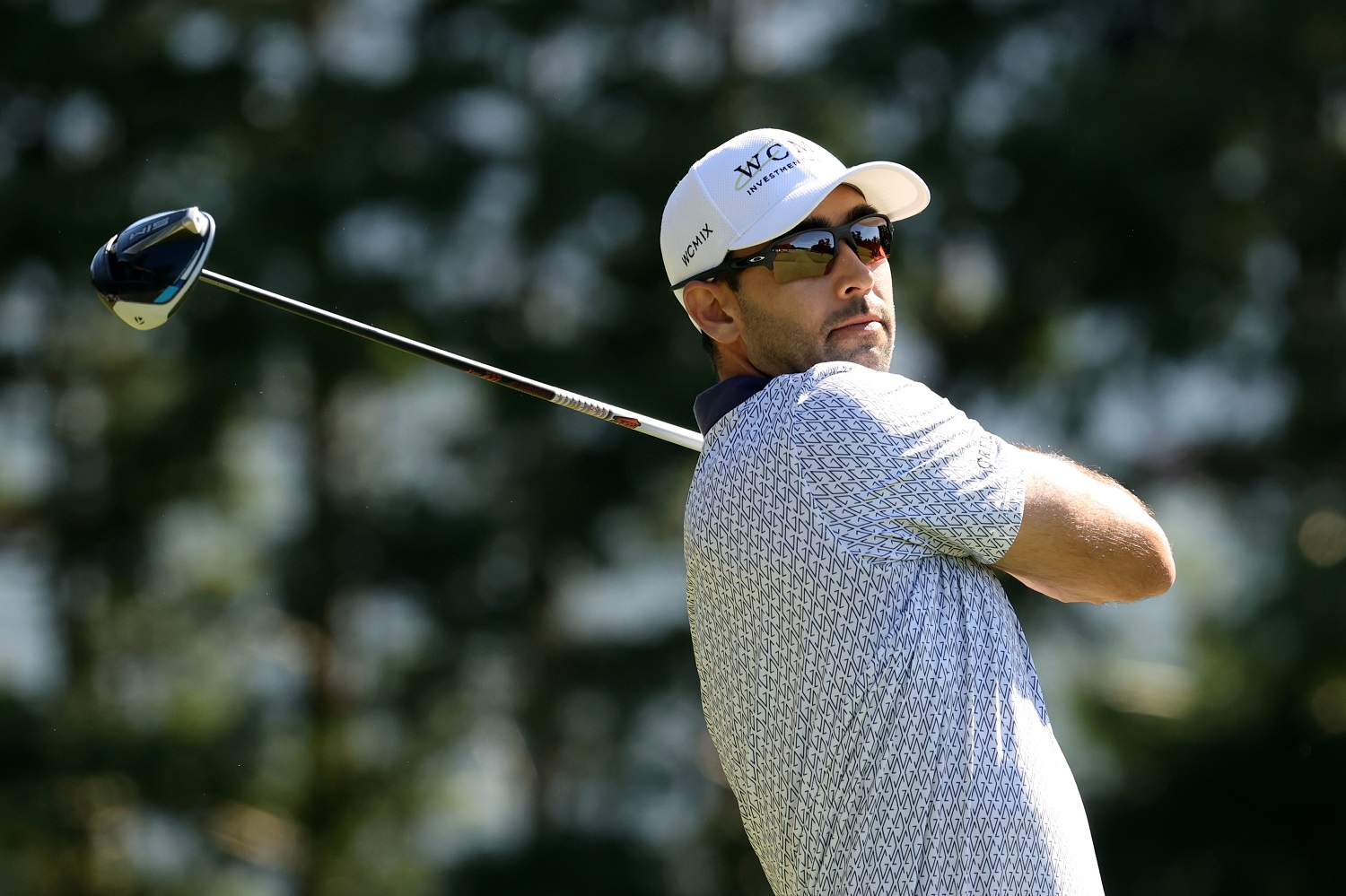 Cameron Tringale Has Never Won on the PGA Tour but Is Laughing All the Way to the Bank Anyway
Cameron Tringale, 34, has spent more than a decade on the PGA Tour without winning a tournament, which hasn't stopped him from amassing a small fortune.
There may be no bad golfers on the sport's best-known tour, but there are plenty of players who've never won a PGA Tour tournament and still manage to make a decent living. Tommy Fleetwood is possibly the best-known of the bunch, but he isn't close to the top of the earnings list of what amounts to "lucky losers."
Cameron Tringale holds that distinction, and his level of success without enjoying the ultimate success at one of the weekly stops is mind-boggling.
PGA Tour rule of thumb: Make the cut, make a nice living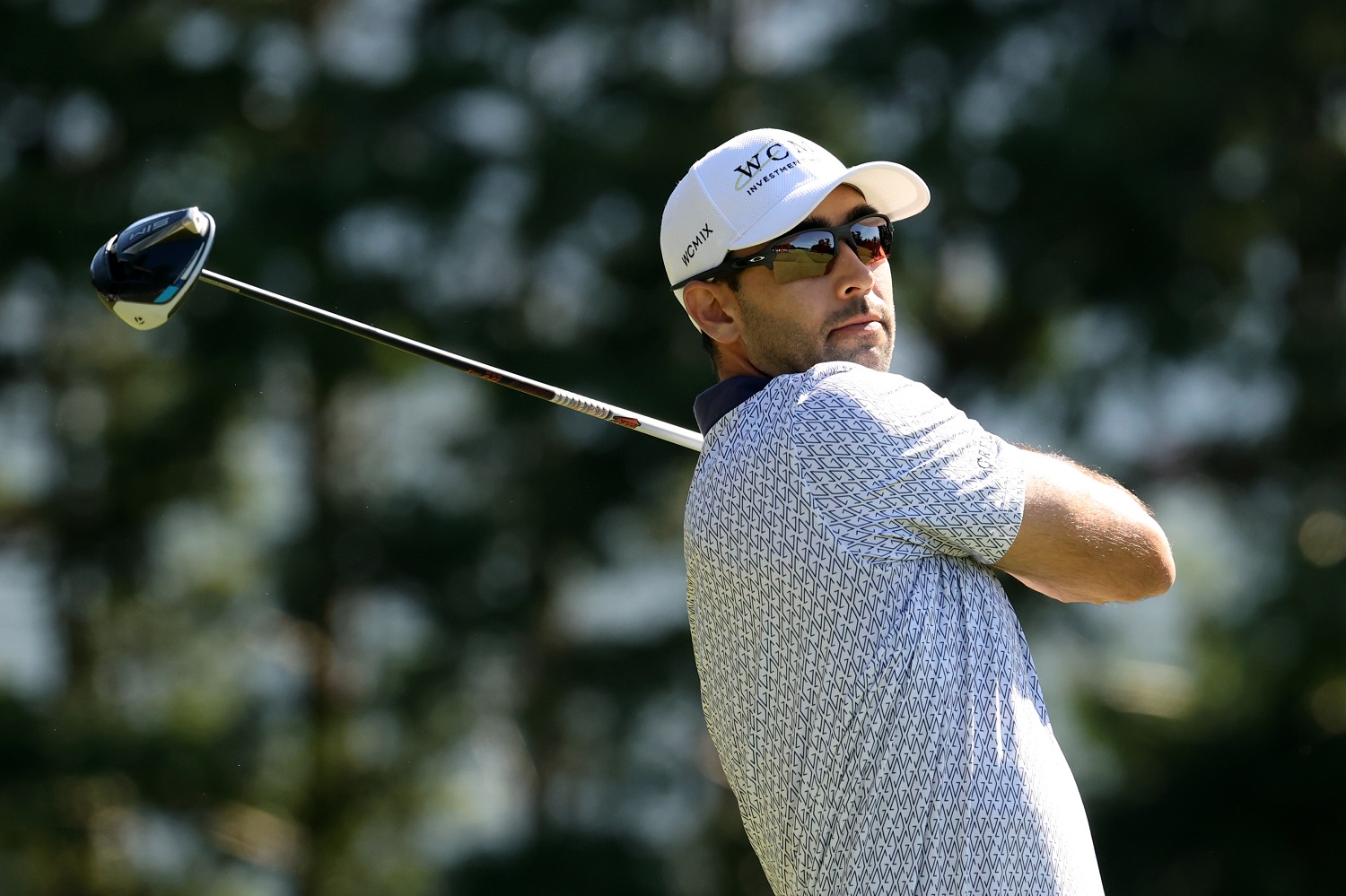 PGA Tour commissioner Jay Monahan announced before Thanksgiving that total prize money for the new season will exceed $480 million, and he predicted there's more on the way.
"We are positioned to grow faster in the next 10 years than we have at any point in our existence," Monahan said in a memo to players, which was obtained by The Associated Press.
Monahan outlined increases in purses at tournaments on the 2021-22 schedule, highlighted by two FedEx Cup playoff events offering $15 million apiece in prize money. Official events have committed to $360.1 million, the four major tournaments have yet to announce an update on their combined $47.5 from last season, and the FedEx Cup commitment is $75 million.
Credit a revenue influx for some of the growth and Greg Norman for the rest. Norman, himself an all-time PGA Tour great, is the organizer behind a rival golf tour that is battling the PGA for the services of top players from around the world.
While the best performers pull down $5 million a year or more, being very average also pays well. Sports Illustrated created a profile in August 2021 for a mythical PGA Tour golfer who shot nothing but par the previous season and determined he would have made $410,084.33. Playing every week isn't practical, so the magazine took it an additional step and pieced together a hypothetical 20-tournament schedule that would have resulted in 13 missed cuts but still earned $323,991, good for 183rd on the money list.
A study a year earlier by Golf.com calculated that making every cut but finishing dead last each week would have been worth $392,415.
Cameron Tringale is winless but laughing all the way to the bank
Golf Digest writer E. Michael Johnson noted at the end of last season that Jack Nicklaus, still regarded by many as the greatest PGA Tour performer ever, slipped to 314th on the all-time earnings list. It reflected the fact that Nicklaus played in an era of much smaller tournament purses. His $5,734,031 pile of money would have rivaled Tiger Woods' $120-plus million had Nicklaus been born 25 years later.
It's one thing for Woods, also regarded by many as the best golfer ever, to dwarf Nicklaus in prize money. It's quite enough for Cameron Tringale to be more than $9.7 million ahead of The Golden Bear.
If you're asking, "Who?" you are not alone. Tringale, a 34-year-old California native, entered the current season holding the distinction of making a record $15,398,001 on the PGA Tour without winning.
Tringale began playing on the PGA Tour in 2010 and makes an above-average 26.5 appearances per season. Though he doesn't win, Tringale steadily cashes checks, twice making $2 million in a season.
Tringale nearly broke through last season at the Zozo Championship, starting the final round one stroke off the lead and settling for a tie for second.
Tommy Fleetwood has also done quite well without winning
The Golf Digest story found nine golfers with $10 million in PGA Tour earnings and zero victories. He's inching his way up the "best golfer to never win a major" list, so it's no surprise that Tommy Fleetwood is the best-known player on the lucky loser list.
Fleetwood is an eight-time winner on the European Tour, where he spends most of the season. Though the Englishman has only been playing on the PGA Tour since 2017, Fleetwood came into the new season with $11,237,580 in prize money in just 88 appearances.
Don't expect Fleetwood to catch Cameron Tringale for the No. 1 spot. With 19 top-10 finishes, including seconds at the U.S. Open and the British Open, he gives every indication that he'll win soon, not that the alternative has been tough on his bank account.
Like Sportscasting on Facebook. Follow us on Twitter @sportscasting19.
RELATED: Tiger Woods Is About to Collect Almost $8 Million, Which Should Embarrass the PGA Tour