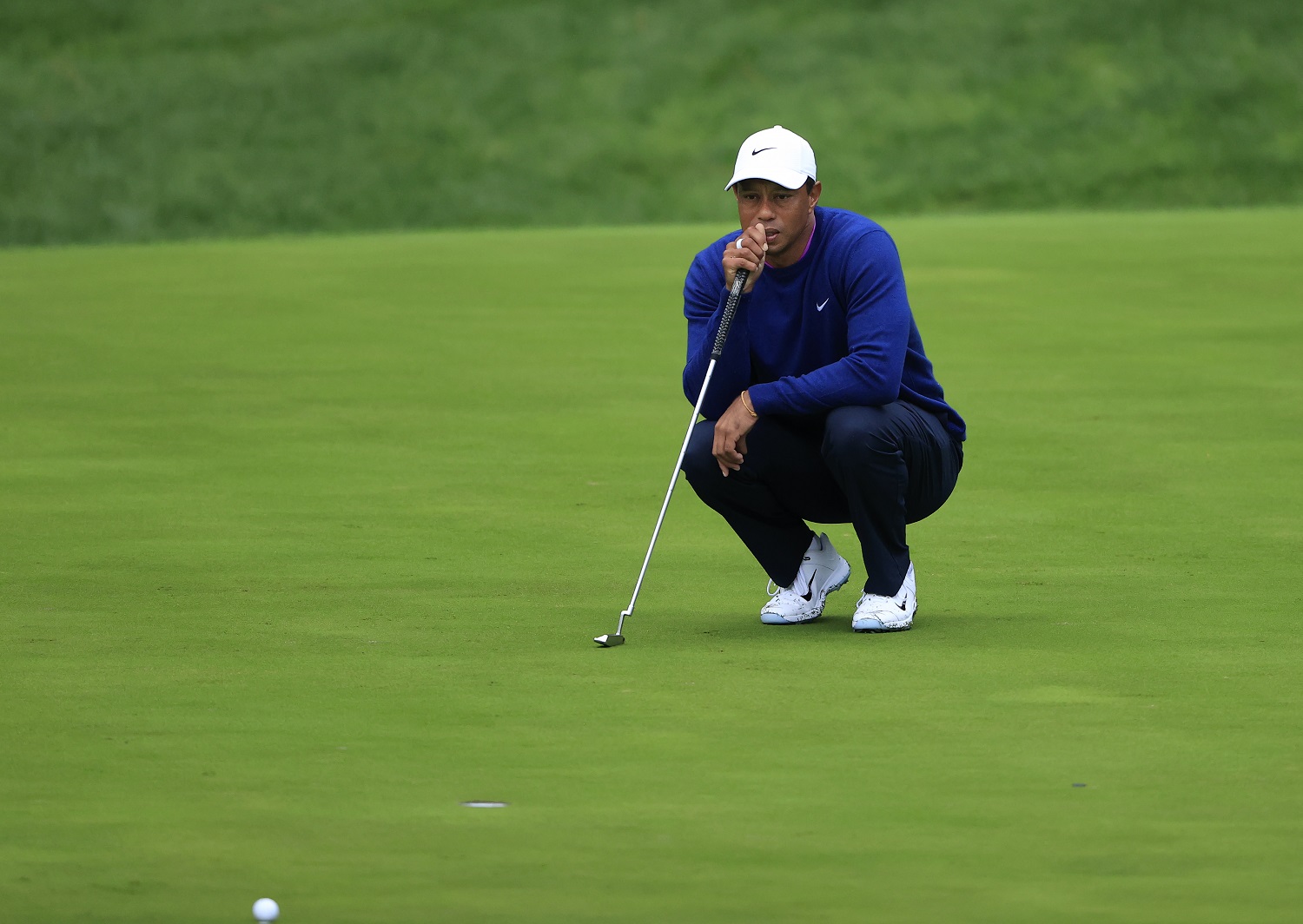 Tiger Woods Is About to Collect Almost $8 Million, Which Should Embarrass the PGA Tour
Tiger Woods stands to collect $7.97 million from the Player Impact Program despite not playing in 2021, evidence that the PGA Tour's $40 million initiative is flawed.
Article Highlights:
Tiger Woods did not play on the PGA Tour in 2021 following an automobile crash
The PGA Tour introduced a $40 million Player Impact Program (PIP) this year
Sports Illustrated projects that Woods will earn $7.97 million in PIP money
Golf fans have seen Tiger Woods pull off amazing shots from tees, bunkers, and roughs. His greatest feat in 2021, however, came from his sofa as the winner of 15 major championships likely picked up an amazing payday for doing nothing.
And that's not an exaggeration. Woods literally did nothing, yet Sports Illustrated projects the PGA Tour will cut him a check for $7.97 million. If that seems to be an odd amount, well, the whole story is odd.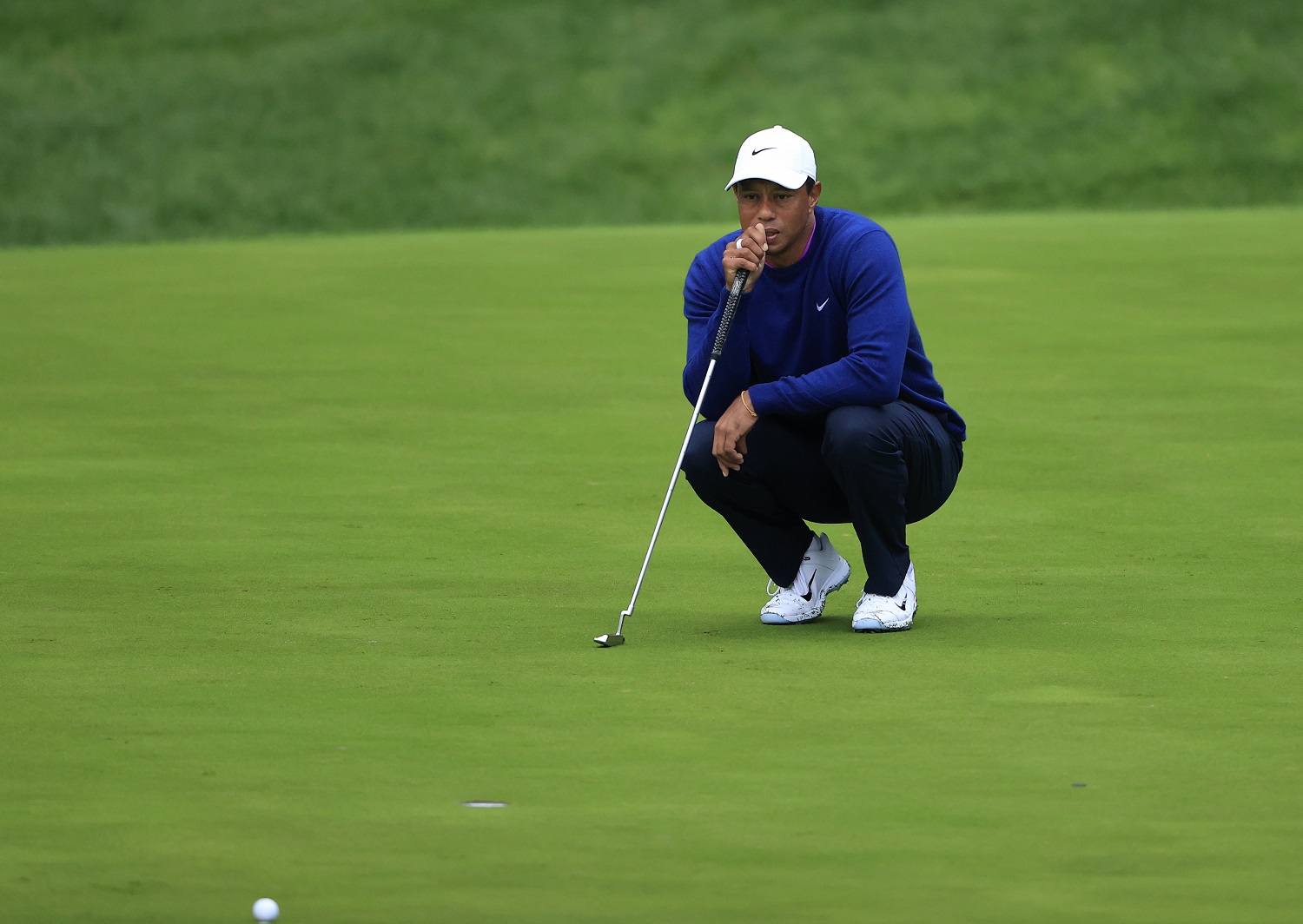 Woods hasn't participated in a PGA tournament since the pandemic-postponed Masters in November 2020. It's the result of a single-car crash in February that left Woods, 45, with multiple injuries. He's been back to the golf course recently, but only on crutches or to watch his son play.
Under such circumstances, Woods obviously earned no prize money this season. Given that he's pocketed more than $120 million on the strength of 82 victories since turning pro out of Stanford in August 1996, that shouldn't qualify as a hardship, especially after factoring in lucrative endorsement deals.
However, Woods appears in line to cash a check for $7.97 million for his, uh, effort this year. To put the amount in perspective, Jon Rahm led the PGA Tour in prize money in the just-concluded season at $7,705,933 for 22 events. Patrick Cantlay was second at $7,638,805 for 24 events.
According to Sports Illustrated, Woods will clean up from the PGA Tour's newly created Player Impact Program (PIP), which allocates $40 million to the top 10 performers in "Impact Score," a rating that measures players' social media and internet visibility. With 6.5 million followers on Twitter and another 2.7 million on Instagram, Woods started with the equivalent of a three-shot lead heading to the back nine on a Sunday afternoon.
Golfweek was first to report on PIP's existence in the spring. The crucial Impact Score comes from:
Popularity in Google searches
Nielsen Brand Exposure rating from weekend tournament TV coverage
Q-Rating, which measures name recognition and favorability scores
MVP Index, which gauges engagement in social media and digital channels
Meltwater Mentions social-media monitoring
The eligibility rules only require a PGA Tour competitor to appear in five tournaments in at least one of the past five years. Current PGA Tour Champions players are also eligible.
Sports Illustrated began with the top 50 players in the Official World Golf Rankings plus Woods and Rickie Fowler, matching all of them against Bryson DeChambeau, the subject of saturation media coverage, on Google Trends to measure search interest since the start of last season. Twitter and Instagram followings were easy to pull down, as was Google News traffic.
While that doesn't cover all the PIP categories and doesn't account for how each category is weighed, it's still a pretty good baseline. The magazine's results show Woods as the overwhelming winner, which should be an embarrassment to the PGA Tour.
The embarrassment perhaps already extends to executives. Commissioner Jay Monahan previously said that the PGA Tour won't be publicizing the results. That didn't stop the magazine from taking an educated guess as to the 10 players landing the bonuses.
Naturally, Woods is first, followed by Rory McIlroy and Jordan Spieth, each of whom has healthy followings on Twitter and Instagram. Phil Mickelson and Dustin Johnson round out the top five.
The next five on the list are DeChambeau, Fowler (popular and often in the news despite disappointing results on the course), Justin Thomas, Brooks Koepka, and Rahm.
If the conjecture is right, then Koepka should probably demand a change to the formula. His sparring with DeChambeau made lots of headlines, and Koepka is a master hell-raiser on social media. There's a strong case for ranking him in the top five.
There's also a case for asking Woods to give back the money until his most noteworthy moment of the year doesn't involve crashing his SUV.
Like Sportscasting on Facebook. Follow us on Twitter @sportscasting19.