Carlos Boozer Chose to Not Play With LeBron James at One Point in His Career
Carlos Boozer was a solid player during his NBA career. Boozer earned two All-Star selections and even scored as much as 21.1 points per game in a season with the Utah Jazz. However, many people forget that he started his NBA career with the Cleveland Cavaliers. They also forget that in the offseason after the 2003-04 season, Boozer elected to not play with LeBron James. 
Carlos Boozer went to the Cavaliers out of Duke 
After playing at Duke for three seasons, the Cleveland Cavaliers selected Carlos Boozer in the second round of the 2002 NBA draft. Boozer ultimately played with the Cavaliers for two seasons and he played well in those seasons.
In his rookie year during the 2002-03 season, Boozer scored 10 points per game and pulled down 7.5 rebounds per game. He ultimately earned All-Rookie honors that season. Then during the 2003-04 season, Boozer took that next step. Alongside the young phenom that was LeBron James, Boozer averaged 15.5 points per game and 11.4 rebounds.
It seemed that the Cavaliers maybe had a nice duo with him and James. However, Boozer went to the Utah Jazz in 2004 and spent the next six seasons there.
Cavs players weren't sure about LeBron James
A video went around the internet in 2017 of what former Cavaliers thought about their team selecting LeBron James before the 2003 NBA draft. James was coming into the league straight out of high school at the time so while there were high expectations for him, people didn't know how he would perform in the league.
Boozer said, "We have better players than him at his position already on our team though," according to SBNation
That is pretty hard to believe since the Cavaliers were not very good. He at least did add, "His potential is, probably, sky's the limit for him, though."
Darius Miles also had a pretty bad quote.
"I don't think you can just bring a high school player in and really just think your team is gonna turn around like that," Miles said, according to SBNation. "If he comes, he can just hop on our bandwagon, and hopefully we can do something big."

Darius Miles
Not sure why these guys did not believe in James, but he proved them wrong pretty quickly.
Boozer left the Cavaliers after one season with James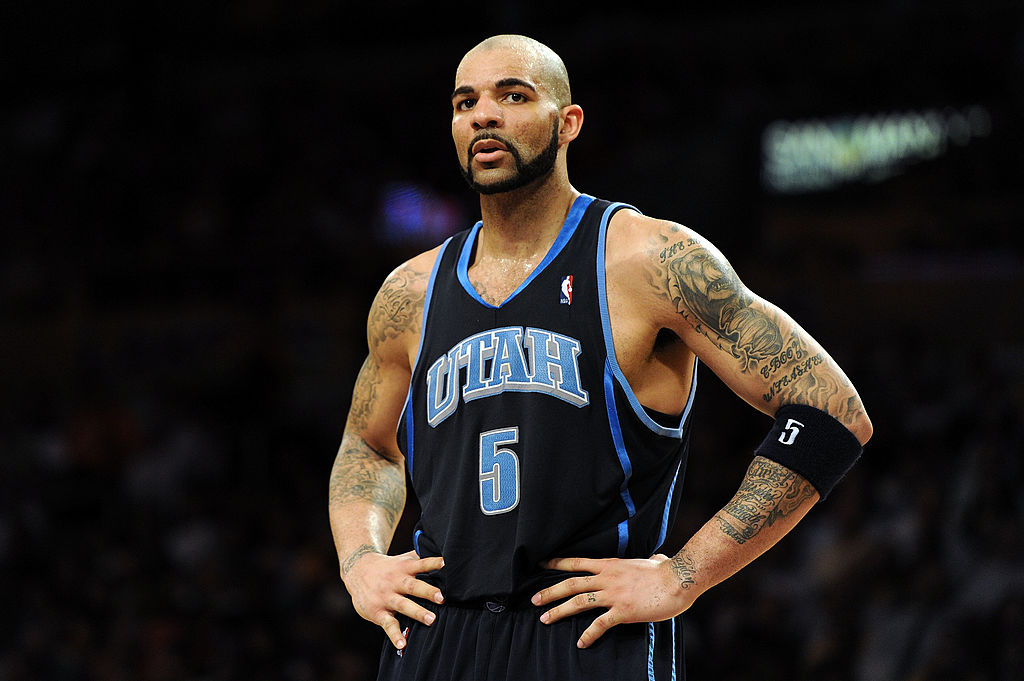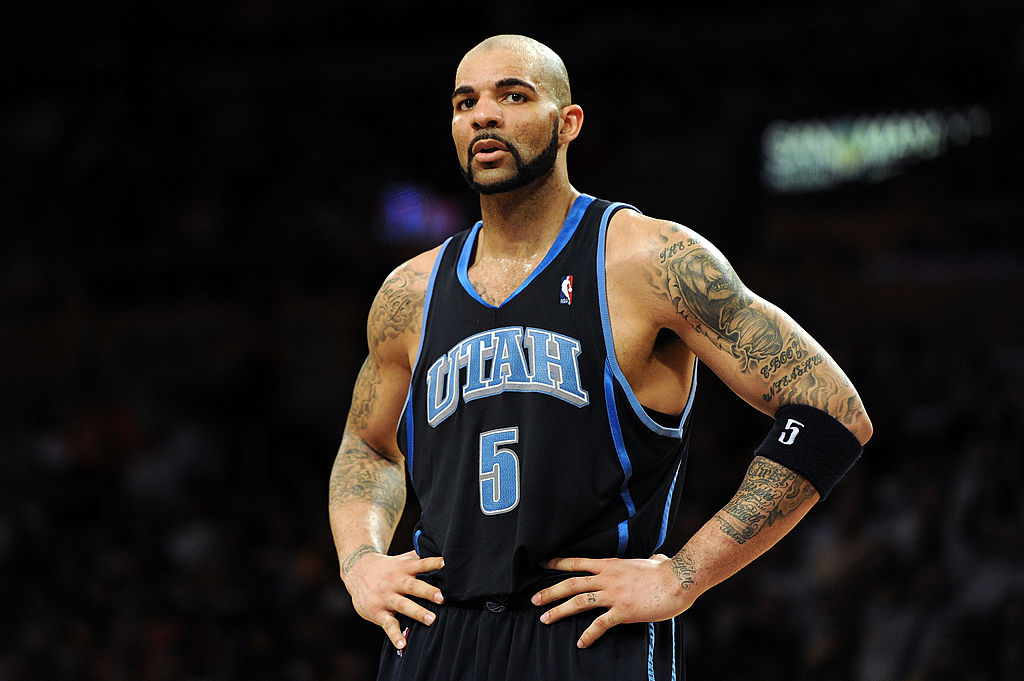 The 2003-04 season was the only year Boozer played with James. While they did not make the playoffs, the Cavaliers still had success. James led the team in scoring with 20.9 points per game. Boozer was second in scoring on the team with 15.5.
In the offseason, the Cavaliers could have extended Boozer's contract by one more season and he would have made less than $700,000, according to the Deseret News. The organization, however, let him become a free agent with the belief that he would resign for a six-year, $41 million deal. That was the most the Cavaliers could offer him due to salary cap restrictions. However, Boozer ended up signing a six-year, $68 million contract with the Utah Jazz.
The Cavaliers were not happy about this. Former owner Gordon Gund ended up saying this in a letter to Cavaliers fans.
"I decided to trust Carlos and show him the respect he asked for," Gund wrote, according to NBA.com. "He did not show that trust and respect in return. That's what happened. I wanted you to hear it directly from me. The decision was mine and I take full responsibility. We currently have no intention of matching Utah's offer to Carlos."

Gordon Gund
Boozer, however, denied the claim that the two sides had an agreement, according to the Deseret News. "There was no commitment, no handshake — which would have been illegal under the collective bargaining agreement anyway — but there was none. I'm a man of my word, and the only commitment I gave was to Utah, and I kept that commitment."
Who knows what the truth is. However, Boozer elected to not play with LeBron James by going to Utah. James needed help when he took the Cleveland Cavaliers to the 2007 NBA Finals. During that season, Boozer scored over 20 points per game for the Jazz. That was one of his only two All-Star seasons. He could have been the help James needed. 
It is hard to say if the Cavaliers would have won the NBA Finals with Boozer in 2007. However, his career, and even LeBron James' career, could have possibly been a lot different had they played together longer than just one season.