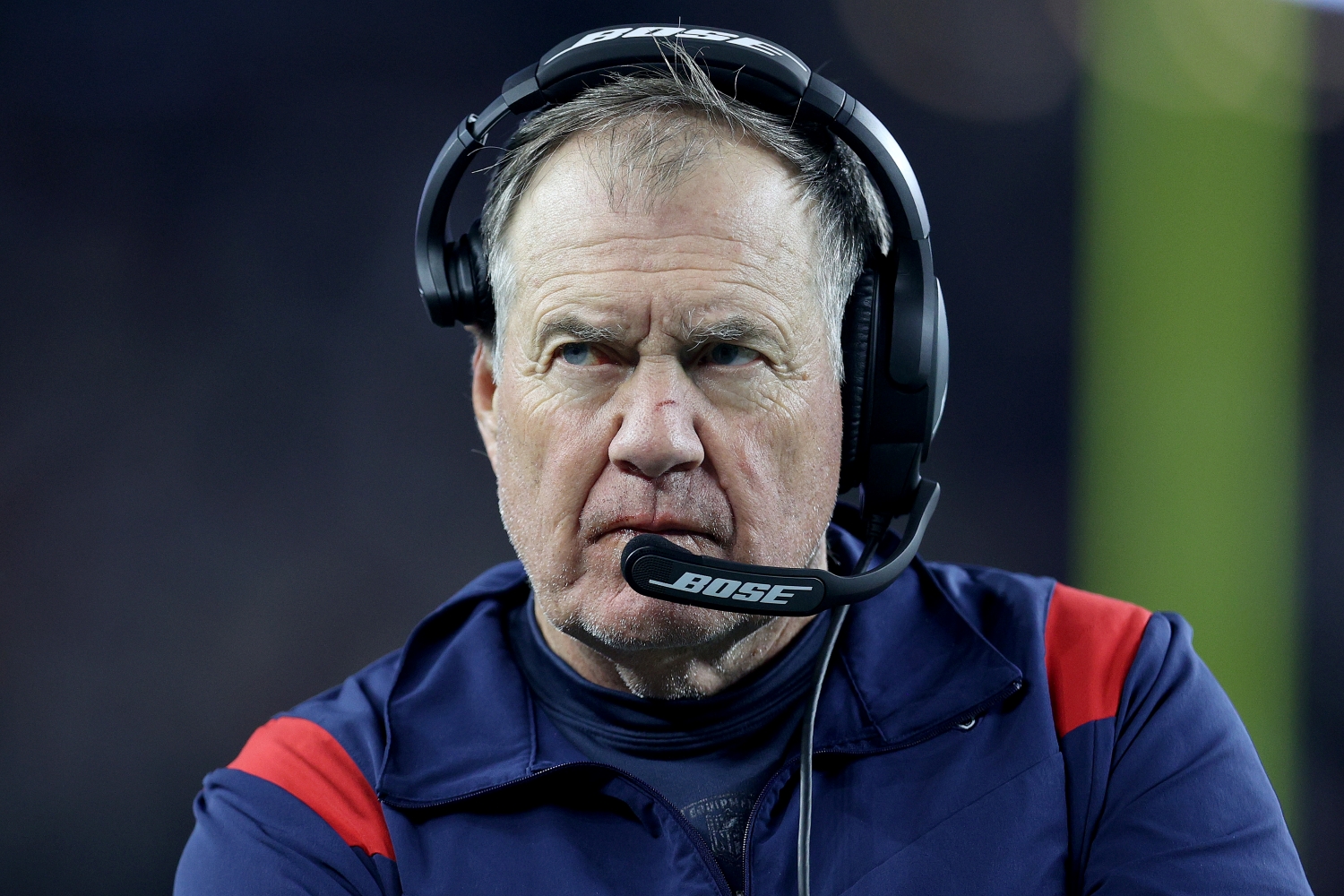 The Carolina Panthers Are on the Verge of Exposing the Ugly Truth About Bill Belichick
Bill Belichick apparently had no use for Stephon Gilmore, at least not at his price. But with the Panthers inching closer to activating the former Defensive Player of the Year, Belichick is about to get exposed for making yet another franchise-altering mistake.
The Carolina Panthers may play in an entirely different area of the country as the New England Patriots, but they have a chance to make life truly miserable for both Bill Belichick and fans of Robert Kraft's franchise who desperately want to see the team get back to winning on a consistent basis.
After all, Matt Rhule's team is on the verge of exposing the ugly truth about the man who can't seem to figure out how to push the right buttons anymore.
Unlike the Panthers, the Patriots appear to be trending in the wrong direction
The Panthers may not have a true franchise quarterback (Sam Darnold remains a bit of an enigma), but they certainly possess plenty of talent on both sides of the ball. With a roster full of young, up-and-coming players who arrived via the draft, it's safe to say the arrow is pointing up in Carolina.
On the other hand, it's difficult to get excited about what lies ahead for the Patriots. Sure, Mac Jones looks capable of leading the team for years to come. Yet it's fair to wonder whether Belichick has done enough to set the promising signal-caller up for success.
Despite spending big money in free agency on Jonnu Smith and Hunter Henry, neither tight end has proven worthy of a $12.5 million average annual salary. Meanwhile, Nelson Agholor, who signed a two-year, $22 million deal with a whopping $16 million guaranteed, brought the same set of hands that made him a lightning rod for criticism with the Philadelphia Eagles. Plus, the offensive line has been a complete mess, which has directly put Jones in harm's way.
With clear issues on offense, defense, and special teams (they've already allowed two blocked punts), the Patriots have a disappointing 2-4 record. And even though they rank ninth in points allowed, there's no doubt they've struggled to get critical stops in crunch time.
As for the Panthers?
They own a 3-3 record and remain firmly in the mix for a playoff berth thanks in large part to having the league's sixth-ranked scoring defense.
The scary part?
They're about to get even better due to the kindness (or arrogance) of a general manager who continues to make bafflingly bad decisions.
Carolina is inching closer to exposing the ugly truth about Bill Belichick
Think the Patriots wish they had Stephon Gilmore in the lineup?
Considering Belichick recently watched the Dallas Cowboys put up a record-setting 567 yards of total offense against his defense, it seems awfully cruel that the 2019 NFL Defensive Player of the Year is on the verge of putting his coverage skills on display for another franchise.
Yet because Belichick deemed Gilmore expendable, that's the harsh reality of the situation.
With the 31-year-old corner practicing again and potentially in line to make his Panthers debut as soon as Week 7, the Patriots' longtime leader better prepare to get exposed again for yet another personnel misfire. After all, if Gilmore lives up to expectations with the Panthers, that will only reinforce the ugly truth that Belichick no longer deserves to call the shots in New England due to his startlingly bad string of decisions.
Looking strictly at the Gilmore situation, how can anyone not come away thinking the Patriots horribly mismanaged a valuable asset? From failing to deal him before the 2020 trade deadline to not finding a way to convince him to return for the 2021 season to trading him for a future sixth-round pick, it's clear Belichick took the wrong approach almost every step of the way.
Sending Gilmore to Carolina for a Day 3 selection in 2023 seems incredibly short-sighted, especially given the Patriots' depth issues at corner.
Then again, that trade serves as just the latest example of Belichick's incompetence as a GM.
How did pushing Brady out of town work out? What about failing to make Rob Gronkowski happy? Did getting rid of Chandler Jones truly make the Patriots better?
Or, what about ignoring your scouts to take N'Keal Harry over DK Metcalf, Deebo Samuel, or A.J. Brown? Of course, that happened the year after Belichick selected Sony Michel instead of Nick Chubb and Lamar Jackson.
Should New England fans be worried about the future of football in Foxborough?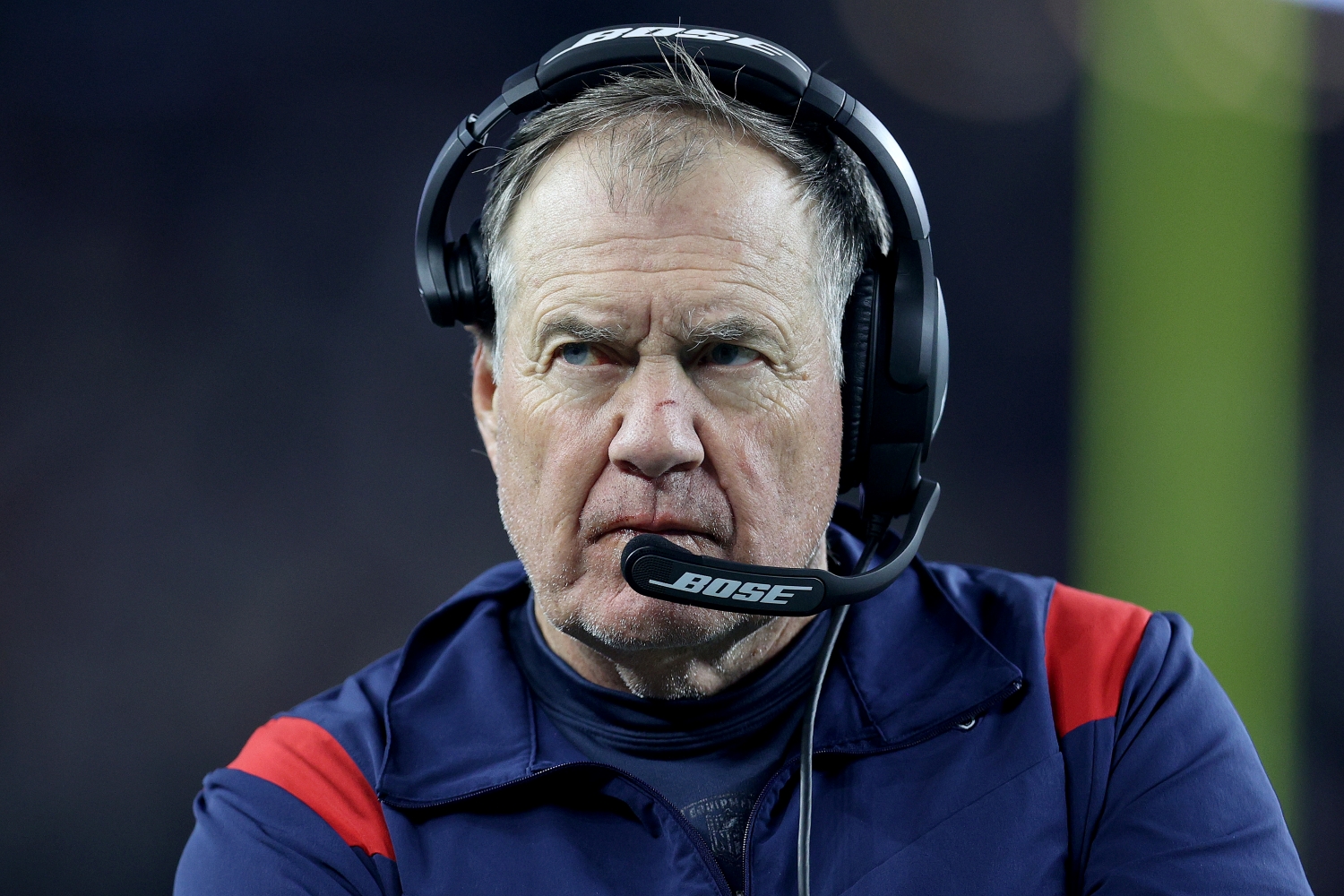 At this point, it's impossible to ignore what's gone on from a roster management standpoint in Foxborough. Belichick prided himself on staying ahead and setting up succession plans at key positions.
Yet with Gilmore poised to prove he deserves one more bite at the apple and the Patriots looking poorly equipped to handle top passing attacks, what does that say about Belichick as a GM?
After spending $160 million in guaranteed money on free agents this spring, he somehow didn't deem it necessary to give his best corner a raise. That doesn't add up, and it's not surprising that Gilmore stood firm and refused to play for the Patriots again without additional compensation.
Sure, his quad injury and subsequent surgery created obvious doubts about his health status. And his age certainly didn't help his cause for a new contract. But after getting proven wrong with Brady and Gronk, Belichick should have trusted Gilmore to get back to 100% and given him some sort of bump that would have showed him well-deserved respect.
Obviously, though, that didn't happen, and soon the Panthers will reap the rewards of having a healthy, motivated version of a two-time first-team All-Pro corner in the lineup.
Meanwhile, the Patriots will have to break the bank or use the franchise tag to retain No. 1 corner J.C. Jackson after the season. Other than that, the depth chart includes Jalen Mills, who doesn't look close to justifying his four-year, $24 million deal, aging slot man Jonathan Jones, disappointing 2019 second-rounder Joejuan Williams, and unproven commodities Myles Bryant and Shaun Wade.
Not exactly an inspiring group, right?
Sometimes, the truth hurts. In this case, it's undeniable that Bill Belichick has hurt the Patriots by making too many wrong calls in recent years.
And if things continue this way, Robert Kraft must intervene before it's too late.
All statistics courtesy of Pro Football Reference. All contract data courtesy of Spotrac.