CeeDee Lamb Just Broke 55-Year-Old Dallas Cowboys Receiving Record Held by 'Bullet' Bob Hayes
Dallas Cowboys rookie receiver CeeDee Lamb just broke a 55-year-old receiving record held by Hall of Famer and legend "Bullet" Bob Hayes.
Bob Hayes is a legend in Dallas Cowboys history. The sprinter joined the Cowboys in 1965, a year after winning a pair of gold medals at the Tokyo Olympics. During his rookie season, Hayes set multiple club rookie records while leading the NFL in touchdown receptions. In the 55 years since, no Cowboys rookie has topped his record of receptions in a season. Not Drew Pearson. Not Michael Irvin. Not Dez Bryant. CeeDee Lamb just changed that. 
Bob Hayes becomes a star his rookie season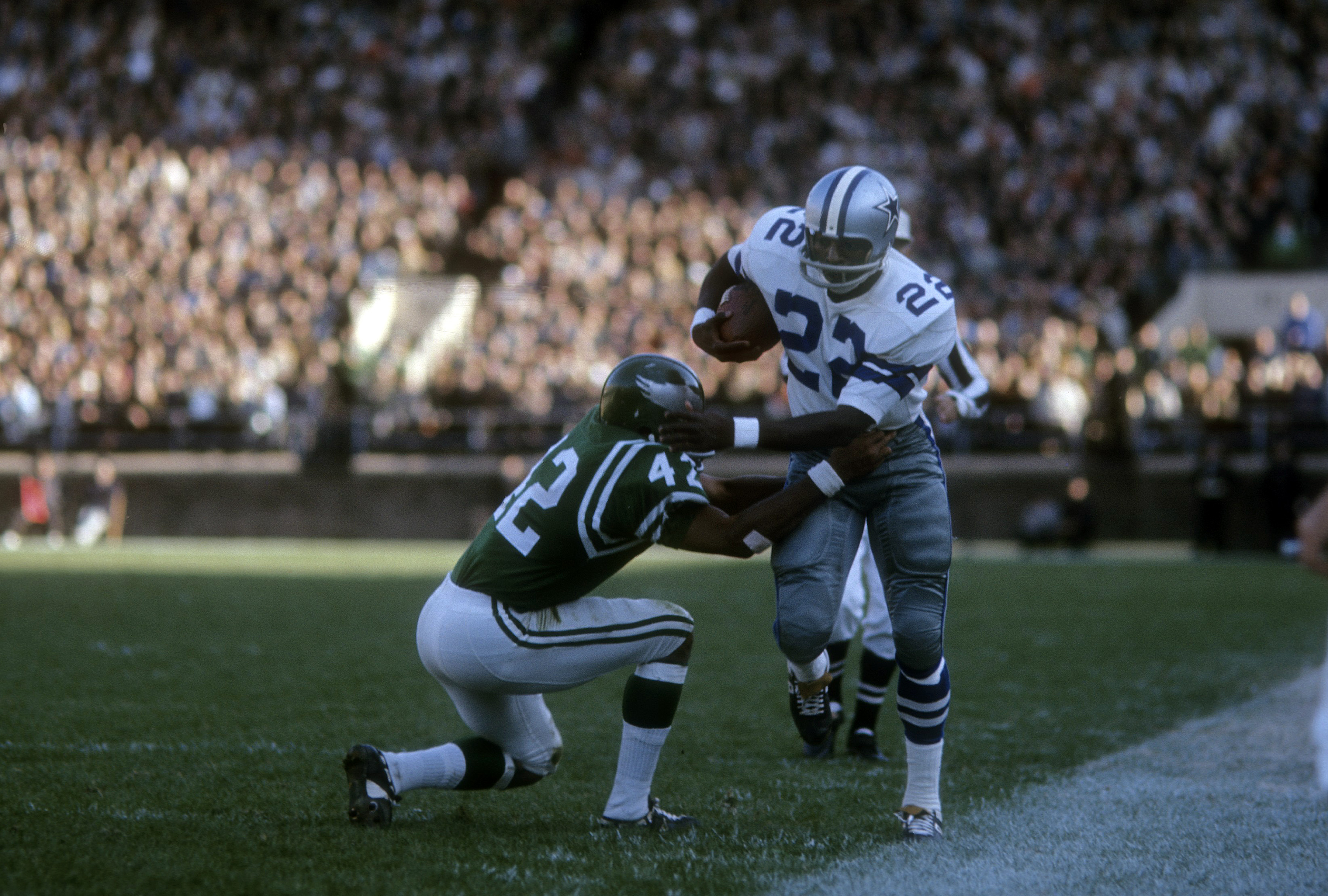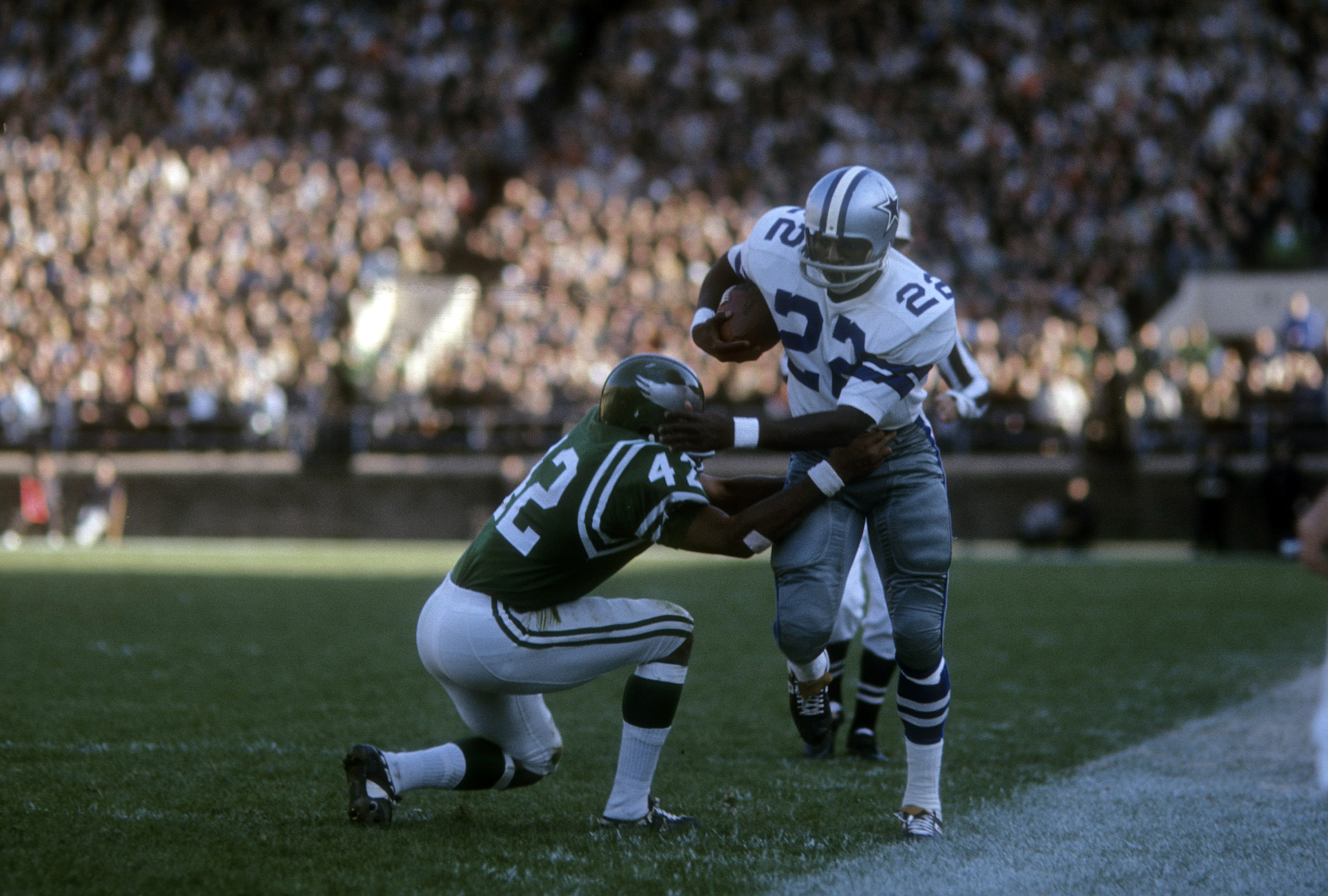 The Dallas Cowboys selected Bob Hayes in the seventh round of the 1964 NFL Draft knowing full well he wouldn't be available until the following season after he participated in the 1964 Tokyo Olympics. He didn't just participate; he dominated, winning gold in both the 100 meters and 4 X 100-meter relay.
In 1965, Hayes' rookie season, Cowboys head coach Tom Landry and quarterback Don Meredith took advantage of his blazing speed early and often. During his first game, Hayes caught a 45-yard touchdown toss from Meredith. It was a precursor of things to come.
When his rookie season was over, Hayes led all receivers in the NFL with 12 touchdown receptions. His touchdown total also set a Cowboys rookie record. He also set records that year for total number of catches at 46 and yards at 1,003. 
CeeDee Lamb sets Cowboys rookie record for receptions
Since Bob Hayes, the Dallas Cowboys have had some great receivers, including Tony Hill, Drew Pearson, Dez Bryant, and Hall of Famer Michael Irvin. None of them have topped Hayes' rookie record of receptions in a season. In fact, Dez Bryant came up one short at 45 back in 2010. Antonio Bryant and Terrance Williams both had 44 in their respective rookie seasons.
CeeDee Lamb, however, has accomplished the feat and done so in just 10 games catching his 47th of the season against the Minnesota Vikings. Bob Hayes did it in 13 games.
Lamb has also been impressive by how he's done it. He's been remarkably consistent throughout the season, grabbing five or more receptions in his first six contests. His highest number of catches came in Week 5 against the Giants when he caught eight passes. His lowest was zero and occurred in Week 7 with backups Andy Dalton and third-stringer Ben DiNucci unable to find the rookie.  
Can CeeDee Lamb replicate Bob Hayes' career?
After Bob Hayes' rookie season with the Dallas Cowboys, he played for 11 more seasons, 10 of them with the Cowboys. His second season turned out to be his best statistically, where he caught 64 passes for 1,232 and an NFL-leading 13 touchdowns. 
Fortunately for CeeDee Lamb, he's playing in a different era of football, where passing is a higher priority. The only question about Lamb's future and how productive it will be is largely dependent on who will be delivering those passes.
If Dak Prescott returns in 2021 from his injury and, more importantly, the Cowboys sign him to a contract, Lamb could become one of the game's best receivers. If Prescott ends up going elsewhere, Lamb's future will depend on who the Cowboys bring in to replace him. 
Regardless of what happens beyond the 2020 season, there's no denying CeeDee Lamb has had an impressive rookie season and he's made history in the process.