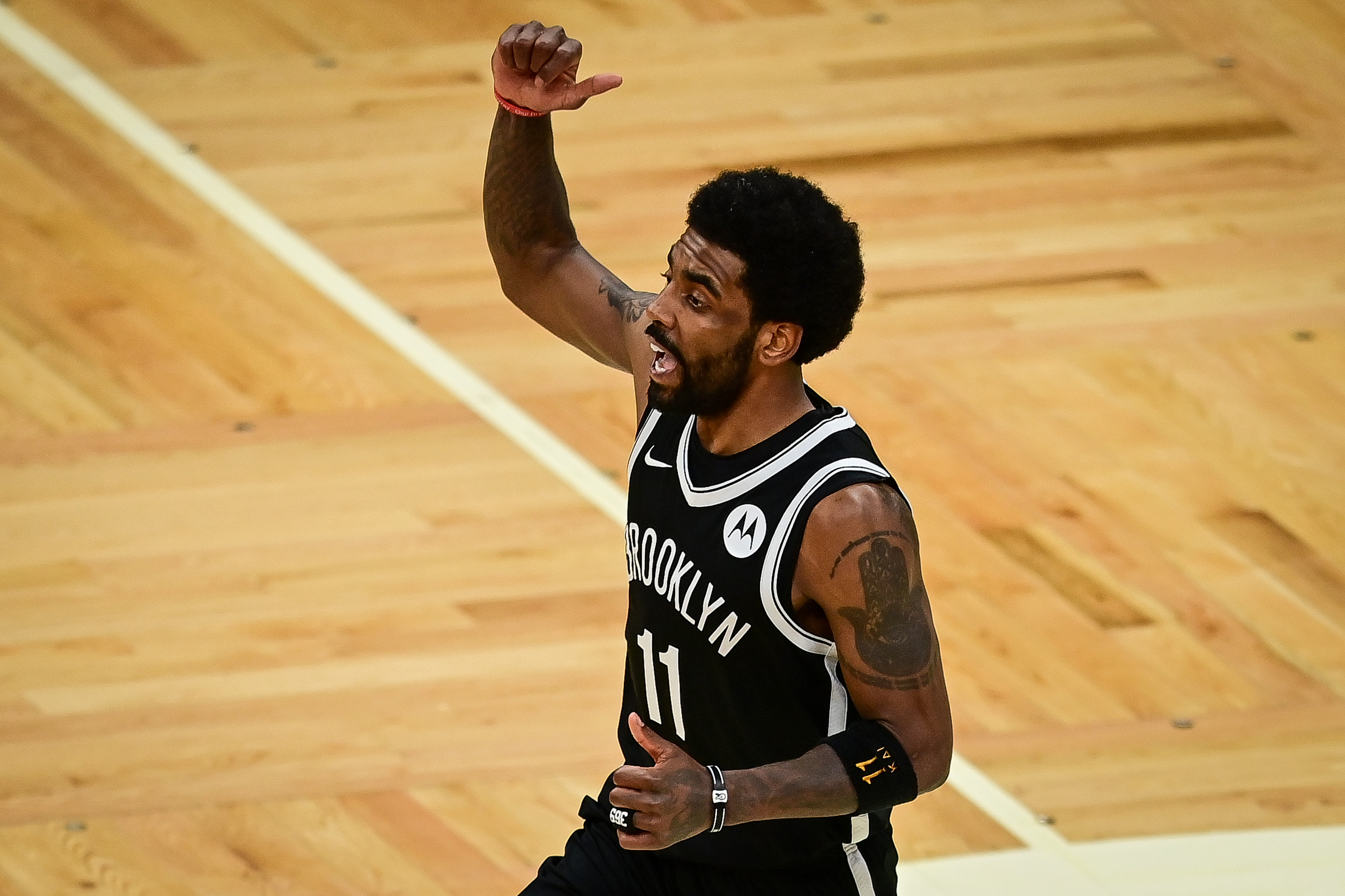 Celtics Fan Faces Assault and Battery Charge After Throwing Bottle at Kyrie Irving
A Boston Celtics fan was arrested for throwing a water bottle at Kyrie Irving on Sunday.
Game 4 between the Boston Celtics and Brooklyn Nets was ugly. Things were much worse after it was over. After Kyrie Irving and the Nets defeated the Celtics to take a 301 series lead Sunday, Irving walked over to the middle of the court and stomped on the Celtics logo. As he was returning to the locker room, a water bottle zipped past his head, resulting in the arrest of a 21-year-old Boston fan.
Kyrie Irving and the Celtics have not been a good mix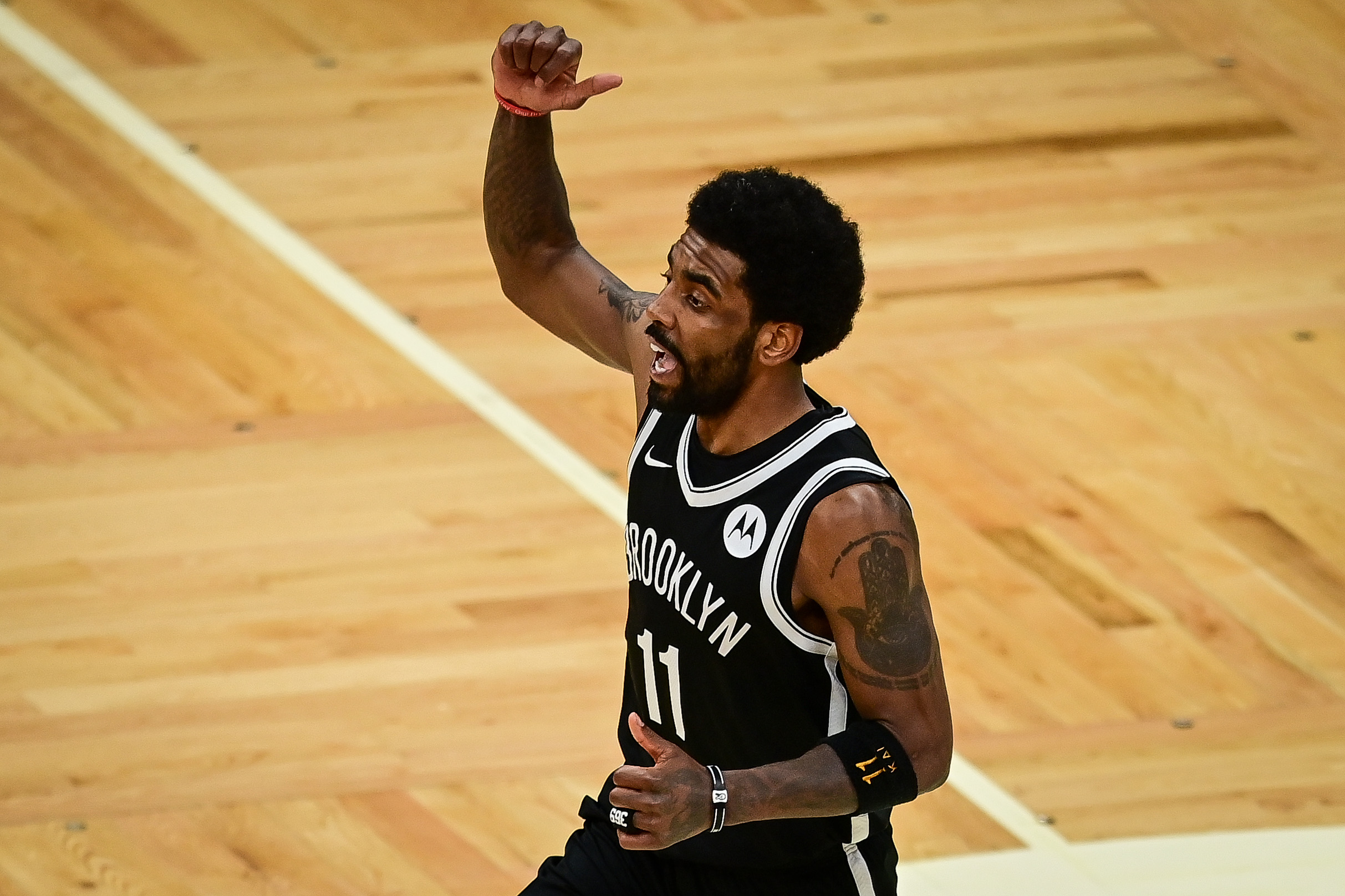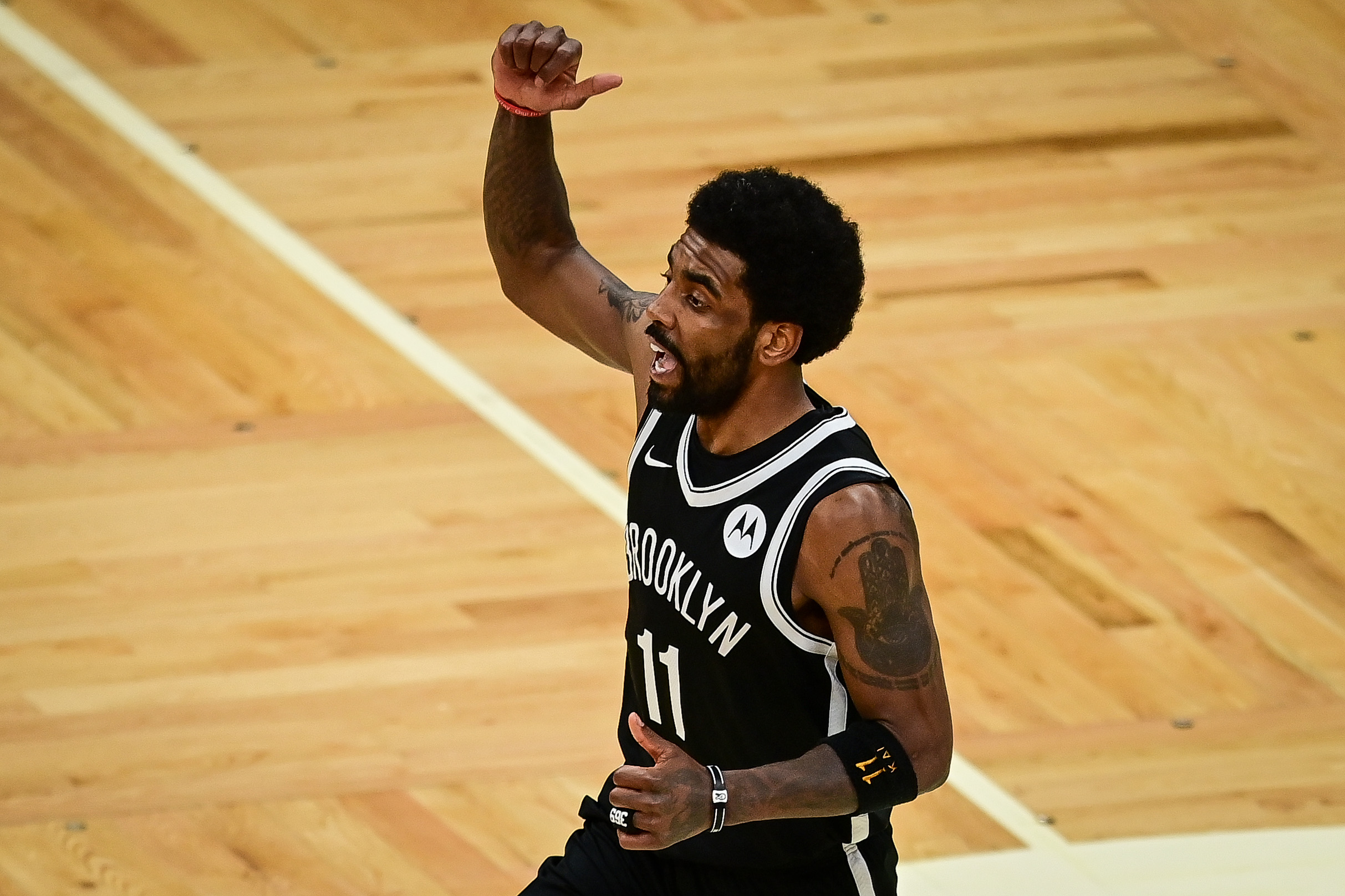 What began as a promising future in Boston for Irving in 2017 has turned ugly. Irving was the centerpiece of a trade that got the disgruntled star out of Cleveland and brought him to a place where he hoped to be the leader of a young team. He was leaving the shadow of LeBron James, and Boston would be his team.
Irving was embraced by a group of season ticket holders as he arrived in the city. He promised them he would re-sign with the team if they wanted him back. The event turned out to be the high point of his time in Boston.
Irving certainly had his 'wow' moments on the court, but he never became the leader they needed to help groom young stars Jayson Tatum and Jaylen Brown. He was injury-prone. He missed 37 regular-season games in his two years and was out for the entire playoffs in his first year.
When he reached the playoffs in his second and final season with the team, he was awful. After beating the Milwaukee Bucks in the first game in the second round of the playoffs, Boston lost four straight. Irving was woeful. After a Game 4 loss he was questioned about his 19-of-62 shooting. He began by answering, "who cares."
Irving left after two ugly seasons with the Celtics
Celtics fans labeled Irving a quitter and a non-leader. It appeared basketball wasn't his biggest focus, something he admitted to being true this season. Those in Boston were anxious to voice their displeasure when he returned to TD Garden as an opponent. They waited two years for that chance.
Irving never made the trip to Boston in his first year because of a shoulder injury. The pandemic didn't allow fans when he played in his second year. Friday was his first time back playing in front of fans as a member of an opposing team. Prior to his arrival for Friday's Game 3, he made a comment that didn't go over well in Boston.
"Hopefully, we can just keep it strictly basketball, you know there's no belligerence or any racism going on, subtle racism, and people yelling sh*t from the crowd," he said after Game 2.
Fan arrested after throwing water bottle at Irving on Sunday
Irving struggled in Game 3 on Friday as Boston cut its series deficit to 2-1. He bounced back with a 39-point, 11-rebound performance as the Nets routed the Celtics. After the game, he congratulated his teammates and made it a point to stomp on the Celtics logo. When he went back to the locker room, a water bottle whizzed past his head.
According to WCVB5, Boston police said the man has been identified as Cole Buckley, 21, of Braintree. Police charged him with one count of assault and battery with a dangerous weapon. A witness saw Buckley throw a Desani water bottle at Irving.
Celtics guard Marcus Smart praised the quick work of Boston Police. He said, "one bad seed doesn't mean the whole fruit is poisoned," when talking about Celtics fans.
TD Garden issued a statement after the game.  "We have zero tolerance for violations of our guest code of conduct, and the guest is subject to a lifetime ban from TD Garden," the statement read in part.