Who Will the Celtics Miss More — Kyrie Irving or Al Horford?
The Boston Celtics will look a lot different for the 2019–20 NBA season. After not living up to expectations last season, the team will look to stay in NBA championship contention in the Eastern Conference.

Two key players the team lost during free agency were point guard Kyrie Irving and Al Horford. The real question fans should ask is: Who will the team miss more? Today we will look at both players' time in Boston, and whether their replacements will be able to live up to their production output on both ends of the floor.

Kyrie's time in Boston
Kyrie Irving played with the Celtics for the last two seasons, and he seemed to have worn out his welcome in a Boston uniform. Irving still put up All-Star quality numbers, but after missing the Celtics 2018 postseason run, the younger players on the team did not want to listen to Irving.

Young forwards Jayson Tatum and Jaylen Brown both felt like they were more than capable of handling a heavier workload on the offensive end, and they grew frustrated with Irving's lack of leadership skills.

To fans, it appeared that Irving was dead set on leaving Boston to become an unrestricted free agent. His time in Boston may be viewed as an afterthought when his career is said and done.

Kemba Walker joins the Celtics
Although their statistical numbers are on par with each other, we think from a chemistry standpoint Kemba Walker is a significant upgrade over Kyrie Irving. You rarely hear a report of Walker having arguments with teammates or getting into it with anyone in the front office, and he is the type of blue-collar player that Brad Stevens has always loved.

Walker isn't as battle-tested as Irving in the playoffs, but we don't think he will have any problem stepping up and being the new leader of the Boston Celtics.

We believe he will play well with both Tatum and Brown, as he is not a shoot-first point guard and only put up the numbers he did in Charlotte due to there being very few offensive weapons on the roster.

Al Horford
Losing Horford will be a huge blow for the Celtics. He was a mainstay in the lineup for three seasons. During his time in Boston, he averaged 14 points and seven rebounds per game, along with five assists assist.

He is one of the best passing bigs in the NBA and has a defensive toughness that most centers simply don't have. The problem is Horford played out of position in Boston.

After all the turmoil this past season, he decided to go to division rival Philadelphia. It not only hurts the Celtics frontcourt, but it also makes Philadelphia that more formidable in the playoffs. Horford routinely shut down Joel Embiid and with the two of them paired together, Philly will be a favorite in the East.
Enes Kanter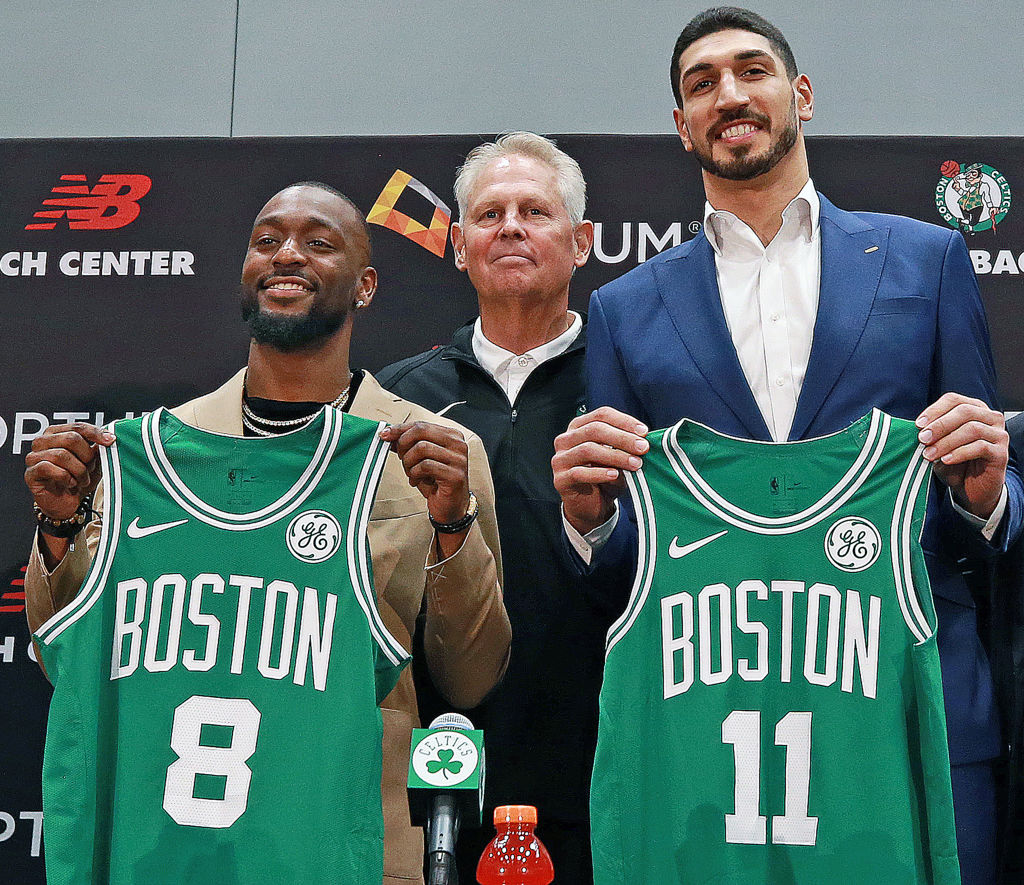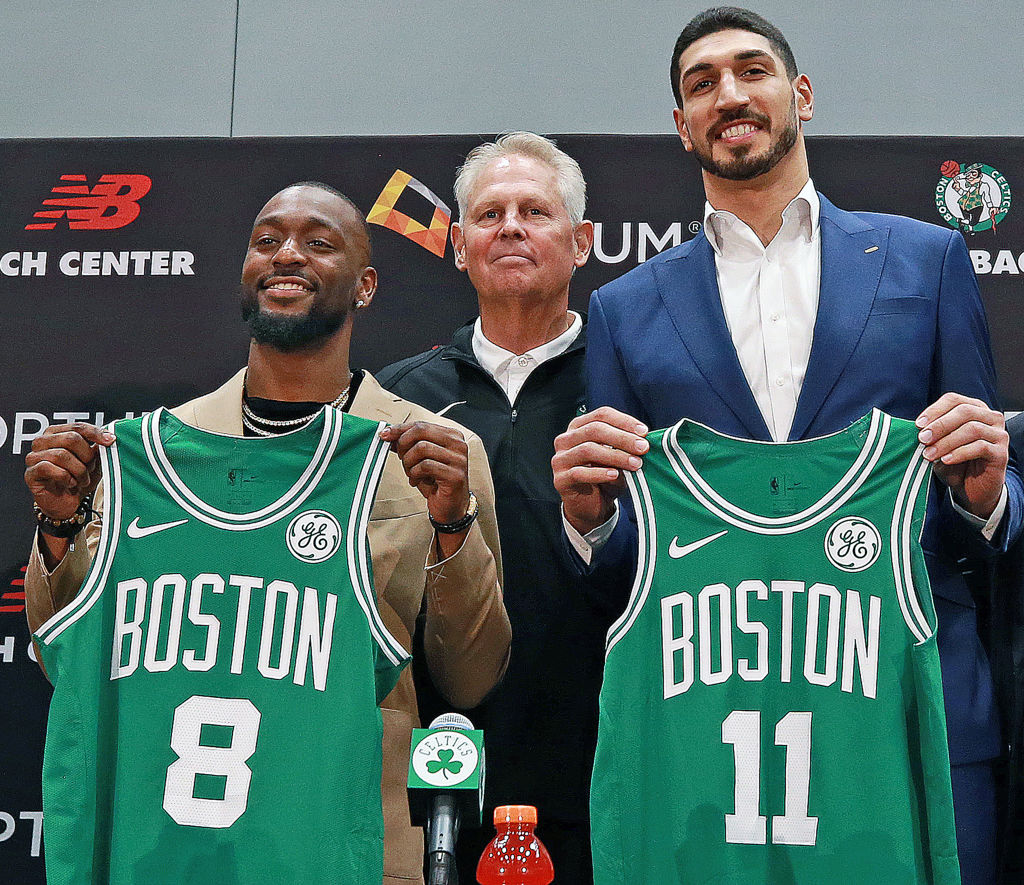 This is a significant drop off in terms of help on the defensive side of the ball. Enes Kanter is statistically one of the worst defenders in the NBA. Putting him in a lineup that doesn't have much help on defense outside of Marcus Smart could turn the Celtics frontline into a layup drill.
Will the Celtics use him sporadically? That will be the question as they will need scoring in the post with the departure of Horford. It will be very tough for Boston to match the level of defense they had last season, which was 8th in the league in points allowed per game (108.0).

So who will be missed more?

Looking at the replacements for both Kyrie Irving and Al Horford, we think Horford will be missed more due to his ability to pass the ball and playing good defense in the paint.