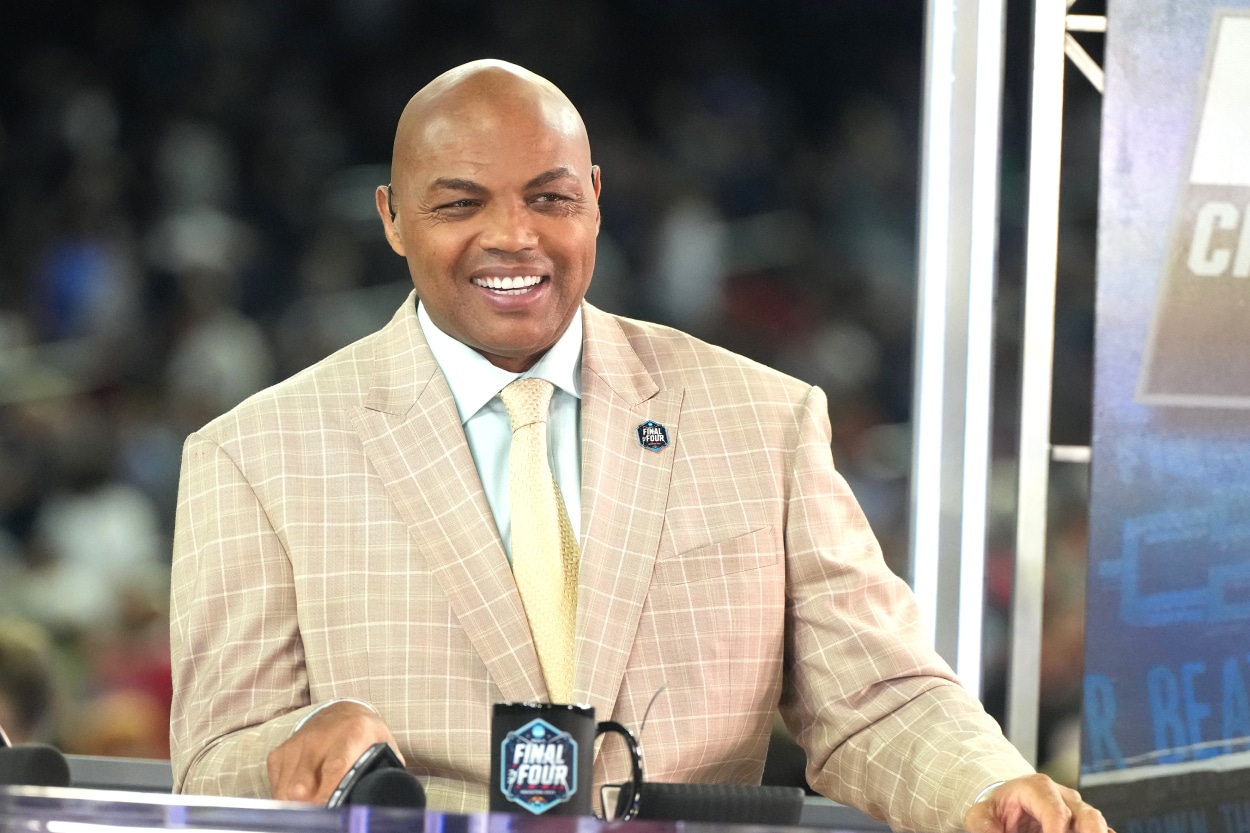 Charles Barkley Awaits the Day When His 1-Year-Old Grandson Is Able to Google Him
Charles Barkley is having a blast spending time with his two grandchildren these days.
Charles Barkley says he's on the "back nine" of life. The 60-year-old Naismith Memorial Basketball Hall of Famer now makes a living talking basketball instead of playing it. His biggest joy in life, however, is spending time with his two grandchildren.
Recently, Barkley showed off a video of his 15-month-old grandson Henry during an interview with 60 Minutes. He said being a grandfather is the best thing that's happened to him in his life. Barkley insists he wants to spend as much time with him as he can, but he can't wait until the day when Henry is able to Google him.
Charles Barkley enjoying life after basketball
Although he never won a championship, Charles Barkley accomplished plenty on the basketball court. He was an 11-time NBA All-Star and was named All-NBA in 11 seasons. In his third season, Barkley led the league in rebounding, despite being just 6-foot-6.
Barkley spent the first eight seasons with the Philadelphia 76ers before being traded to the Phoenix Suns prior to the 1992-93 season. In his first season in Phoenix, Barkley averaged 25.6 points and 12.2 rebounds and was named the league's MVP.
After a 13-year career that landed him in the Hall of Fame and on the NBA's 75th Anniversary Team, Barkley joined the TNT broadcasting crew as an in-studio analyst. He's made a name for himself as a broadcaster on the network's Inside the NBA show with Ernie Johnson, Shaquille O'Neal, and Kenny Smith.
Barkley is known for his no-nonsense approach, calling things as he sees them. He's not afraid to say what's on his mind, and he's become a fan favorite for doing so. In 2022, Barkley signed a 10-year extension with TNT.
Recently, Barkley has become a grandfather. His daughter Christiana has two children, including a daughter who was born in May.
"Her name is Charlie Eliza, and they named her after me," Barkley said, per WDSU.com in June. "My other grandchild, Henry, was born about 15 months ago."
Barkley loves nothing more than being with his grandchildren
In an interview with 60 Minutes, Barkley touched on several different topics, including family life. He mentioned how Christiana not liking basketball crushed him.
"That was brutal," he said. "She was six feet tall, from birth. I'm gonna have the best female basketball player in the world. I can't wait until she's old enough. I'm gonna teach her everything. Then we start playing.
"I'm sitting in the stands, and I'm saying to myself, 'Oh man, she is not aggressive at all.' I asked her one day, 'You don't like basketball, do you?' She goes, 'Dad, I hate basketball.' It took me a little while to get over that."
It seems like he's still not quite over it.
"She's a great person and a straight-A student, so I have to brag about that," he said.
When Jon Wertheim said he guaranteed that's every bit as good as her hitting a game-winning shot, Barkley wasn't quite so sure.
"Not quite," he laughed, "but it's close enough."
Barkley then talked about Christiana's children. He even showed off a video of Henry laughing and having a great time.
"It is, by far, the greatest thing that's ever happened to me in my life," Barkley said. "I want to spend time with him because… I'm not morbid, I'm not upset. I'm on the back nine — I hope I'm on hole 10 or 11, but I could be on 17 or 18. I want to spend as much time with him as possible, and then when he gets older, I want him to Google me.
"I hope he does some research on me. I'll be long gone, but I would like him to know that I accomplished some things in my life."