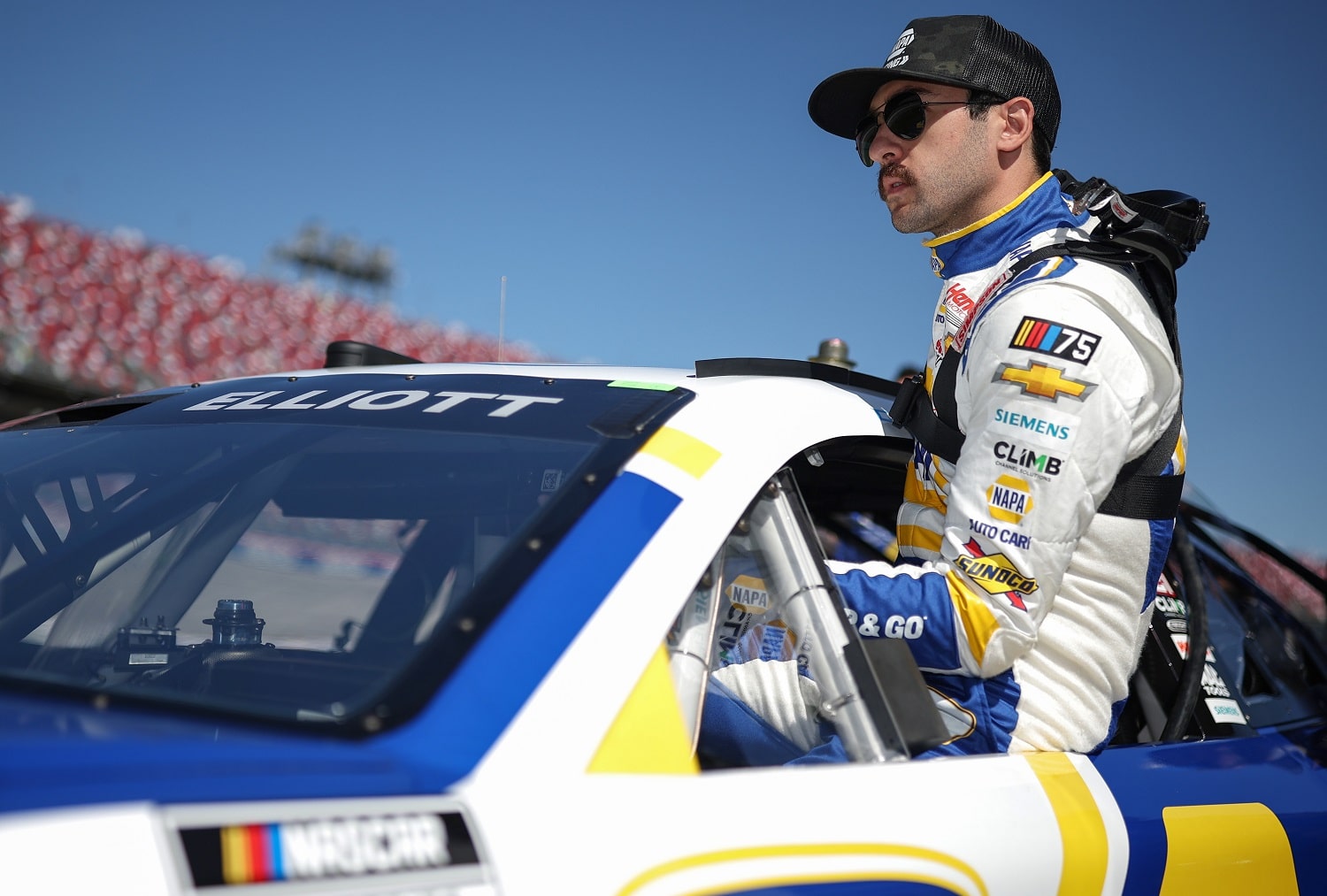 Chase Elliott Offers a Great Perspective on How Starting 0-For-98 Set Him up for 18 Wins Since
Chase Elliott draws upon the experience of going winless in his first 98 Cup Series races to help explain his success since.
Though fans have presented him the Most Popular Driver Award for five straight seasons, Chase Elliott is not NASCAR's most colorful quote. AJ Allmendinger brings humor to his interviews, Kyle Busch is often acerbic, and Denny Hamlin is sometimes too honest for his own good.
Elliott is low-key, bordering on milquetoast. His nature is to be reflective rather than spontaneous. It's why he comes across as wise beyond his years. Such was the case during a recent interview that offered an interesting twist on podcasts.
Chase Elliott is on his way to spending his whole career at Hendrick Motorsports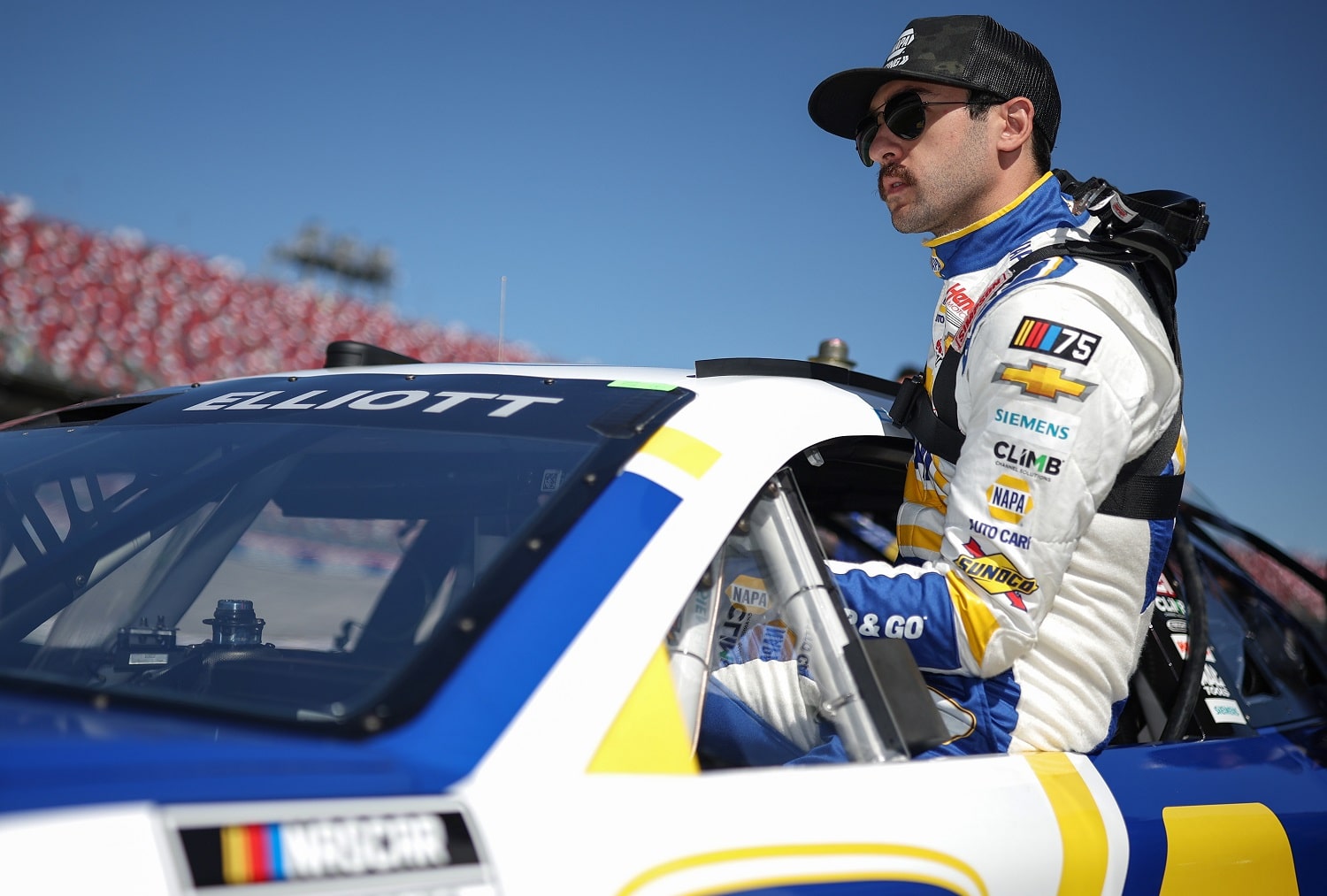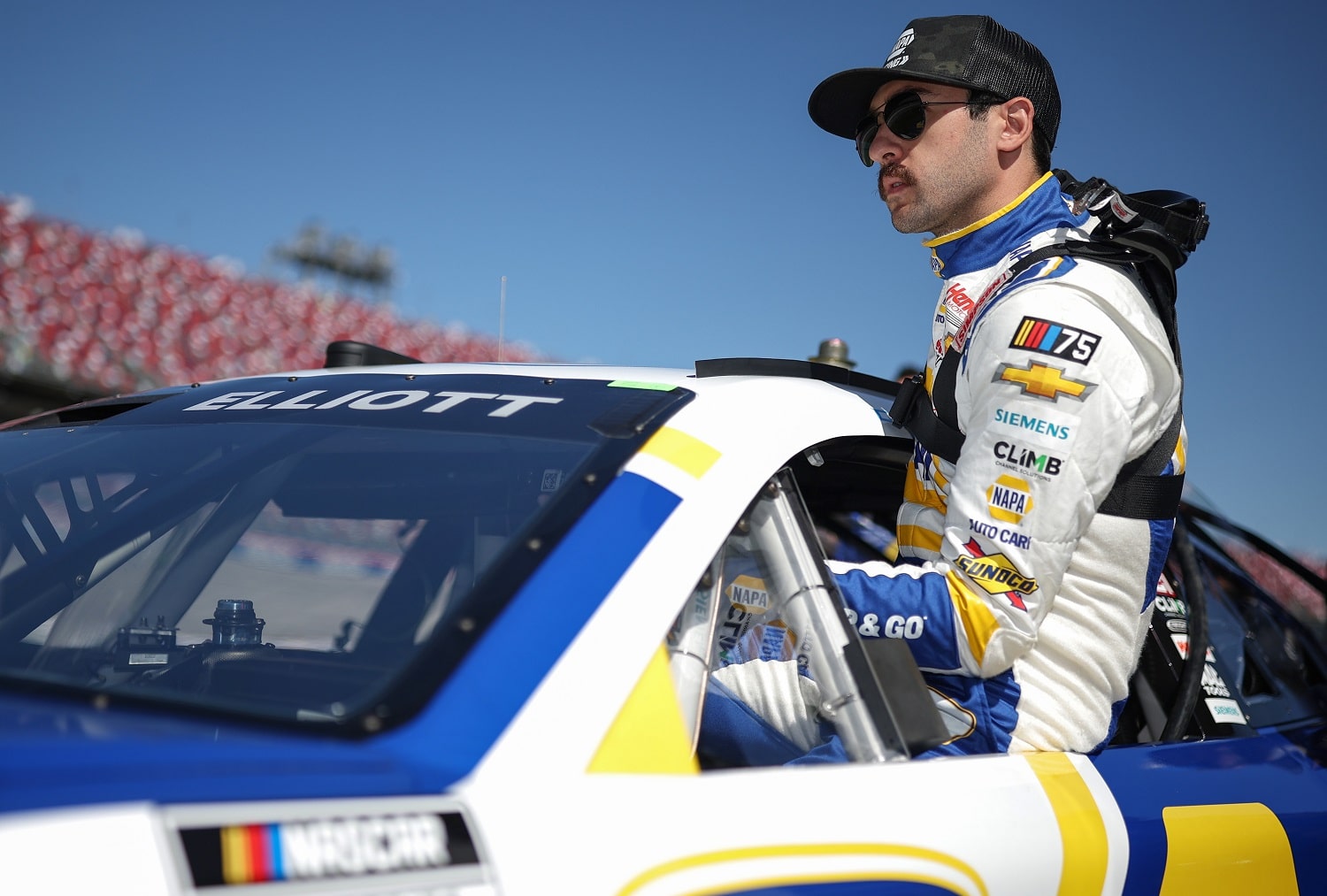 The contract extension Chase Elliott signed at the start of last season will keep the 2020 NASCAR champion at Hendrick Motorsports through 2027, which will be his 12th as a full-time driver in the Cup Series. He'll turn 32 that fall, meaning he could spend another decade or longer in the sport, and the likelihood is that he'll stay with HMS and owner Rick Hendrick.
"We are extremely fortunate to do what we do," he explained at the time. "When you step back and you look at the reality of the world and what you could be doing out there for a lot less money, you need to take a reality check and realize what you're doing."
Elliott then alluded to the most serious effects of COVID-19 winding down and other news in explaining his gratitude for working in his chosen profession.
"Sometimes you have to step back and look at what you're doing versus what you could be doing. That's always a good reminder if you're ever thinking about playing (negotiation) games."
Chase Elliott says the struggle to score that first win made him better
Chase Elliott has won 18 Cup Series races in his NASCAR career, and scoring No. 19 this season would be of critical importance. Having missed six races with a broken leg, Elliott is unlikely to qualify on points, so winning is his only realistic path to the playoffs.
Talladega is one of 17 remaining regular-season races. Each week that goes by without winning will add to Elliott's urgency. However, a story Elliott shared on the debut of the Lunch with Lindsay podcast hosted by Fox Sports reporter Lindsay Czarniak offered insight into how the start of his Cup Series career figures to inspire the driver.
Elliott was deep into his third full season before he broke through with a victory at Watkins Glen in 2018, snapping a streak of 98 winless starts. The path to that victory included eight runner-up finishes and eight third-place results.
"It teaches you a little bit more to have the proper amount of appreciation for when you do get across that bridge," Elliott said. "Or, if you do get across that bridge, what it should feel like and how much appreciation you should have for it when you get there. Because that's a tough one to cross, and those tough losses all will show you how much it means to you.
"Because if you go home upset after a tough loss, it means you care. And if you have a tough loss, it means you're probably pretty close to achieving it in the first place."
Once again, those are wise words by a talented competitor.
The NASCAR star had company on the podcast
Hendrick Motorsports star Chase Elliott has all the usual media and sponsor obligations during the season, but we don't often see him do long-form interviews.
Elliott spent an hour on the debut Lunch with Lindsay podcast, but he didn't have to carry the load by himself. Host Lindsay Czarniak paired the driver with country music singer-songwriter Eric Church. The two are long-time acquaintances, and the entertainment and sports worlds have a lot in common.
They took the shared experiences theme to the extreme for the podcast. Elliott showed up on crutches as he continued his recovery from a broken leg suffered while snowboarding. Church had his left arm in a sling due to a snowmobiling accident.
The back-and-forth between the two made for an interesting conversation, touching on topics like obligations when dealing with fans and marketing partners, as well as a discussion of how either would feel about their children following them into the family business.
If Czarniak can replicate the athlete/entertainer format in future installments, her podcast has a good chance to emerge from a crowded media niche.
Got a question or observation about racing? Sportscasting's John Moriello does a mailbag column each Friday. Write to him at [email protected]