Chase Elliott Has No Room for Error on the Roval or in the NASCAR Playoffs
Death, taxes, and Chase Elliott on road courses are the new three certainties in life. NASCAR's return to the Roval at Charlotte Motor Speedway puts the reigning Cup Series champion in a good position entering an elimination race, but work remains with the season on the line.
Chase Elliott is NASCAR's king of the roads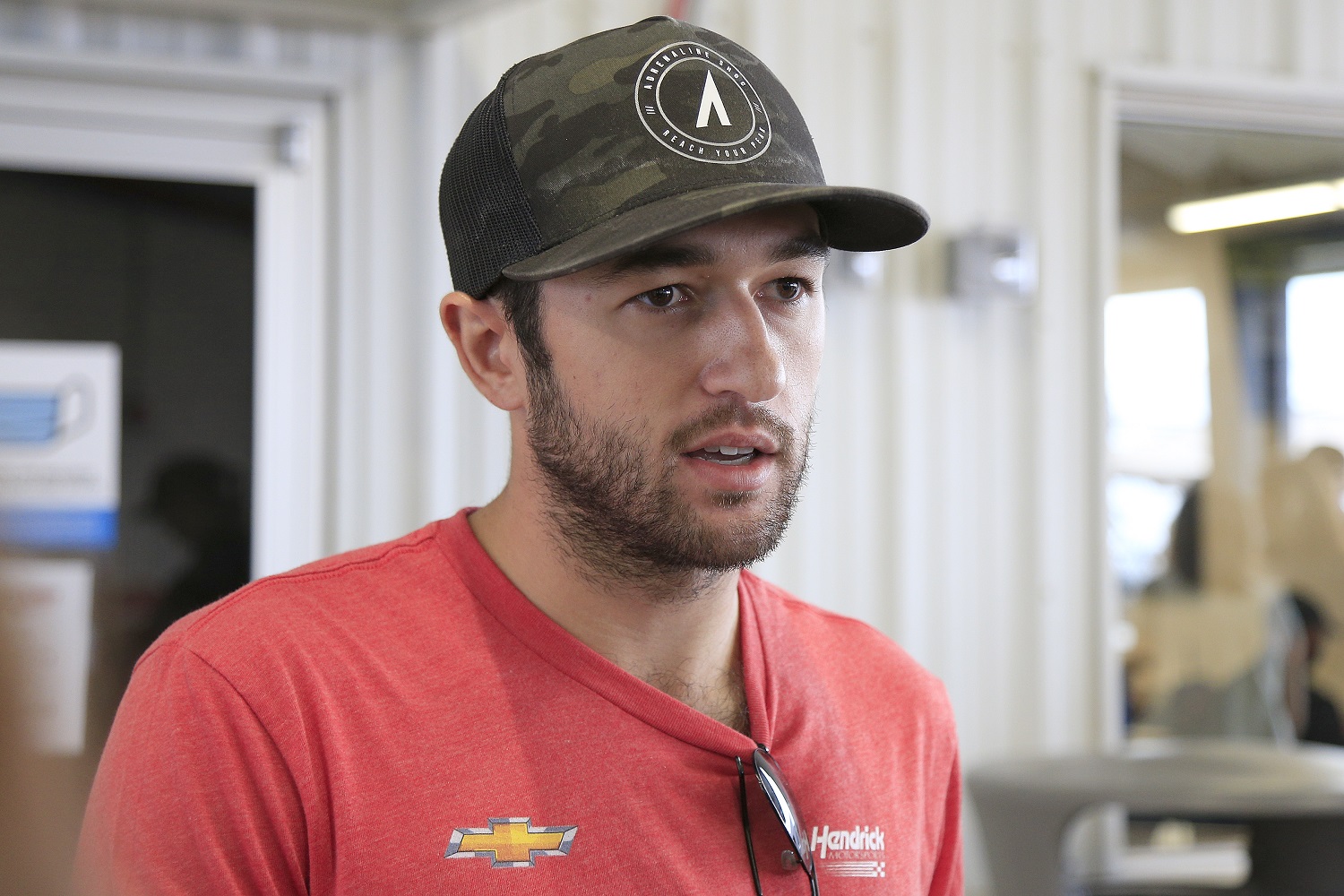 Chase Elliott sitting nine points above the cutline entering an elimination race on a road course, which sounds about as close as you can come to sending an in-his-prime Tiger Woods to the back nine on Sunday at Augusta with a three-stroke lead. If Elliott doesn't make it to the final eight of the NASCAR Cup Series playoffs, it will have to be as much a result of Kevin Harvick delivering in the clutch as Elliott blowing his opportunity. In short, there's always the possibility.
Elliott won the series championship last season, his fifth full year competing in the top level. He owes more than a little of that title to winning on the Daytona road course, a substitute for Watkins Glen during the pandemic, and then on the Charlotte Roval in a playoff elimination race.
This season, Elliott led 44 laps on the Daytona road course before having to settle for 21st place. But he has been money since:
First at the Circuit of the Americas.
Second at Sonoma.
First at Road America.
Second at Watkins Glen.
Fourth on the Indianapolis infield.
In fact, Elliott has won seven of 14 Cup Series road races since the start of the 2018 season. Hendrick Motorsports teammate Kyle Larson and Martin Truex Jr. are next on the list with two victories apiece. Still, Elliott is cautious about this weekend's race.
Chase Elliott says there is no room for error on the Roval
A victory on Sunday in Charlotte would be Chase Elliott's third in a row on the Roval, a 17-turn, 2.28-mile circuit using long stretches of the traditional track and a relatively confined portion of the infield.
"We've had a good road course package, I feel, like for the last few years and, yeah, for whatever reason, we just kind of hit on a good package there at Charlotte," Elliott said during a weekly NASCAR media call. "You know, they're all similar, but we tweak things here and there and kind of landed in a really good spot for the last couple of races."
However, one size does not fit all. Just as there are differences between Bristol or Martinsville and superspeedways, every road course presents fresh challenges. In the case of the Roval, the location of so many turns in close proximity to the main track or other turns is the chief challenge.
"When you have something in a confined area, you don't have a lot of run-off room for mistakes, and there's just nowhere to go; a lot of road courses, there are," Elliott explained. "For instance, turn 1 in Charlotte versus turn 1 at Watkins Glen, right? You overshoot turn 1 at Watkins Glen and you have a football field there to figure out your problem and correct it and go on down the road. Whereas, in Charlotte, you overcook it in there and you're going to hit something.
"That's really just the bottom line. And that's really the case for the entire track. There's really nowhere to go."
Who will make the cut to NASCAR's final eight?
Denny Hamlin advances to the field of eight in the NASCAR Cup Series by virtue of winning in Las Vegas. Behind him, Kyle Larson, Joey Logano, Brad Keselowski, and Martin Truex Jr. remain closely bunched at between 20 and 22 points ahead of Kevin Harvick, who currently stands as the first man out. None of the four can feel absolutely safe heading into Sunday afternoon, but their bar for advancing is relatively low.
Ryan Blaney sits 15 points ahead of Harvick, followed by Chase Elliott and Kyle Busch at nine points ahead. Stage points will matter, but top-10 showings by any of them should be enough unless Harvick produces an uncharacteristically good day on a road course.
Christopher Bell, William Byron, and Alex Bowman are all too far below the cut to be able to count on a high finish getting them through to the round of eight. Thus, anything short of a win is probably a loss.
When the racing is done Sunday in Charlotte, the drivers holding down the first eight spots at the start of the day will likely still be there when the Cup Series moves on to Texas Motor Speedway.
All stats courtesy of Racing Reference.
Like Sportscasting on Facebook. Follow us on Twitter @sportscasting19.