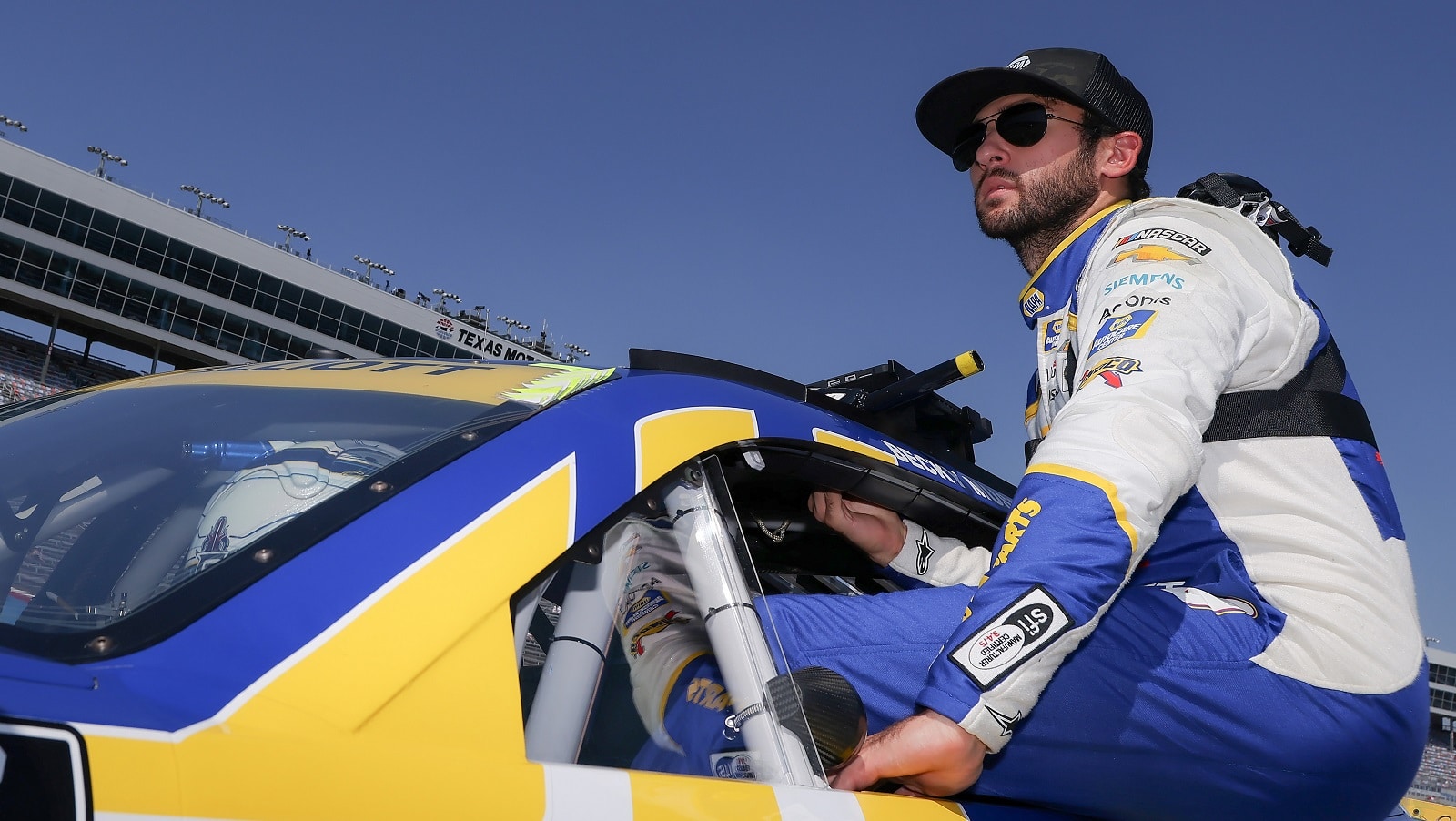 Chase Elliott's Road to the NASCAR Championship 4 Is Now a Very Short Drive
We're not even out of the round of 12 yet, but Chase Elliott is already set up nicely for a return to the Championship 4 of the NASCAR Cup Series.
Chase Elliott came to the Roval last year reeling from an 18th-place finish at Talladega that dropped him to a perilous seventh place in the playoff standings. The situation in Charlotte deteriorated after a literal run-in with Kevin Harvick, but Elliott survived to move on to the semifinals.
This year's appearance on the road course will be a whole lot easier now that the 2020 NASCAR Cup Series champion has locked into the semifinals by winning at Talladega. In fact, Sunday's thrilling finish, where he edged a cast led by Ryan Blaney and Michael McDowell, went further.
It gave Elliott a huge leg up on reaching his third straight Championship 4.
Chase Elliott stretched his playoff points lead at Talladega
The Next Gen car's debut has certainly introduced a new wrinkle to the NASCAR Cup Series playoffs. The car created parity during the regular season as 15 drivers won races. The playoffs then started with four straight victories by drivers not in the hunt for the championship, an unprecedented development.
Victories by Erik Jones, Bubba Wallace, Christopher Buescher, and Tyler Reddick did more than just steal thunder from contenders for the Championship 4 and the season title. Those wins also took valuable points out of play.
Chase Elliott came into the playoffs with 20 points from race victories, five from stage wins, and 15 by virtue of earning the regular-season crown. That gave him 40 points beyond the 2,000 that all 16 playoff drivers received when NASCAR reset the points. The nearest competitors were Joey Logano (25 extra points), Ross Chastain (20), and defending champion Kyle Larson (19).
Playoff drivers can rack up more playoff points that can give them a leg up after the resets at Bristol last month and Charlotte this coming weekend. But the only way to do it is by picking up one point for winning a stage or five for winning the race.
With no other active playoff driver having won, the five points Elliott picked up at Talladega loom large. With one race next before the rest, he will carry at least 46 points over to the semifinal stage, giving him a nice boost that can help him to the Championship 4.
Because outsiders won four playoff races, Logano (25 points), Chastain (20), and Larson (20) will all have lost ground on Elliott unless they win at the Roval.
Chase Elliott makes the most of playoff points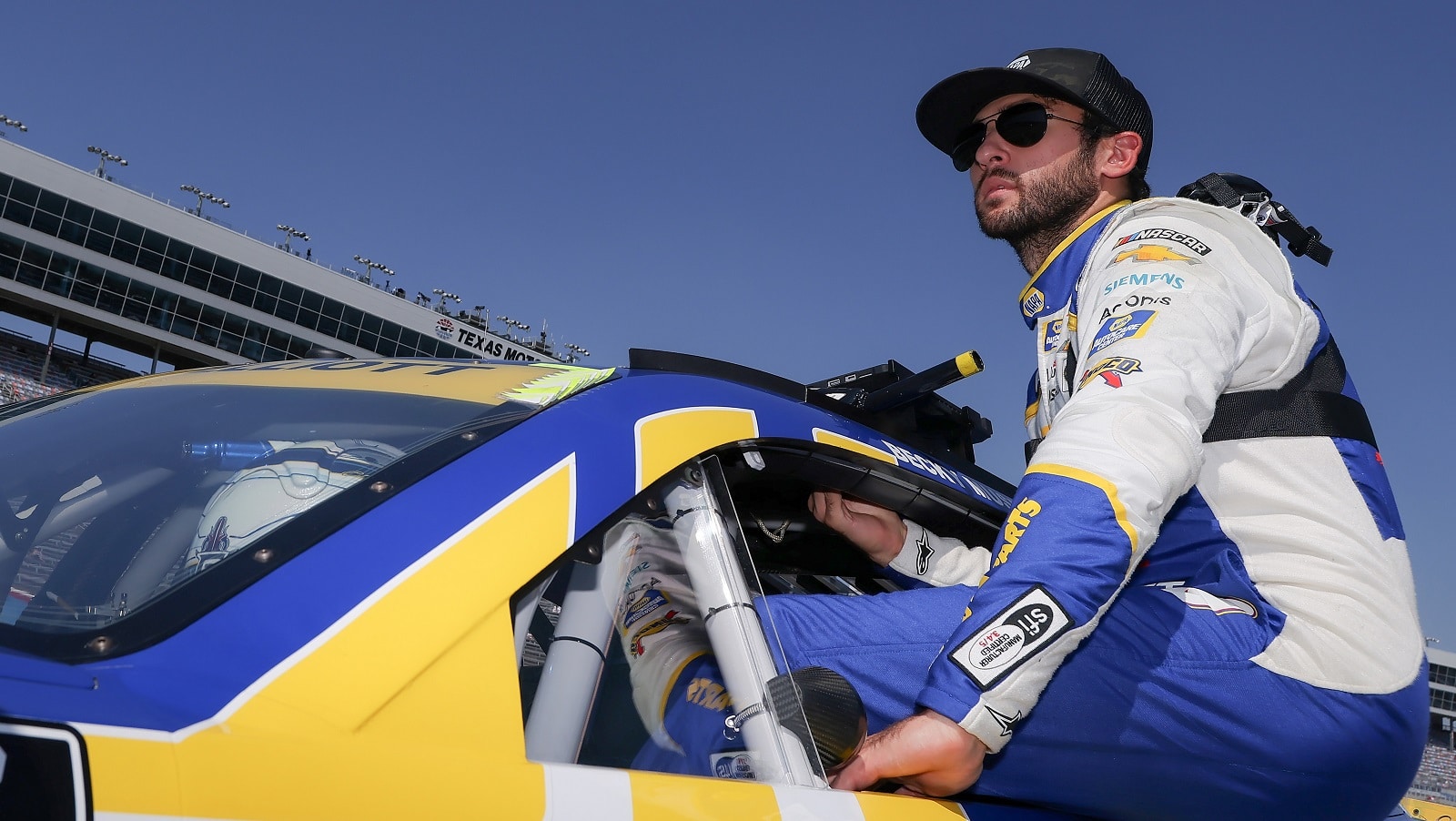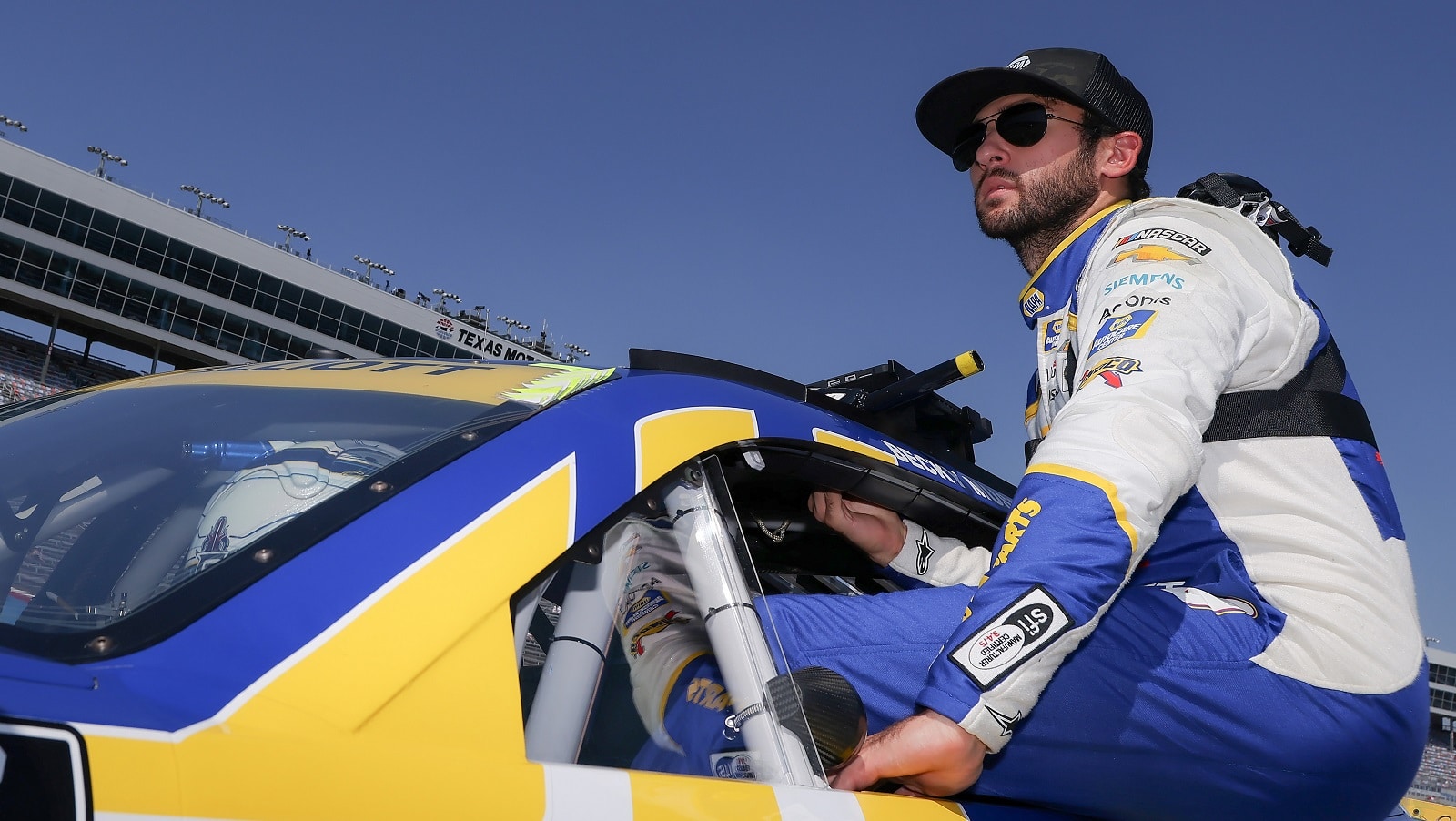 Chase Elliott struggles somewhere along the line in so many three-race rounds of NASCAR Cup Series playoff action, but he's proven to be quite the escape artist.
In 2020, his championship season, he finished 20th or worse in a race in each of the three playoff segments but bailed himself out with top-10 showings the rest of the way, including wins at Charlotte and Martinsville to continue advancing.
Last year, he had to fall back on his fifth-best cache of playoff points to get out of the opening round because of a 31st-place day at Darlington and 25th at Bristol. Eighteenth at Talladega nearly sank the No. 9 Chevy, but Elliott advanced with his rally on the Roval after the incident with Kevin Harvick.
This season, wrecking early at Darlington to finish 36th cost Dawsonville, Georgia's favorite son nearly all the cushion that came with winning the regular-season title, but he finished second and Bristol to move on.
His round of 12 began with another wreck and 32nd place at Texas Motor Speedway, but winning at Talladega cured everything.
Four opportunities to work on a Championship 4 berth
With no worries about advancing and a good history on road courses, the Charlotte Roval is a freebie for Chase Elliott. The obvious strategy will be to gun for the first stage point and then use the second stage to set himself up for a run at his third Roval victory in four years. A five- or six-point day would be huge for keeping him on the road to Phoenix.
After the Roval, there are three shots at winning to qualify for the Championship 4: Las Vegas, Homestead-Miami, and Martinsville. Elliott owns just one career victory on those tracks, but he's already placed in the top 10 in the Next Gen car at Las Vegas and Martinsville.
Winning at any of the semifinal tracks isn't out of the question. But even if his playoff rivals gobble up those victories for automatic berths in Phoenix, there will still be one spot open for the points leader, and Elliott will begin that hunt with a solid lead over the field.
All stats courtesy of Racing Reference.
Like Sportscasting on Facebook. Follow us on Twitter @sportscasting19 and subscribe to our YouTube channel.
Got a question or observation about racing? Sportscasting's John Moriello does a mailbag column each Friday. Write to him at [email protected].