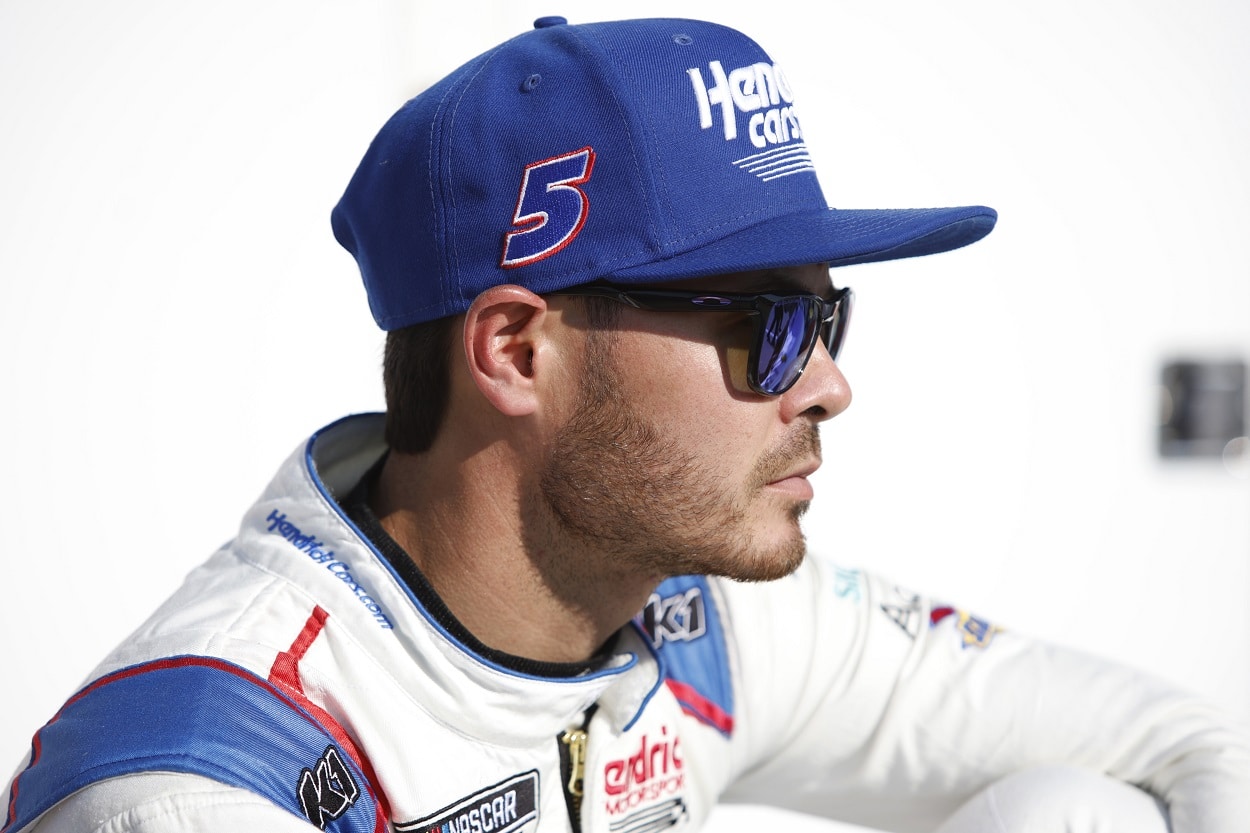 Kyle Larson's Inconsistency Is Putting His Championship Defense in Jeopardy
Kyle Larson doesn't have the same magic he did last summer.
Kyle Larson had one of the more dominant NASCAR Cup Series seasons in recent memory with his championship campaign in 2021, but his defense of that title so far has been porous, at best.
The most recent and spectacular example of Larson's season came Sunday at the Indianapolis Motor Speedway road course when he cruised through Turn 1 at full speed and collided with Ty Dillon in one of the more breathtaking wrecks of the season.
Larson and Dillon were both uninjured in the wreck, but it left Larson with his sixth finish of 29th or worse this season. He had only four such results for the entire 2021 season.
Kyle Larson began his domination of the 2021 season during the summer stretch
Larson also asserted himself as the preeminent driver of that season during the summer stretch. He registered 12 top-10 finishes in 14 races from May 9 through August 22, including four wins, four pole awards, and nine finishes of third or better. He also won the pole for the regular-season finale the following week at Daytona International Speedway before a crash in overtime relegated him to 20th.
Still, Larson entered the playoffs with a commanding 28-point lead that included 15 bonus points for being the regular-season champion.
All of that magic is gone this year, at least so far.
Larson won the second race of the 2022 season at Auto Club Speedway in Fontana, Calif., but has not visited Victory Lane since. He does have a pair of pole awards and ranks second in the series with nine top-fives, but his 291 laps led rank ninth after he set a record with 2,581 laps led in a 36-race season a year ago.
In the 11 races since the series visited Dover Motor Speedway on May 2, Larson has four top-fives and five finishes of 13th or worse.
Meanwhile, his Hendrick Motorsports teammate Chase Elliott has gone on a Larson-like run in that same span.
Elliott won his first of a series-high four races with the race at Dover, and he was a couple of laps away from his sixth consecutive finish of first or second Sunday at IMS before one of the many late-race incidents set him back to 16th.
Elliott has now finished eighth or better in seven of the last 11 races, leads the points standings by a healthy 125 points, and has a series-high 25 playoff points, and 658 laps led.
Sure, drivers can weave their way through the NASCAR Playoffs format without running well in each of the 10 playoff races. One win in each of the first three rounds can advance a driver to the Championship 4 regardless of how poorly he runs in the other six events. That's not typically how it works, however.
More often than not, the driver and team consistently performing the best throughout the season is one of the favorites when the season finale arrives at Phoenix Raceway.
The Next Gen car has made consistency more difficult for all teams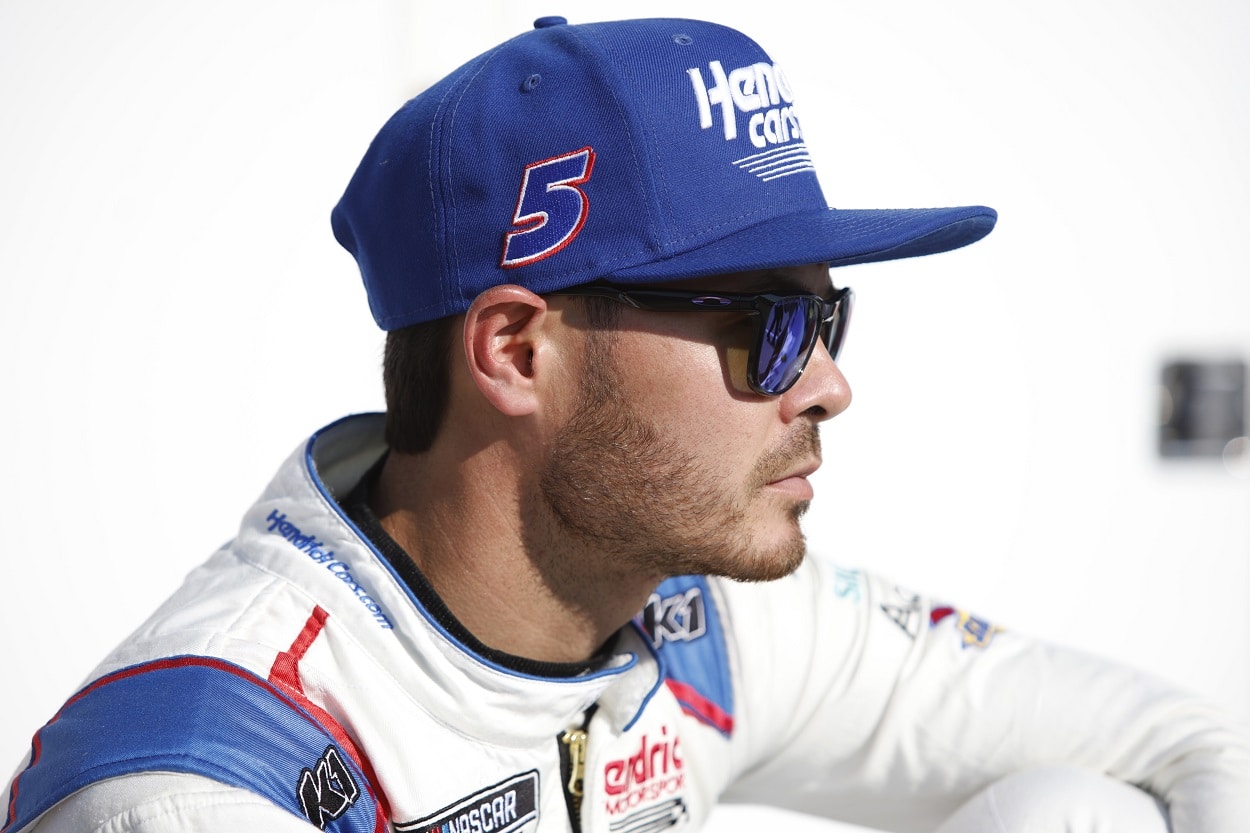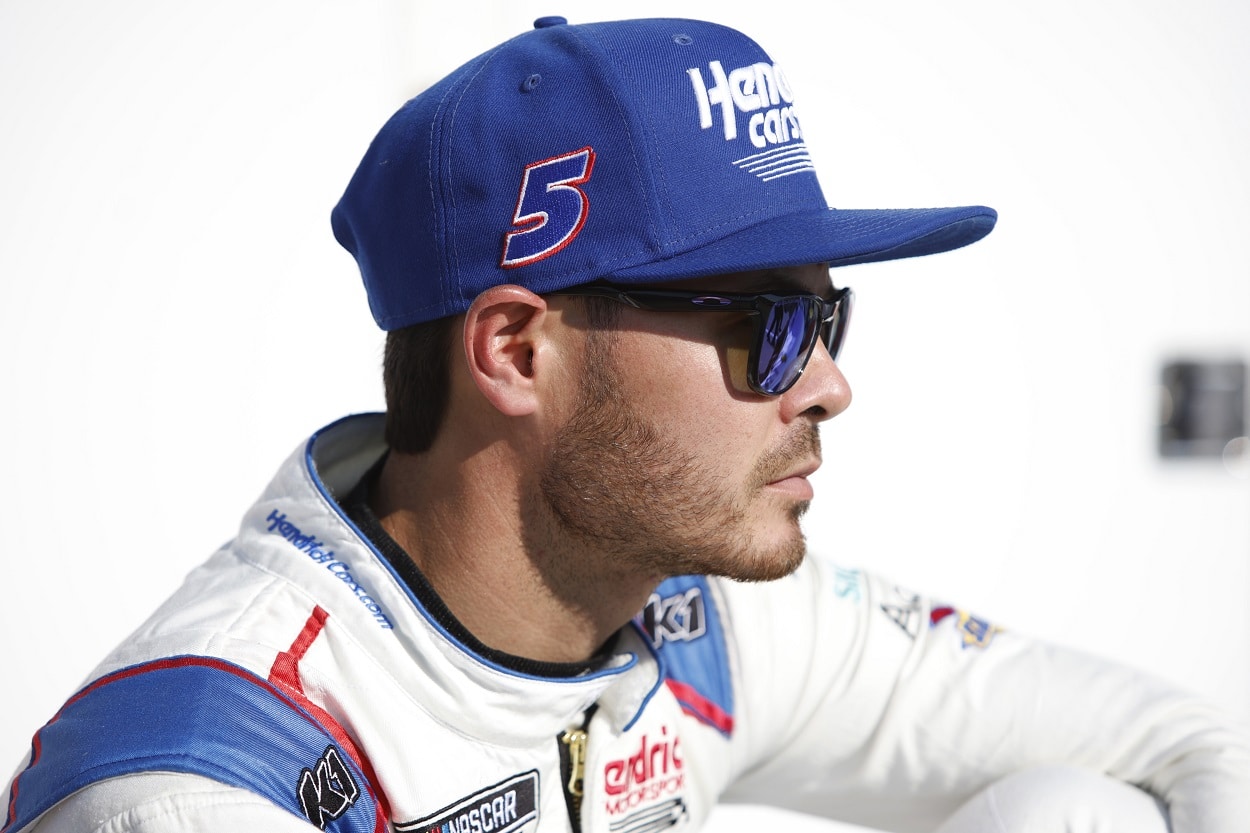 One of the barriers toward Larson's title defense is the new Next Gen car model NASCAR introduced for this season. It is a very different car compared to the Gen 6 model he drove to a championship in 2021.
Not many teams have found consistency with the Next Gen car yet, even with the season more than 50 percent complete. That is part of why parity has been so pronounced this season, and 14 different drivers have gone to Victory Lane.
Perhaps Larson and the No. 5 team will take their performance to another level once the playoffs begin. Jimmie Johnson and the No. 48 team were notorious for coasting through the regular season while experimenting with different setups that might come in handy for the playoffs.
That model worked, as Johnson is one of three drivers with seven Cup Series championships, but it might be more difficult this season as all teams are still learning the nuances of the Next Gen car. It would be shocking to see a driver win four or five playoff races when no driver has yet won consecutive races this season.
Even before his dramatic wreck Sunday, Larson was not a factor. He started 22nd, and his average running position was 30th. His seven quality passes were also the ninth fewest in the field, behind drivers such as Josh Bilicki and Joey Hand. It was Larson's lowest average running position and fewest quality passes of the season. 
Perhaps this is the rock bottom Larson and the No. 5 team needed to begin anew and rebound as the playoffs approach. 
If it is instead a harbinger of things to come, Larson's bid to become the first back-to-back champ since Johnson won five straight from 2006-10 could come up far short for the driver who was the odds-on preseason favorite to win the title.
All stats courtesy of Racing Reference
Like Sportscasting on Facebook. Follow us on Twitter @sportscasting19 and subscribe to our YouTube channel.