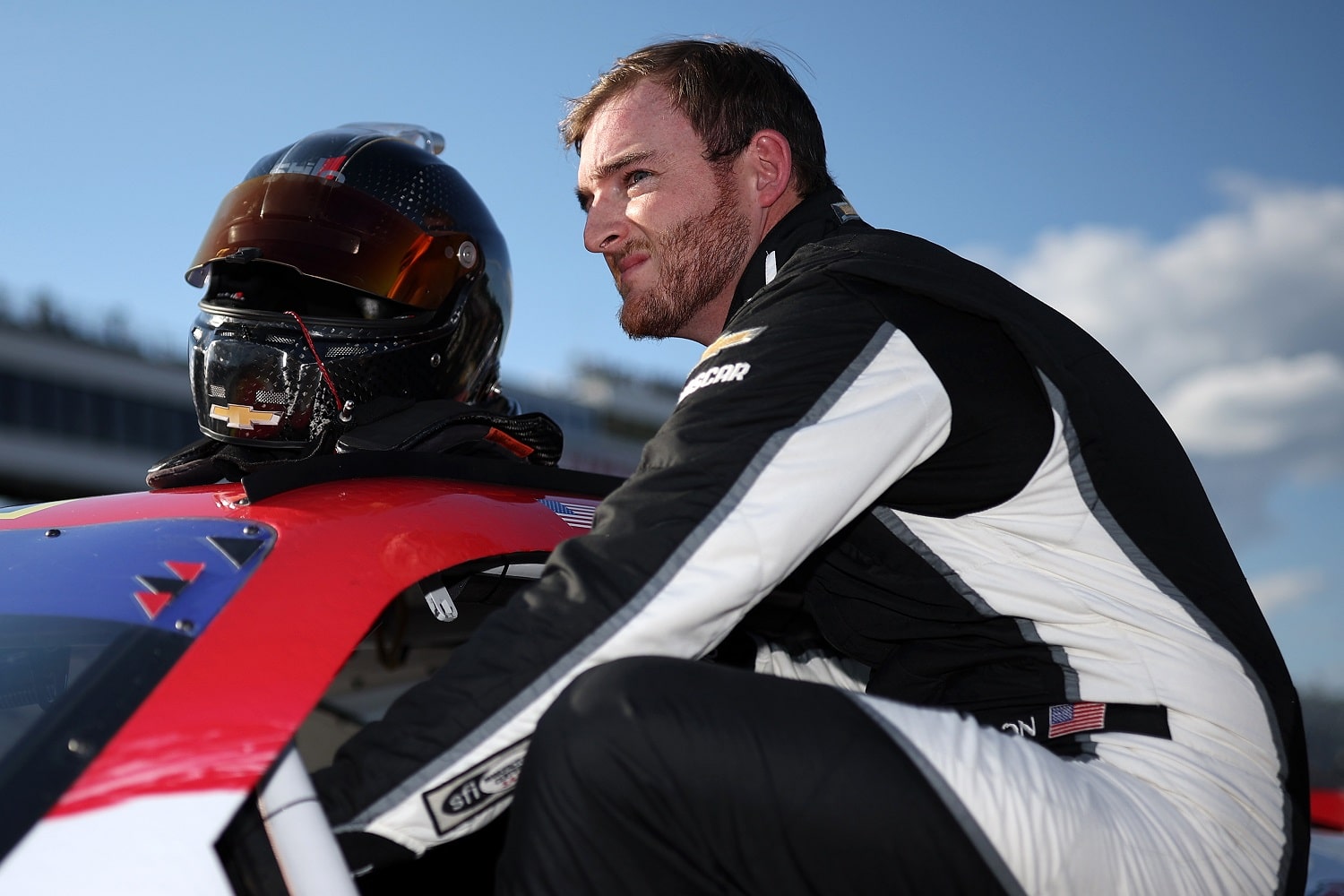 Ty Dillon's Horrendous Month Nearly Concluded With Kyle Larson Killing Him
Ty Dillon's car absorbed a brutal hit from Kyle Larson on the Indy road course. That may not have even rated as his worst moment in July.
Don't complain anywhere in the vicinity of Ty Dillon about what a lousy start to the summer you might be having. Kyle Larson damn near killed Dillon on Sunday at Indianapolis Motor Speedway, but Dillon can make a case for that not even qualifying as his worst day lately.
Ty Dillon: 'I've never been hit so hard in my life'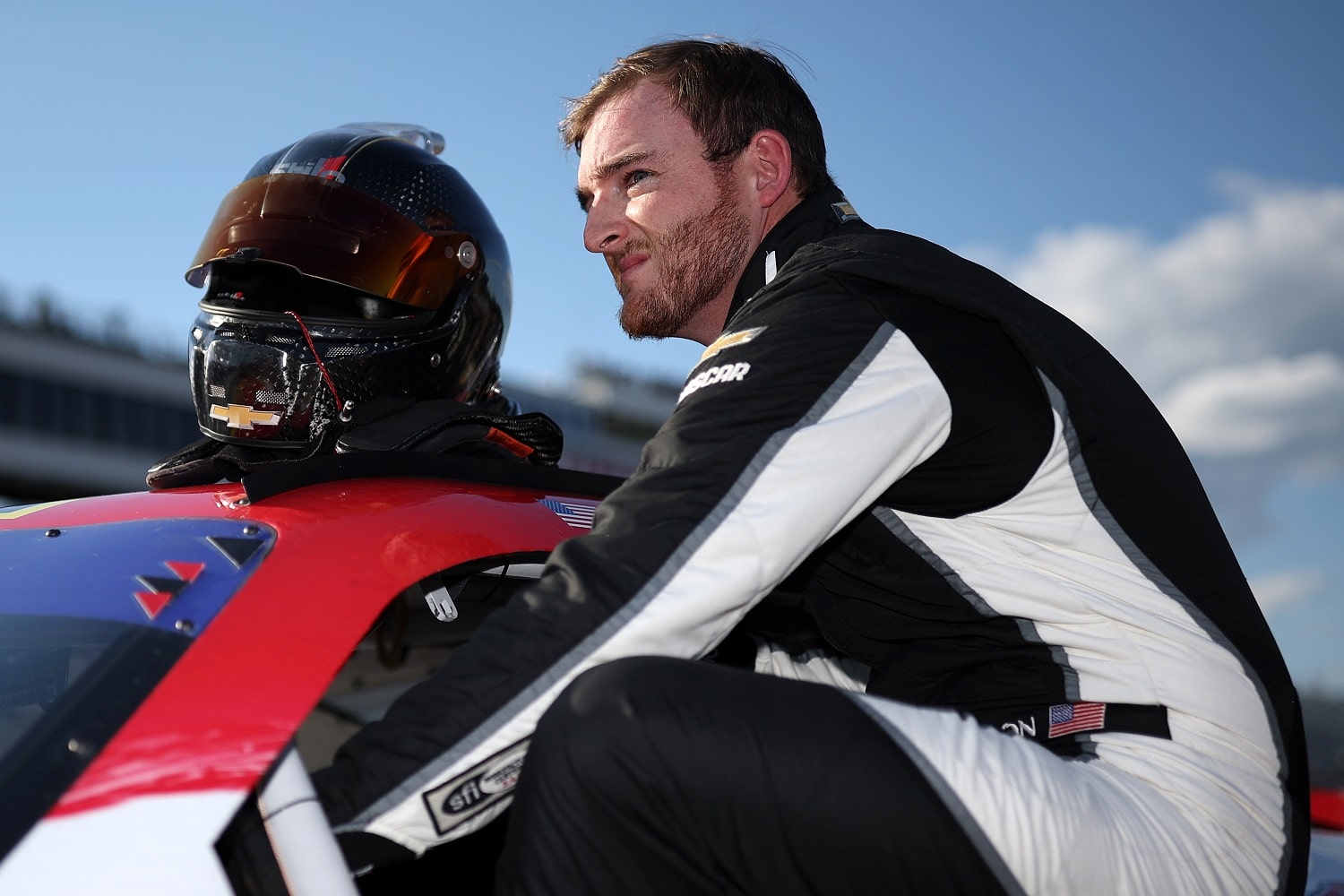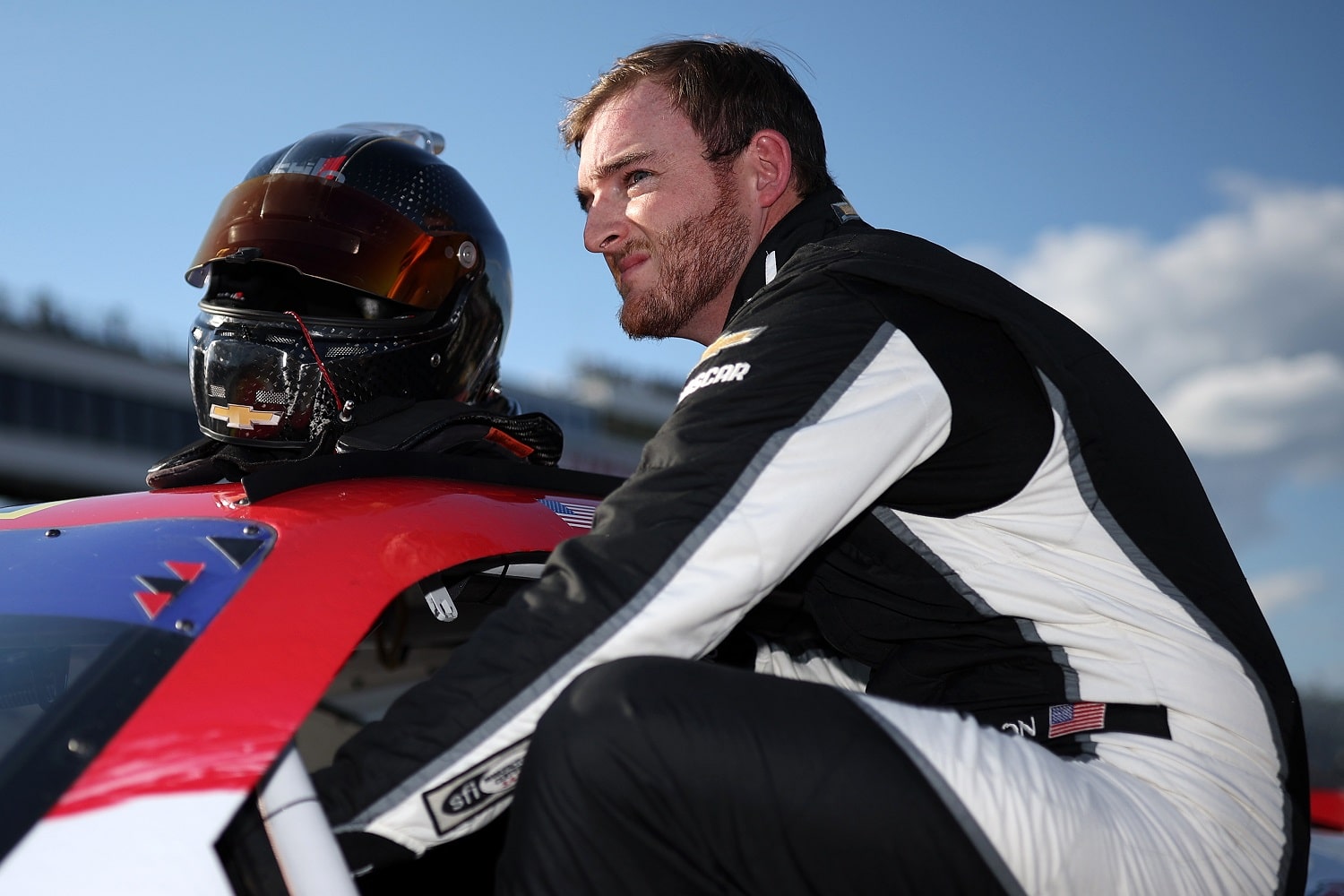 Ty Dillon was ahead of Kyle Larson on Lap 62 while heading into Turn 1 on the infield road course at Indianapolis Motor Speedway, ground zero for the day's worst carnage before and afterward.
As Dillon rounded the corner, Larson's No. 5 Chevy slid sideways and jumped the curbing at full speed to slam into the No. 42 Chevy. Both cars absorbed big damage. Almost miraculously, the drivers were able to climb out of their cars, and Larson raced across the infield to check on his counterpart.
The pair underwent evaluation at the infield care facility and were released.
Replays seemed to point to brake failure in Larson's call, but Hendrick Motorsports revealed on Monday that the team could find no sign of mechanical problems. However, that wouldn't necessarily rule out overheated brake fluid causing the brakes to fail temporarily.
"I didn't see a whole lot," Dillon told NBC Sports on the air afterward. "I saw a blue flash and I've never been hit so hard in my life. I'm grateful the good Lord was looking out for me, and these cars are so safe."
The brutal wreck capped Ty Dillon's miserable month
Little did Ty Dillon realize that finishing 20th at Road America on July 3 would constitute his highlight for the month in the NASCAR Cup Series. A week later, Dillon wrecked on Lap 174 at Atlanta to finish 28th. Before that week was over, the driver and his Petty GMS team were announcing a "mutual decision" for Dillon to leave at the end of the season. Everyone in the industry understands that development for what it was: a firing.
In three races since, he wrecked minutes into the race at Loudon to finish 33rd, placed 22nd at Pocono after surviving a spin, and then took the heavy hit from Larson at Indy to wind up 34th.
About all that was missing were the root canal surgery, IRS audit, and plague of locusts.
He has six months to map out his future
Ty Dillon found himself without a full-time ride in the NASCAR Cup Series last season and went to the starting line just four times. Maury Gallagher hired him for his planned start-up for the current season before bringing him over to Petty GMS after taking controlling interest there.
Dillon is once again winless, running his streak to 188 fruitless starts. There have been just seven top-10 finishes since 2014. While some speculation has him going to Richard Childress Racing to compete for his grandfather, the more likely scenario has Dillon dropping down to the Xfinity Series, where he won a race in 2014, or the truck series, where he owns three victories.
Last month's announcement that he'll be out at Petty GMS after the season at least gives Dillon a head start on making inquiries with teams and trying to line up sponsors.
Like Sportscasting on Facebook. Follow us on Twitter @sportscasting19 and subscribe to our YouTube channel.
Got a question or observation about racing? Sportscasting's John Moriello does a mailbag column each Friday. Write to him at [email protected].