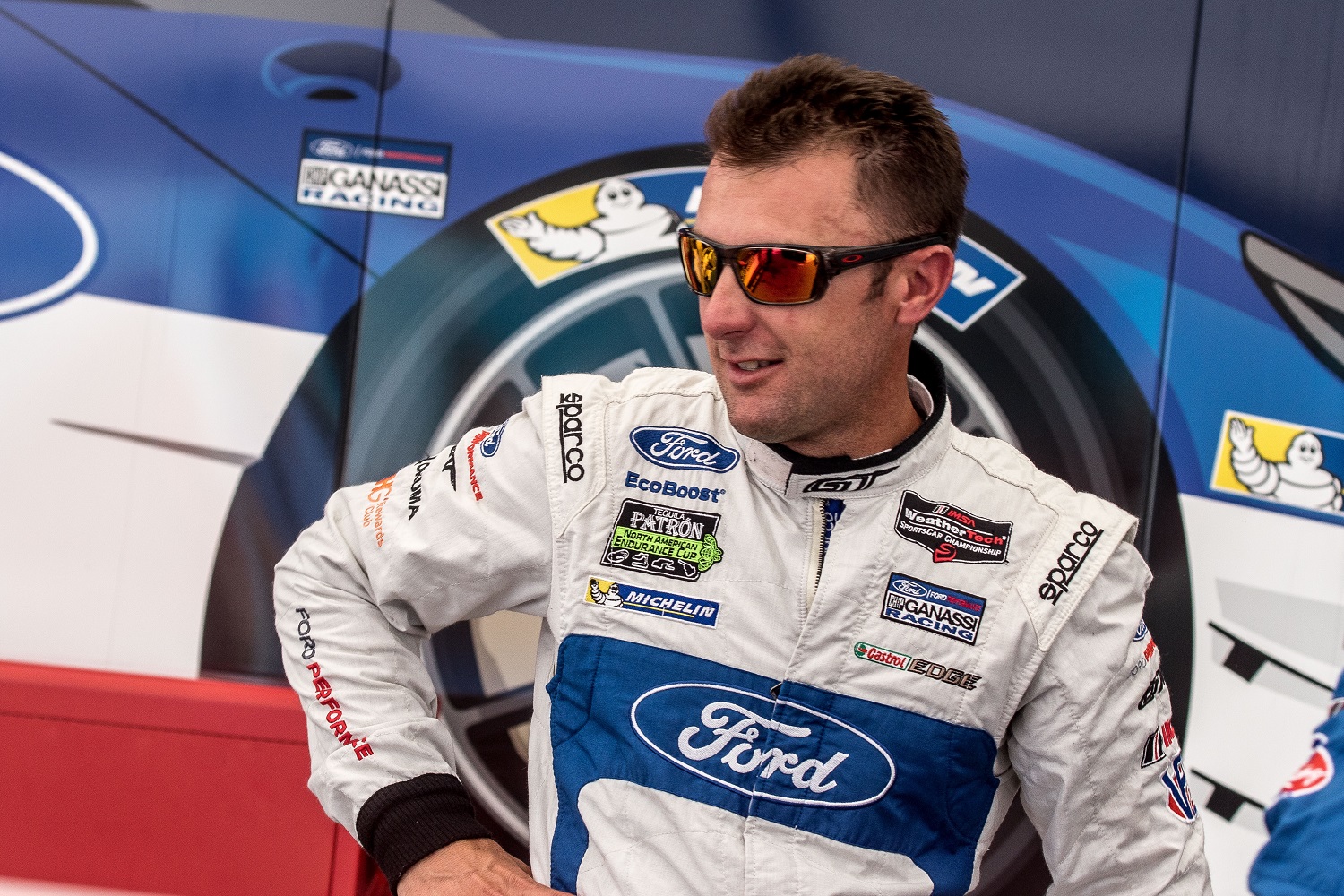 Rick Ware Racing Lands an Intriguing Ringer for the NASCAR Playoff Race at the Roval
Joey Hand, 42, has raced on class-winning teams in the endurance events at Le Mans, Sebring, and Daytona. He will make his NASCAR debut on the Charlotte Roval for Rick Ware Racing.
Joe Gibbs Racing. Hendrick Motorsports. Stewart-Haas Racing. Rick Ware Racing.
If there's a temptation to suggest that one of the four doesn't belong with the others in the NASCAR Cup Series, don't be so quick to judge. Rick Ware Racing team may not have much going for it in the way of results, but the organization came into the season with the same four charters that those better-known teams did.
The question is whether Rick Ware Racing will finally be able to make optimal use of them when the Next Gen car arrives in 2022. Holding charters helps, but the organization will still need money and creativity.
For now, the money is in short supply, but the creativity isn't.
Rick Ware Racing covers a lot of ground in motorsports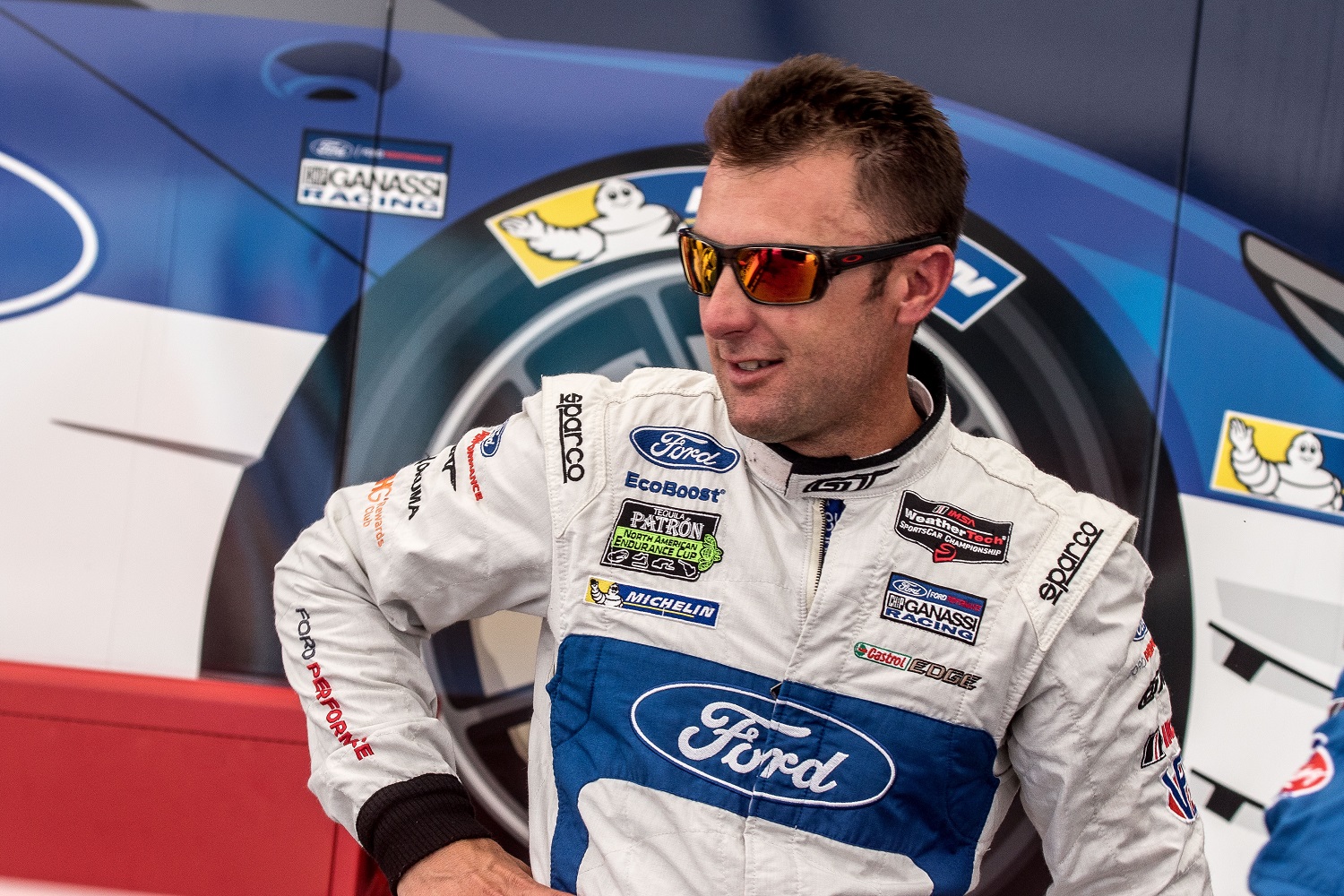 Rick Ware, 58, moved from racing cars on his father's team to owning them in the 1980s. He currently runs cars in the NASCAR Cup and Xfinity series, IndyCar, and the WeatherTech SportsCar Championship.
For the moment, the IndyCar program, a partnership with Dale Coyne Racing, is the bright spot. Rookie Romain Grosjean, a veteran Formula 1 driver, posted a pair of second-place finishes on the Indianapolis road course and placed 15th on the season points list despite competing in only one race on ovals. However, he's moving on to Andretti Autosport in 2022.
RWR dabbled in the NASCAR Cup Series from 1998-2012 and then came back in 2017 with the No. 51 Chevy. Ware added cars each season and has entered four this year, with none particularly noteworthy:
No. 15 Chevy: James Davison's best 2021 showing has been 22nd at Martinsville.
No. 51 Chevy: Cody Ware was 21st at the Daytona 500.
No. 52 Chevy: Josh Bilicki ran 10th at the second Daytona race.
No. 53 Chevy: Garrett Smithley finished 25th at Nashville.
Along the way these past five years, RWR has acquired four charters, each of which carries guaranteed starting spots and purse money. The team spent heavily on buying the charters. Meanwhile, RWR slashed R&D efforts on the soon-to-be-obsolete current cars.
"We've taken a lot of lumps both, I think, on the track and in the media, but there really is a plan," Rick Ware told NBC Sports in May.
Rick Ware Racing brings in a ringer for the Roval
With no more charters needed, the big upcoming expense for Rick Ware Racing will be building out the Next Gen fleet. However, those cars will be less expensive to run, freeing up more money for other aspects of the operation.
"Now that the new car is here, we can start to justify spending money going forward with the new car," Ware said. "In all honesty, we spent all our money doing what I thought was more important and that was making sure we had a future with the charters."
Though James Davison and Garrett Smithley have been the primary drivers, the Nos. 15 and 53 cars served as loaners of sorts this season. Ware put a variety of other drivers in those seats. For instance, USAC star Chris Windom raced the No. 15 on the Bristol dirt, and sports car driver Ryan Eversley competed at Road America.
This week at the 2.28-mile Charlotte Roval, Ware has given the keys to the No. 52 Chevy to sports car veteran Joey Hand for his NASCAR debut. Josh Bilicki moves into the No. 15.
Bringing in a ringer for road courses is a time-honored NASCAR tradition. Fifteen years ago, Scott Pruett worked as a noteworthy hired gun. More recently, teams looked to Max Papis and Boris Said to lend their expertise in Xfinity or Cup Series races.
Joey Hand possesses an impressive history on road courses
Joey Hand, 42, has raced on class-winning teams in the endurance events at Le Mans, Sebring, and Daytona. He won the 2011 American Le Mans series and placed in the top six of the WeatherTech SportsCar Championship four straight years beginning in 2015.
The Charlotte Roval playoff race, however, will be his first venture into NASCAR.
"I always thought that NASCAR was the place for me because I almost thrive in situations where I've got a little damage and the car shouldn't be fast, but you find a way to drive around it," Hand said, according to NBC Sports. "I've always felt that's the way NASCAR was because if a fender gets damaged, they tape it up and keep going. It's like a fight to the death, and that's my style."
Said team owner Rick Ware: "This is a good chance for us to see where our program is at when it comes to road courses. Having someone of Joey's caliber will serve as a good benchmark, for sure."
NASCAR went from two road courses in recent years to seven in 2021. If Hand pops into the top 15 or so in Charlotte, then Ware has another building block for the 2022 season.
All stats courtesy of Racing Reference.