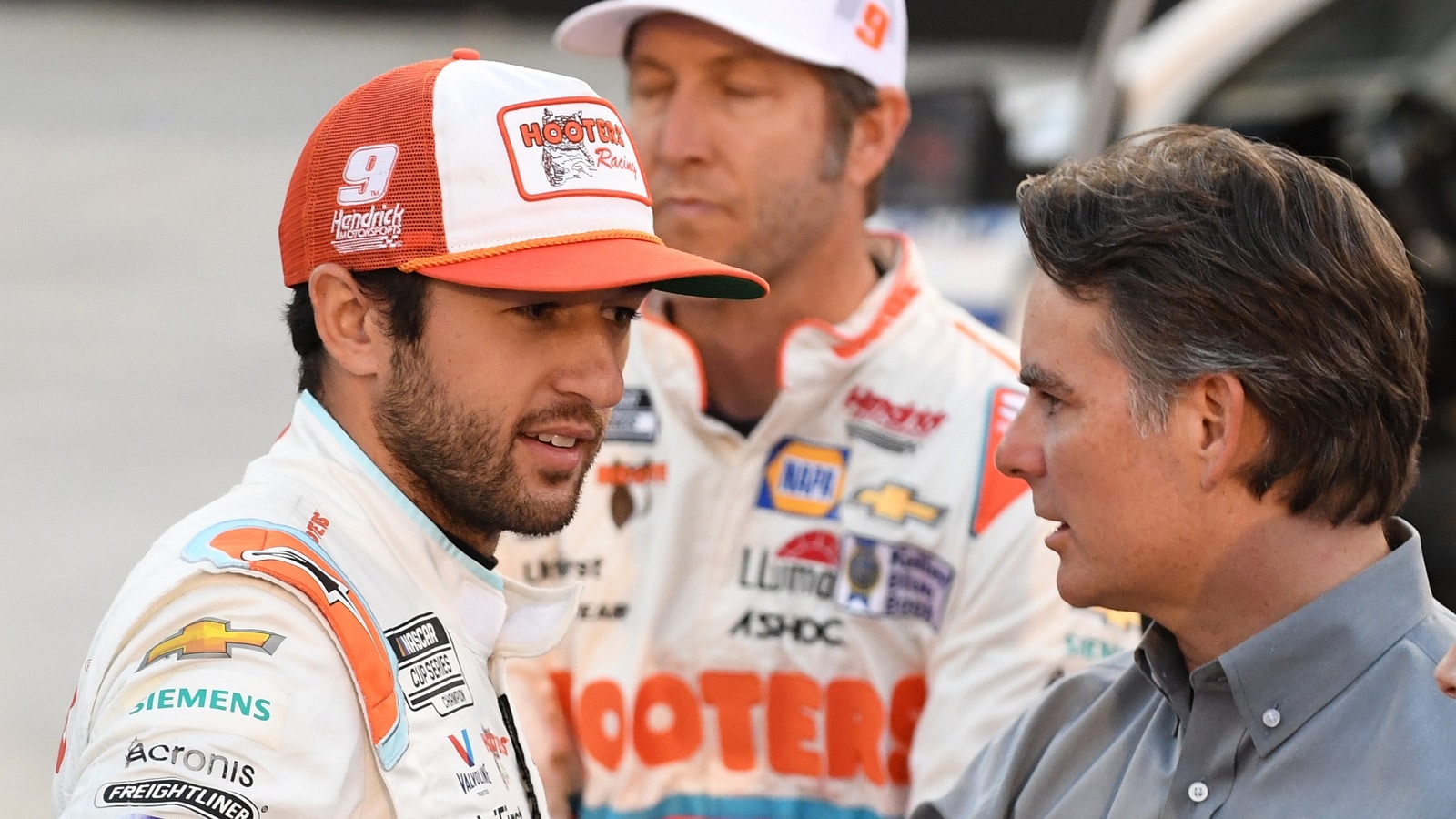 The Foe Chase Elliott Considers Too Tough to Beat Isn't Another NASCAR Playoffs Competitor
Chase Elliott says NASCAR going up against the first two months of the NFL season is 'not a battle we're ever going to win.'
Add Chase Elliott to the legion of Cup Series drivers using their credentials to question the infallibility of the NASCAR brain trust. Just recently we've seen:
Now, Elliott has gone public with thoughts on problems with the schedule, including how NASCAR deludes itself into thinking there's nothing wrong with going head-to-head with the NFL for the final two months of the racing season.
Chase Elliott tells NASCAR to shorten its schedule
The 1972 season was a seminal year in NASCAR's evolution. The Cup Series left behind its dirt tracks and hacked a third of the races off what had been an 11-month-a-year schedule. By committing to run just 31 races from late January to mid-November, NASCAR made every race more important while also building bye weeks into the calendar.
Twenty-nine races became the standard in the mid-1980s, but the Cup Series started ramping up in 1993. By 2001, the sport reached 36 races per season, and that's where it has stood for two decades.
Now, 2020 series champion Chase Elliott is asking how much longer it will take NASCAR to understand it's doing it all wrong. When the organization released its 2023 schedule last week, Elliott retweeted it with a simple observation:
"Less = More."
For good measure, the son of the legendary Awesome Bill from Dawsonville added that he likes night racing, too, even if NASCAR officials apparently don't.
Chase Elliott: 'That's not a battle we're ever going to win'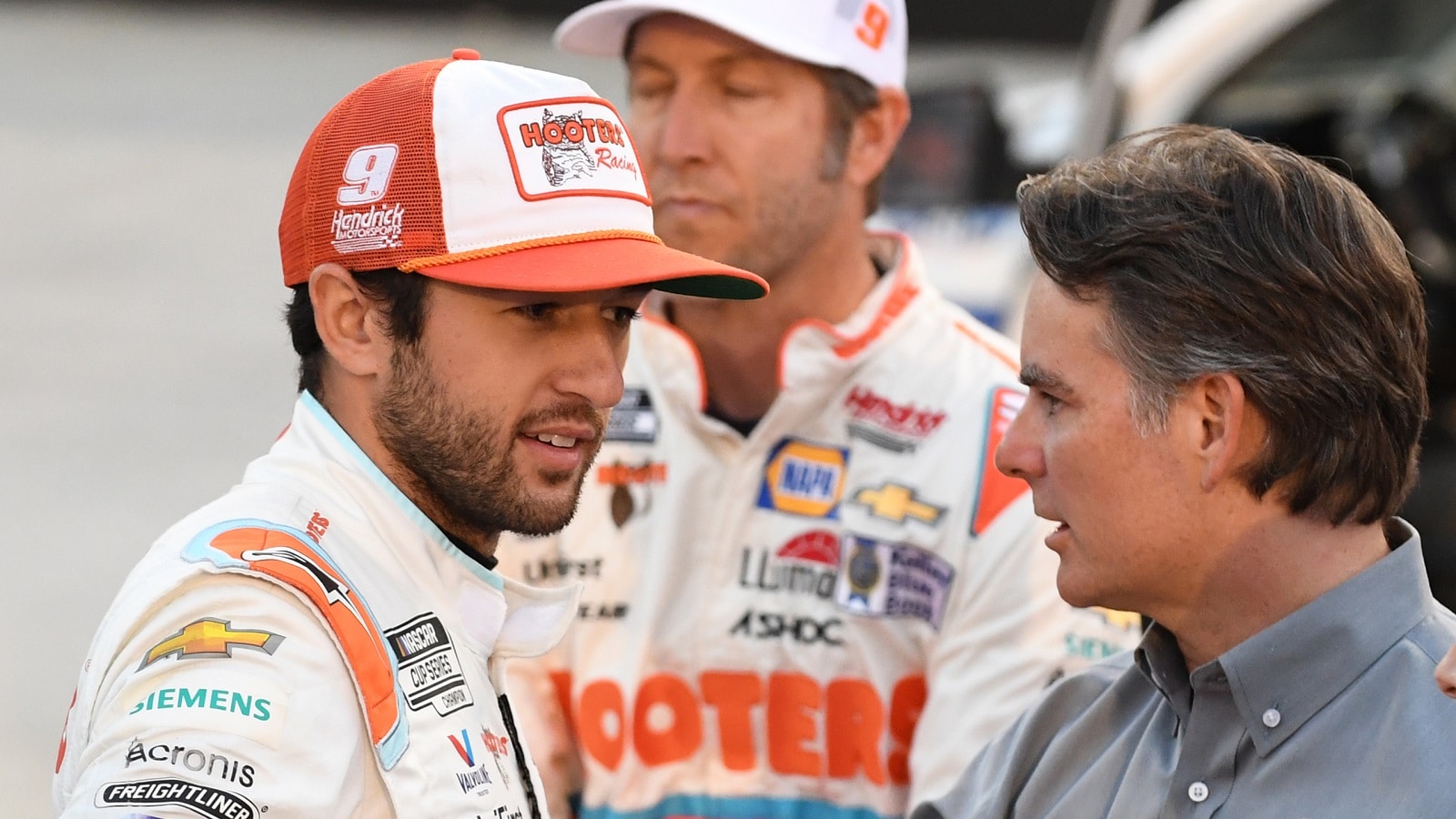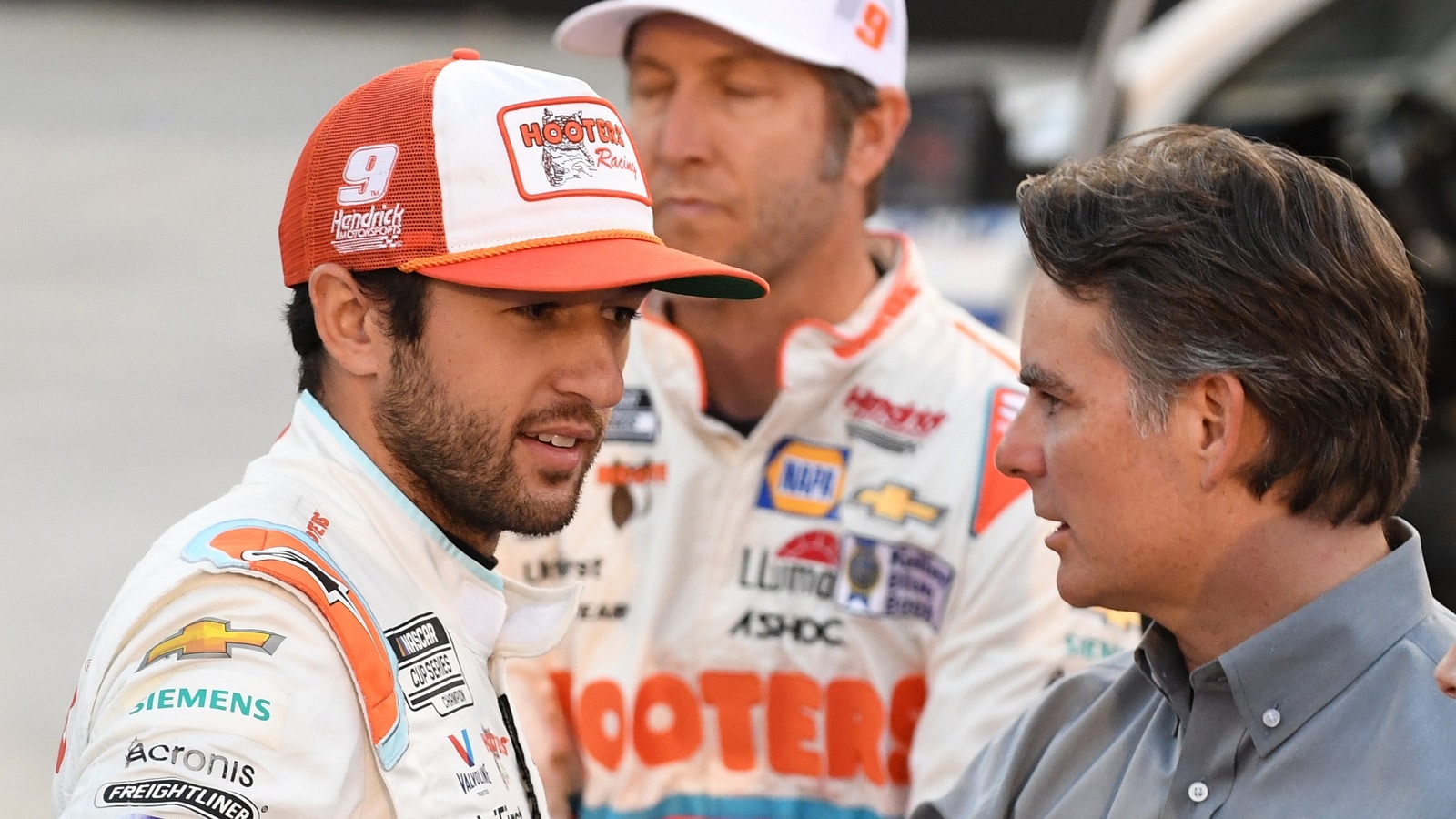 Hendrick Motorsports driver Chase Elliott's reaction to the NASCAR schedule release piqued the interest of reporters before the Bristol playoff race. Elliott obliged while admitting he wasn't exactly staying in his lane by going public with his concerns.
"I don't make the rules, and nobody asks my opinion that does," he told NBC Sports. "And that's completely fine, I'm not asking for that job. I don't want that job."
The driver's main point of contention isn't that there are too many races. Rather, it's going up against the country's most popular sport that has him perplexed.
"I don't see any reason in competing against NFL football when that starts. In my opinion, that's not a battle we're ever going to win. I think we should be smart about that."

Chase Elliott
He leans towards perhaps lopping off a few races and deciding the championship by early October, before the World Series starts and then football completely dominates the sports landscape.
Saturday night racing isn't a slam-dunk solution
Chase Elliott's observation about going up against the NFL dovetails into the point he raised about the dearth of night racing. Both Bristol races next season will be under the lights, and the Coca-Cola 600 will finish up at night, partly to stay out of the way of the Indianapolis 500.
There are always tracks with lights and weekends in which either the trucks or Xfinity cars aren't support races for the Cup Series. That would seem to be a formula for more Saturday night Cup racing in the spring and summer.
However, football once again poses a problem in the fall. While Bristol Motor Speedway can accommodate over 100,000 spectators and likely had at least that many fans in the seats Saturday, there was football played everywhere else. Two hours to the southeast, the Tennessee Vols were packing their home field with another 100,000 fans for a rout of Akron.
Neyland Stadium is hardly the only large college stadium. Regardless of where NASCAR might try racing on Saturdays in September and October, there are sure to be college football games within that same two-hour radius as Knoxville is to Bristol. And some sports fans who can't attend in person surely will be watching football on TV.
In that sense, maybe the smart NASCAR move really is to go up against 12 to 14 NFL games on Sunday instead of two or three times as many Division I games on Saturday night.
Like Sportscasting on Facebook. Follow us on Twitter @sportscasting19 and subscribe to our YouTube channel.
Got a question or observation about racing? Sportscasting's John Moriello does a mailbag column each Friday. Write to him at [email protected].