Chase Elliott Sub Josh Berry Must Heed the Advice of Another Pinch-Hitter
Chase Elliott isn't Wally Pipp, and Josh Berry isn't Lou Gehrig. Berry is merely a warm body, albeit a very talented one, filling in at Hendrick Motorsports until Elliott is well enough to resume driving the No. 9 Chevy. Once that happens, it's back to focusing exclusively on the Xfinity Series for Berry.
That doesn't mean, however, that Berry and his team don't have the opportunity to accomplish impressive things. And whether it's apparent or not, this is Berry's audition for some NASCAR Cup Series seat that opens in the future.
That's why he needs to follow important advice from David Ragan, the answer to a not-so-trivial trivia question regarding past NASCAR champions.
Josh Berry is driving Chase Elliott's No. 9 Chevy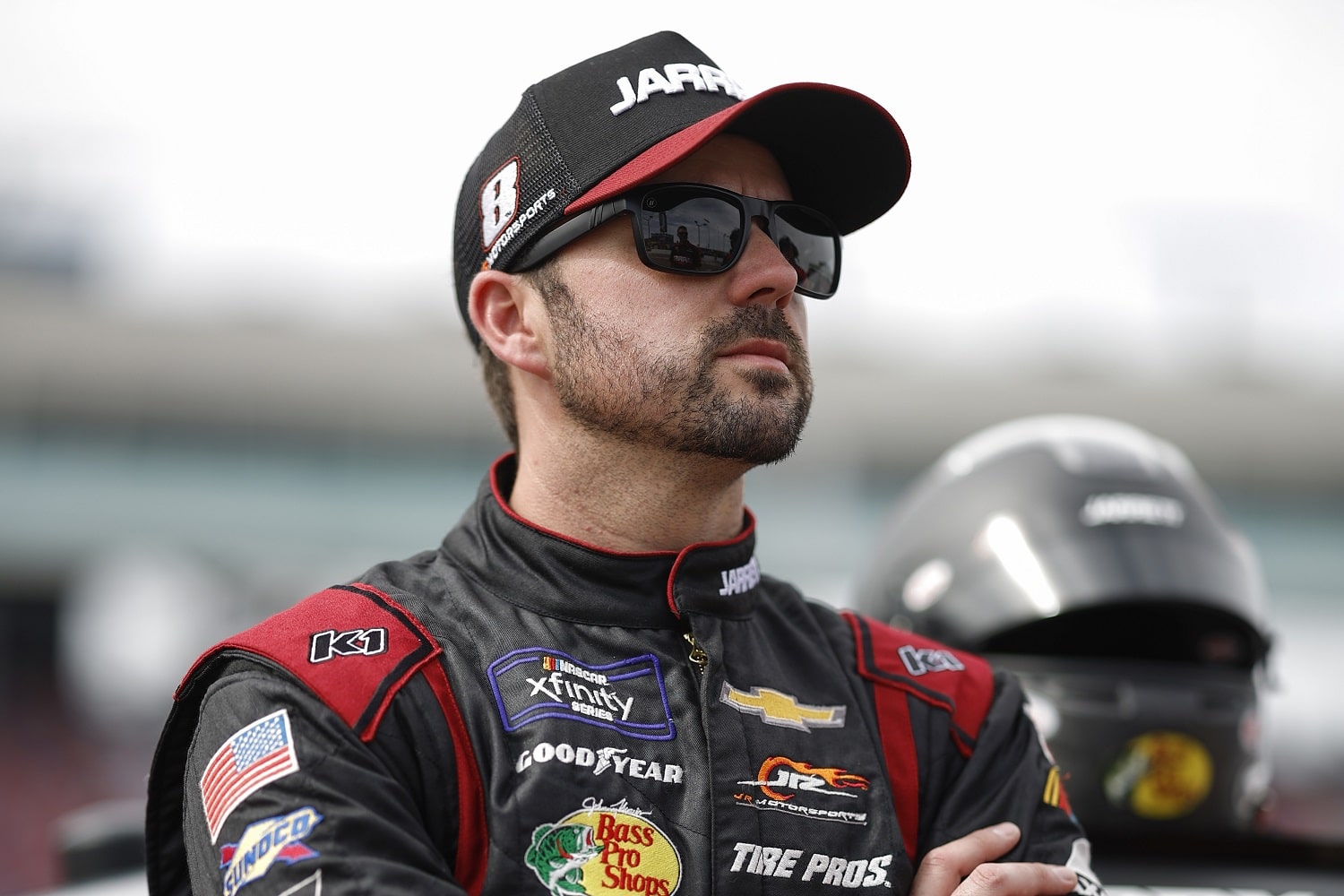 Josh Berry is the primary fill-in for Chase Elliott until the 2020 NASCAR champion returns to the No. 9 Chevy. Berry made his Next Gen debut in Las Vegas as an emergency call-up from the Xfinity Series two days after Elliott broke his left leg in a snowboarding accident.
Two days later, Hendrick Motorsports announced Berry would continue subbing until Elliott makes his return, which is projected to happen in late April. The exception will be the Circuit of the Americas road course, where HMS will give three-time WeatherTech SportsCar Series champion Jordan Taylor his first NASCAR start.
Berry, 32, is a Dale Earnhardt Jr. protégé who finished fourth in the 2022 Xfinity Series standings. He has been eighth or better in three of four starts this season. The close working relationship between Hendrick Motorsports and JR Motorsports moved him to the top of the list of prospective replacements for Elliott.
David Ragan was a famous pinch-hitter in the 2015 Cup Series season
He may not have been replacing a past Cup Series champion, but David Ragan knows all about subbing for an accomplished NASCAR star, the same task Josh Berry has taken on.
When Kyle Busch broke his right leg and left foot in the season-opening Xfinity Series race at Daytona in 2015, Joe Gibbs Racing called upon Ragan to drive the No. 18 Toyota in the Cup Series for nine weeks.
Wrecks left him in deep holes twice, but Ragan was still running at the finish of all nine races. His best finish was fifth at Martinsville. When Busch, a winner of 29 races before the mishap, returned after missing the first 11 races of the year, he won five races. Thus, Ragan is the answer to the trivia question about who the primary sub was for the 2015 series champion.
After Busch finished fifth in the Martinsville playoff race late in the season, he texted Ragan to thank him, saying what the team learned during his pinch-hitter role proved valuable later in the year.
Josh Berry should listen to David Ragan's advice
Speaking with NBC Sports last week, David Ragan said he was initially reluctant to be frank when speaking with crew chief Adam Stevens. Ragan says it's imperative for Berry to be assertive with Alan Gustafson.
"I was a little hesitant the first several weeks to really criticize the car or to say certain things because you just didn't know how they would take it, and I didn't really know my role just yet," Ragan said. "After the first couple of weeks, Adam was like, 'Look, you're the driver. You tell us if the thing is not driving good. You feel free to talk to me about the pit crew."
As a newcomer to the Next Gen car (he made two starts in a Gen 6 car in 2021), it may take Berry one more race to get a real feel for the car. But the barrage of questions about replacing one of the sport's most accomplished (and popular) drivers of the past decade is behind him.
"You're stepping into one of the most well-known cars in the circuit and replacing one of the most well-known drivers. It's a fast car," Ragan said.  "You do have a lot that could make you nervous. But, at the end of the day, you take a deep breath and remind yourself as a driver, 'They chose me for a reason, I need to go do my job and be who I am.'"
Got a question or observation about racing? Sportscasting's John Moriello does a mailbag column each Friday. Write to him at Joh[email protected]