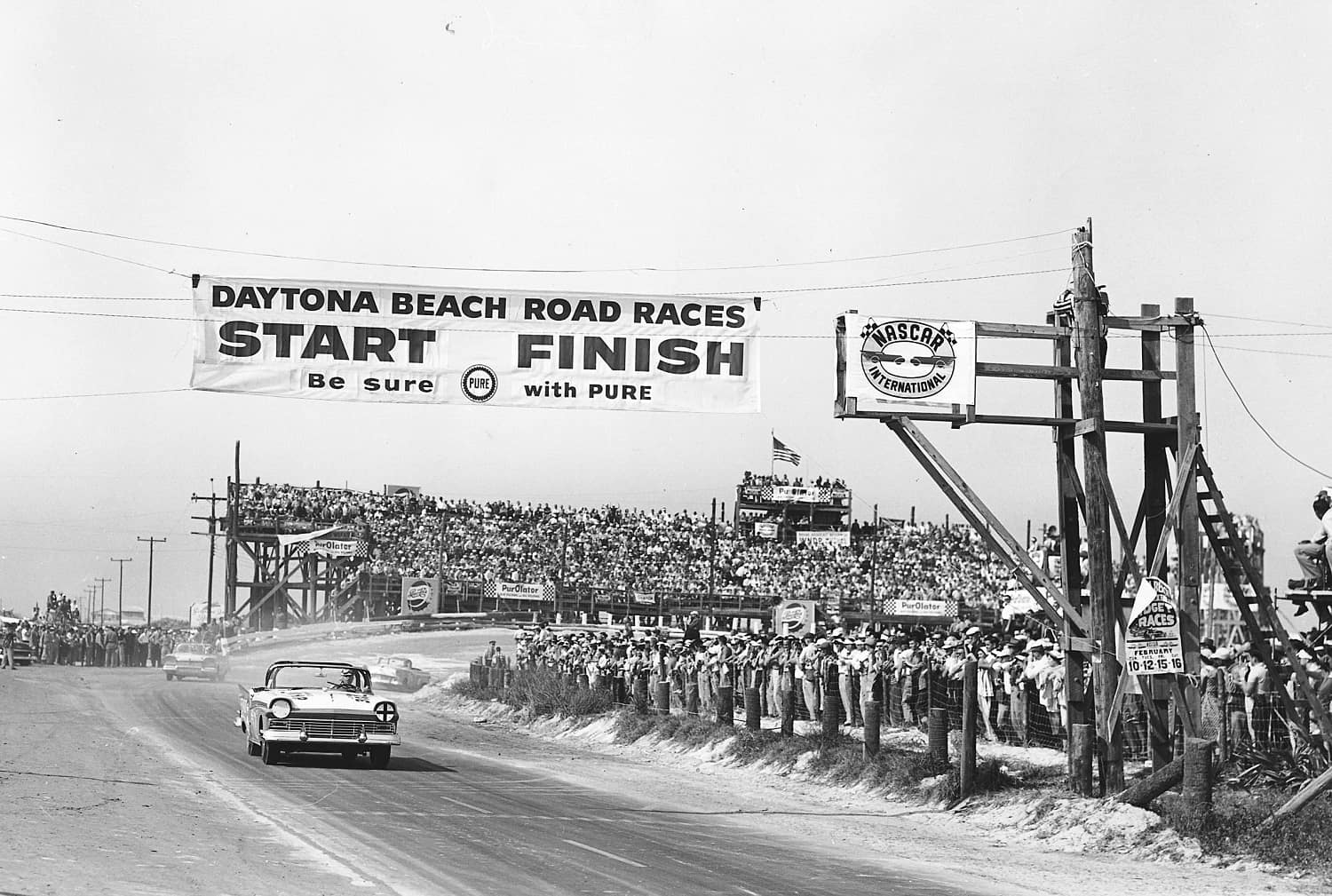 The Chicago Street Race Isn't Close to NASCAR's Oddest Race Venue
Before Daytona International Speedway opened, NASCAR raced on a combination of Daytona Beach sand and an adjacent highway.
The hype about the Chicago street race kicked into high gear a month ago, but a major thoroughfare on the shore of Lake Michigan isn't the oddest place NASCAR has conducted a Cup Series race.
Heck, the street circuit isn't even the strangest place NASCAR has raced in Chicago. Oh, the Independence Day weekend competition will be unique because Cup Series cars have never taken to the streets before, but what they're doing barely makes a blip on the unconventional radar. With 75 seasons of history in the books, NASCAR has visited venues that make this weekend tame by comparison.
Here's a sampling of unusual places NASCAR has visited:
Local predecessors to the Chicago street race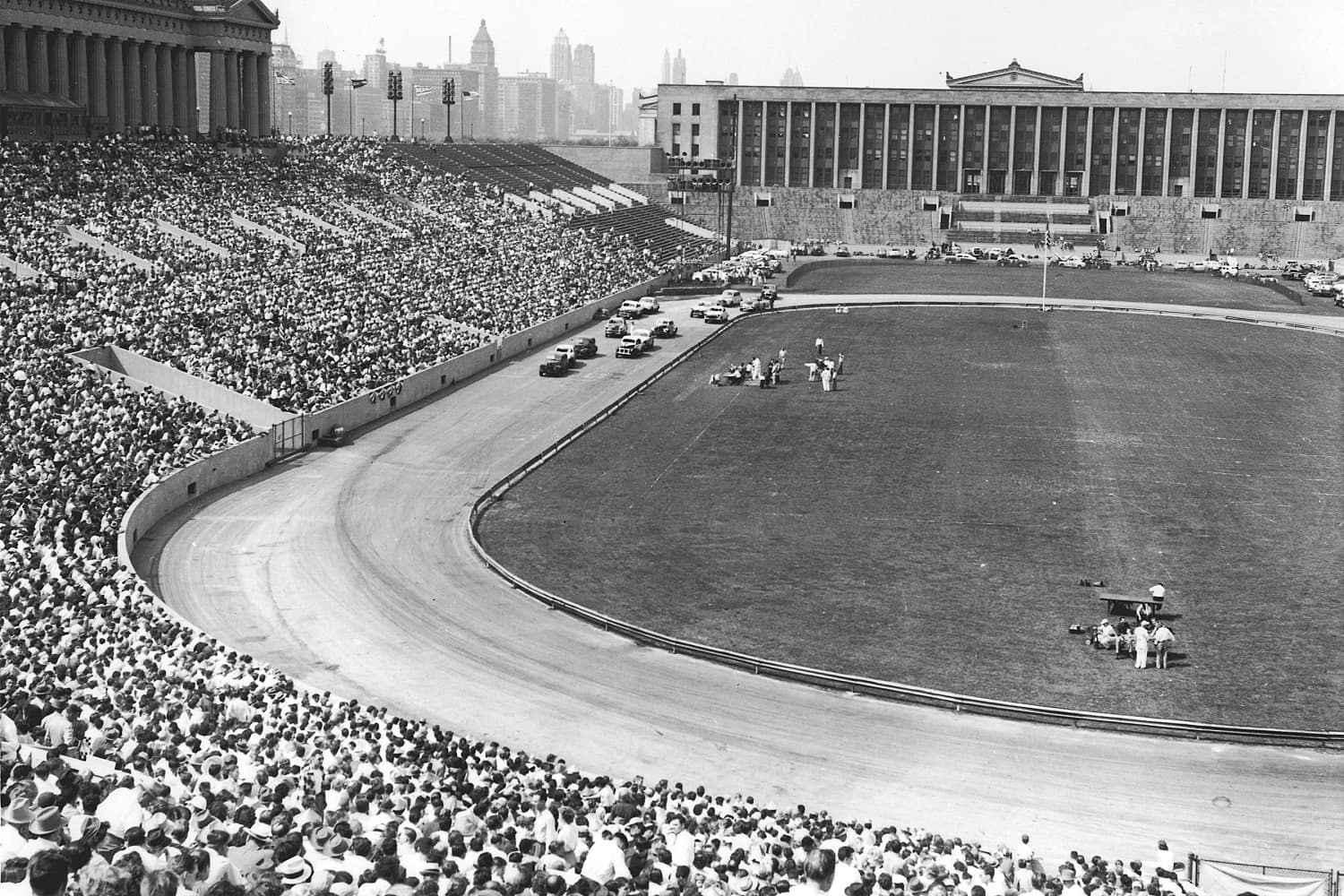 The Chicago street race is new for NASCAR, but competing in and around the city isn't. Racing has visited frequently in the past, most notably at Chicago Speedway. The Joliet track hosted the three national series from 2001-19. Before that, Chicago Motor Speedway in Cicero briefly hosted the Craftsman Truck Series.
Prior to that, however, NASCAR took a crack at racing at venerable Soldier Field in 1956. Opened in 1924, the stadium so closely associated with the Chicago Bears was fitted with a half-mile cinder track utilized for small-scale racing beginning in the 1930s.
On July 21, 1956, what was then the Grand National Series took over the stadium for a 200-lap feature. Fireball Roberts drove his Ford to a victory over Jim Paschal.
Of course, other stadiums known more for football than motorsports have also been used, with the last two Busch Light Clashes at the Los Angeles Coliseum being noteworthy. War Memorial Stadium in Buffalo, the home of the Bills in their AFL days, hosted the Cup Series in 1958.
Paschal also figured in another expected conversion of a field into a multi-sport facility. He beat 14 others in 1958 when NASCAR cobbled together a quarter-mile track at McCormick Field, the baseball stadium in Asheville, North Carolina.
The original Daytona layout included a sand hazard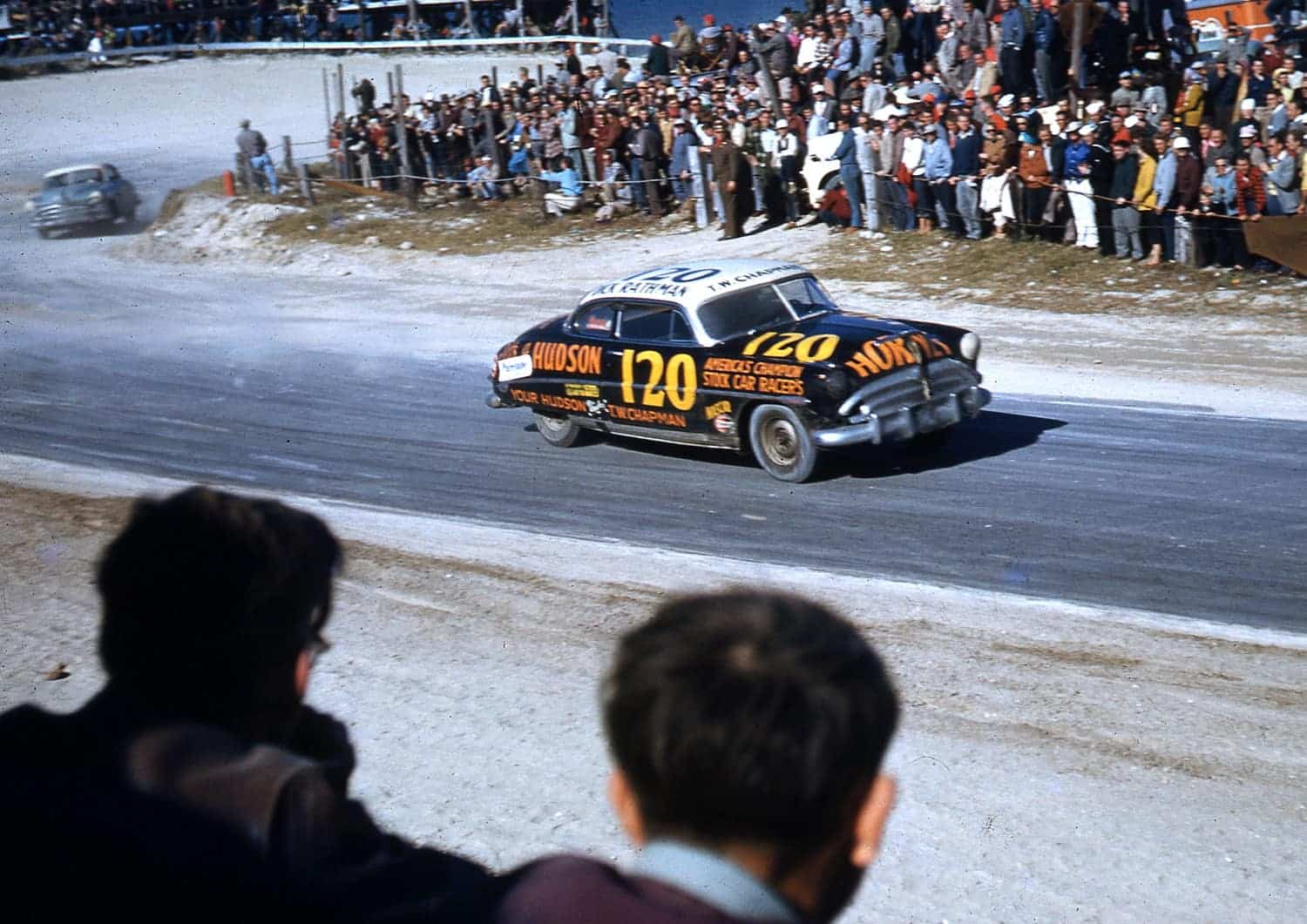 It may feel as though Daytona International Speedway has been around forever, but the iconic superspeedway opened in 1959. Before that, much of the local racing took place on a 4.1-mile layout – we can't bring ourselves to call it a track or a road course – comprised of Florida Highway A1A and the adjacent Daytona Beach.
Yes, the actual beach. Competitors drove through sand on the two turns, battling crowded fields and high tides. Not surprisingly, the winners' average speeds in the first decade of Cup racing were between 80 and 101 mph.
Concrete holds up considerably better than sand, and there's plenty of that to be found at airports. NASCAR competed on a two-mile circuit at Linden Airport in Linden, New Jersey, in 1954 and a 0.9-mile course at Kitsap County Airport in Bremerton, Washington, in 1957.
For trivia buffs, the latter represented one of four Cup Series wins for 1963 Indianapolis 500 champion Parnelli Jones. So, might a win Sunday in the Chicago street race bode well for Kyle Larson when it comes to his open-wheel plans?
The Chicago street course is a long way from Japan
NASCAR's objective in racing on the Chicago street course is to attract attendees and TV viewers who haven't checked out the sport previously. NASCAR dabbled with the same goal on a larger scale in the 1990s by going international in an unexpected fashion. Suzuka Circuit in Japan played host to non-points races in 1996 and '97, then that nation's Twin Ring Motegi hosted in 1998.
The races attracted Cup Series regulars as well as drivers from the host country, Australia, and the Winston West Series, and Mike Skinner won two of the three events.
Though the tracks were relatively conventional, shipping cars overseas wasn't. The Chicago street race is much easier on Cup Series teams in that respect.
Got a question or observation about racing? Sportscasting's John Moriello does a mailbag column each Friday. Write to him at [email protected].