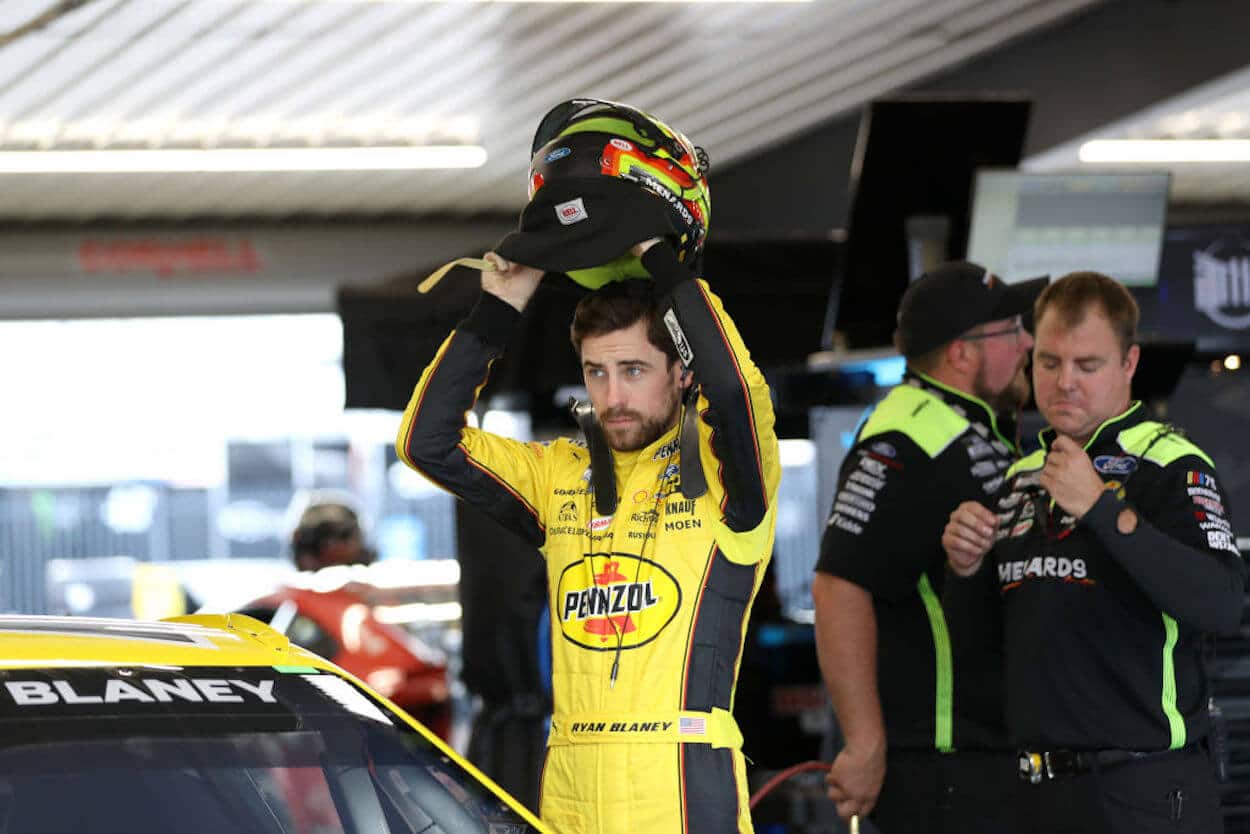 3 Cup Series Drivers Who Are Hot and 3 Who Are Not: Chicago Week Edition
While the NASCAR Cup Series may be heading north to Chicago, there are plenty of hot drivers who will be looking to make a statement.
It's an exciting week for NASCAR Cup Series drivers as the sport's premier division ventures to a street course for the first time in NASCAR's 75-year history.
But before they turn 'em loose on the streets of Chicago, here's a look at three drivers who are hot and a trio of others who are not after this past weekend's showdown at Nashville Superspeedway where Ross Chastain captured the win but needs to do a bit more to be justifiably placed in the "hot" category.
Hot: Martin Truex Jr.
Anyone who really thought Martin Truex Jr. was all washed up after his tough 2022 must be feeling pretty silly about now.
Since his May 1 win at Dover that snapped a winless stretch dating back 59 races, the newly-turned 43-year-old driver has been on a complete tear.
How much of a tear? Well, Truex has posted four consecutive top-five finishes, including a second-place finish this past weekend at Nashville. Just as telling, Truex's only result outside of the top eight in the last seven events was a 31st-place finish at Darlington, where he was involved in a crash.
With an 18-point lead over second-place William Byron in the standings, Truex is well-positioned to capture the regular season title in nine weeks and significantly pad his already robust number of playoff points.
Hot: Kyle Larson
Although not as fast in recent races as he was earlier in the season, Kyle Larson continues to impress and is actually finishing well on a more consistent basis.
Despite being without a win in a points race since his victory at Martinsville on April 16, the 2021 Cup Series champion recorded his third consecutive top-10 finish with a fifth-place showing at Nashville.
It was the first time all year Larson has come home in the top 10 in three straight races, and it's a sure sign that his No. 5 Hendrick Motorsports team is hitting on all cylinders, both literally and figuratively.
Hot: Chase Elliott
Although still needing a win to solidify a playoff berth, Chase Elliott seems to finally be on the upswing in a season that's been physically and emotionally taxing, to say the least.
Elliott, who's missed six races due to injury and one race while serving a suspension, has finished seventh or better in four of his last five starts and has come home fourth and fifth, respectively, since returning from his one-race suspension for deliberately wrecking Denny Hamlin in the Coca-Cola 600 at Charlotte.

While the Hendrick Motorsports driver still faces an uphill climb to make the playoffs, he's truly trending in the right direction for the first time all year.
Not: Chase Briscoe
Chase Briscoe's miserable 2023 remains in full swing despite a crew chief change on his No. 14 Stewart-Haas Racing Ford ahead of last weekend's race at Nashville, where he took the checkered flag running 31st and two laps down.
Briscoe — who lost 120 points with a penalty for a counterfeit part on his car at Charlotte — is 31st in the standings and seems to have hit rock bottom.
His only hope of salvaging a decent season is to somehow win one of the final nine regular season races and punch a playoff ticket, although that seems highly improbable at this point.
Not: Tyler Reddick
Times are currently lean for Tyler Reddick, who has cooled off dramatically since an early-season hot streak highlighted by three top-fives that included a win at Circuit of The Americas in Austin, Texas.
The first-year 23XI Racing driver has placed 30th or worse in his last three starts and outside of the top 20 in four of his last five.
Perhaps the fortunes of Reddick — one of the Cup Series' top road-course racers — will finally change this weekend when Cup drivers go street-course racing in downtown Chicago.
Not: Ryan Blaney
Since winning at Charlotte on Memorial Day and following up with a sixth-place finish the next weekend at Gateway, Ryan Blaney has fallen on hard times.
After finishing 31st on the road course at Sonoma, the Team Penske driver wrecked out of Sunday's race at Nashville and was scored with a 36th-place result — his worst of 2023.
Although uninjured, Blaney was shaken up a bit at Nashville when his No. 12 Ford hit a part of the inside retaining wall that wasn't covered with SAFER barrier. Later, while addressing reporters about his accident, the second-generation Cup Series driver took issue with the lack of safety measures in place and even offered to personally pay to have the area he struck be covered in soft-wall technology.