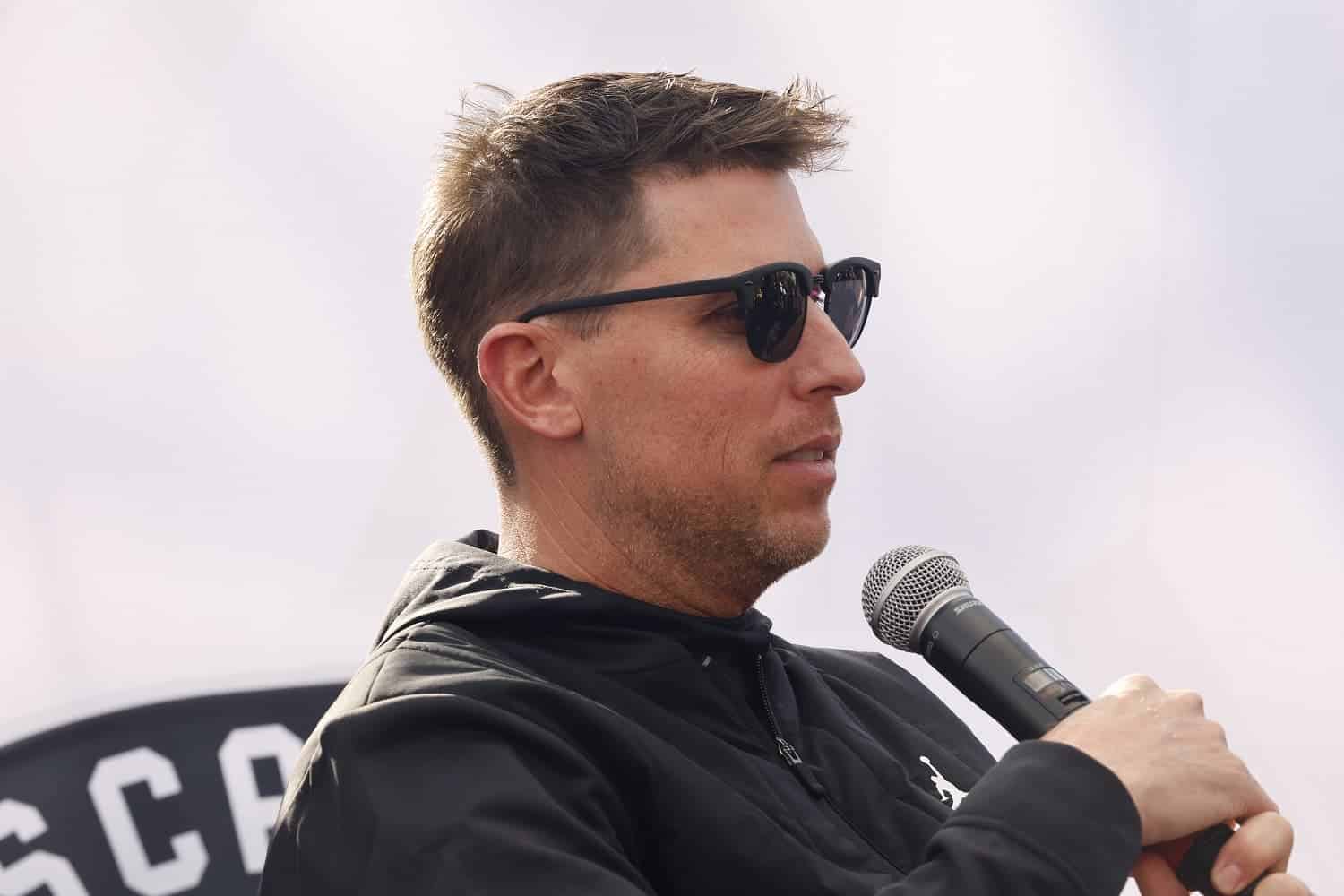 Tyler Reddick Highlights the List of Winners From COTA, but Give Denny Hamlin His Due, Too
Denny Hamlin was willing to wait until 2024 for Tyler Reddick to drive for 23XI Racing. Sunday at COTA demonstrated why.
Tyler Reddick may have performed celebratory burnouts following Sunday's NASCAR Cup Series race, but don't begrudge Denny Hamlin taking a victory lap if he wishes to brag a little on his post-COTA podcast. The co-owner at 23XI Racing deserves some credit for making a great call.
Denny Hamlin made the right move with Tyler Reddick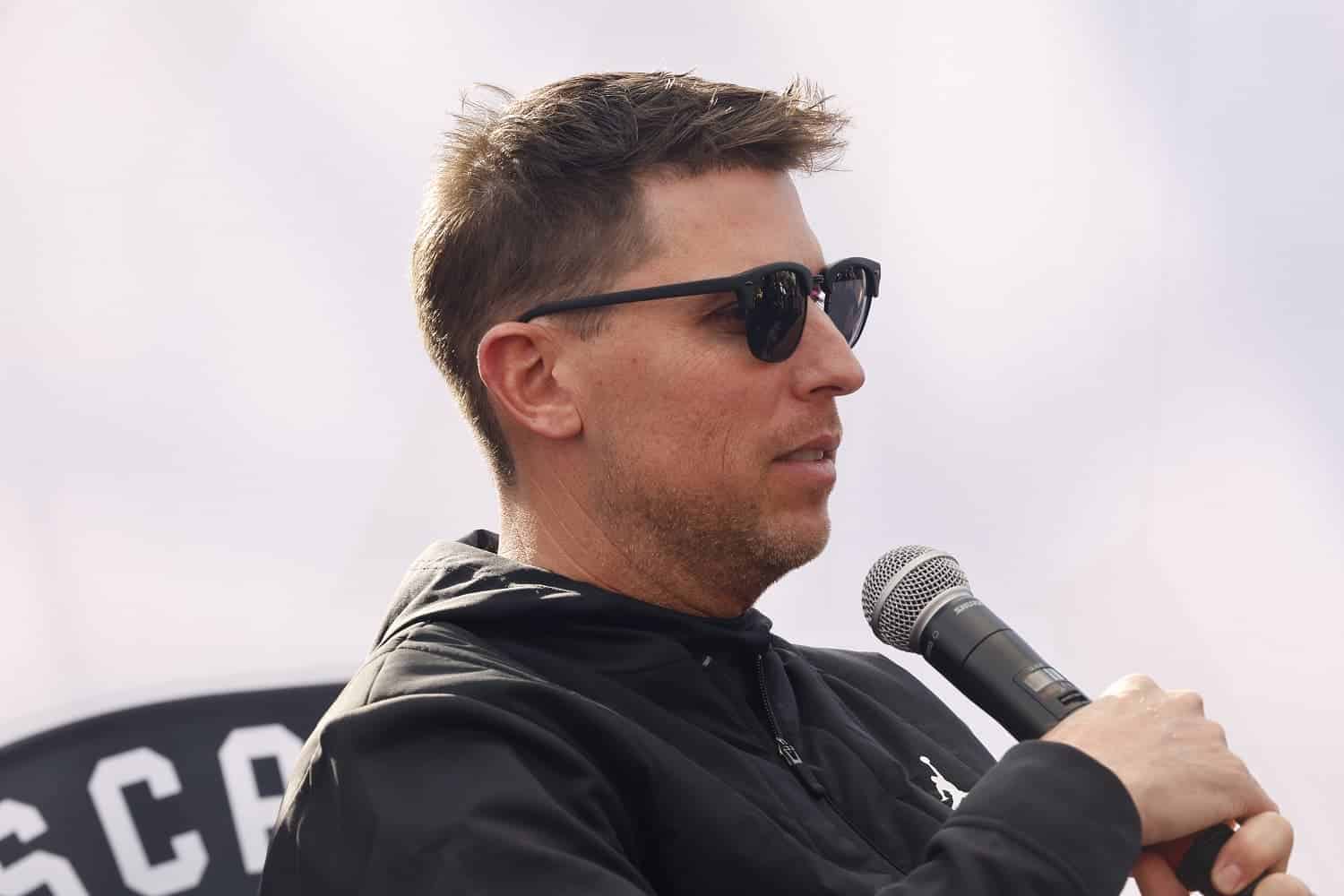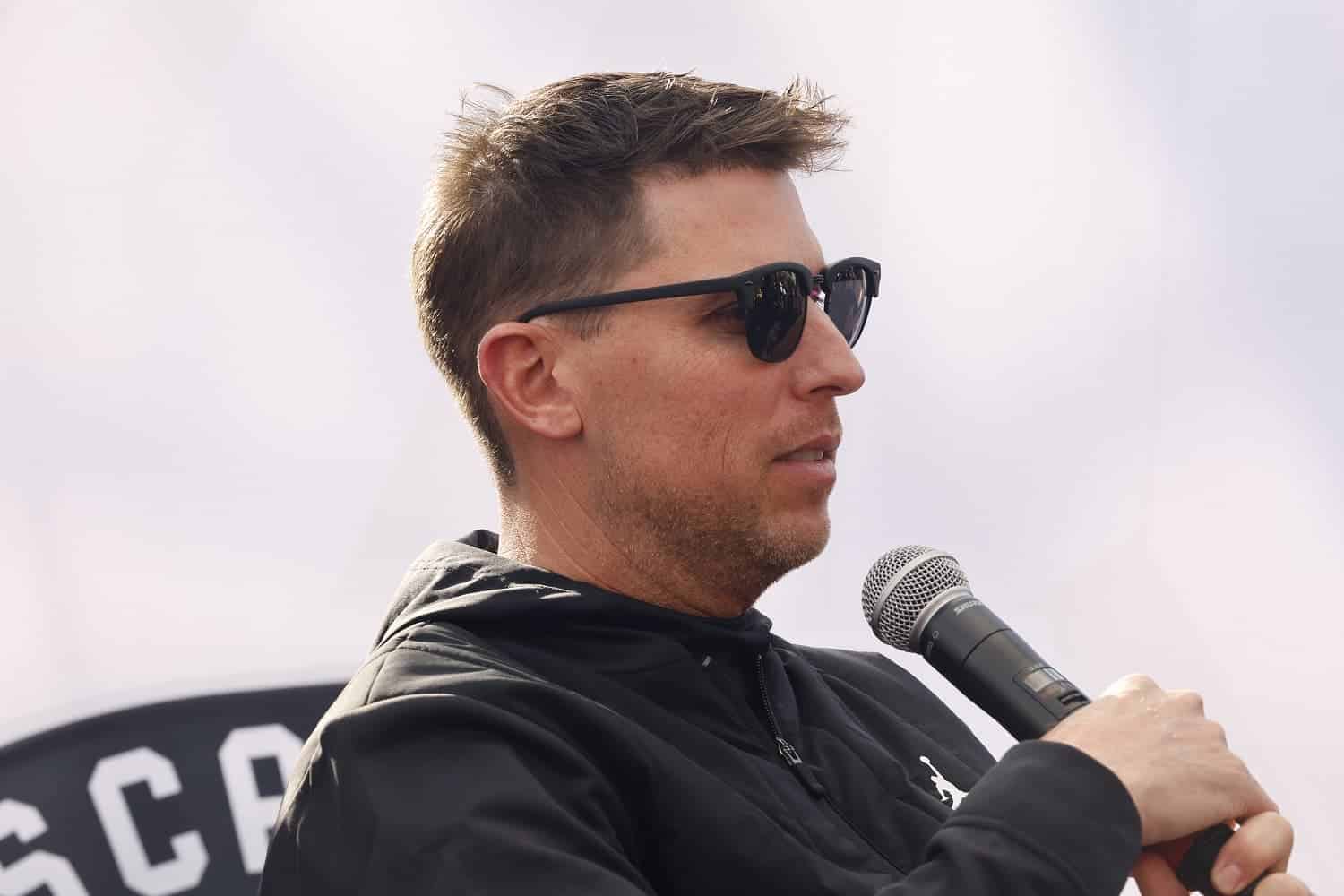 Tyler Reddick was a little more than a week removed from winning at Road America last summer when Denny Hamlin shocked NASCAR by introducing him as the next driver for 23XI Racing.
Reddick still had a year left on his Richard Childress Racing contract, so the plan appeared to be to move him into Kurt Busch's Toyota in 2024 or expand 23XI to a three-car operation at that time. As it worked out, however, 23XI ironed out an agreement with RCR to allow Reddick to come over this season.
Reddick paid the first of what should be many dividends for his new NASCAR team by winning on Sunday at Circuit of the Americas.
Face it, Hamlin looked smart last summer when Reddick won on the Indianapolis road course three weeks after the bombshell announcement. And he looked smart again in early fall when Reddick triumphed at Texas Motor Speedway.
Now, Reddick is winning for the new team. Hamlin doesn't deserve all the credit, but even longtime critics of the driver of the No. 11 Toyota must admit he's looking very smart right about now.
Tyler Reddick and more winners at Circuit of the Americas
Tyler Reddick – When he wrecked midway through Daytona and Fontana, it looked as though the racing gods had an axe to grind with the centerpiece of 2022's big Silly Season move. After 15th place at Las Vegas, Reddick's now finished third at Phoenix, fifth at Atlanta, and first at COTA. Richmond isn't a great track for him, but we can hardly wait to see what Reddick does for his next trick.
Kyle Busch – RCR was willing to let Reddick leave once Richard Childress struck a deal with the two-time Cup Series champion. Busch did everything but get to the lead and win over the final 20 laps, but he was understandably pleased to finish second on Reddick's former ride.
Ricky Stenhouse Jr. – The Daytona 500 champion had never cracked the top 10 in 31 starts on road courses, but he fought through all sorts of adversity, including a cut tire late in the day, to finish seventh in a gritty effort.
Alex Bowman – That's five top-10 results in six starts this season (he was 14th at Atlanta) for a guy so many fans thought wouldn't get rehired at the conclusion of this season.
Sunday's Cup Series losers at COTA
Kyle Larson – I almost feel bad for listing him here because the day could have been much worse than 14th place after getting spun separately by Bubba Wallace and Denny Hamlin on the same lap. The mishaps ultimately required a repair to a toe link with 20 laps to go, but his speeding penalty at the end of Stage 2 was self-inflicted.
Bubba Wallace – This NASCAR season is a disaster with three DNFs and only one finish better than 14th. Going to the garage after just 10 laps and watching your teammate remind the world who 23XI's better driver is has Wallace wondering if he needs to be replaced.
Ty Dillon – He was already compiling one of the worst Cup Series seasons in history when a crash took Dillon out at COTA before he could complete a lap. There are other considerations for Spire Motorsports, but how long can the team stick with someone with five finishes of 30th or worse already?
Got a question or observation about racing? Sportscasting's John Moriello does a mailbag column each Friday. Write to him at [email protected]