Now Might Be a Good Time to Panic Over Tyler Reddick's 2023 Playoff Prospects
The season will get better for Tyler Reddick, but that's chiefly because it can't get worse. Reddick can point to the 15th-place finish in Las Vegas as progress. But pulling into a tie in season points with Travis Pastrana might not be the time to suggest he's turned a corner.
Three weeks into the NASCAR Cup Series season, Reddick is in a deep hole, and he has fewer remaining opportunities than he thinks to claw his way into the playoffs.
Tyler Reddick is 33rd in points through three races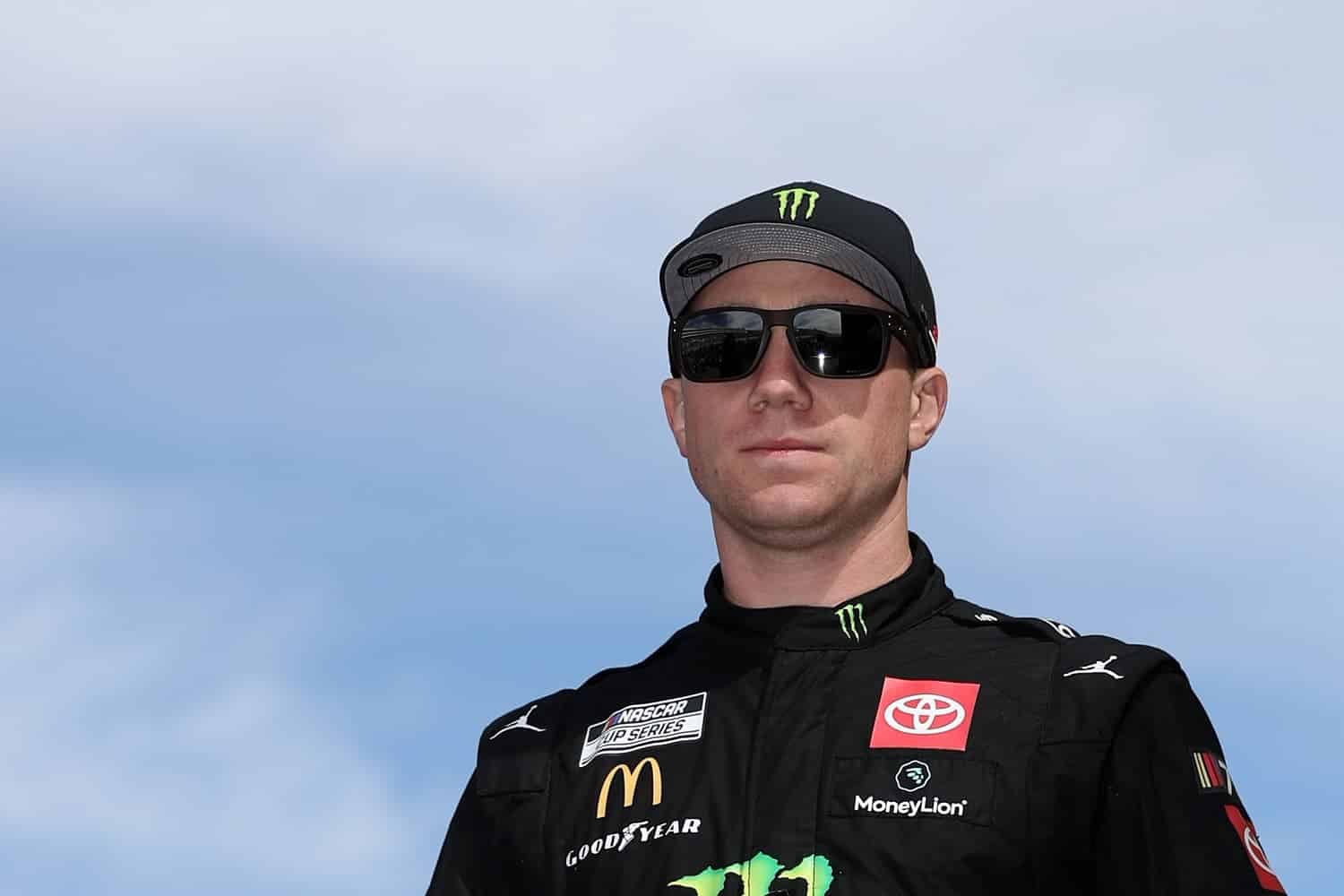 Tyler Reddick can rightfully point to bad luck for amassing just four points through the first two races of the Cup Series season. Kevin Harvick bumped him on Lap 118 of the Daytona 500 while both were running in the top five. Reddick then bumped Ryan Blaney to start an eight-car wreck. The following week at Fontana, he was collateral damage in the chain reaction after Joey Logano didn't get up to speed as quickly as some of the field anticipated in the Lap 87 restart.
It's hard to pin any blame on Reddick, but the two DNFs are why he's 33rd on the points list and tied with Travis Pastrana, whose season started and ended with an impressive performance at Daytona.
The NASCAR regular season is a marathon and not a sprint, so writing off playoff prospects on the basis of points after just three races is a fool's errand. Additionally, a single win somewhere along the line practically guarantees a playoff berth.
That being said, the time is right to panic over how Tyler Reddick's season is playing out. It doesn't help that Kyle Busch has already broken into the win column in Reddick's old ride.
The chief reason to be concerned about Tyler Reddick in 2023
Tyler Reddick rolls into Phoenix 40 points behind the driver holding down 16th place, the presumed cutoff for playoff participants. As luck would have it, that driver is 23XI Racing teammate Bubba Wallace in the No. 23 Toyota. Wallace was the original 23XI driver two seasons ago, and Reddick is the new guy in the No. 45 Toyota that Kurt Busch drove last season.
Forty points? Hardly insurmountable. Reddick can make that up in a single race without even having to win. So, that's not the issue. Rather, the problem Reddick faces is that he has 16 other drivers he'll have to pass to get to 16th place.
More directly to the point, though, Reddick only has 18 races he can count on to pick off drivers ahead of him. Two of his three victories a year ago came on the road courses in Elkhart Lake and Indianapolis. Road America has been replaced by the Chicago street race, so that's one blow for the California native.
The second concern is that Chicago is one of five upcoming road courses on the Cup Series schedule, and the Toyotas were weak last season away from the ovals in the first year of the Next Gen car. Back out Christopher Bell's three top-10 results, and the manufacturer's drivers posted an average finish of 21.6.
The Toyotas did perform well on the Roval in the playoff race, led by Bell's clutch win. Still, no one should put stock into that until we see improvement at COTA and Sonoma this season.
Otherwise, Reddick's greatest strength – his average finish on road courses was 9.5 – has largely been neutralized by leaving Richard Childress Racing and Chevy, the manufacturer that's won all three races in 2023.
Comparisons to Kyle Busch are inevitable
Tyler Reddick will feel the glare of an uncomfortable spotlight this season as long as Kyle Busch is in the win column while he isn't. Busch's victory at Auto Club Speedway in the No. 8 Chevy reminded NASCAR fans of the offseason trade made by Richard Childress. With Busch in the fold, he allowed Reddick to leave for 23XI Racing a year early.
At the time, it looked like a net negative for Richard Childress Racing. Reddick was coming off a season in which he posted the first three wins of his career and was still bound by a contract undoubtedly favorable to the team for 2023. By signing Busch, RCR was committing to a larger salary for a driver whose only win in his last 53 outings was on dirt at Bristol.
Busch got wrecked in overtime while in the thick of the Daytona 500 battle, won at Fontana, and heads to Phoenix after running 14th on his home track in Las Vegas. Reddick couldn't practice or qualify last weekend because 23XI needed to swap out his engine. During a race in which he generally ran well, Reddick hurt himself in the pits.
Things have a way of evening out over the course of a long season, but the inevitable comparisons with Busch and RCR could start to feel like a crushing weight for Reddick if his luck doesn't change soon.
Got a question or observation about racing? Sportscasting's John Moriello does a mailbag column each Friday. Write to him at [email protected]