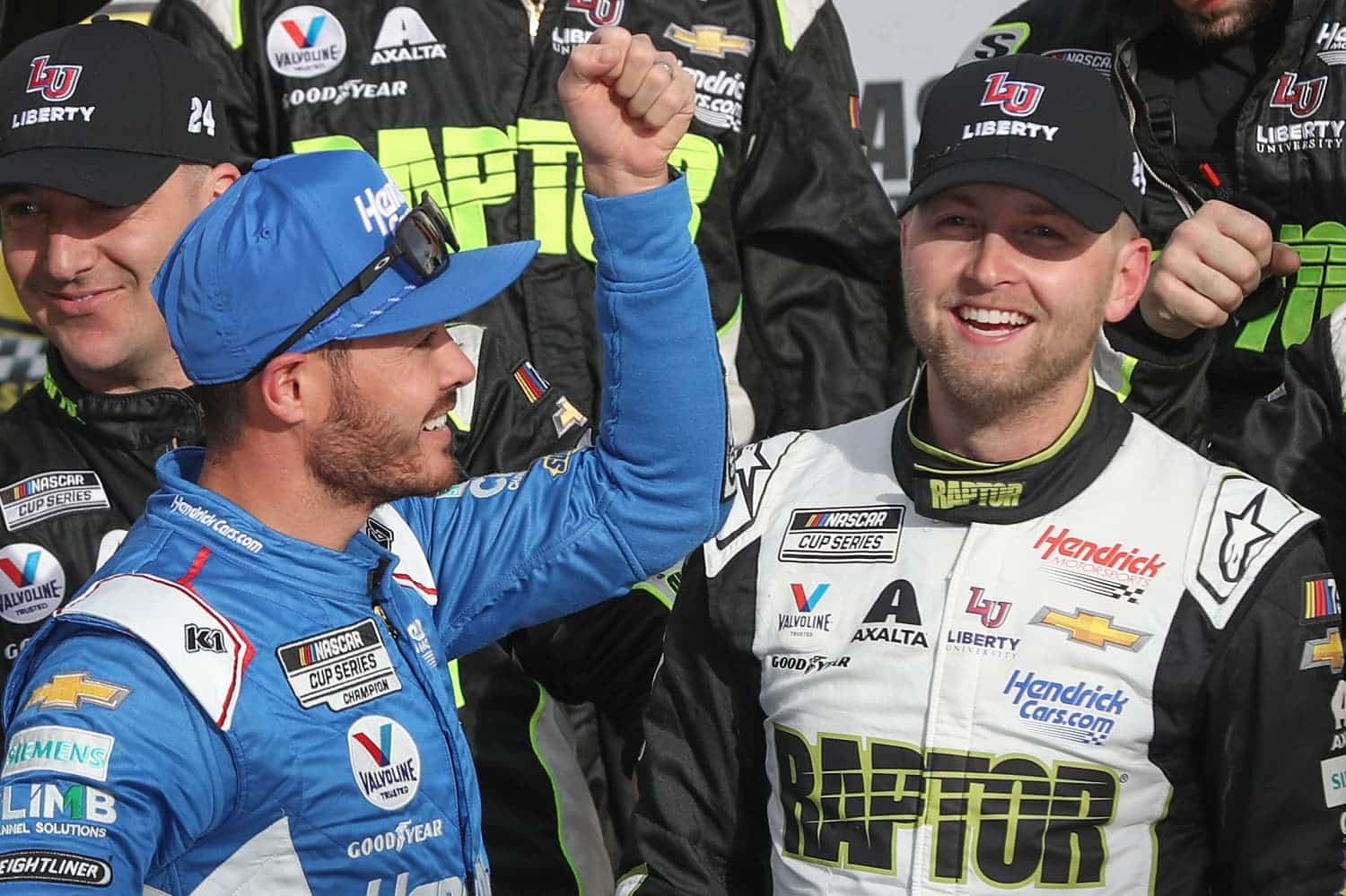 Picking Winners and Losers From William Byron's Victory at Las Vegas Is as Easy as 1-2-3
William Byron led a Hendrick Motorsports sweep of the top three spots in Las Vegas while Chase Elliott recovered from surgery.
Though the weekend couldn't have started any worse for Hendrick Motorsports, William Byron, Kyle Larson, and Alex Bowman certainly salvaged the trip to Las Vegas. What they pulled off in the third NASCAR Cup Series race of the season won't be easily replicated in future races, but it's a nice start to making up for the absence of Chase Elliott.
We're likely to hear more about Elliott's status in the coming days, but HMS is now on the way to qualifying the rest of its drivers for the playoffs as the Cup Series moves on to Phoenix Raceway, also the site of the Championship 4 at the end of the season.
William Byron was the big winner, putting in a dominating day of work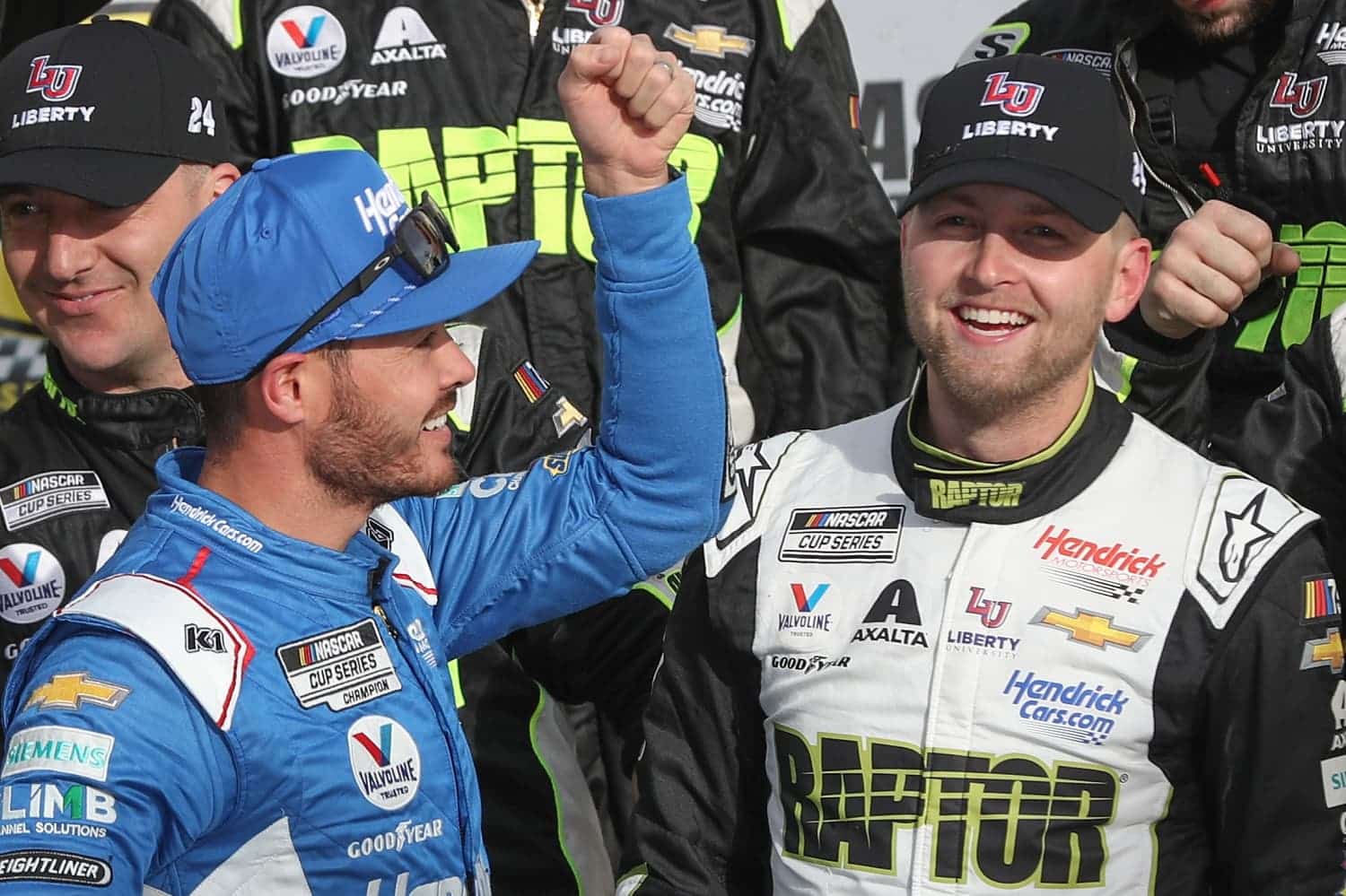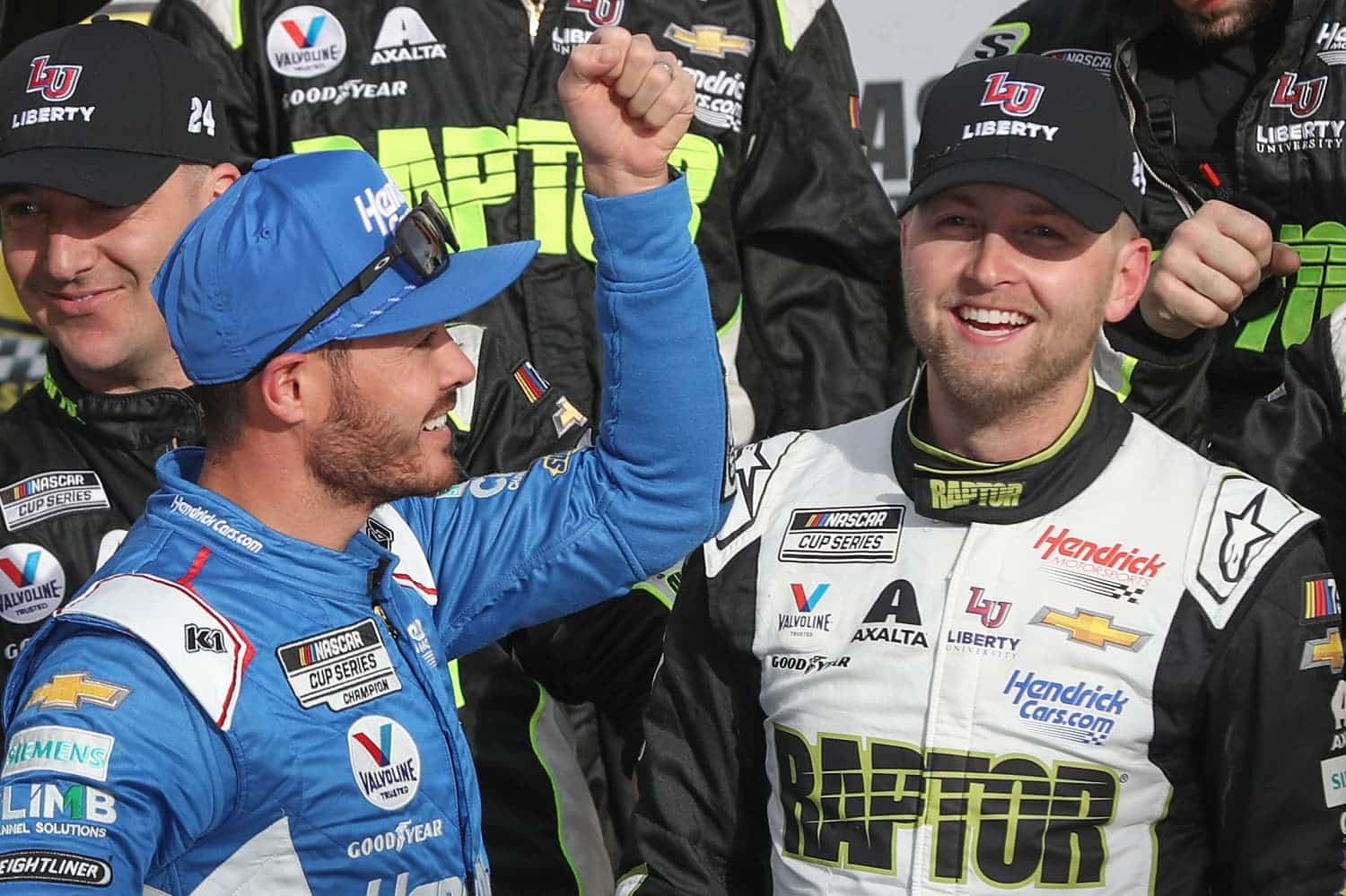 William Byron broke to the lead on the first lap of overtime and led teammates Kyle Larson and Alex Bowman to a 1-2-3 sweep in the Cup Series race. It was only fitting for Byron, who led 176 of the 271 laps.
Larson was on a 38-lap run as the leader when Aric Almirola brought out a caution by spinning into the outside wall. All the leaders except Martin Truex Jr. pitted for right-side tires, but the No. 19 Toyota's gamble failed in the green-white-checkered finish as the Hendrick Motorsports trio blew past him.
Byron exited pit lane a fraction of a second ahead of Larson, paving the way to his fifth career victory and putting an end to a frustrating stretch in his career. After winning at Atlanta and Martinsville in the first eight races last season, he posted just one more top-five finish.
Byron started this season by placing 34th at Daytona and 25th at Fontana. Now, he's virtually locked into a playoff berth – with a pair of bonus points for Sunday's two stage victories to boot.
More winners from the Cup Series race in Las Vegas
Corey LaJoie – A 20th-place finish may not seem like much, but LaJoie has now finished in the top 20 in four straight races, matching his personal best.
Chevrolet – Ricky Stenhouse Jr. Kyle Busch. William Byron. Three races and three victories to open the 2023 season. The last manufacturer to do that was Chevy in 2010.
Trackhouse Racing – We're three races into the season, and Ross Chastain and Daniel Suarez have finished in the top 12 each time.
The Law of Averages – Stuff has a way of evening out over time, occasionally in as little as a week. Top-five finishers William Byron, Kyle Larson, Bubba Wallace, and Christopher Bell all finished 25th or worse the previous week at Fontana.
Losers
Stewart-Haas Racing – It's getting late early for Ryan Preece (23rd in Las Vegas) and Chase Briscoe (28th). Their combined average finish thus far has been 29.2. Aric Almirola is only marginally better, sitting 21st in points through three weeks.
Noah Gragson – Thirtieth place wasn't the triumphant return in his first Las Vegas appearance as a full-time Cup Series driver. Gragson incurred a pit row speeding penalty in the opening stage and got nabbed again while performing his pass-through. He was caught again with 40 laps to go in the race.
Tyler Reddick – He got himself boxed in by pulling in on a tough angle behind AJ Allmendinger in the opening stage, then boxed Kyle Busch in during a stop in the second stage. Angle parking is OK in front of suburban strip malls, but not speedway pit rows.
Joey Logano – He started from the pole and finished in the garage, courtesy of being shoved into the outer wall by Brad Keselowski two-thirds of the way through the day. Logano hadn't finished last in a race since an opening-lap wreck at Watkins Glen in 2018.
Got a question or observation about racing? Sportscasting's John Moriello does a mailbag column each Friday. Write to him at [email protected].