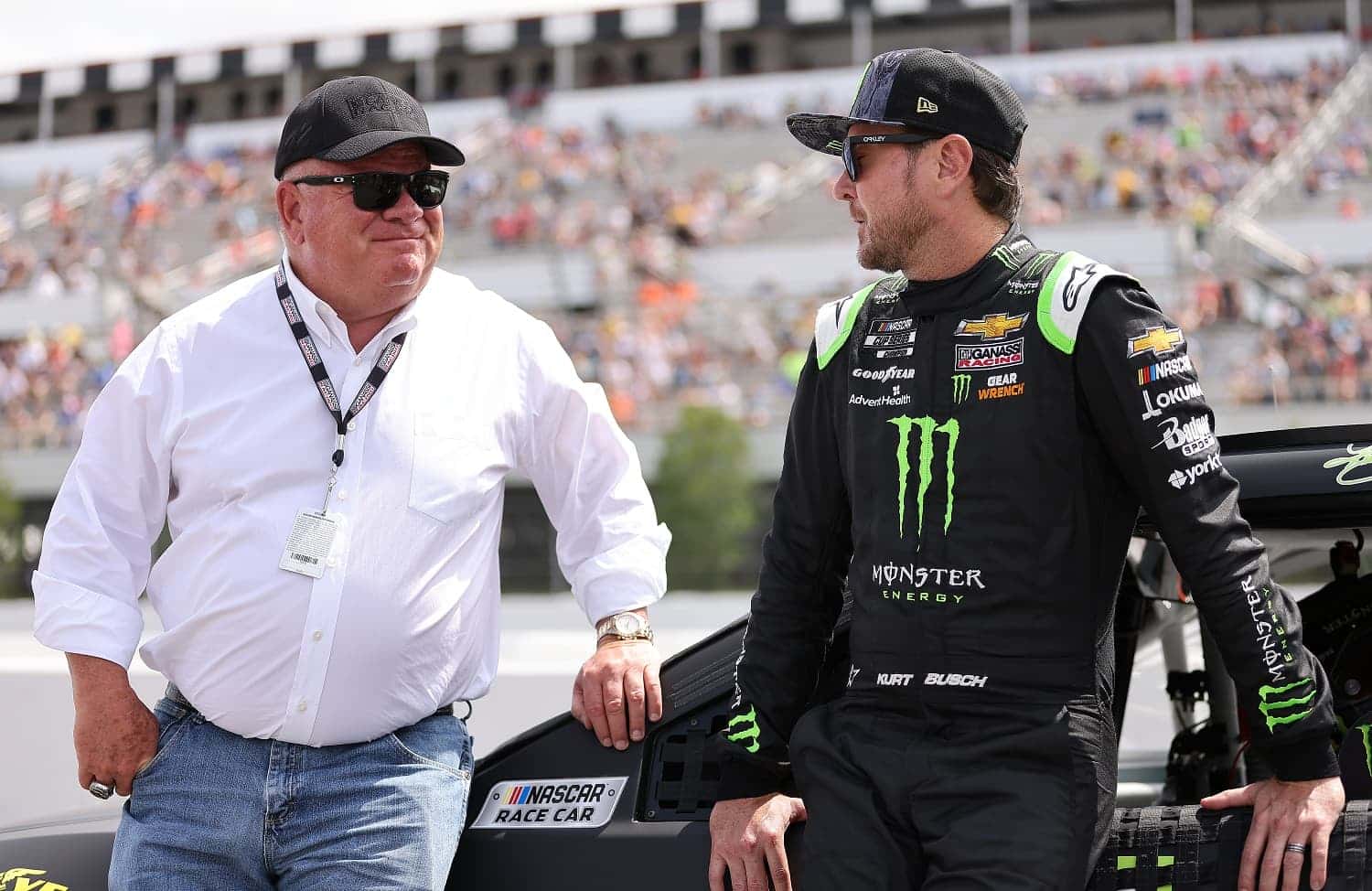 Chip Ganassi Left NASCAR 18 Months Ago and Is Still Losing Money in the Sport
Chip Ganassi left NASCAR after the 2021 season but faces the prospect of losing another $1.375 million on the sport next month.
An old joke says the best way to make a small fortune in the restaurant business is to start with a large fortune. Chip Ganassi continues to endure the NASCAR version of that a year and a half after leaving the sport.
Cup Series owners are currently engaged in negotiations with NASCAR to claim a larger share of the sport's television revenue, and the demise of Chip Ganassi Racing is Exhibit 1 as to why that's so crucial to their continued existence.
Chip Ganassi Racing's second wind in the Cup Series didn't last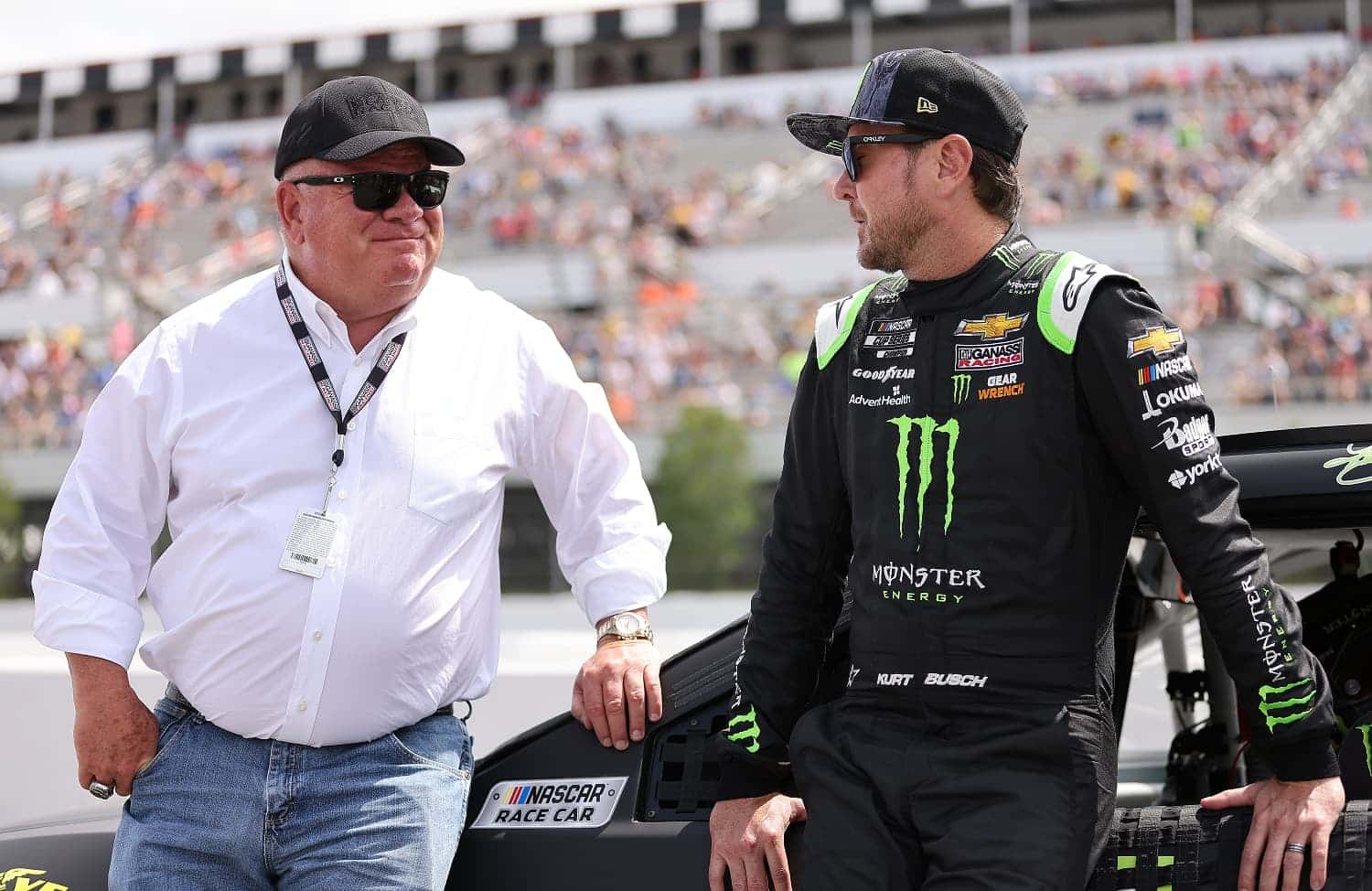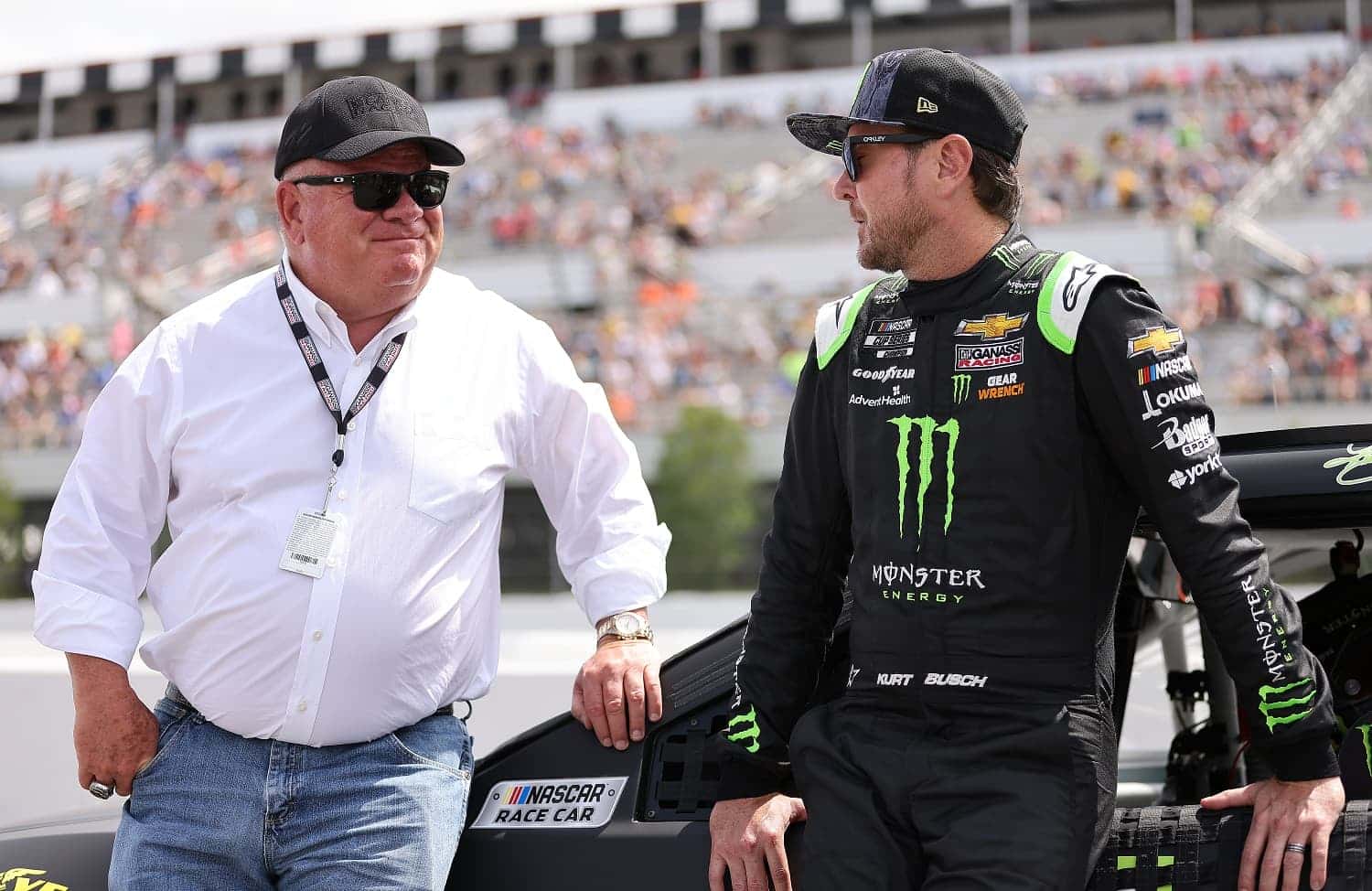 Chip Ganassi did not earn his induction into the Motorsports Hall of Fame of America by being a one-trick pony. Ganassi has operated teams in a variety of racing series over more than three decades, and his drivers have won at the Daytona 500, Indianapolis 500, Rolex 24 at Daytona, and 24 Hours of Le Mans.
The last six seasons of his first stab at the NASCAR Cup Series ended in 2008 with just one victory to show for it, and the subsequent joint venture (in name only since Teresa Earnhardt wasn't actively involved) with DEI accomplished little.
Ganassi dropped the Earnhardt name in 2014, and the CGR team soon gained a footing as Kyle Larson and Jamie McMurray finished consistently in the top 10. McMurray gave way to Kurt Busch in 2019, and Larson's firing following a NASCAR suspension in 2020 led to the hiring of Ross Chastain. In short, there should have been enough momentum to survive the departure of Larson and the arrival of COVID-19.
The insurmountable obstacle that sent CGR packing turned out to be DC Solar.
Chip Ganassi Racing folded in November 2021
Sponsorship money is everything to NASCAR organizations. The pool of TV money from Fox and NBC that NASCAR and its teams share is only about $800 million a year, a pittance compared to NFL, NBA, and MLB money. So, every outfit from Hendrick Motorsports down to the single-car Wood Brothers shop depends on sponsors to make up the difference.
When Kyle Larson won four races in 2017 and DC Solar agreed to sponsor half the No. 42 Chevy's 2018 season, Chip Ganassi Racing looked to be in great shape. DC Solar's commitment to CGR's Cup and Xfinity Series operations from 2016-18 reportedly totaled $20.5 million.
DC Solar was founded in 2008, and the solar power supplier company attracted backing from Warren Buffet's Berkshire Hathaway. Its operations turned out to be mostly a mirage; the FBI raided its headquarters and the homes of top officers in December 2018 and built a criminal case proving it was all a Ponzi-like scheme.
In December 2021, a federal judge sentenced Jeffrey Carpoff to 30 years in prison. Seven months later, the judge sentenced Carpoff's wife, Paulette, to 11 years. By then, bankruptcy proceedings were in full gear as authorities tracked hundreds of millions of dollars of questionable bookkeeping entries and missing money.
Suddenly, one of Chip Ganassi Racing's most lucrative sponsorship deals was dead.
The former NASCAR team owner may have to return $1.375 million
After evaluating the DC Solar mess and other aspects of the business, Cup Series team owner Chip Ganassi decided to fold his NASCAR operations. On June 30, 2021, he sold the team's assets to Trackhouse Racing owners Justin Marks and Pitbull.
However, that wasn't the end of his DC Solar nightmare. Appearing on the Dale Jr. Download podcast on March 29, Ganassi said proceedings remain ongoing. This weekend, Bob Pockrass of Fox Sports reported there is a hearing scheduled for next month in which it's likely Ganassi will be ordered to return $1.375 million that DC Solar paid CGR shortly before the bankruptcy filing.
There are no allegations of wrongdoing by Chip Ganassi Racing. Rather, it's typical for authorities to try to claw back money spent shortly before a bankruptcy filing on the presumption that company officials likely knew the financial situation was dire.
Got a question or observation about racing? Sportscasting's John Moriello does a mailbag column each Friday. Write to him at [email protected]