Chris Paul Career Earnings: Only 2 Players in NBA History Have Made More Money Than CP3
Chris Paul has earned more than $330 million in salary alone.
Whenever he eventually calls it a career, Chris Paul will immediately go down as one of the greatest point guards to ever live. The future Hall of Famer ranks third in NBA history in total assists, fourth in total steals, and 30th in career free-throw percentage. He's also one of just two players all-time to rack up 20,000 points and 10,000 assists. The other is his good friend, LeBron James.
Paul is also behind his longtime pal on another all-time list, as his massive career earnings rank third in NBA history behind only James and Kevin Garnett.
Chris Paul has racked up a whopping $330 million in the NBA
Paul has enjoyed a lengthy and successful career in the NBA that has included a Rookie of the Year trophy, 12 All-Star appearances, 11 All-NBA nods, and an All-Star Game MVP. He's led the league in assists five different times and steals six times.
CP3's prolonged success also carries over to his bank account, as he's earned more than $330 million in salary alone since entering the league in 2005.
The money started piling up in 2013 when Paul signed a five-year, $107.3 million contract with the Los Angeles Clippers. Once that deal ran out, the point guard signed a massive four-year, $159.7 million contract with the Houston Rockets. Most recently, the Phoenix Suns gave him a four-year, $120 million contract that will run out in 2025.
By that time, Paul will have earned more than $415 million in the NBA. Could he possibly reach the $500 million mark by playing into his 40s?
LeBron James and Kevin Garnett are the only NBA players with more on-court earnings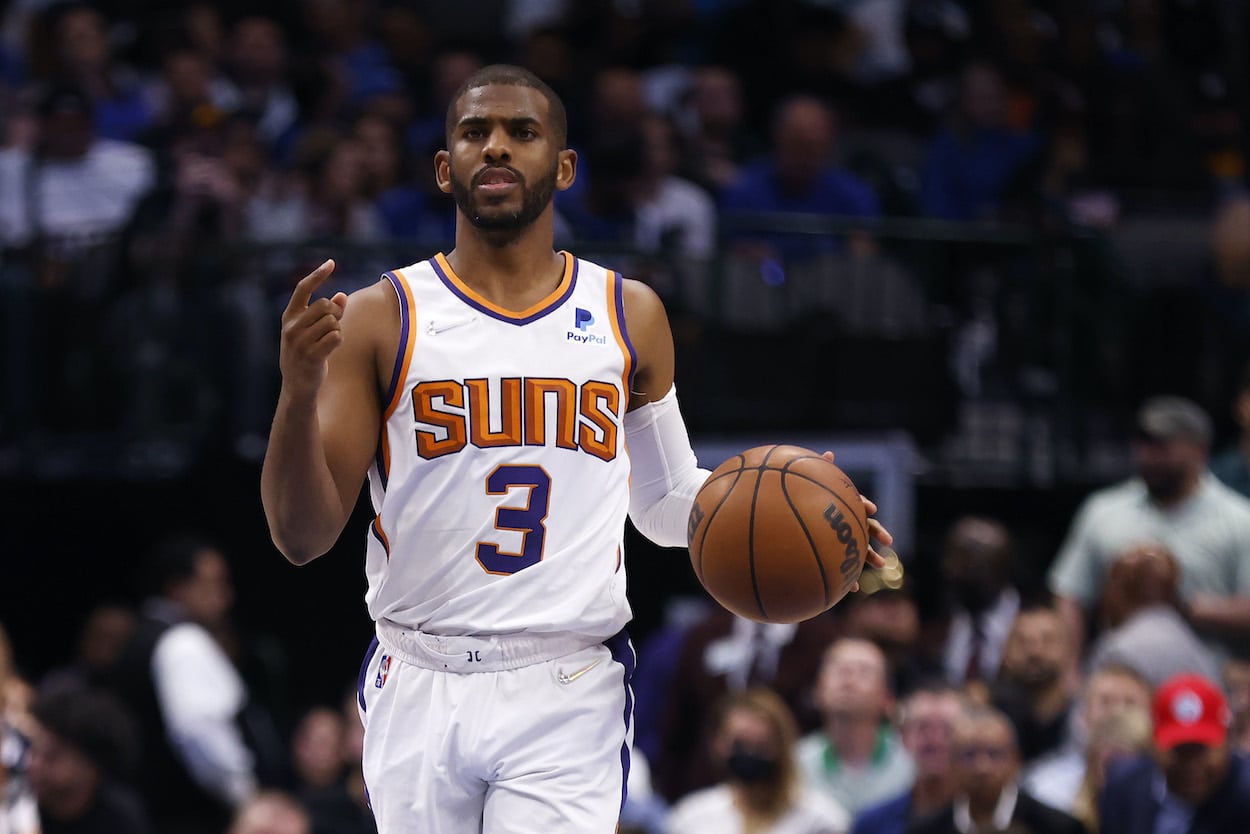 Paul has earned more money in the NBA than he could spend in two lifetimes, but he doesn't top the list of the richest basketball players of all time. Unsurprisingly, LeBron holds the title of the highest-paid player in NBA history at $387.3 million and counting. Garnett is right behind him at $334.3 million, but Paul will pass him on the list next season.
Here's how the rest of the top 10 shakes out:
LeBron James: $387,384,119
Kevin Garnett: $334,304,240
Chris Paul: $330,709,419
Kobe Bryant: $323,312,307
Kevin Durant: $306,172,746
Russell Westbrook: $288,581,670
Shaquille O'Neal: $286,344,668
James Harden: $268,660,574
Carmelo Anthony: $262,523,093
Blake Griffin: $255,764,829
All contract figures courtesy of Spotrac.
Like Sportscasting on Facebook. Follow us on Twitter @sportscasting19.