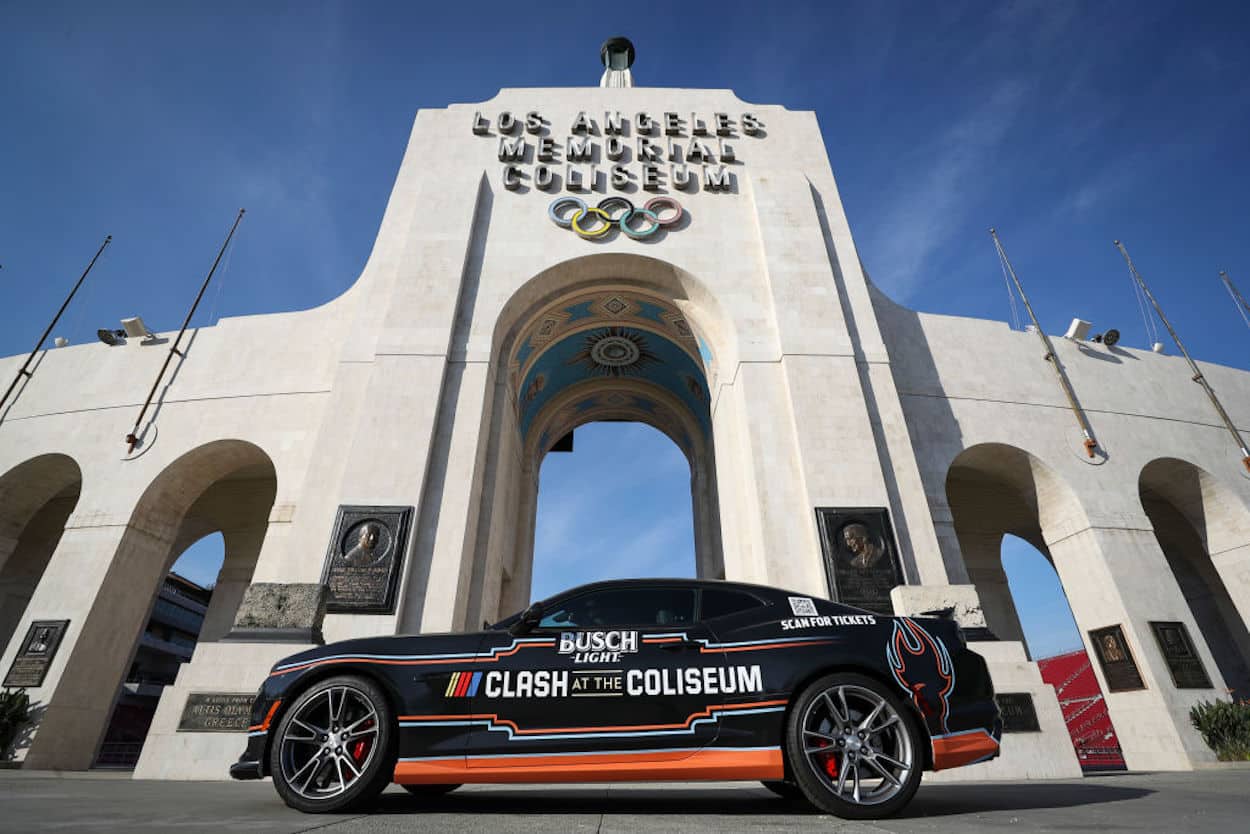 The Clash at The Coliseum Is No Good for Anyone, Least of all NASCAR's Weekend Warriors
This year, NASCAR racing will come to Hollywood during The Clash at The Coliseum. That plan, however, could be more trouble than it's worth.
Remember not all that many years ago when NASCAR's traveling circus rolled into Daytona International Speedway in early February for 10 days of what was known as "Speedweeks"?
Yeah, those were good times. And simpler times.
Now, Cup Series drivers and teams don't hit the track at Daytona — you know, the place they call The World Center of Racing — until four days before the Daytona 500.
Instead of spending more than a week at Daytona — where on-track activities used to commence with practice for a popular exhibition race known as the Busch Clash or the Bud Shootout — drivers and teams will be heading to Los Angeles for a replacement exhibition race formally known as the Busch Light Clash at The Coliseum.
There are a few problems with this plan, which we'll investigate next.
The facts suggest that LA isn't ripe for NASCAR
OK, OK. I get it: NASCAR is all about taking the sport — and especially its top series — to big markets, and they frankly don't get any bigger than Los Angeles. 
While that's all fine and dandy, it's important to keep in mind that nary three weeks after the checkered flag waves at Los Angeles Memorial Coliseum, NASCAR's premier division will be back in the area for a weekend of racing at 2-mile Auto Club Speedway located in Fontana and just over an hour from the heart of LA.
With the exception of 2021, ACS has hosted a Cup Series race every year since 1997, and from 2004-2010, the track even played host to two annual Cup Series weekends. There's a reason ACS scaled back to just one race beginning in 2011, however. Want to know what it is?
It's because races at the track were so poorly attended that NASCAR decided to move one of its Cup Series race weekends elsewhere. 
But now we're to believe that the folks in and around Los Angeles are starved for NASCAR? Please. Nothing could be further from the truth.
Not only has the LA area had more than its fill of NASCAR over the last 25 years, but it has yet to step up and completely embrace the sport. And based on all the empty seats at last year's inaugural Busch Light Clash at The Coliseum, it's clear that nothing's changed — and that a race on a temporary short track that operates most of the year as a football stadium can't fix it, as much as NASCAR might pretend that it has or can.
The LA Coliseum isn't Daytona, and it never will be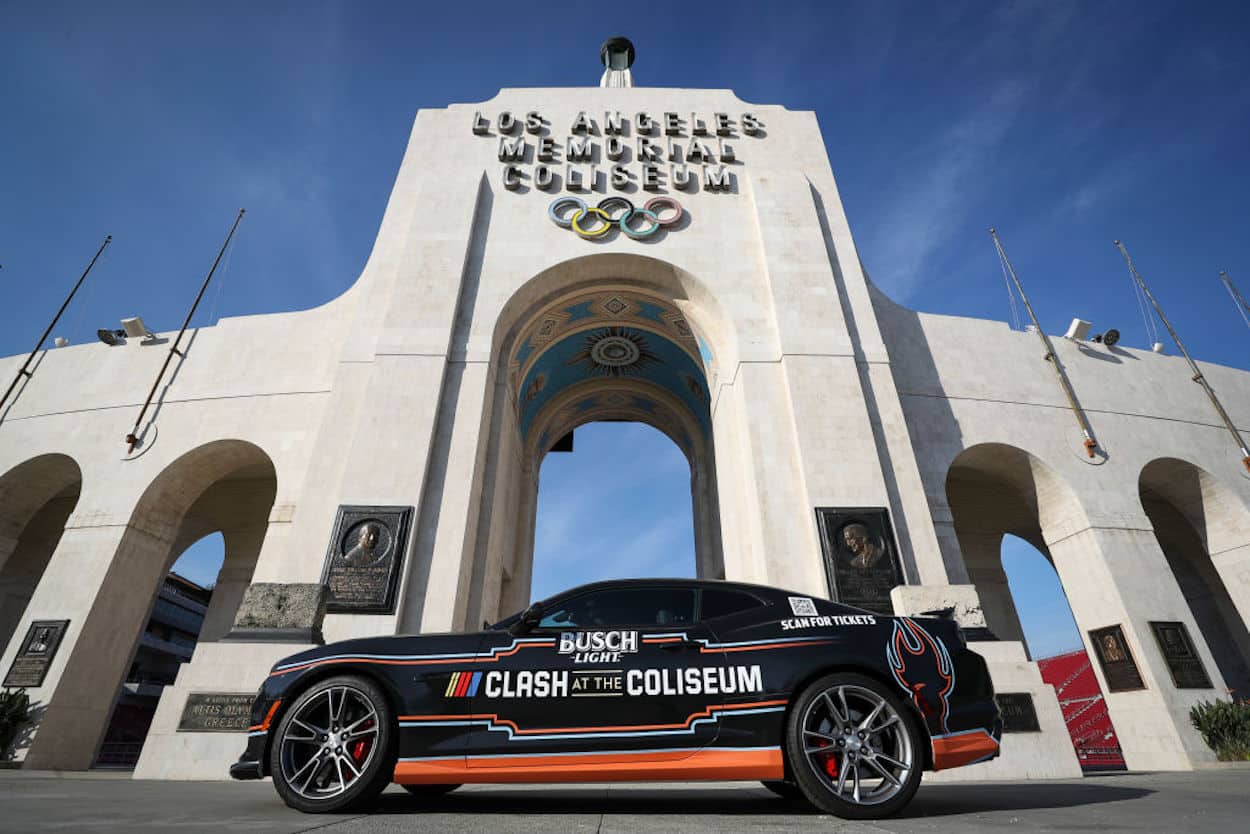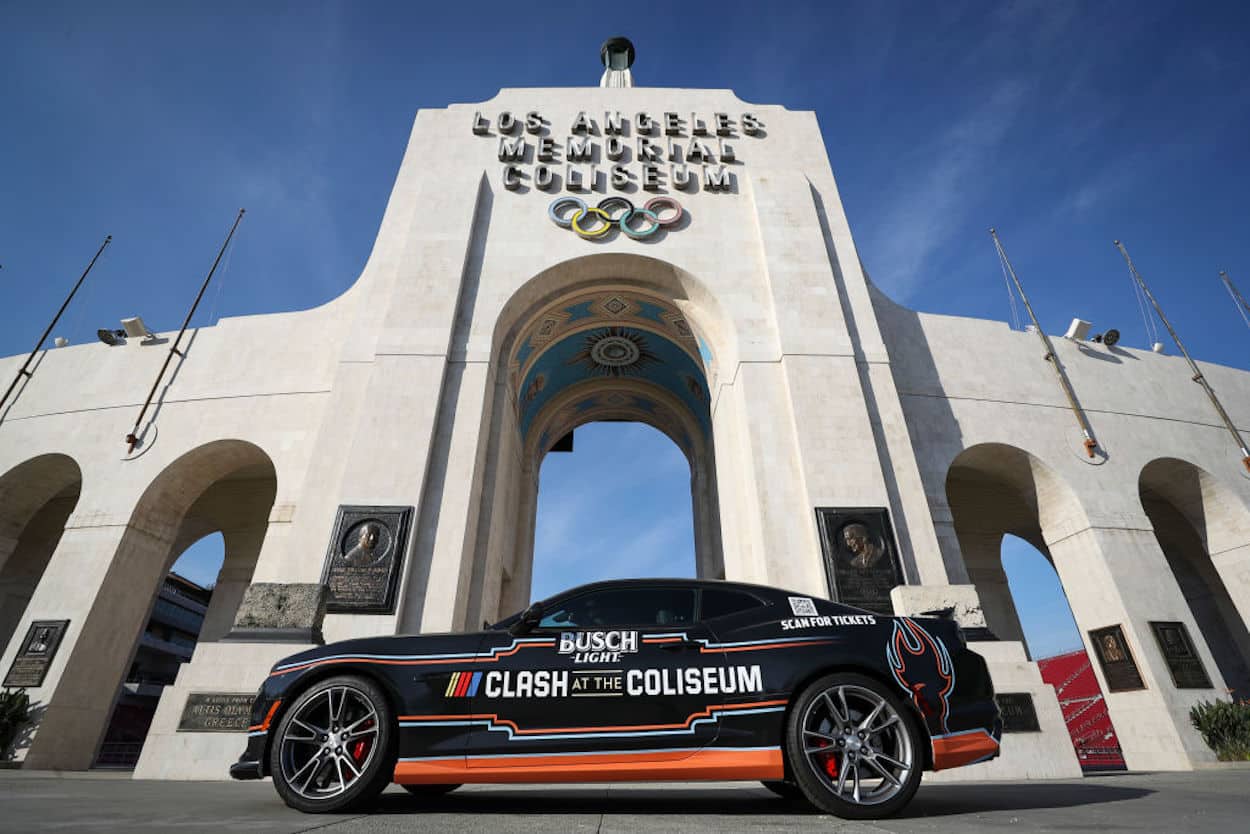 From 1979-2020, NASCAR's annual preseason exhibition was a mainstay of Daytona International Speedway, the iconic 2.5-mile superspeedway built in 1959 by the late NASCAR founder William H.G. "Big Bill" France.
That changed in 2021, however, when NASCAR and Daytona International Speedway officials decided to experiment with running the race on Daytona's infield road course. While this was a break from the way Speedweeks had begun, at least the event was still contested on the same property.
Then came last year when NASCAR decided not only to move the event to a track that wasn't Daytona's high-banked superspeedway but to another coast and a facility that's hosted 100 years of "stick-and-ball" sports but very little racing. 
So much for starting the season at a place steeped in NASCAR tradition. Instead, the engines are firing — for the first time in three months — at a facility far better known for touchdowns than checkered flags.
Here's the bottom line: Even if you love having the Clash run at the LA Coliseum for the novelty aspect, as it were, this aging stadium that's covered most the year in green turf simply isn't Daytona's sacred soil. And for NASCAR purists or anyone who gives a rip about the sport's most cherished traditions, it never will be.
'The Clash' being on another coast makes a long season even longer
Now for the really heavy stuff. Hands down, the worst part of running the Busch Clash in Los Angeles is the race's timing and location.

Let's start with location. Los Angeles Memorial Coliseum is approximately 2,500 miles northwest of Daytona Beach, Florida. That means the hauler drivers — the folks tasked with safely transporting 3,200-pound stock cars from sea to shining sea — will need to leave their team's Charlotte area shop a few days before the Clash gets underway. And then, when the race is over, they'll have to drive all the way back.
Never mind that everyone is heading back out West for three consecutive weekends of racing after leaving Daytona. And never mind the amount of time, money, and resources that all of this requires. Heck, if NASCAR is so desperate for a 150-lap exhibition race on a makeshift race track, why not just start the season out West and have the Daytona 500 fall in line once the so-called "West Coast Swing" is completed? I jest, of course, but you get the idea (I hope).
Staging a non-points-paying exhibition on the West Coast, only to make the long trek to South Central Florida 10 days later and then return to the West Coast the weekend after that, is nothing less than a logistical nightmare.
Worst of all, though, is that having a race on February 5 — a full two weeks before the Daytona 500 — makes the already short off-season even shorter. Then, after a weekend between the Clash and the 500 for everyone to collect themselves, it's 37 races in 38 weekends, with the only timeout coming in June on Father's Day.
That's a brutal schedule for just about anybody who's one of NASCAR's weekend warriors, regardless of how much they love the sport or how much money they make participating in it. And it's especially rough when you throw in a not-so-well-thought-out exhibition race on another coast before the real season even begins.