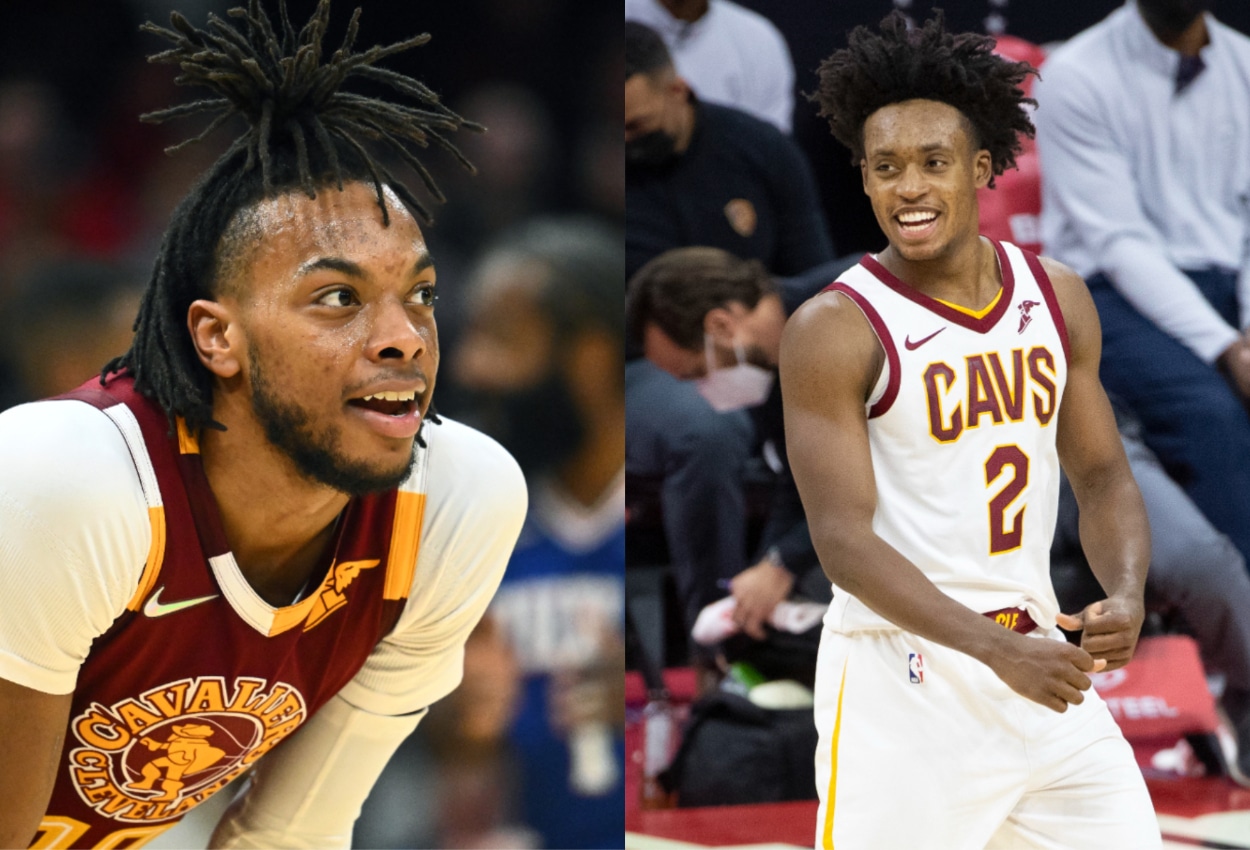 Cleveland Cavaliers: Darius Garland Reveals Wishes for Collin Sexton's Future
Darius Garland and the Cleveland Cavaliers had a great season with Collin Sexton on the sideline this year. So, how does Garland feel about Sexton's future with the team?
Collin Sexton led the Cleveland Cavaliers in scoring for two straight years in 2020 and 2021. He was one of the Cavs' lone bright spots following LeBron James' second departure in the summer of 2018, the same offseason Cleveland drafted the young guard.
However, with a knee injury limiting Sexton to only 11 games in 2021-22, Darius Garland became the team's true superstar. Garland earned All-Star honors and helped lead the Cavaliers to their first winning season without LeBron since 1997-98. So, since Garland blossomed into one of the NBA's top point guards with Sexton sidelined, how does he feel about his teammate's future with the franchise?
Garland recently revealed what he wants the Cavs to do this offseason.
Darius Garland revealed his wishes for Collin Sexton's future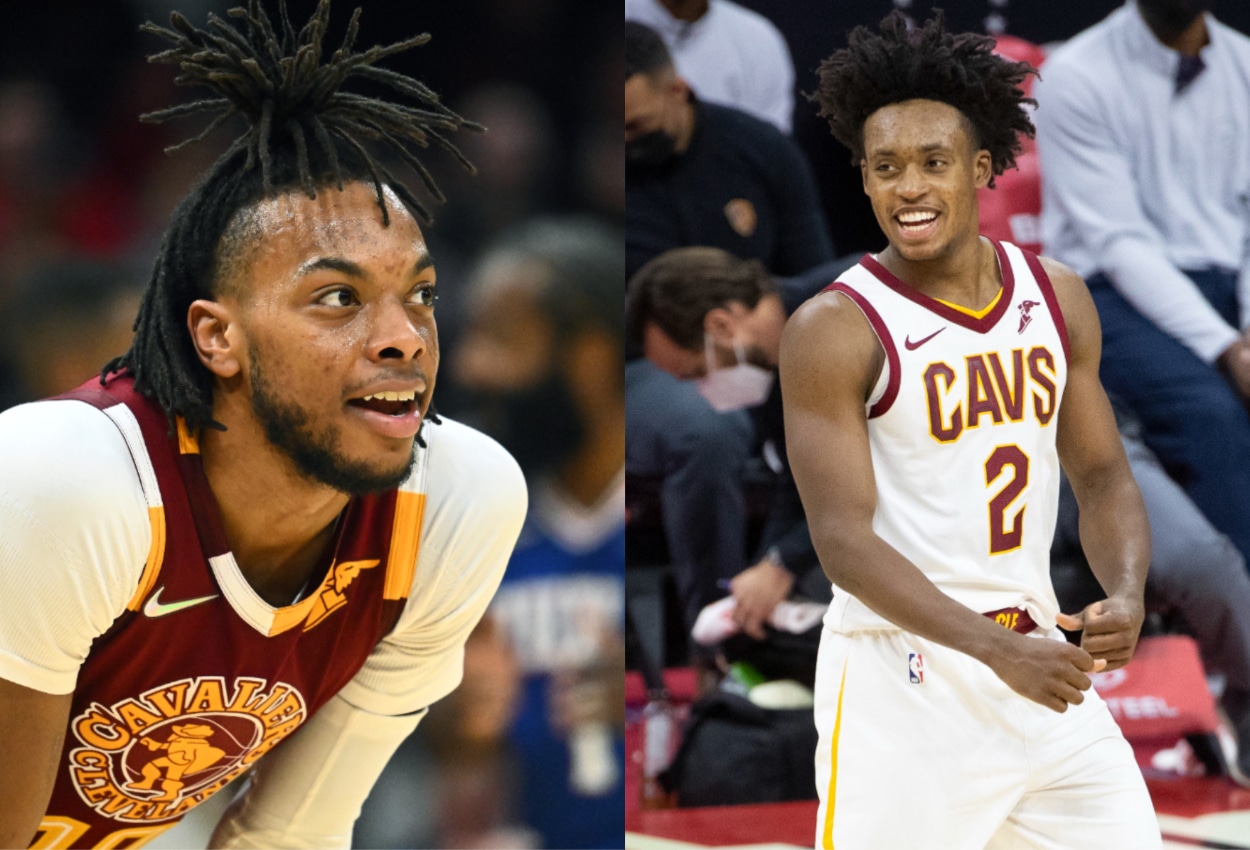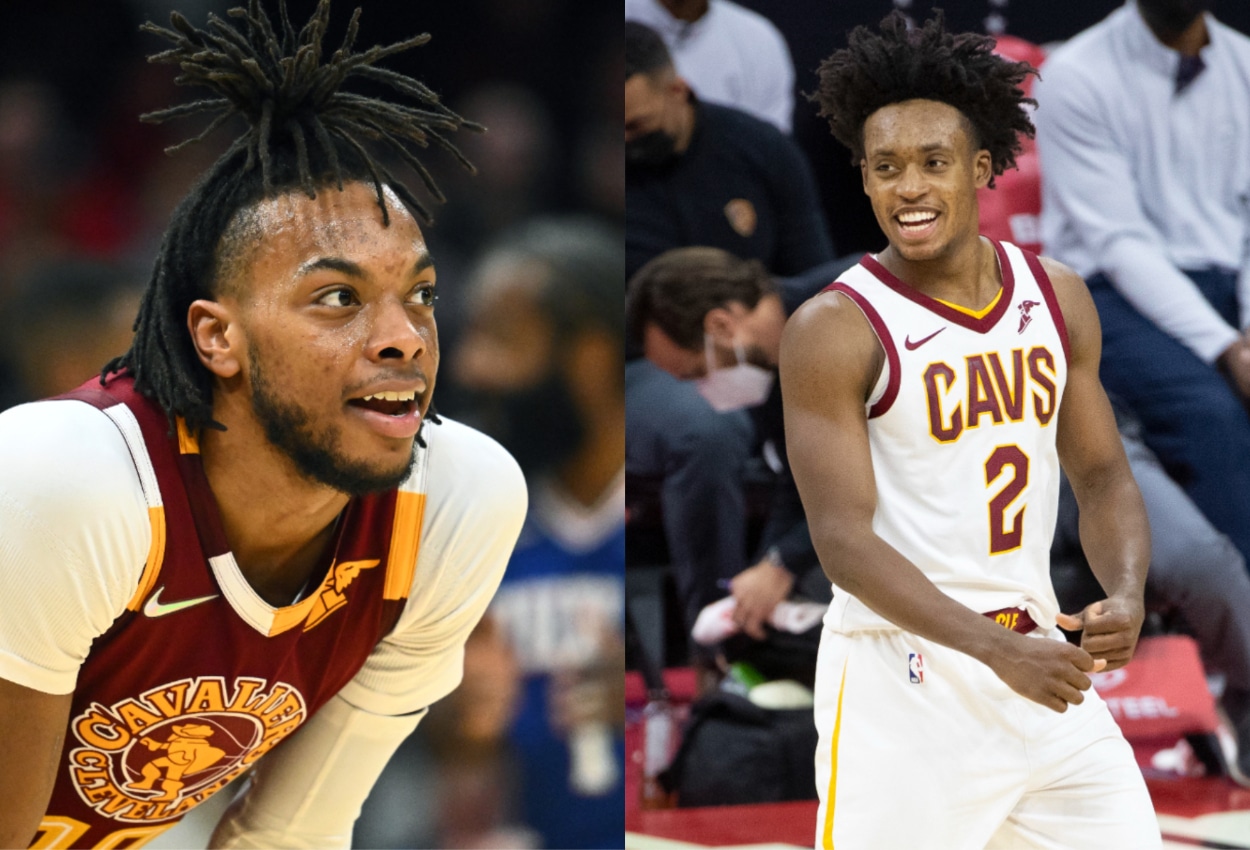 Darius Garland and Collin Sexton have been teammates for three seasons. The Cavs selected Sexton eighth overall in 2018 and Garland fifth in 2019.
The latter averaged just 12.3 points and 3.9 assists in his rookie season, while Sexton scored 20.8 that same year. Garland then recorded 17.4 points, and 6.1 assists per game in 2020-21, and Sexton averaged a career-high 24.3 points and 4.4 assists. Cleveland had losing records each of those two seasons.
But in their third year together, Sexton suffered his knee injury. Garland, on the other hand, averaged 21.7 points and 8.6 assists and led the Cavs to a 44-38 record.
Did the team win because of Sexton's absence? That's hard to say. However, it did have Jarrett Allen, who earned his first All-Star selection this year, and star rookie Evan Mobley. There were simply a lot of factors that went into the Cavaliers' success.
And it appears Garland believes they will just be more dangerous with a healthy Sexton on the floor. The Vanderbilt product apparently wants his backcourt running mate in the wine and gold next season.
Sexton will soon be a restricted free agent after not agreeing to a new deal last offseason. According to Cleveland.com, he will reportedly look for "starting guard money," which is at least $20 million per year.
"That's out of my control," Garland, who is taking a trip to Turks and Caicos with Sexton, said when asked about the Cavaliers re-signing his teammate, per Cleveland.com. "But I hope so for sure."
How would Collin Sexton fit on this new version of the Cavs?
The Cavaliers are a much different team than when Collin Sexton went down. They now also have Caris LeVert in the backcourt following a deal they made with the Indiana Pacers before the trade deadline.
So, how would Sexton fit on this team?
He would help improve one of its glaring weaknesses. Outside of Darius Garland (and LeVert toward the end of the season), the Cavs didn't have much backcourt scoring. Sexton – a career 20.0 points per game scorer – can give them just that.
But an issue with his return is that he would have to play the two-guard.
Sexton has played point guard and shooting guard throughout his career, but he's more of a pure scorer than a facilitator. The offense doesn't run as smoothly with him at point as it does with Garland. He would have to play off the ball more and be a part of the offense rather than be the offense.
So, will the Cavaliers extend Sexton? They seem to want to, but it will all come down to money. They just gave Jarrett Allen a $100 million deal last offseason and will have to extend Garland soon before having to sign Mobley in a few years.
They can have a special season in 2022-23 with a healthy Sexton joining this year's team. But the Cavs won without him and can continue doing so if they don't come to terms on a new contract in the coming months.
Stats courtesy of Basketball Reference