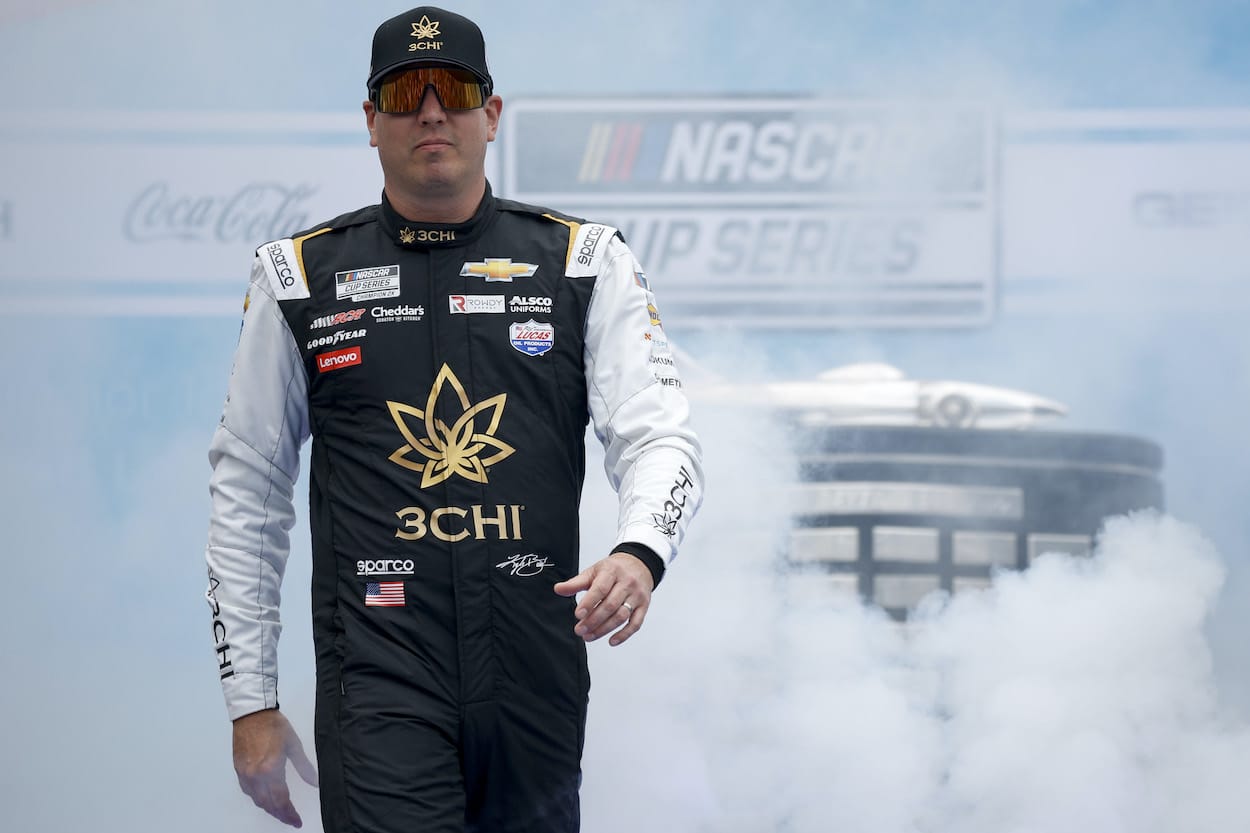 Clint Bowyer Insists on Making Claim About Kyle Busch and Dale Earnhardt Sr. That Dale Jr. Shut Down Earlier This Year
Clint Bowyer has repeatedly compared Kyle Busch to Dale Earnhardt and the way he drove. Dale Jr. has disagreed. This past week, Bowyer doubled down on his opinion.
Dale Earnhardt won seven Cup Series titles, six with Richard Childress Racing. Kyle Busch has won two at Joe Gibbs Racing and is looking to add more in his new home at RCR. That success and now driving for the same team are the two things the drivers have in common. Nothing more.   
Interestingly, Clint Bowyer disagrees and said as much during the Fox broadcasts this year, regularly comparing the drivers and their racing styles. Dale Jr. heard the former Stewart-Haas Racing driver's remarks on the air and addressed them during an episode of his podcast earlier this year, candidly acknowledging how he didn't understand how Bowyer could see things others, including himself, couldn't. 
Last week the Fox analyst made an appearance on SiriusXM NASCAR Radio and went to a familiar place, repeating those same claims.  
Kyle Busch joins Richard Childress Racing
Kyle Busch joining Richard Childress Racing in 2023 was an unexpected move, and no one, including the two-time Cup Series champion, could be certain how it would work out. What was known is RCR has a history with one championship driver many consider the greatest of all time, Dale Earnhardt, who won six times with the organization.  
Through this season's first 16 races, the 38-year-old driver has regained his old winning form and won three times. That's more than the two total victories Earnhardt would claim during his first year with RCR in 1984. 
Busch is considered one of the favorites to win the title in 2023, which would be his third in nine seasons. Interestingly, he won his second championship four years after his first. This season it's four years after his second title.  
Dale Earnhardt Jr. questions Clint Bowyer's comments on Busch and his father
Throughout the 2023 season, Clint Bowyer has viewed the move of Kyle Busch to Richard Childress Racing differently than most, not just seeing it for success with the same team as Dale Earnhardt but surprisingly drawing comparisons between the two drivers and their racing styles. 
Following the future Hall of Famer's first win of the year with RCR at Fontana, Dale Earnhardt Jr. talked about the race on the Dale Jr. Download. During that conversation, podcast co-host Mike Davis raised the topic of how some in the industry are trying to make comparisons between the two drivers. 
"I think that the comparison ends at they're winners and they're champions but there's really nothing between the two," Earnhardt candidly answered. "And I know both of them pretty well. There's nothing else that reminds me of either one of them. I wonder why — Clint says that every broadcast very emphatically. I kind of wonder what he sees that maybe we don't see."  
"It's not Dale Earnhardt," Davis said. "It's almost like a lazy narrative."
Bowyer repeats comparison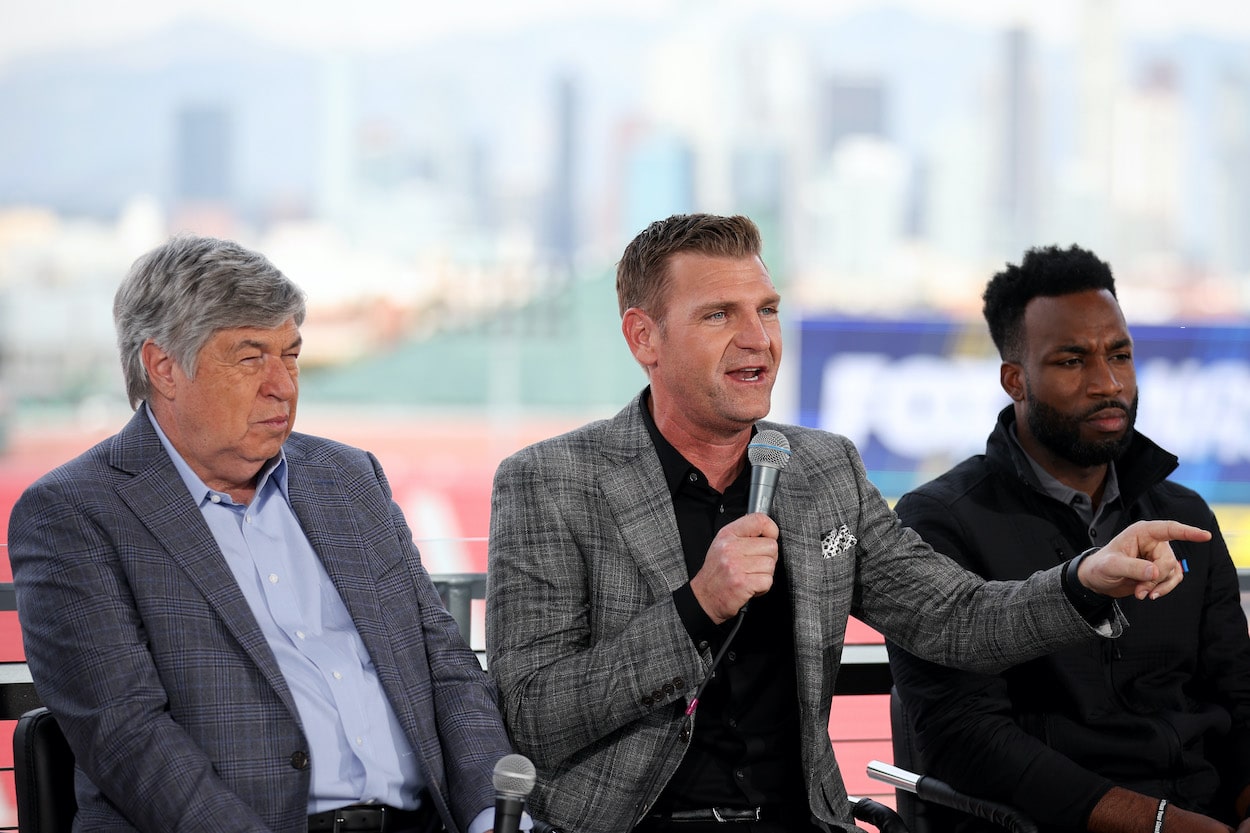 Last weekend Fox concluded its 2023 NASCAR coverage at Sonoma. A couple of days later, Clint Bowyer appeared on SiriusXM NASCAR Radio and recapped the season, talking about Kyle Busch and his early success with RCR. And unsurprisingly, he steered the conversation to a familiar place when asked if the team was a contender for the championship.
"They're literally the front-runner for the championship and have the Dale Earnhardt, if behind the wheel. Now mind you — I know I'm headstrong when I say this — they have the driver behind the wheel, shows glimpses of what Dale Earnhardt did behind the wheel. His restarts. His Intimidator persona. All of that is in Kyle Busch inside the race car."
Bowyer admitted he's headstrong on the subject. He's not backing down from his comparison. At least fans and Junior won't have to listen to those comparisons for the rest of 2023.
 To stay up to date on the latest happenings in NASCAR, including breaking stories you can't find anywhere else, follow Kyle on YouTube and Twitter.