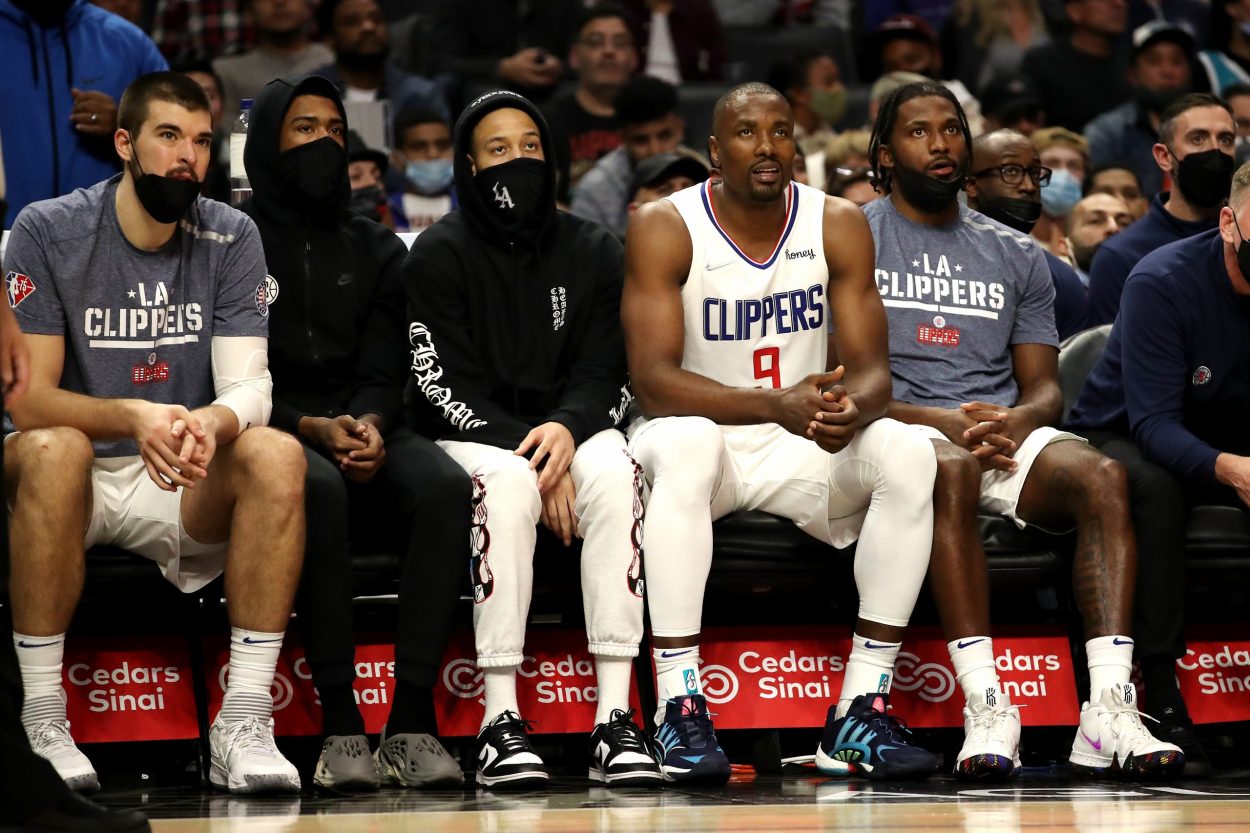 The Clippers Made Their Splashy Move but Have a Huge Chance to Wheel and Deal Some More
The Clippers set themselves up for future contention by acquiring Norman Powell and still have major assets to trade ahead of the Feb. 10 deadline.
The Los Angeles Clippers might not have the talent to win a championship without Kawhi Leonard and Paul George. Still, LA has already set itself brilliantly for the coming seasons and can take solace in having even more assets to trade from before the Feb. 10 NBA trade deadline.
By acquiring Norman Powell, the Clippers surrounded Leonard and PG13 with another two-way wing who can score, space the floor and defend. Additionally, Powell is under contract through the 2025-26 season, making him a legitimate piece in LA's title pursuits.
The Clippers can continue to attain value for the future by trading from their frontcourt. They can dangle Serge Ibaka or Ivica Zubac in trade talks and could likely find at least one suitor for Robert Covington, whom they also acquired in the Powell trade.
Needless to say, LA has options as it tries to bolster the roster for upcoming seasons.
The Clippers could trade either of Serge Ibaka or Ivica Zubac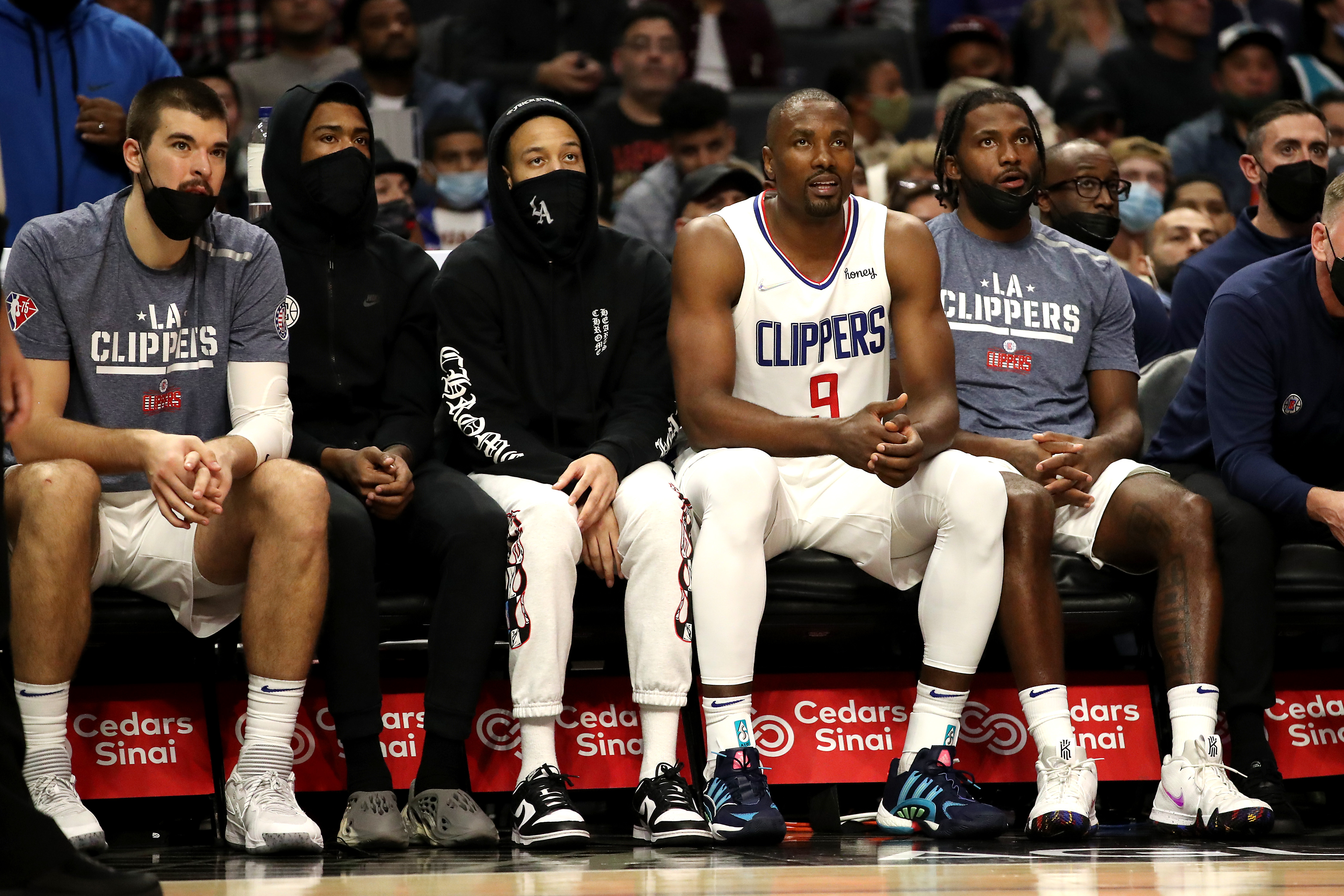 The Clippers currently have multiple bigs that could attract rival teams' interest before the NBA trade deadline.
Veteran forward Serge Ibaka is on an expiring contract and can boost any team with his rebounding, rim protection, and floor-spacing capabilities. Ibaka is averaging 15.5 points, 10.0 rebounds, and 1.7 blocks per 36 minutes. He's also shooting 38.7% from beyond the arc on nearly two attempts per game.
Zubac is more of a paint-bound big. But he's a capable rim-roller who can finish through contact and gives teams second-chance opportunities on the offensive glass. He's also a strong screener who can seal defenders and create space for ball-handlers. Plus, he has made significant defensive improvements and will turn just 25 years old in March.
Dan Woike, Broderick Turner, and Andrew Greif of the LA Times reported that league insiders feel the Clippers could trade Zubac given team president Lawrence Frank's comments suggesting the organization is open to re-signing Ibaka.
Considering the Clippers have a major shortage in draft compensation, they might look to get a future pick as part of a Zubac package, or perhaps include him in an expanded deal to acquire another impact player. The latter could define the "mini rebuild" model some feel LA will choose in light of the injuries to Kawhi Leonard and Paul George.
But Ibaka and Zubac aren't LA's only trade assets. The Clippers can probably get at least some sort of value for veteran forward Robert Covington.
Robert Covington can help a lot of contenders
Covington can help a lot of teams, including the Clippers.
In 48 games with the Portland Trail Blazers, Covington averaged 7.6 points and 5.7 rebounds. But the 31-year-old makes his bread on the defensive end of the floor. He averaged 1.5 steals and 1.3 blocks during that same stretch in Portland. The Blazers gave up 4.4 fewer points per 100 possessions with him on the floor.
Covington was among the veteran players likely to change teams this season. He's made an impact in his first two games with the Clippers, averaging 13.5 points, 5.0 rebounds, 1.0 steals, and 1.0 blocks.
But it might not make sense for LA to retain RoCo.
Covington's contract expires at the end of this season, and the Clippers have little flexibility to re-sign him, particularly if they bring back Ibaka. Additionally, he's the kind of 3-and-D wing so many teams covet at this time of year.
Ultimately, much of the front-office decisions rest upon whether LA believes Kawhi Leonard and Paul George will suit up this season.
Will Kawhi Leonard and Paul George return?
The statuses of Leonard and George, respectively, remain under a microscope.
Many presumed Leonard out for the season after he suffered a partially torn ACL during the team's second-round playoff series against the Utah Jazz. There have been mixed reports about The Claw's recovery dating all the way back to November.
George's outlook is every bit as confounding. He has not played since Christmastime because of a torn ligament in his right elbow. The Clippers continue to give PG13 extra time to heal, though the team has yet to establish a concrete timeline.
If LA feels its two superstars could return fully healthy for the playoffs, it might play things close to the vest. The Clippers are the No. 8 seed and just four games back of the No. 6-seeded Denver Nuggets. The Western Conference is incredibly top-heavy. Maybe the Clippers feel they can make a legitimate run at things.
That said, the more likely scenario is LA proceeds with next season in mind ahead of Thursday's NBA trade deadline. It's not a bad route, considering the Clippers still have assets and the foundational pieces are in place.
Stats courtesy of Basketball Reference.