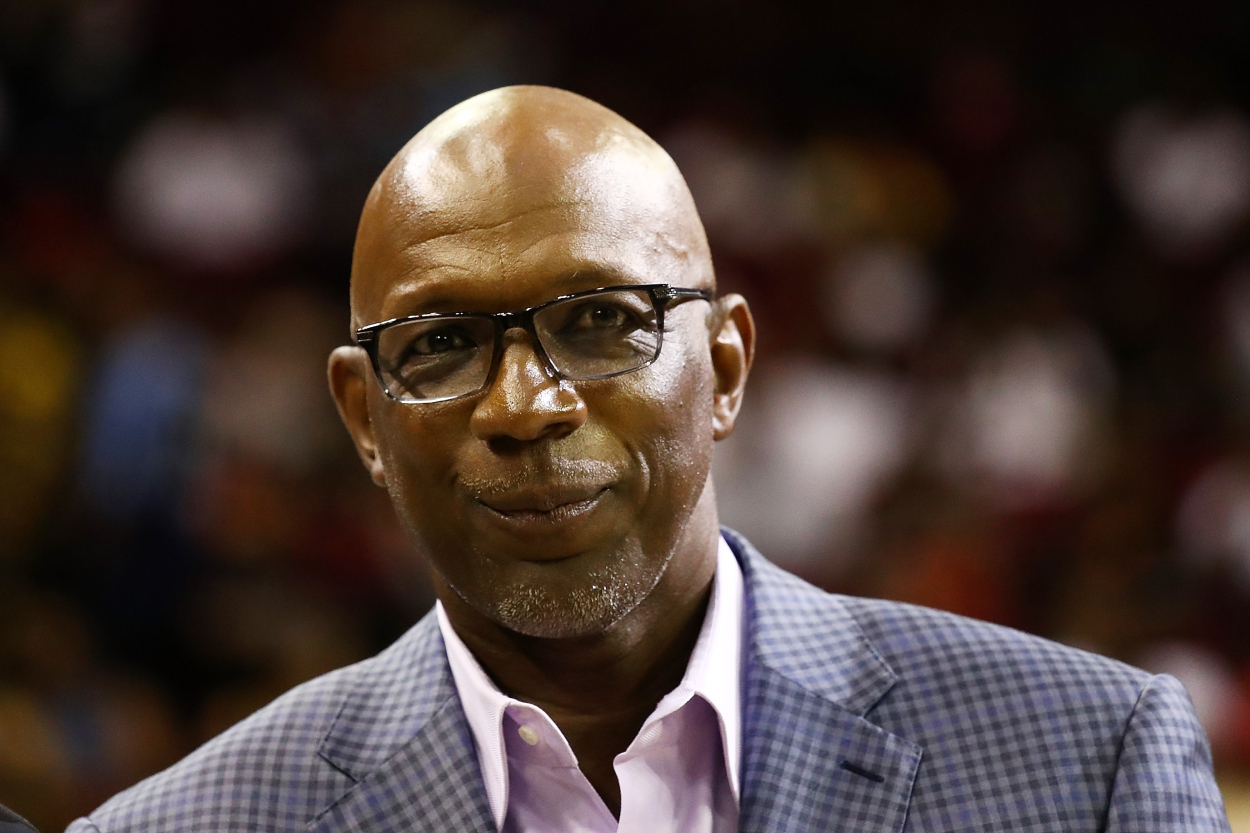 Clyde Drexler Refused to Say Michael Jordan Was Better Than Him Even 20 Years After His Career: 'I'm Gonna Make You Work, and You Can't Guard Me'
Clyde Drexler and Michael Jordan are both Hall of Famers, as Drexler had a legendary career with the Portland Trail Blazers and Houston Rockets, while MJ had a ton of success with the Chicago Bulls. But Drexler refused to say that Jordan was a better player than he was, even 20 years after his career.
Many basketball fans believe Michael Jordan solidified his claim to the NBA GOAT title while playing for the Chicago Bulls. However, what if he wasn't even the best player of his generation, let alone of all time?
Throughout his years in the league, Jordan had some battles with Hall of Famer Clyde Drexler. But while MJ's resume is stronger than his, Clyde the Glide refused to say that His Airness was a better player than he was, even 20 years after his career ended.
Clyde Drexler had a Hall of Fame NBA career
Clyde Drexler entered the NBA just one year before the Bulls drafted Michael Jordan. He went to the Portland Trail Blazers with the No. 14 overall pick in 1983, and he averaged 7.7 points as a rookie.
However, from 1984-85 on, Drexler was one of the best players in the NBA. After averaging 17.8 points combined in his second and third seasons, the Houston product scored over 21.0 points per game every year from 1986-87 through 1991-92. He even scored at least 27.0 points per game in both 1987-88 and 1988-89.
Throughout his 11-plus seasons in Portland, Drexler averaged 20.8 points, 5.7 assists, and 6.2 rebounds, and he earned eight All-Star selections. He then finished his career with the Houston Rockets, where he averaged 19.0 points, 6.1 rebounds, and 5.4 assists in parts of four seasons.
The 6-foot-7 shooting guard spent his entire career in the Western Conference, while Jordan played in the East. But the two still had some battles, specifically in the 1992 NBA Finals as Clyde's Blazers took on Jordan's Bulls. Chicago won the series 4-2, and MJ averaged 35.8 points, 6.5 assists, and 4.8 rebounds, but the Portland star still posted 24.8 points, 7.8 rebounds, and 5.3 assists per game.
Drexler later won the championship in 1995 with the Rockets.
So, how does Drexler's resume stack up against Jordan's?
Clyde Drexler
Hall of Famer
10-time All-Star
Five-time All-NBA honoree
NBA Champion
Career averages: 20.4 points, 6.1 rebounds, 5.6 assists, 2.0 steals, 47.2% field-goal percentage
Michael Jordan
Hall of Famer
14-time All-Star
11-time All-NBA honoree
Five-time NBA MVP
Defensive Player of the Year
Six-time NBA champion
Six-time Finals MVP
Career averages: 30.1 points, 6.2 rebounds, 5.3 assists, 2.3 steals, and 49.7% field-goal percentage
MJ's is certainly better, but don't tell Drexler that.
Clyde Drexler refused to say that Michael Jordan was the better player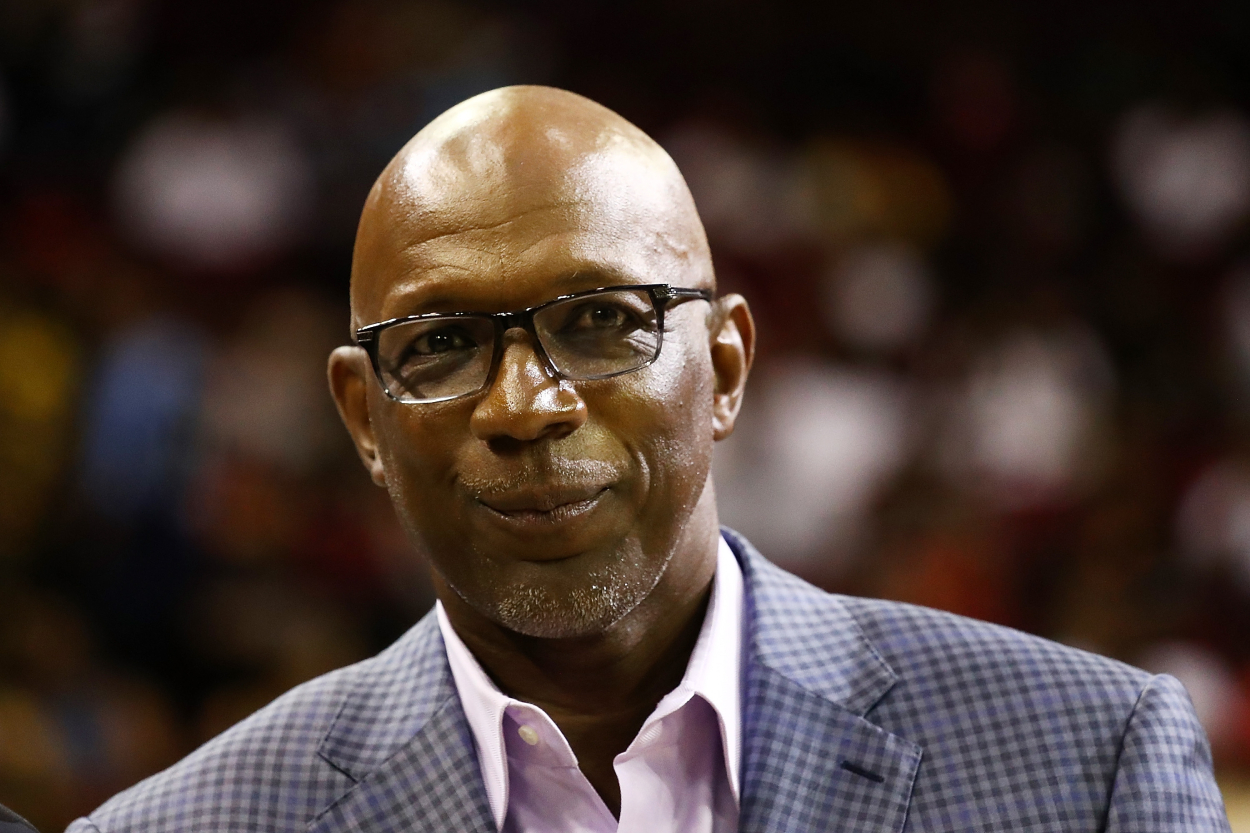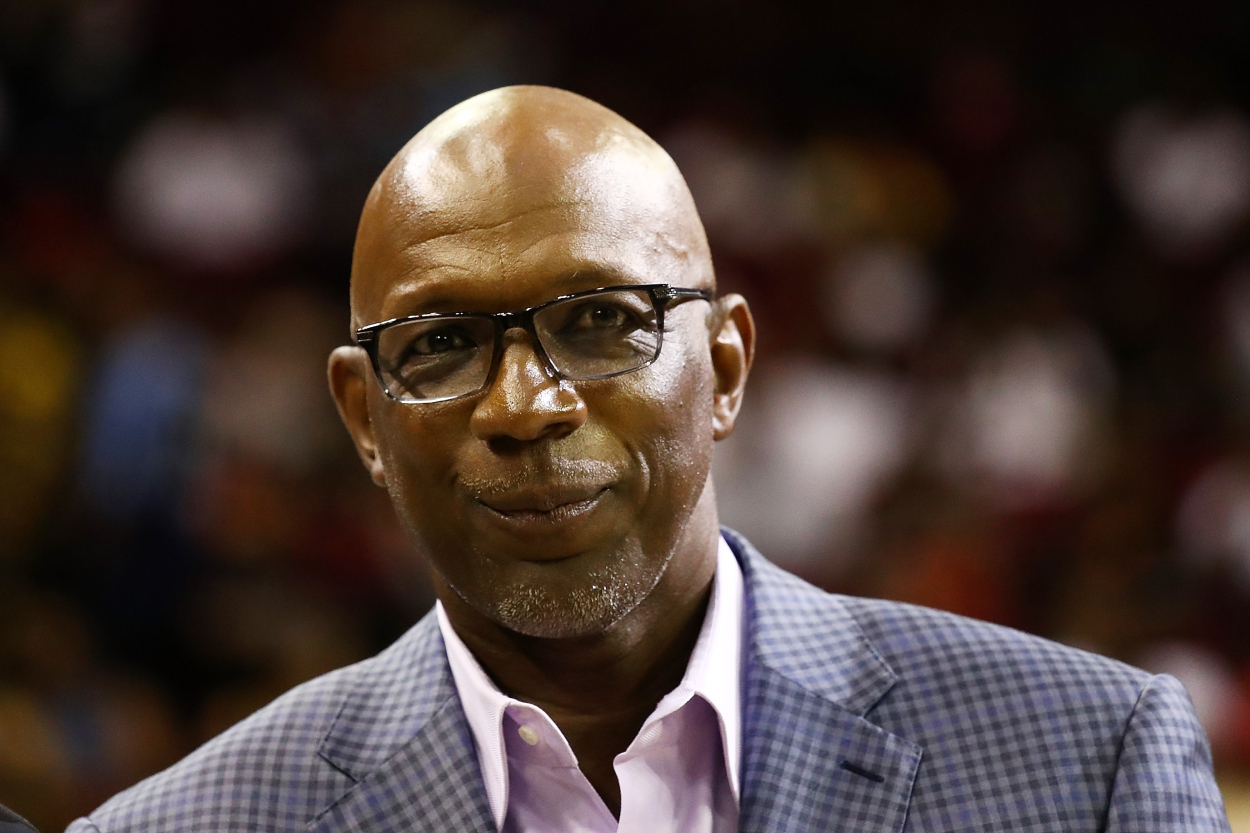 In 2018, Drexler, who last played in the NBA in 1997-98, appeared on the In the Zone with Chris Broussard Podcast, and when asked who the NBA GOAT was, he didn't exactly give a direct answer.
"When you average 50 points, 25 rebounds — Wilt Chamberlain, who's ever done that?" he said on the April 11, 2018, episode. "… Michael was phenomenal and one of the best players I've ever played against, but who was ever better than Kareem [Abdul-Jabbar] or Chamberlain or Julius Erving or [Larry] Bird or Magic [Johnson]? Who was better than those guys? It's hard to say somebody's better."
So, when asked if he was better than Jordan, he didn't necessarily say he was, but he wouldn't give MJ the nod over himself, either.
"I always felt like there was nobody better if I played the way I should have played," Drexler added. "If I come out and compete, there's going to be very few guys better. … What I feel like is I can compete with anybody."
He continued: "The difference is, if you're taking 35 shots and I'm taking 20, you're gonna have more points — bottom line. But I'm gonna make you work, and you can't guard me. So, you look at it from a perspective: I still can do everything I do no matter who's on me. What can I stop you from doing? … I can make you shoot a worse percentage, make you work for it. And so that's the way you think, you're gonna make him earn everything."
Michael Jordan even supposedly told a Bulls teammate that Clyde was as good as he was
Drexler gave a solid argument, but it's, again, hard to go against Jordan's resume.
In 2020, though, Jordan's former Bulls teammate Craig Hodges said that His Airness even admitted Clyde was as good as he was; he just didn't know how to market himself.
"Not every great athlete is marketable like that, and they have just as much talent," Hodges said to VladTV. "I remember having a conversation one time. It was like four of us, MJ included. And the conversation came up about Clyde Drexler. And MJ said this, and I quote: 'Clyde Drexler is just as good as me. He just don't know how to play the game.' Do you follow me? And we ain't talking about basketball."
Maybe, Drexler would have been just as popular as Jordan had he known how to market himself. Perhaps shooting more shots would have helped, too. But we will never know that for sure, so the history books will always just rave about MJ over anyone else from that era.
Stats courtesy of Basketball Reference