Colin Kaepernick Shouldn't Be 'Given' a Job, Especially With Cam Newton Unemployed
Former San Francisco 49ers quarterback Colin Kaepernick should be allowed every opportunity to win a job with an NFL team if that team thinks he can make a difference. Like every other player, he should be required to attend camp and compete for a job. Former Dallas Cowboys wide receiver Terrell Owens, among others, has said the NFL should give Kaepernick his job back. No NFL job should be 'given' to anyone. Why should Kaepernick be given a job when a guy like Cam Newton doesn't have one?
Terrell Owens organizes march for Colin Kaepernick
Terrell Owens, a former wide receiver with the Dallas Cowboys, held a march Thursday to "bring global awareness to the systemic racism that the NFL & @nflcommish still displays toward Kap!" Owens went on to say that NFL Commissioner Roger Goodell owes Kaepernick an apology and his job back and it's long overdue.
Kaepernick is the NFL player who is responsible for bringing awareness to the country when he kneeled during the national anthem in 2016 to protest racial inequality and police brutality. Roger Goodell recently came out and admitted the league was wrong for not listening to the players in their protest against social injustice. For Owens and other players such as Carlos Hyde and Malcolm Jenkins, Goodell's statement isn't enough.
"What can the NFL do? I think the NFL can start by signing Kaep back," Hyde said in a CNN article Thursday. "I think if they sign Kaep back, that'll show that they're really trying to move in a different direction. Because Kaep was making a statement four years ago about what's going on in today's world and the NFL didn't bother to listen to him then, so I think they should start by doing that."
Was Kaepernick blackballed or was he just bad?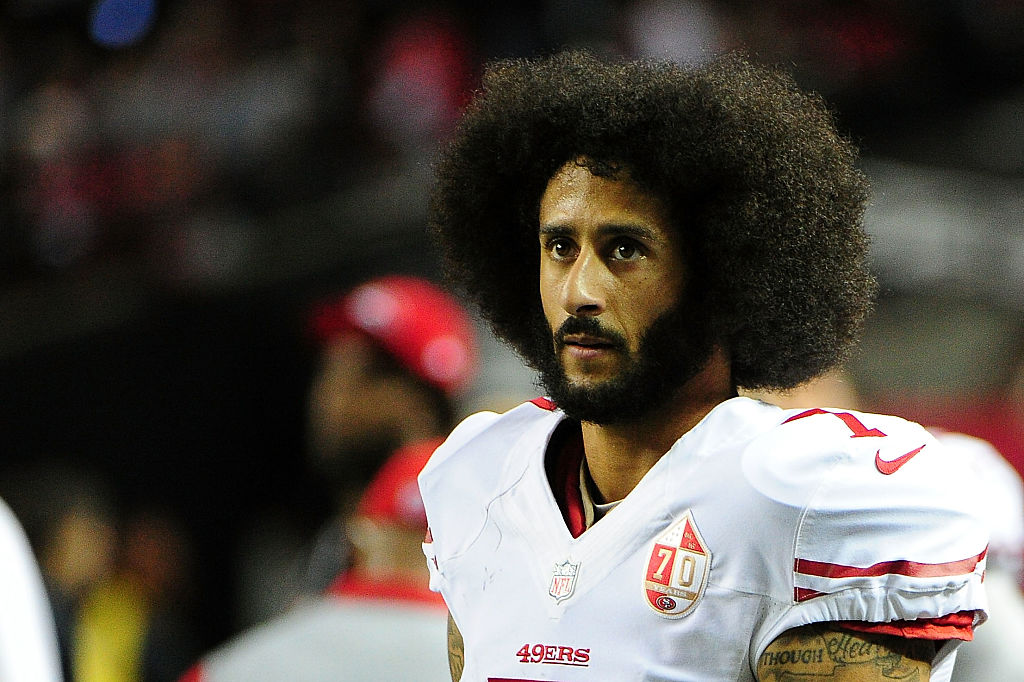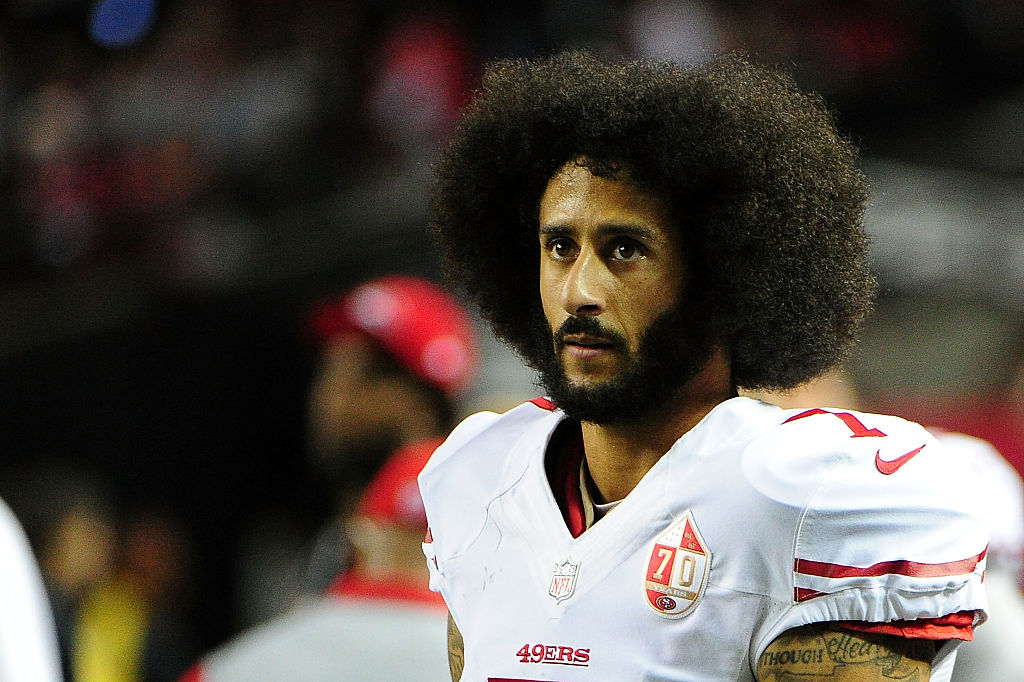 When Colin Kaepernick's kneeling initially took place during the 2016 preseason, it created a lot of tension within the league and among fans. Some sided with the quarterback and applauded him for taking a stand when nobody else would. Others opposed Kaepernick's actions, saying if he was going to protest, he shouldn't do it during the national anthem.
Kaepernick continued to kneel during the season. Other players joined him. He created controversy, which is what protests do. He made people talk about racial injustice whether they wanted to or not. Some fans boycotted the NFL. Some hailed Kaepernick as a hero. In either case, 2016 was Kaepernick's last in the NFL.
Did Kaepernick's career as an NFL quarterback end because of his stance? Or did it end because of his poor play? In 2016, Kaepernick started 11 games as the quarterback for the San Francisco 49ers. He won one game, going 1-10. The year before, Kaepernick went 2-6 as a starter. He didn't have a winning record in 2014 as he went 8-8. Kaepernick was tremendous when he filled in for an injured Alex Smith in 2012, guiding them to a Super Bowl berth. In 2013, he was outstanding again, going 12-4 as a starter.
Why should Kaepernick be 'given' his job back?
The NFL is a cut-throat league and always has been. It's win or go home. Other than trying to improve its image, why would a team bring in a quarterback who was 3-16 in his last 19 starts? He hasn't played in four years and hasn't been good in seven.
Cam Newton is a much better quarterback than Colin Kaepernick ever was. He's a three-time Pro-Bowler and was the league's Most Valuable Player in 2015. He was limited to two games last season because of an injury but has been cleared to play. No team has signed him yet and it would be a shame if Kaepernick hooked on with a team after a four-year absence before Newton did.
Colin Kaepernick has already made a difference. What he did is much more valuable than winning a football game. His kneeling made people talk. It opened eyes to the problem of racial inequality. He doesn't need to be 'given' a job in the NFL. His job has been done.