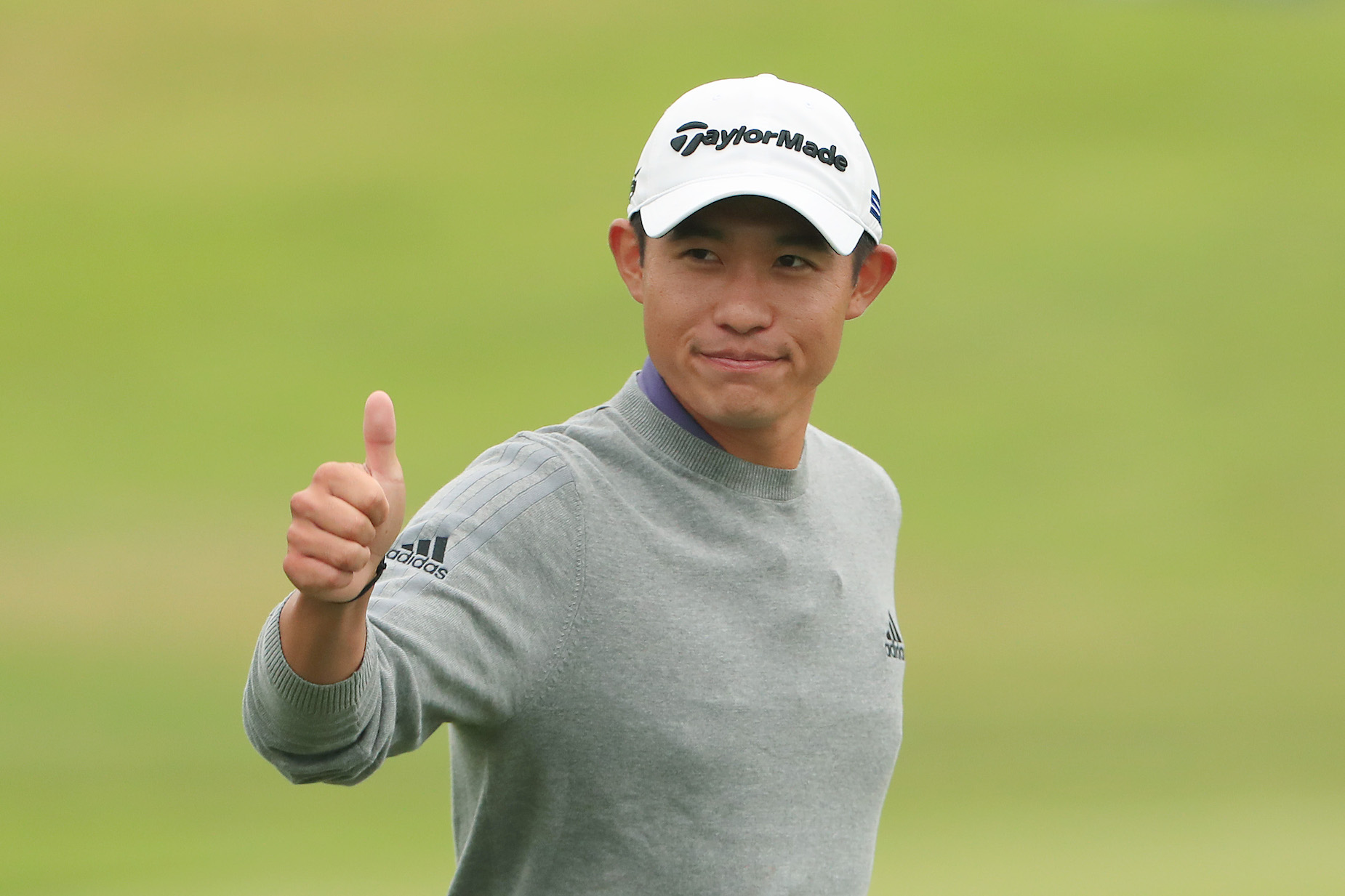 Collin Morikawa Added $1.98 Million to His Bank Account After a Weekend of Work at the PGA Championship
While most recent college graduates lucky to land a full-time job, Collin Morikawa earned almost $2 million in four days at the PGA Championship.
How much money were you making at 23-years old? Even if you landed a solid job right out of college, it probably wasn't a massive about. Collin Morikawa, however, had a much different experience this weekend, as the young golfer claimed the crown at the 2020 PGA Championship.
While that victory will do wonders for the Morikawa's prestige and world ranking, it also comes with a nice financial bonus. By claiming first place on Sunday, the California native added almost $2 million to his career earnings.
Collin Morikawa's rapid rise to the top of the golf world
If you've watched sports for any amount of time, you've surely seen plenty of wonder kids burst onto the scene and make a statement. While we'll have to see how his full career pans out, Collin Morikawa looks pretty good so far.
Morikawa played his college golf at the University of California, Berkley, and quickly made a name for himself on both the amateur and NCAA circuits. In 2016, he also scored an upset victory at the Air Capital Classic, now known as the Wichita Open; while he didn't claim the top spot, that proved to be an omen of things to come.
Morikawa made his pro debut in 2019, finishing tied for 14th place at the RBC Canadian Open. While he was ranked 1,039th in the world at the time, things would quickly change. He won the 2019 Barracuda Championship; in 2020, he's taken the top spot at the Workday Charity Open and the PGA Championship.
On the back of that success, Morikawa's star has risen to the stratosphere. As of August 10, 2020, he's sitting in 5th place in the Official World Golf Rankings; he's also joined Jack Nicklaus, Tiger Woods, and Rory McIlroy as the only golfers to win the PGA Championship before age 24. While those metrics are no guarantee of long-term success, Morikawa's future certainly looks bright.
Earning almost $2 million at the PGA Championship
Less than two years out of college, most graduates are trying to scrape together enough money for food and rent. Collin Morikawa, however, is in a bit of a different situation.
Thanks, at least in part, to a masterful performance on Sunday's 16th hole, Morikawa claimed first place at the 2020 PGA Championship. While that performance made history and will kick off plenty of discussions about golf's next up-and-coming generation of stars, it also provided the 23-year-old with a nice payday.
As reported by Fox News, Morikawa claimed a $1.98 million purse on Sunday; while no one, not even athletes, can avoid taxes, he'll still turn a nice profit for a weekend of work. According to the PGA Tour's official stats, the young golfer has now earned $6,898,977 during his career.
Collin Morikawa should have no problem adding to his earnings in the future
Obviously, no one can predict the future; Collin Morikawa could suffer a David Duval-style fall from grace and never compete for silverware again. With that disclaimer out of the way, though, it seems pretty likely that the 23-year-old will keep adding to his bank account.
If you listen to the other players on the tour, they sound pretty confident in Morikawa's abilities. "When he popped up on tour not that long ago, those guys who were paying attention like myself knew he was something special, and he's proved it," Paul Casey, who finished in second place at the PGA Championship, said according to ESPN's Bob Harig. "He's already sort of proved it, but he's really stamped his authority of how good he is [Sunday]."
Brooks Koepka offered a similar endorsement. "[Morikawa is] a helluva player," he explained. "You see guys coming out of college now, they are ready to win. Prime example I think of that group: him, Matt Wolff, Viktor Hovland. It's impressive what they do. They come out of college, and they're ready to play out here."
On Sunday, Collin Morikawa claimed the big check at the PGA Championship, adding $1.98 million to his career winnings. It's safe to assume, however, that he'll keep adding to that total for years to come.