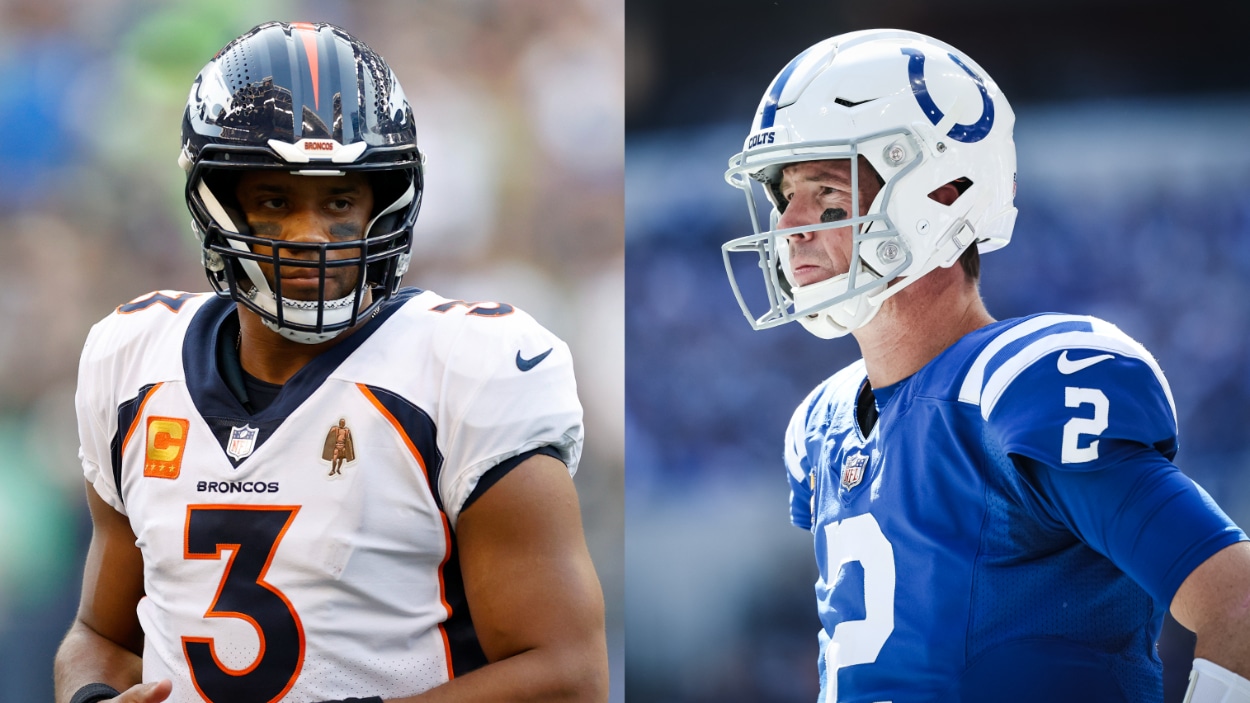 Colts-Broncos: Amazon Broadcaster Kirk Herbstreit Tries His Best to Hype up Uninspiring 'Thursday Night Football' Matchup
The Week 5 Colts-Broncos 'Thursday Night Football' matchup isn't a great game, no matter what Amazon's Kirk Herbstreit tries to tell us.
The job of an NFL broadcaster isn't just to call the game. It is also up to the two announcers in the booth to get fans interested in the game and keep them interested. They have to do this whether the matchup and the ensuing contest are good or not. On Week 5's Thursday Night Football, Amazon Prime broadcaster Kirk Herbstreit tried his best to get people excited about a battle between the uninspiring 1-2-1 Indianapolis Colts and the 2-2 Denver Broncos.
He didn't succeed.
Amazon Prime's Kirk Herbstreit tried to get excited about the Week 5 'Thursday Night Football' game
Traditionally, Thursday Night Football has been among the worst games each week, both in terms of matchup and play on a short week. This year, with Amazon Prime paying around $1 billion per season for the rights to the games, the NFL has at least tried to give the streamer better matchups.
They haven't succeeded in Week 5.
Matt Ryan and the Indianapolis Colts tied in Week 1 vs. the lowly Houston Texans, then lost to the Jacksonville Jaguars. They somehow bowed up and beat the Kansas City Chiefs, then promptly lost to the Tennessee Titans. On the Denver Broncos side, Russell Wilson does have two wins, but his team scored just 27 total points in those two ugly victories.
Despite the rough matchup, Kirk Herbstreit tried to get fans excited during his Thursday appearance on the Pat McAfee Show.
Throwing out his best sales pitch, Herbie told McAfee, "I'm fired up to watch this game," before launching into his (not all that convincing) reasons.
"You know what's great about this game?" Herbstreit asked rhetorically before setting up the current situation. "The last few weeks, we've had some high-profile players, high-profile games. I remember looking at this game in August and thinking — you know, you go through the whole schedule, and you're like, 'I'm looking forward to Indy going out to Denver. We've got Matt Ryan, we've got Russ (Wilson).' And those teams should be humming by then. And now here we are."
Herbstreit admitted that's not the case but did explain why he's still looking forward to his game, which most fans are pretty blah about.
"Both teams are still trying to figure things out. It's almost like they're looking in a mirror," Herbstreit explained.  
The analyst noted that both teams have big-name quarterbacks who haven't looked good and are still trying to figure their new offenses and offensive weapons out. And he made a point to say that both offensive lines are struggling.
Despite all this, ever the optimist, Hebrstreit finished with a flourish, saying, "I'm excited to see who finds their rhythm tonight."
Colts-Broncos should be a dog game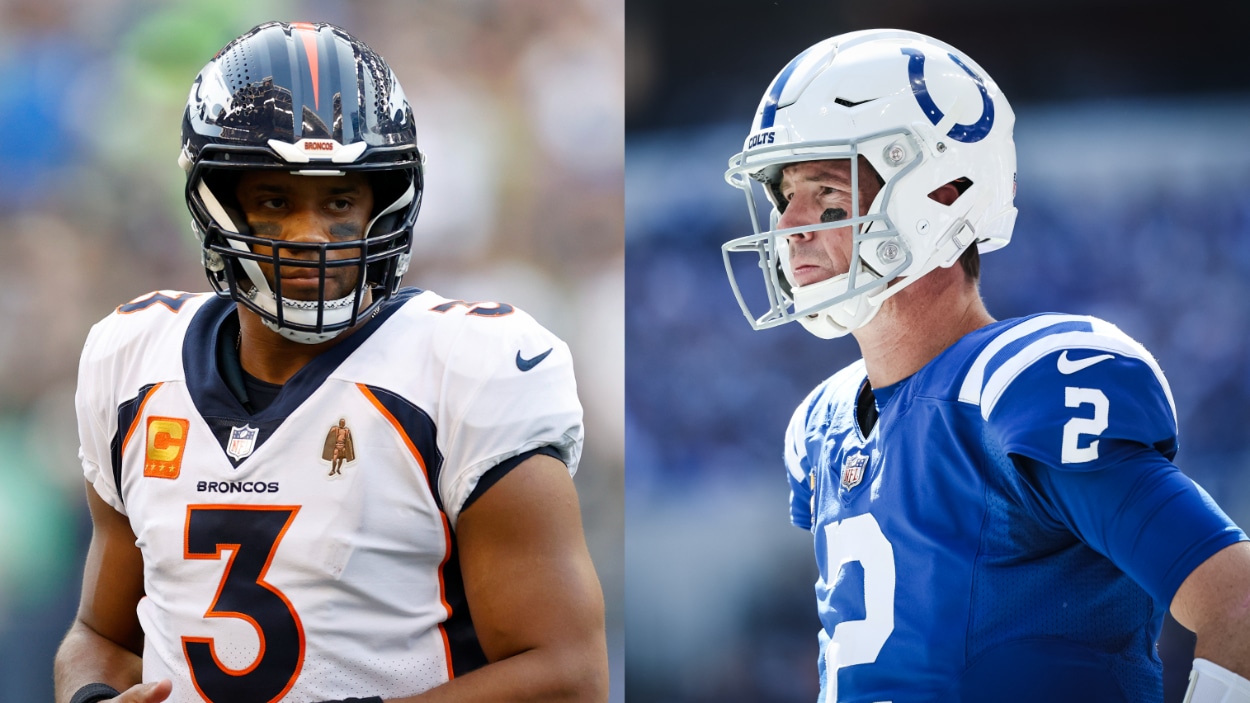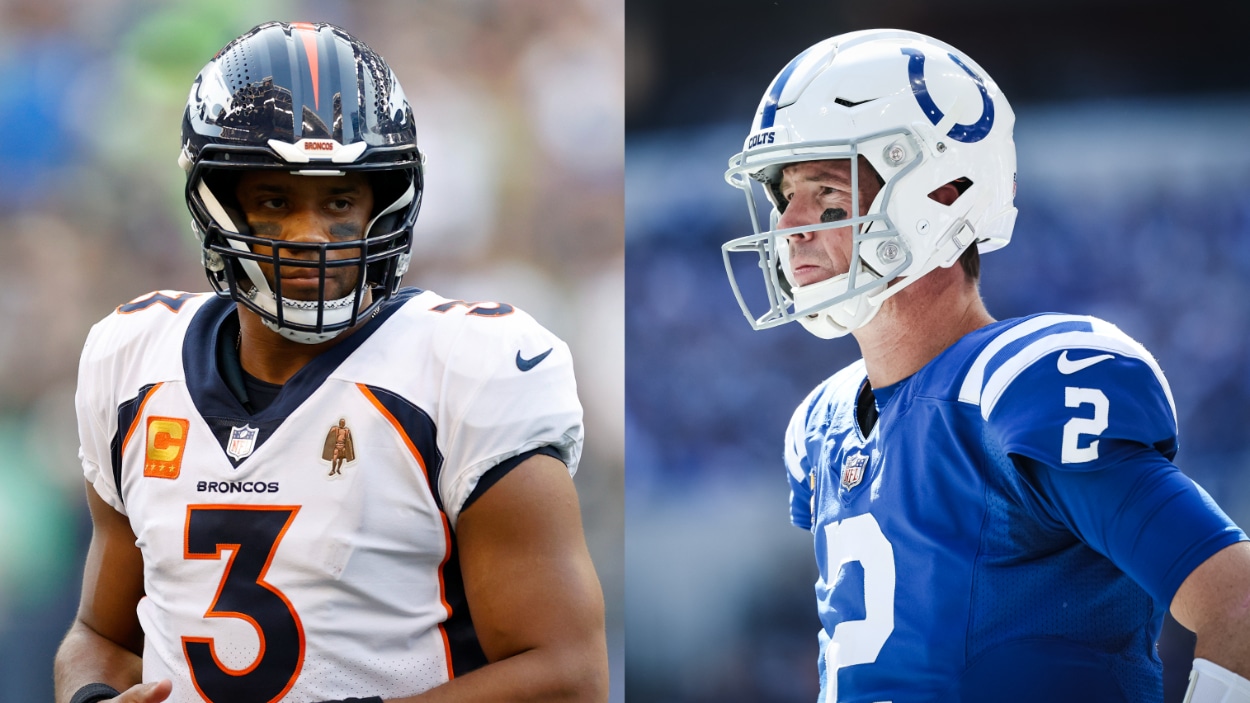 While Kirk Herbstreit did his best to sell this game, the truth is that this is a bad matchup between two relatively bad teams.
The Colts came within one stunning upset by the Jacksonville Jaguars last season of making the playoffs. The franchise thought getting rid of Carson Wentz would solve all their problems, but the Matt Ryan-led Colts look a lot like the previous season's team.
On the Broncos' side, they likewise thought a new QB would solve what ailed them. However, with new coach Nathaniel Hackett as the new coach and Russell Wilson as the new QB, the Broncos seem nearly as bad as last year.
This Thursday Night Football Colts-Broncos game is a matchup between the No. 30 scoring offense in the Broncos and the No. 32 unit in the Colts. The defenses are better, with the Broncos ranked sixth, and the Colts at 14, but that type of matchup doesn't make for an exciting nationally televised game.  
Add to all this that the two most exciting players in the game are out. The Colts are without All-Pro running back Jonathan Taylor, who has a toe and an ankle injury, and the Broncos don't have second-year sensation Javonte Williams, who is out for the season with a knee injury.
All this adds up to a rough watch on Thursday night. Sorry, Kirk.