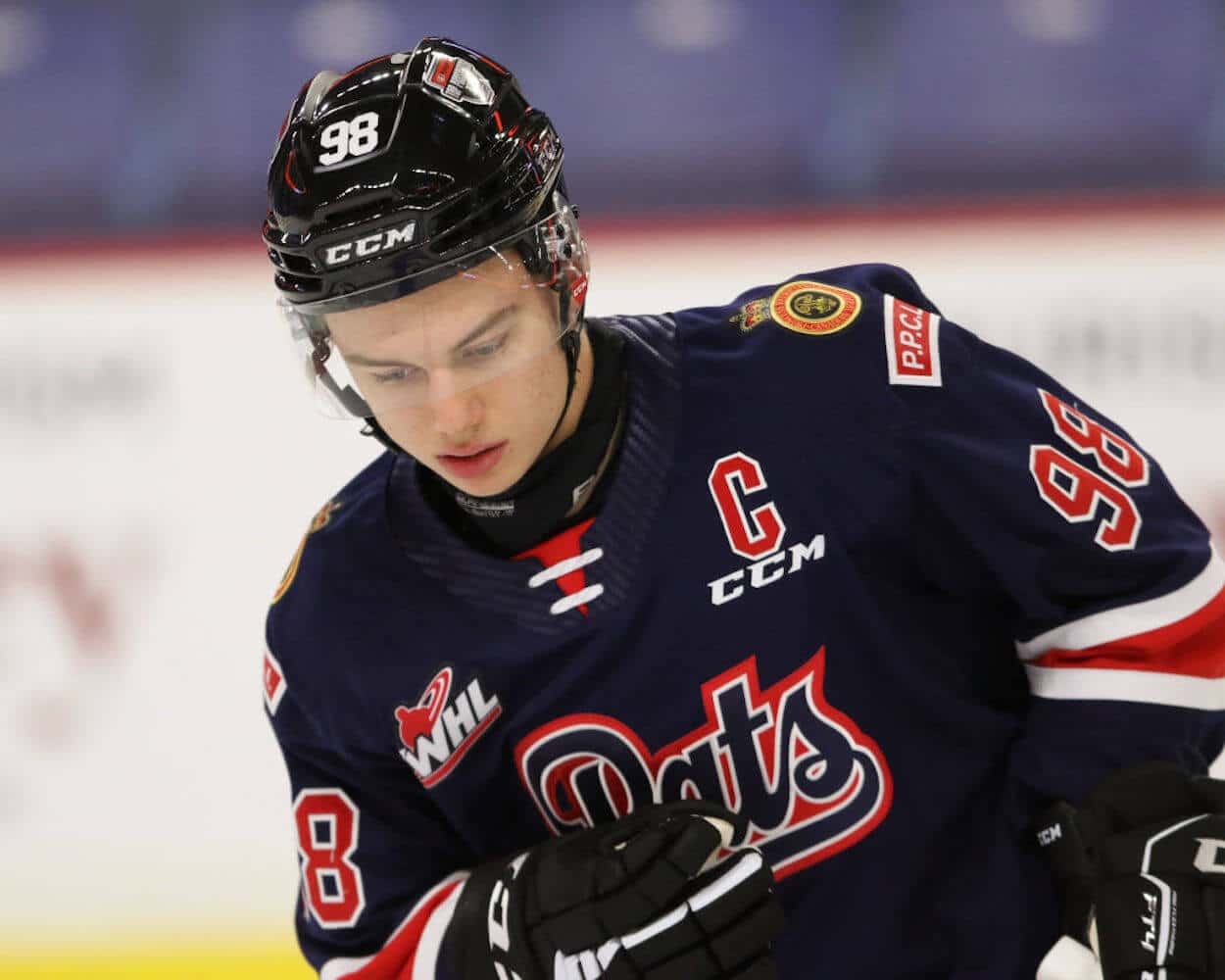 Connor Bedard May Be a Star, but He's Powerless Against the Cold, Hard Truths of Hockey
Based on everything we've seen thus far, Connor Bedard is an incredibly talented player. In hockey, though, that isn't always enough.
If you're a sports fan, the current calendar is rather exciting. Major League Baseball has started, while the NBA, NHL, and European soccer have entered the home stretch. There's no shortage of games to watch, and by and large, anything away from the baseball diamond really does matter. In that context, you'd be excused for forgetting about the WHL playoffs. Even with Connor Bedard on the scene, Major Junior hockey can only garner so much attention.
So, in case you have better things to do than watching non-professional hockey from Western Canada, here's what you missed: Connor Bedard, who has produced incredible highlights and tallied points with the greatest of ease, is done for the season. His Regina Pats were eliminated from the postseason in the first round.
And while that can be disappointing or exciting depending on your perspective — it means we won't see much of Bedard for the next little bit, but it does mean he's one step closer to the NHL — it does underscore a fundamental truth of hockey. Sometimes, the best player doesn't win.
Connor Bedard posted incredible numbers, but his WHL campaign is done
While advanced analytics have given us additional ways to clarify a player's performance, there's something to be said for goals, assists, and points. When you consider those metrics, it's impossible to be anything other than floored by Connor Bedard's 2022-23 season.
With the Regina Pats, the North Vancouver native had no problem strutting his stuff. He appeared in 57 regular season games, notching 71 goals and 72 points. His time away from the team was equally impressive. Bedard shone at World Juniors, scoring 23 points en route to a gold medal.
In the WHL postseason, the young center kept firing. He potted 20 points and helped the Pats push their first-round series against the Saskatoon Blades to a seventh game. In that final frame, though, Bedard's season came to an end.
Now, there's little to do beyond waiting. The 2023 NHL draft is right around the corner, and Regina's star center seems guaranteed to become the first overall pick. Then, the next challenge will begin.
For all of Bedard's talent, hockey is still a tough sport for one player to influence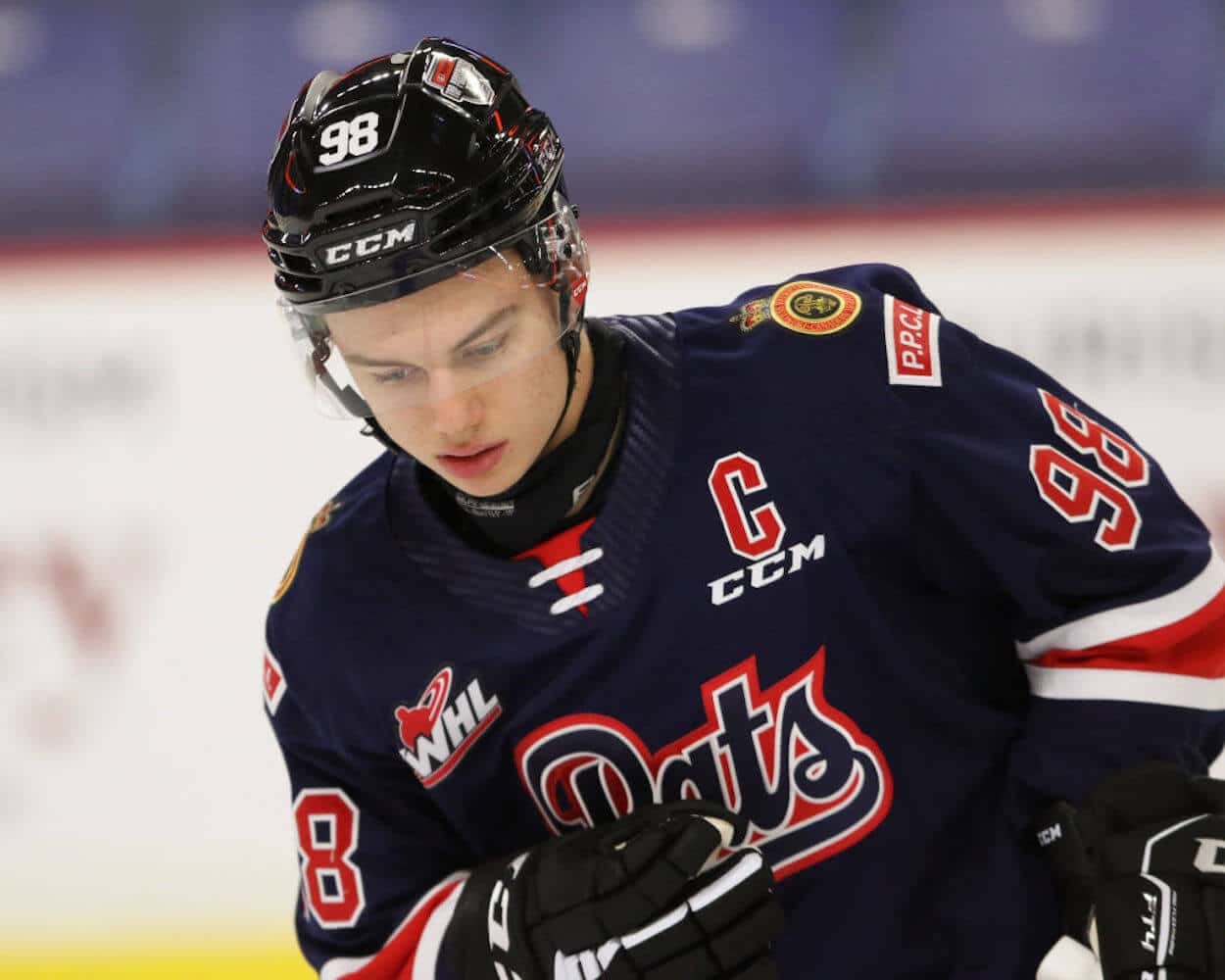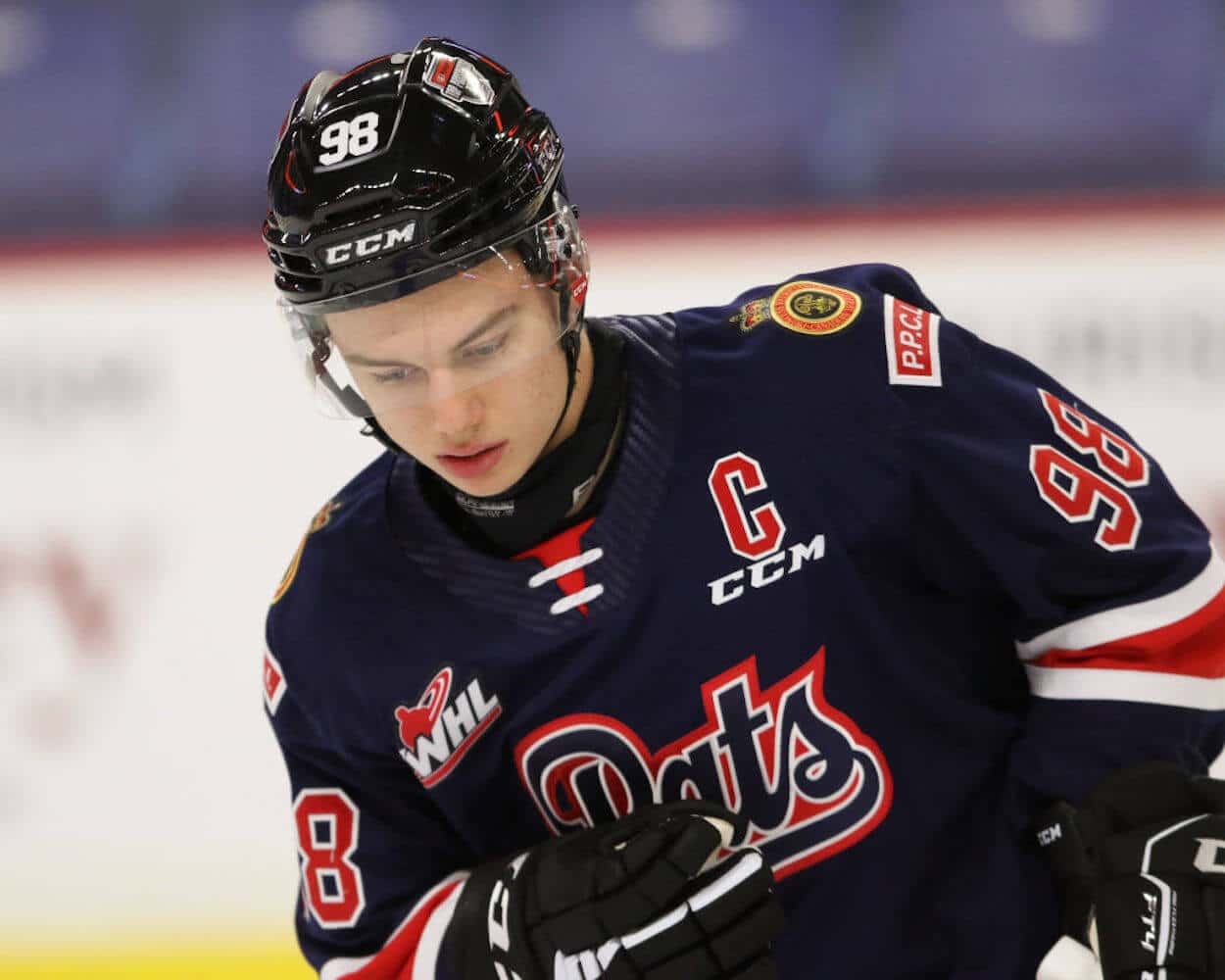 Based on the ways we discuss sports — just consider the Charles Barkley-Kevin Durant discussions in basketball — it's easy to look at Connor Bedard's postseason exit as something of a failing. And while the center will undoubtedly be disappointed, it's more representative of the truth of hockey than anything else.
While there's some debate over whether hockey is a strong-link sport (where having the best players matters) or a weak-link sport (where having the worst player decides things), there are limits to just how much one skater can do. Setting goaltenders aside, no one is going to be on the ice for more than 30 minutes. That means they're completely absent from 50% of the action.
And, even when your star is on the ice, there are limits to what they can do. What happens, for example, if your star forward gets pinned in the defensive zone for three-quarters of the shift? That's rather uninfluential time, but it counts nevertheless.
Beyond that, there's the issue of randomness. Unlike most other sports, hockey lacks chances to call plays and features rolling lineups. And beyond that, the physical realities of the game make things even more challenging.
During my time covering the New York Rangers, for example, someone asked Joel Ward, then of the Washington Capitals, about getting Alex Ovechkin going on the power play. To paraphrase Ward, he explained that while the team was obviously trying to feed their main man, it was easier said than done. Not only was it tough to specifically get him the puck, but even if Ovi was open, the puck could hit a rut in the ice, deflect off someone's back, or simply hop over his stick. In that moment, a perfect chance could evaporate into thin air.
Like it or not, that's hockey. Connor Bedard can score 143 points in 57 games and add another 20 markers in seven postseason contests, but that's no guarantee of success.
Can that make it easy to be cynical and question the value of any one player, regardless of their stats? Yes, but I'd suggest the opposite course of action. If you can wrap your mind around the sheer randomness of hockey — and we haven't even raised the specter of running into a hot goalie — it's easier to move beyond a championship ring-based argument.
Sometimes you just have to appreciate what you've seen, even if it didn't lead to a title. Maybe Connor Bedard's season will help us all grasp that.