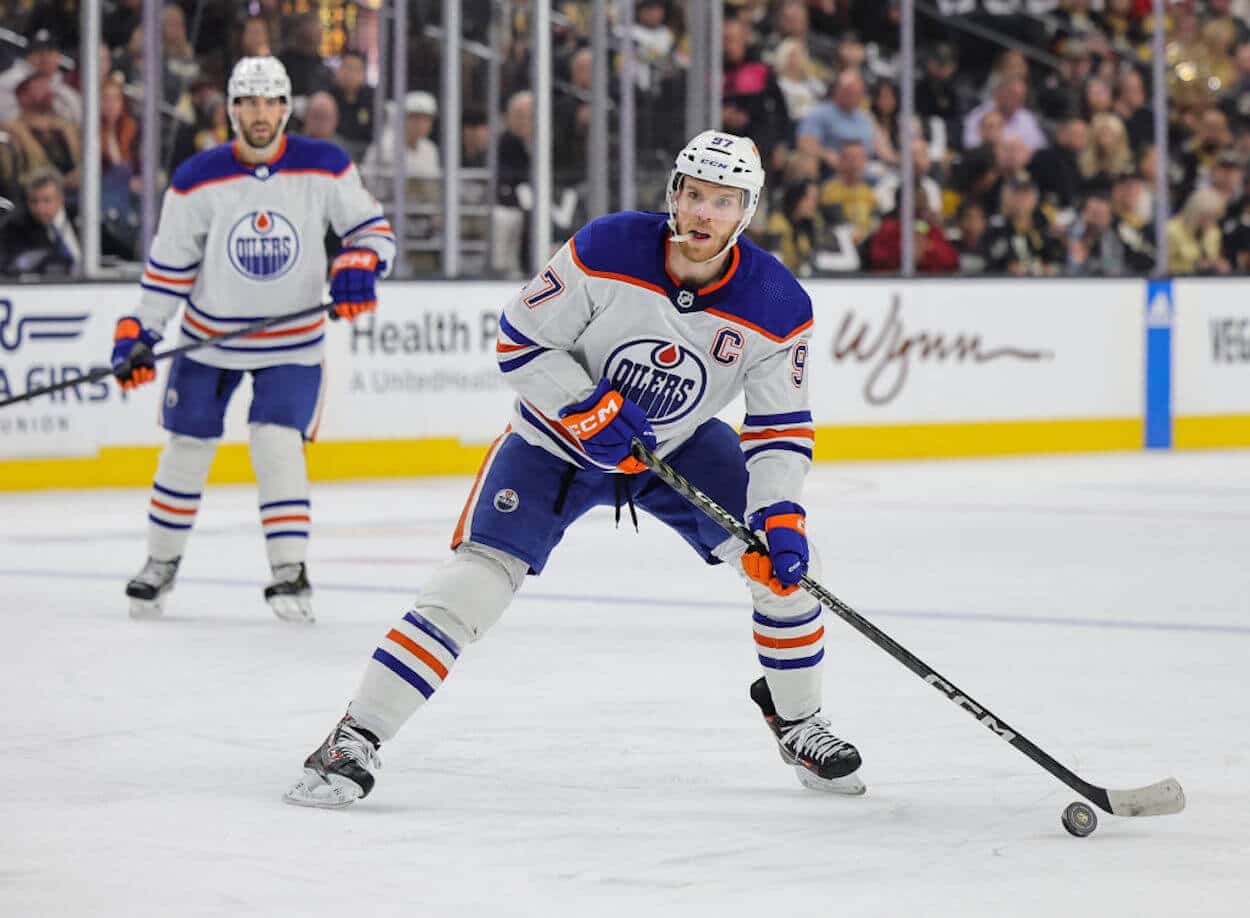 Connor McDavid Followed Up His $100 Million Contract By Refusing to Miss a Workout
Connor McDavid isn't one to take a day off, even after signing a big-time contract extension. Maybe that's why he's an all-world player?
What would you do if you earned $100 million with the stroke of a pen? While we're taking some liberties — the money, for example, is paid out over eight years — that's the situation Connor McDavid found himself facing in July 2017. There was some hemming and hawing over the final price, but the Edmonton Oilers star ultimately signed on the dotted line and made himself an incredibly wealthy man.
And while that might set off a wave of celebrations for most people, McDavid did things rather differently. Rather than spending a late night on the town or, in a more Canadian twist, heading off to a cottage, the center jetted back to Toronto ASAP.
The reason? He didn't want to miss a single workout.
Connor McDavid met with the Edmonton media on a Sunday and was back to business on Monday morning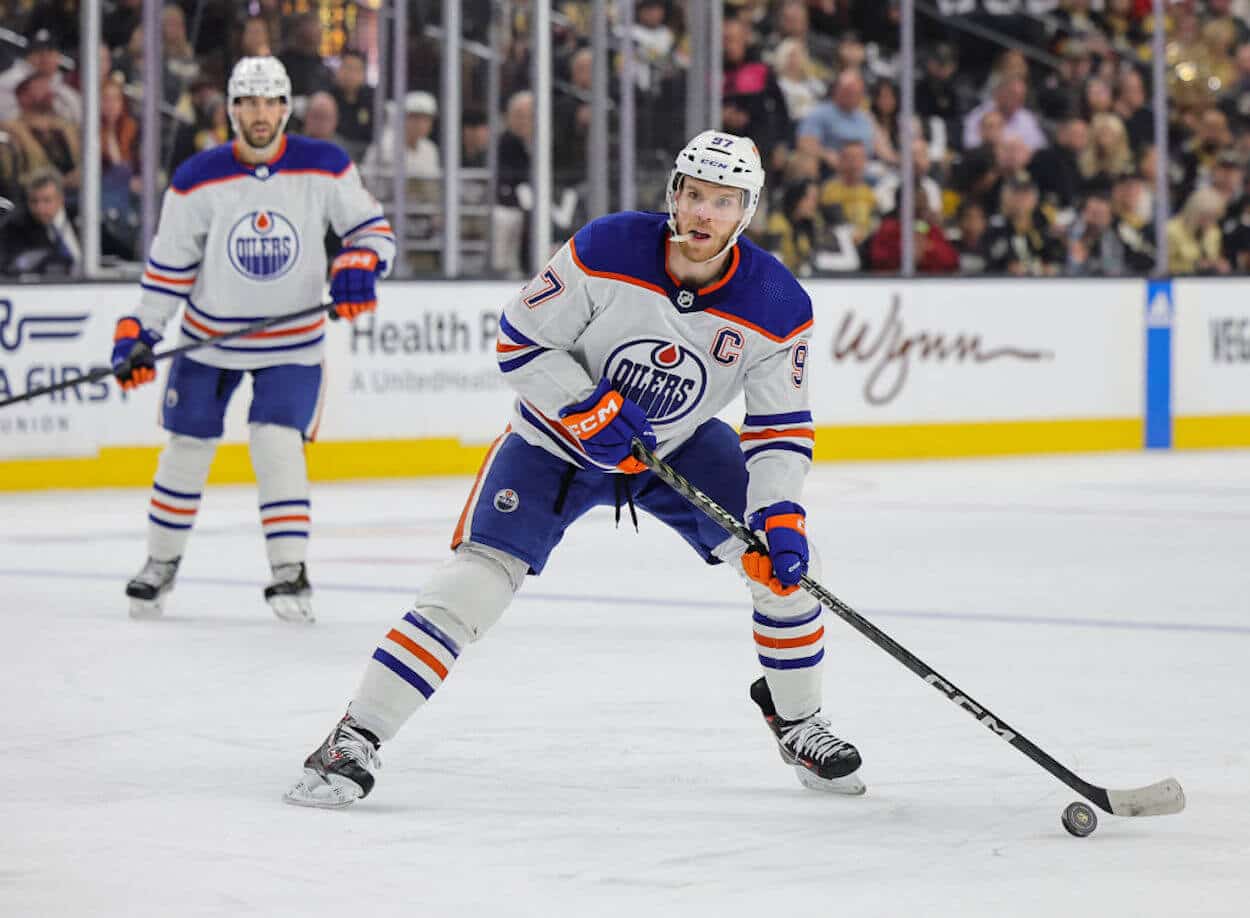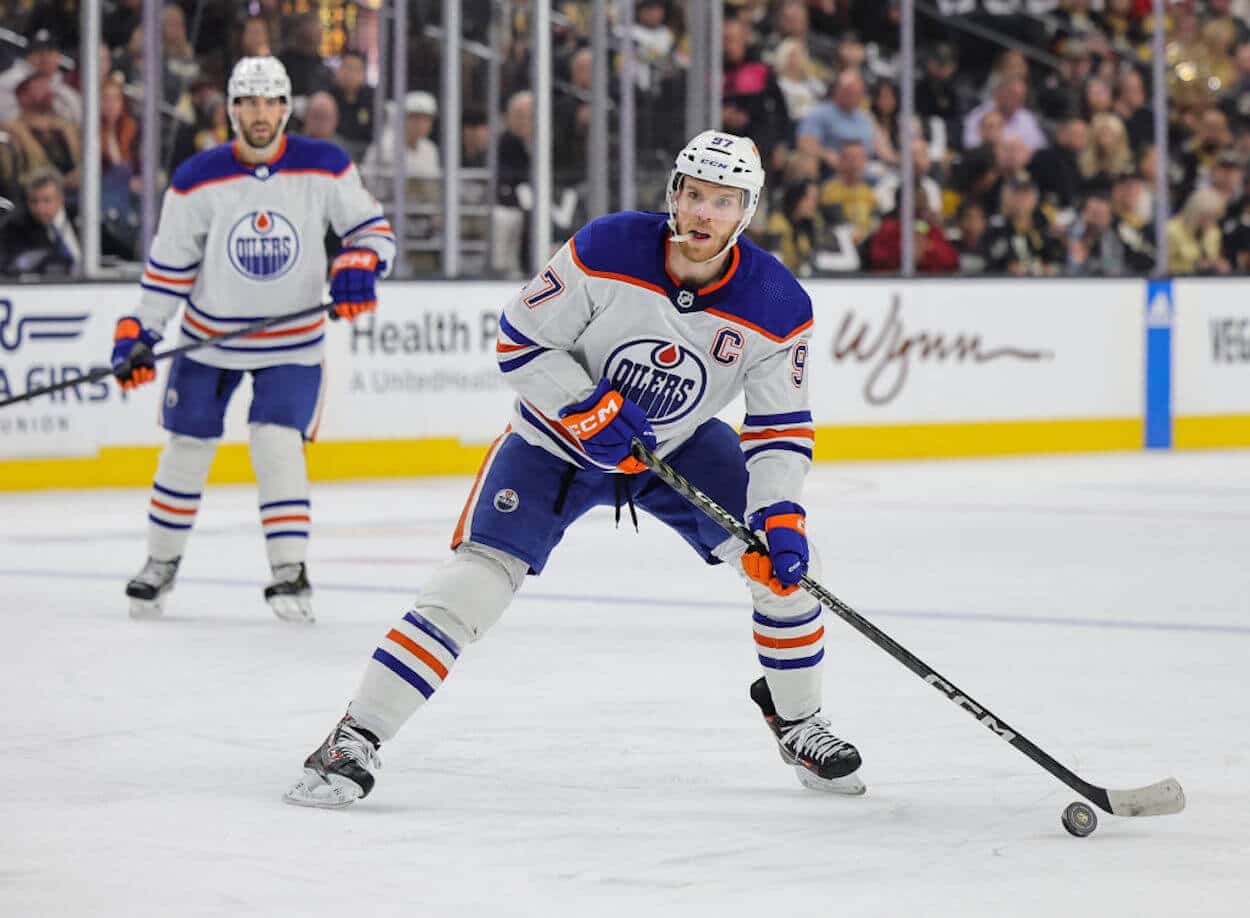 While you can argue that playing a children's game for millions of dollars is already a luxury, it's understandable if pro athletes want to take some time to decompress during the offseason. Working and living in the spotlight can be a challenge, after all. Connor McDavid, however, had something different in mind during the summer of 2017.
In July, he and the Edmonton Oilers agreed to an eight-year, $100 million contract. There was classic hockey discourse around the price — some argued the star should have taken less to help the team, while others asserted that managing the salary cap wasn't the center's problem — but both parties ultimately came together to sign on the dotted line.
And while the dollar amount speaks volumes about McDavid's talents, he also made a statement with the way he built his schedule. Allow former NHL defenseman Brooks Orpik to explain.
"I used to play with [retired forward] Gary Roberts, who Connor trains with in Toronto," Orpik told ESPN's Emily Kaplan. "Gary told me that when [McDavid] signed his new contract this summer, he went to Edmonton to do the press conference on a Sunday. And he took the first flight back to Toronto, even with the time change, on Monday morning, so he wouldn't miss his workout on Monday morning. Right after signing a $100 million contract. I don't know if there are too many guys in the league who would have done that."
Could you argue that flying approximately four hours is far from a Herculean task and hitting the gym, especially when you know the amount of money that your future holds? Sure, but it would have been easy to take it easy, whether that meant hitting the town and heading home a day later or skipping Monday's session. McDavid, however, is no ordinary athlete. His skills on the ice confirm that reality.
That work has paid off, and McDavid is in line for another massive contract
To be clear, Connor McDavid is an incredible NHL talent; he wouldn't have earned a $100 million extension if that wasn't the case. At the same time, though, the hard work that he puts in behind the scenes is clearly paying off.
As mentioned above, the forward signed the new deal ahead of the 2017-18 NHL season. When it came time to hit the ice, McDavid posted a new career high, finishing the campaign with 108 points. That wasn't the ceiling, though. He potted 116 points during the 2018-19 season, taking his offensive game to an entirely new level.
And while that's a more-than-respectable points tally, the Ontario native wasn't finished. After a couple of (comparatively) down campaigns, McDavid's upward trajectory continued. He posted 123 points during the 2021-22 campaign and followed that up with an incredibly 153-point 2022-23 effort.
That reality, combined with his age — the flying forward is only 26 — means there's plenty more money in McDavid's future. His current contract is set to expire during the summer of 2026, and it's safe to assume the Oilers will hand him a blank check when that offseason approaches. There's plenty of time for the salary cap situation to change between now and then, but the forward will be in line for the maximum-allowable contract at the time.
And, if history is any indication, he'll follow that raise by getting back to work ASAP.