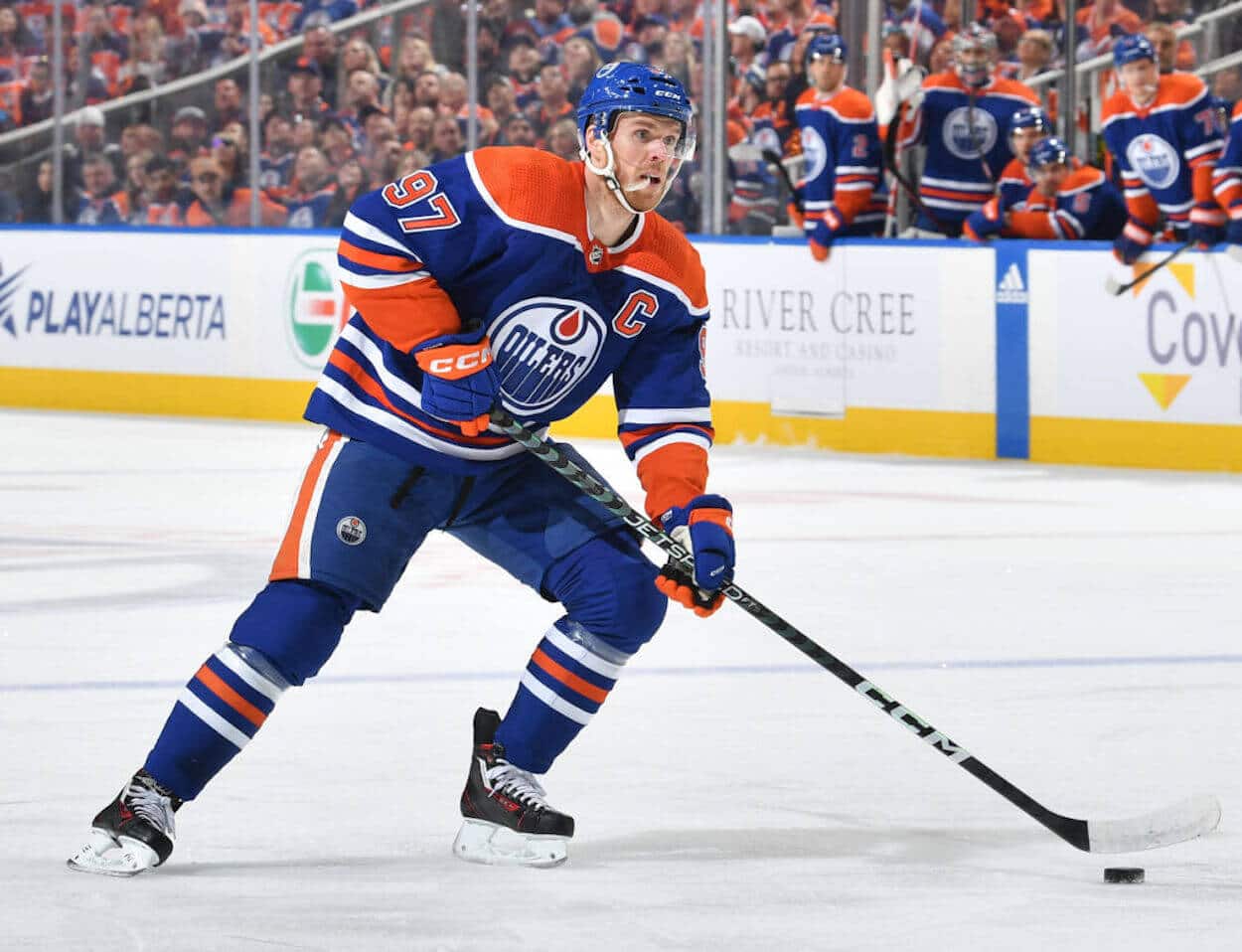 Connor McDavid Once Proved His Character By Refusing to Score a Goal Despite His Teammate's Best Efforts
While Connor McDavid has no problem putting the puck in the net, he tellingly passed up a golden opportunity to score during his time in Erie.
By and large, any NHL player would love to score a goal. Whether you're a forward who tickles the twine 50 times a year or a third-pair defenseman who rarely finds the back of the net, any tally is special. Connor McDavid, however, once passed up a golden opportunity to put the biscuit in the basket.
During his Major Junior career, the forward and a teammate were cruising toward an empty net, and McDavid passed the puck and refused to take it back. And while you might think that rubbed the rest of the Erie Otters the wrong way — you can't pass up a sure-fire goal, after all — no one seemed to mind. In fact, it was held up as a perfect example of the then-teenager's character.
Sound unbelievable? Let's check it out.
Connor McDavid wouldn't accept an empty net goal, try as his teammate might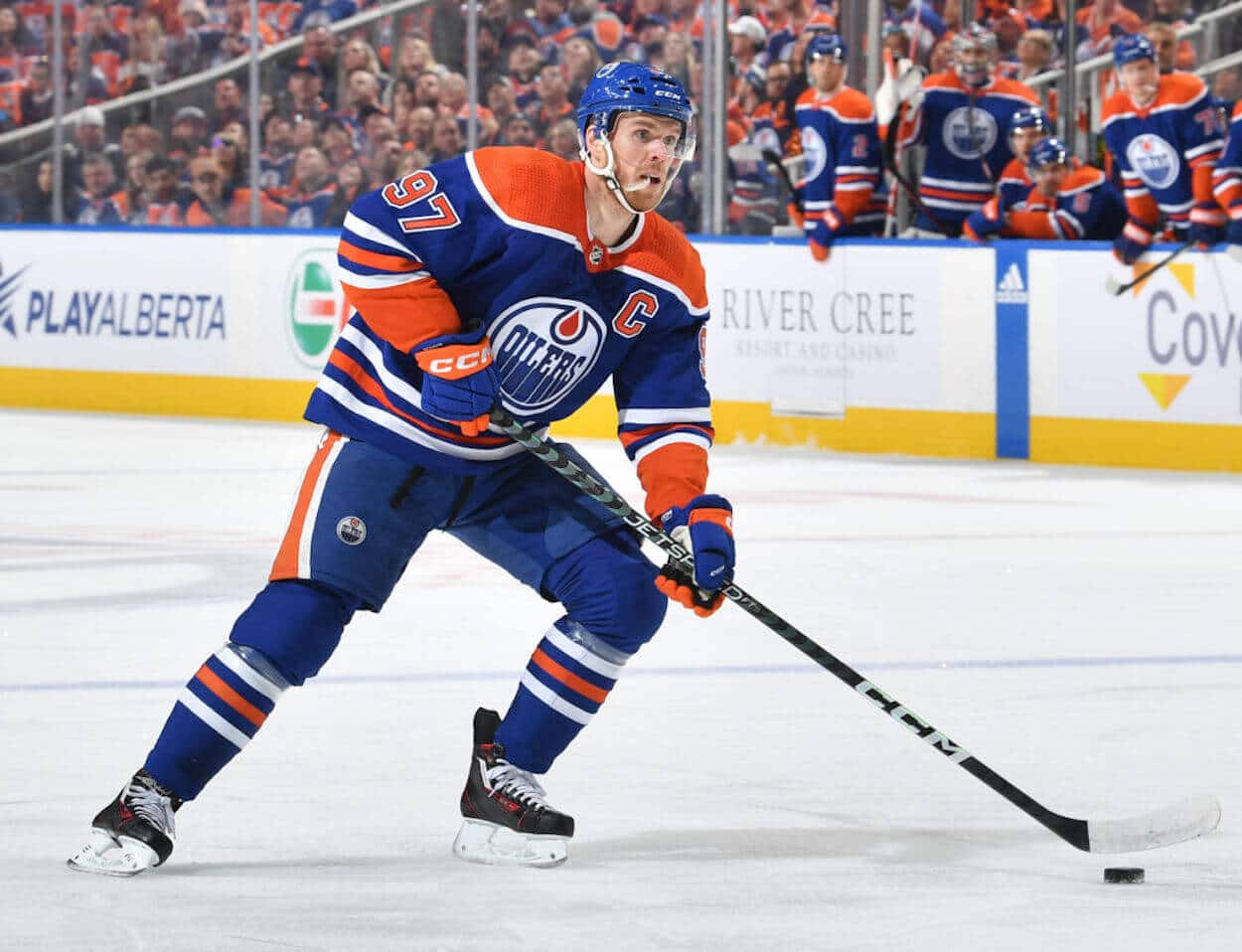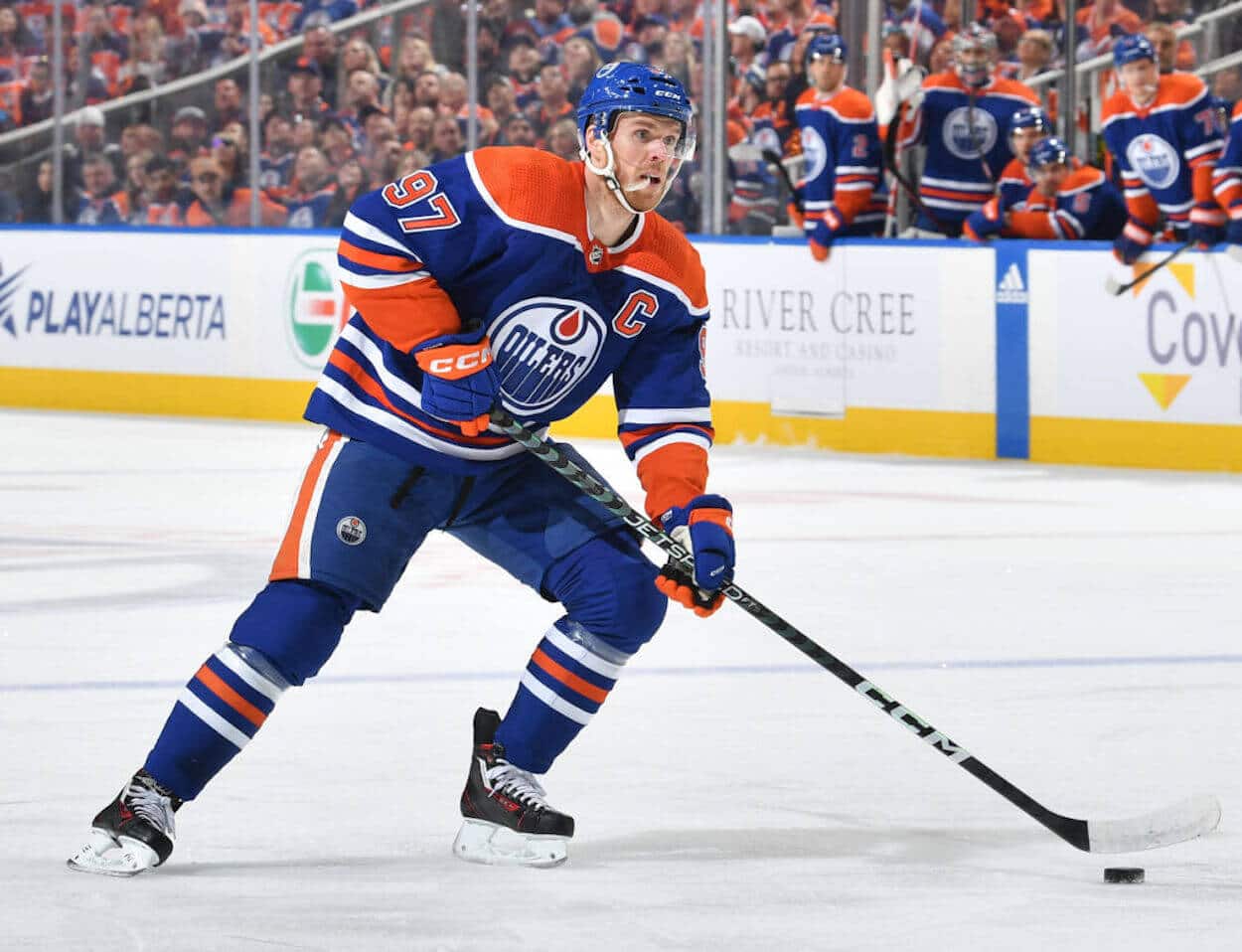 For most hockey players, an empty net is a golden opportunity to not only tally a goal but clinch victory for the team. And while Connor McDavid is no stranger to putting the puck in the net, he refused to take a freebie on at least one occasion.
"I don't recall the exact game but, when we were in Erie, the opposition had the goalie pulled for the extra attacker. Connor was on the ice, and he ended up with the puck in our zone, made some great moves, skated around a couple guys, and exited the zone," Jay McKee, who coached McDavid in Major Juniors, told The Athletic. "He had a clear line to the net, with zero pressure from behind. Remi Elie had exited the zone as well – nobody was anywhere near them. As they crossed the opposition's blue line, Connor passed to Remi – something most players would do to give their teammate an extra point."
Elie then tried to do the polite thing and send the pass back to McDavid. The star center, however, went to some extreme lengths to avoid getting the puck on his stick.
"Connor kept his stick in the air and didn't want the puck back," the former assistant coach continued. "Remi kept looking at him wanting to give it back, but Connor wouldn't put his stick back on the ice. Remi almost missed putting it into the empty net. He almost skated past the goal line looking to give the puck back to Connor."
And while you might think that could irk a hard-nosed hockey coach — an empty net opportunity is a chance to seal the game, not an invitation to get cute — McKee had a different perspective on the situation. In his mind, it showed what made McDavid so special.
That to me right there spoke volumes of Connor's character as a person. He was incredibly respectful and humble. He was amazing on and off the ice. But that gesture in that moment – during his draft year – I've never seen a junior hockey player, or a player at any level for that matter, who has had the character to do what he did there. He sacrificed what would be a guaranteed goal for himself, for the benefit of a teammate – a teammate who only played half a season with him as well. True class.

Jay McKee
And, as anyone who is familiar with hockey culture can confirm, true class is a rather high compliment in the ice game.
Since then, Connor McDavid has continued to earn rave reviews and score goals
For many players, especially those in Major Junior hockey trying to prove themselves, a single goal can be a life-changing opportunity. Connor McDavid, though, is doing just fine, even without that empty netter to his name.
The center finished that final junior season with 44 goals and 120 points, setting the stage for him to become the first overall pick of the 2015 NHL draft. And while life in the pros can be tricky for anyone, even a generational talent, McDavid hasn't missed a beat from an offensive perspective. He potted 16 goals as a rookie — that might not sound impressive but seems better when you consider he only played 45 games that campaign — and only continued upward from there. He most recently finished the 2022-23 season with 64 goals, a new NHL career high.
And, beyond that, the star center still seems to possess the same character that compelled him to turn down an empty-net goal all those years ago. McDavid is the Oilers captain, and while he's not always the most exciting personality in the room, he's generally regarded as a pretty good guy.
Don't take my word for it, though. Consider what Drake Caggiula, someone who knew No. 97 since they were in school and later played with McDavid in the pros, had to say.
"He was great as a young captain, I was able to lean on him, and despite being three years older than him, I leaned on him and asked him a lot of questions, asked him how I could better my game, and I was able to learn quite a bit from him," Caggiula explained, according to NBC Sports.
Alternatively, take what Cam Talbot told the media after McDavid's rookie season.
"I think, on the ice, he does everything the right way," the goalie said, according to the Oilers' official website in 2016. "He doesn't take shortcuts, he's always the first one up the ice, first guy back on the backcheck. He leads by example on and off the ice, just the way he carries himself. There's different ways that you can lead, and it doesn't always have to be vocal, and Connor is just one of those guys who leads by example, and that's a guy you can follow."
And remember that the Ontario native has only matured from there. If nothing else, his veteran status should mean that he's even more comfortable leading his NHL peers these days.
The scenery may have changed, and Connor McDavid is now hockey's one of the NHL's biggest stars, but it certainly seems like he's the same guy who impressed Jay McKee by refusing to take an empty-netter from his teammate.