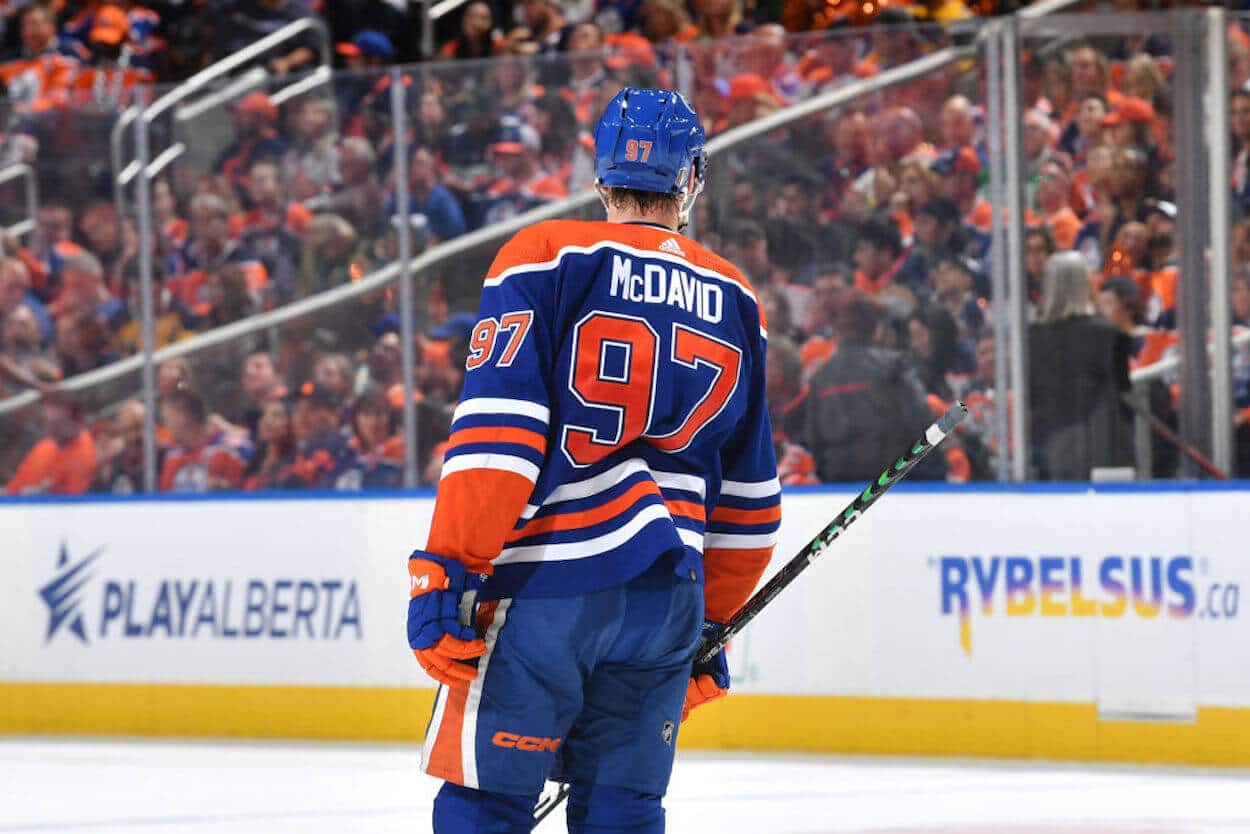 Connor McDavid's Weekend Was the Perfect Summary of a Disappointing Career
Connor McDavid had an MVP-quality regular season, but couldn't get the Oilers over the hump in the playoffs. Fair or not, that's the recipe for disappointment.
In the world of sports, there are plenty of cliches about bouncing back from disappointing circumstances. Connor McDavid will need all of them after this past weekend. While things started off well, with the star forward being named as one of the finalists in the race for the Hart Trophy, the worm quickly turned. The Oilers dropped Game 5 of their second-round series against the Vegas Golden Knights on Friday night. On Sunday, Edmonton lost again, officially ending the season.
Was the elimination McDavid's fault? Not really. Does that reality matter when push comes to shove? Not really.
When you're a big-time star on an NHL team, there isn't much room for subtlety. This is your legacy, and Stanley Cup rings are what matter.
After a fantastic regular season, Connor McDavid saw the 2022-23 campaign slip away on Sunday
While you could argue recording two assists per goal inflates the totals, piling up a sizable points total during an NHL season is still an impressive feat. During the 2022-23 campaign, however, Connor McDavid took things to an entirely new level. Although he had broken the 100-point plateau before, the Oilers captain pushed past 150, finishing the regular season with 153 points (64 goals and 89 assists).
When you combine that total with Edmonton's team performances — the club won 50 games and finished second in the Pacific Division — it makes perfect sense that, on Friday, May 12, McDavid was named one of the three finalists for the Hart Memorial Trophy (NHL MVP). The glow of that honor, however, was surely short-lived.
On that very evening, McDavid and his Oilers had a crucial postseason contest. Their second-round series against Vegas was knotted at two, and Game 5 was the pivot point. The captain did his part, scoring two goals, but Edmonton lost 4-3.
That left the Canadian club staring down the barrel of elimination on Sunday night. McDavid scored an early goal, and Edmonton pulled ahead with a 2-1 lead, but the Oilers couldn't hold on. They lost 5-2, ending the season in disappointment.
Just like that, Connor McDavid's career year was over.
McDavid put up spectacular numbers, but that's not enough to change the perception of his season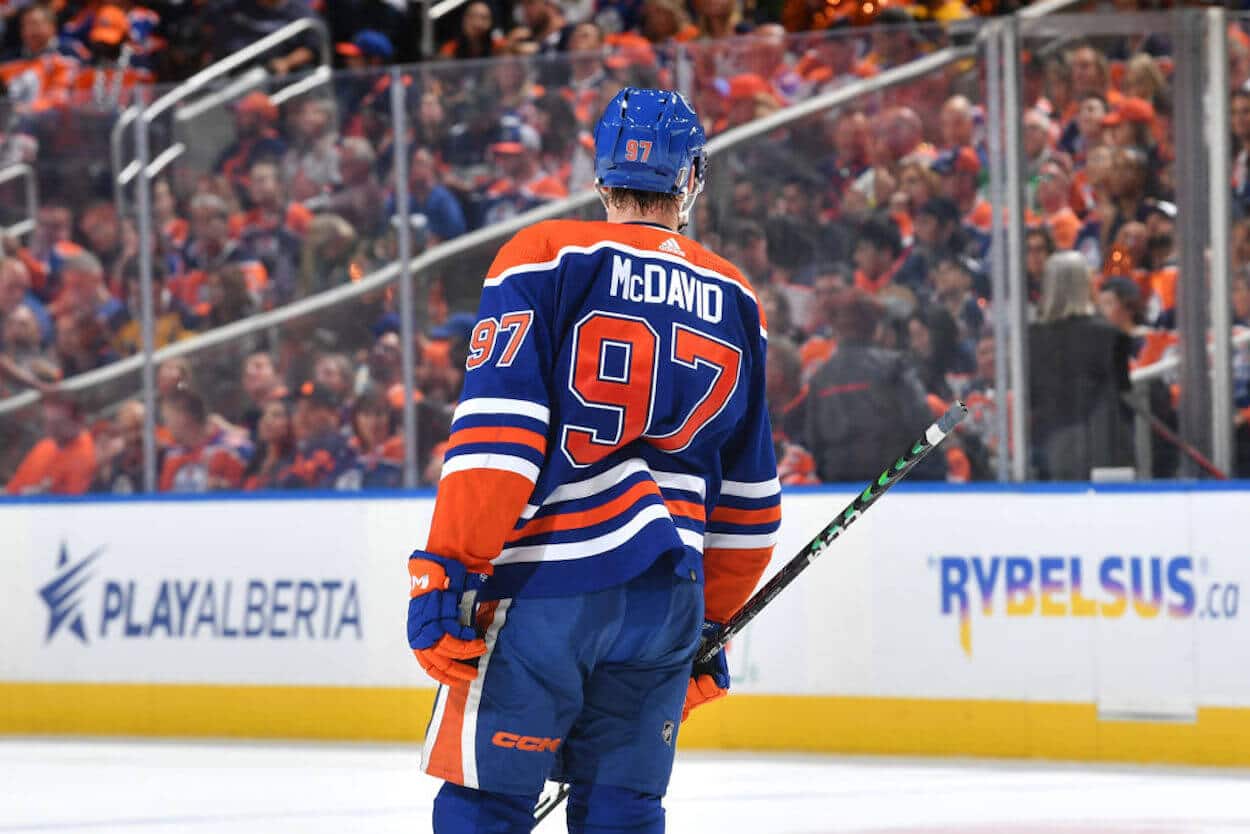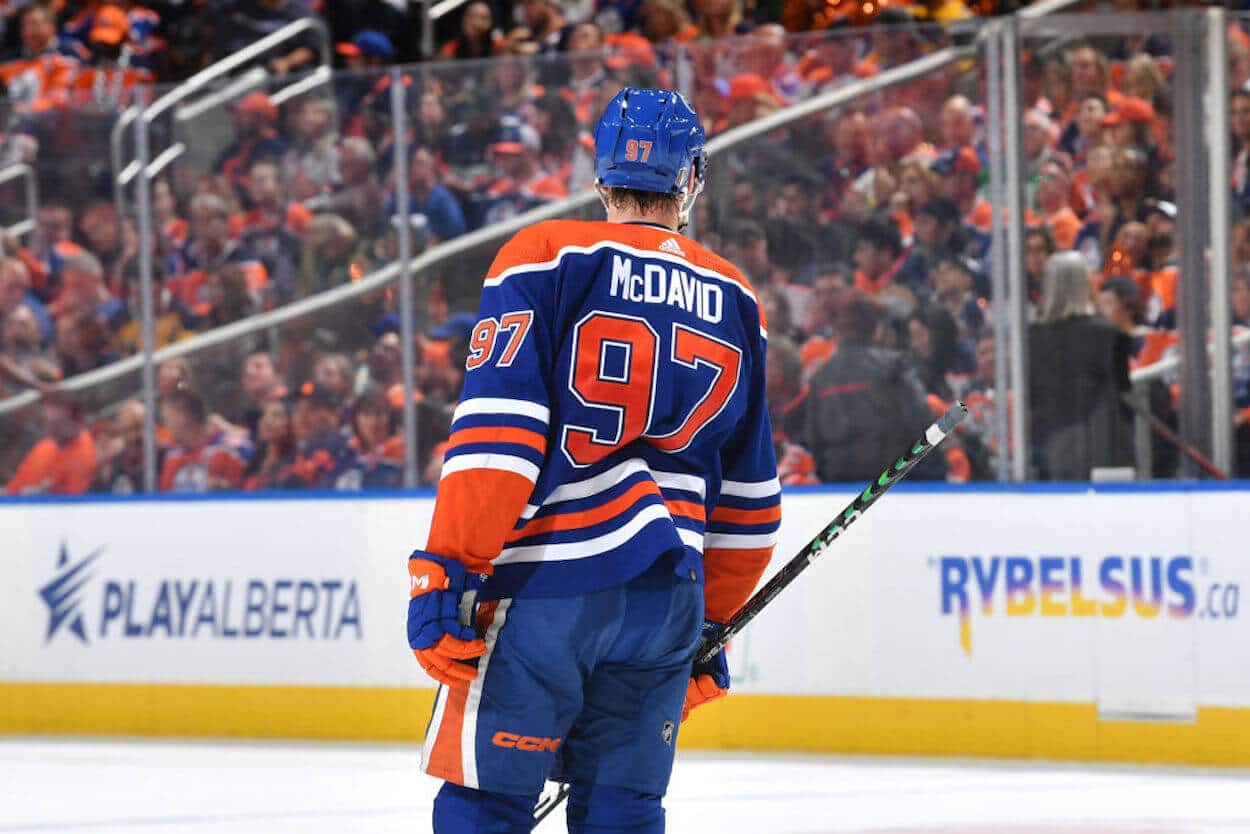 Before going any further, I want to include a disclaimer. Connor McDavid put together an incredible season — beyond his 153 regular-season points, he added 20 more points in 12 playoff games — and I think he deserves a great deal of credit for that performance. My thoughts, however, are overshadowed by the larger narrative.
Championships, like it or not, matter in all sports. Winning the Stanley Cup is especially important in hockey. While the idea that lifting the Cup is a challenge is baked into the postseason narrative, there's still an idea that a legendary career isn't complete without a title; just consider Ray Bourque leaving Boston to take one last run at his dream in Colorado.
Through that lens, Connor McDavid failed this year. He's one of the best players in the entire league but couldn't get his team over the postseason hump. The Oilers didn't even reach the Conference Finals, let alone the Cup Finals. That means he fell short.
But wait, you may be saying, hockey is a team game. There's plenty of randomness at play. How can you blame someone who recorded 20 points in 12 playoff outings?
And while I'd personally agree with you, consider some of the headlines swirling around the internet after Edmonton's exit.
"Connor McDavid Should Follow Kevin Durant's Blueprint for Success and Leave Edmonton"
"Oilers Mocked by Fans for Wasting Connor McDavid's Prime After Loss vs Golden Knights"
"Is this the biggest disappointment of the McDavid-Draisaitl era?"
"The Oilers are out of the playoffs and there's plenty of blame to go around" (in complete fairness, McDavid wasn't receiving any of that blame in this piece)
While you could argue that headlines aren't representative of reality — anyone can write an article without it being representative of the overarching sentiment — I would assert that published pieces do play a role in shaping public discourse. If enough pieces say that McDavid's season was a disappointment, that's what people will start to accept.
He's going to be seen as a disappointment until he leads a team, whether it's the Oilers or anyone else, to the Stanley Cup. His Hart Trophy nomination? It was forgotten as soon as Edmonton lost that night.
Is it 100% fair? Of course not. But when you're a big-time star, that status is something of a double-edged sword. You'll get the credit when things go well, but you'll also be in the spotlight when everything comes crumbling down, no matter how much responsibility you bear.
Connor McDavid may still be young, but he clearly understands that.