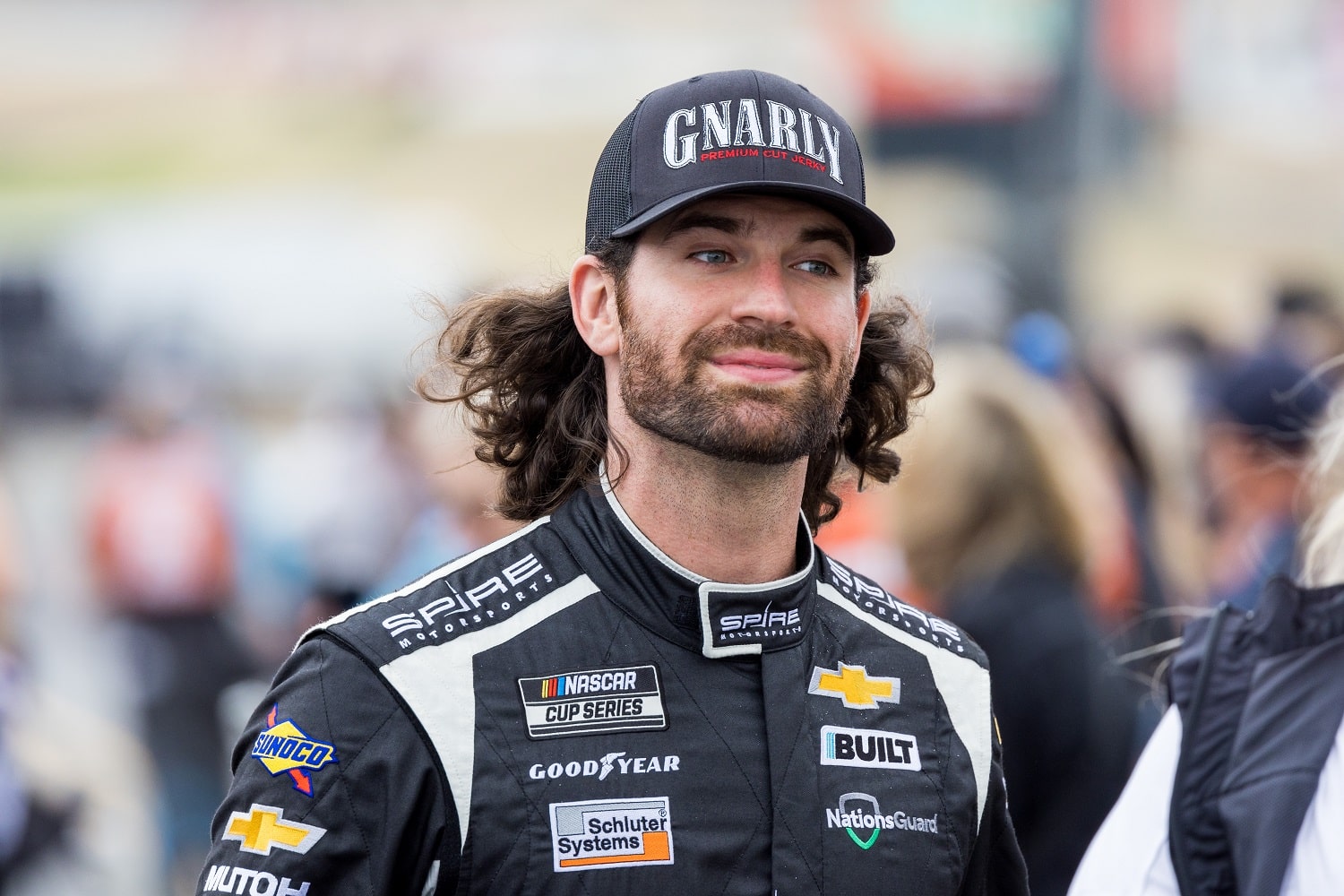 Corey LaJoie Was Within a Lap of Becoming NASCAR's Unluckiest Winner
A little-known rule could have kept Corey LaJoie out of the NASCAR Cup Series playoffs even if he won Sunday at Atlanta.
Twitter will start Monday arguing about whether Chase Elliott threw a dirty block and then spend the rest of the day complaining about reporters stirring up controversy by asking Corey LaJoie his feelings about what the 2020 NASCAR Cup Series champion did.
That's because Twitter is an intellectual cesspool that Elon Musk should have never contemplated buying. But we digress.
The actual No. 1 takeaway from Sunday at Atlanta Motor Speedway should be how close LaJoie came to becoming the unluckiest Cup Series winner in memory.
Corey LaJoie was no fluke at Atlanta Motor Speedway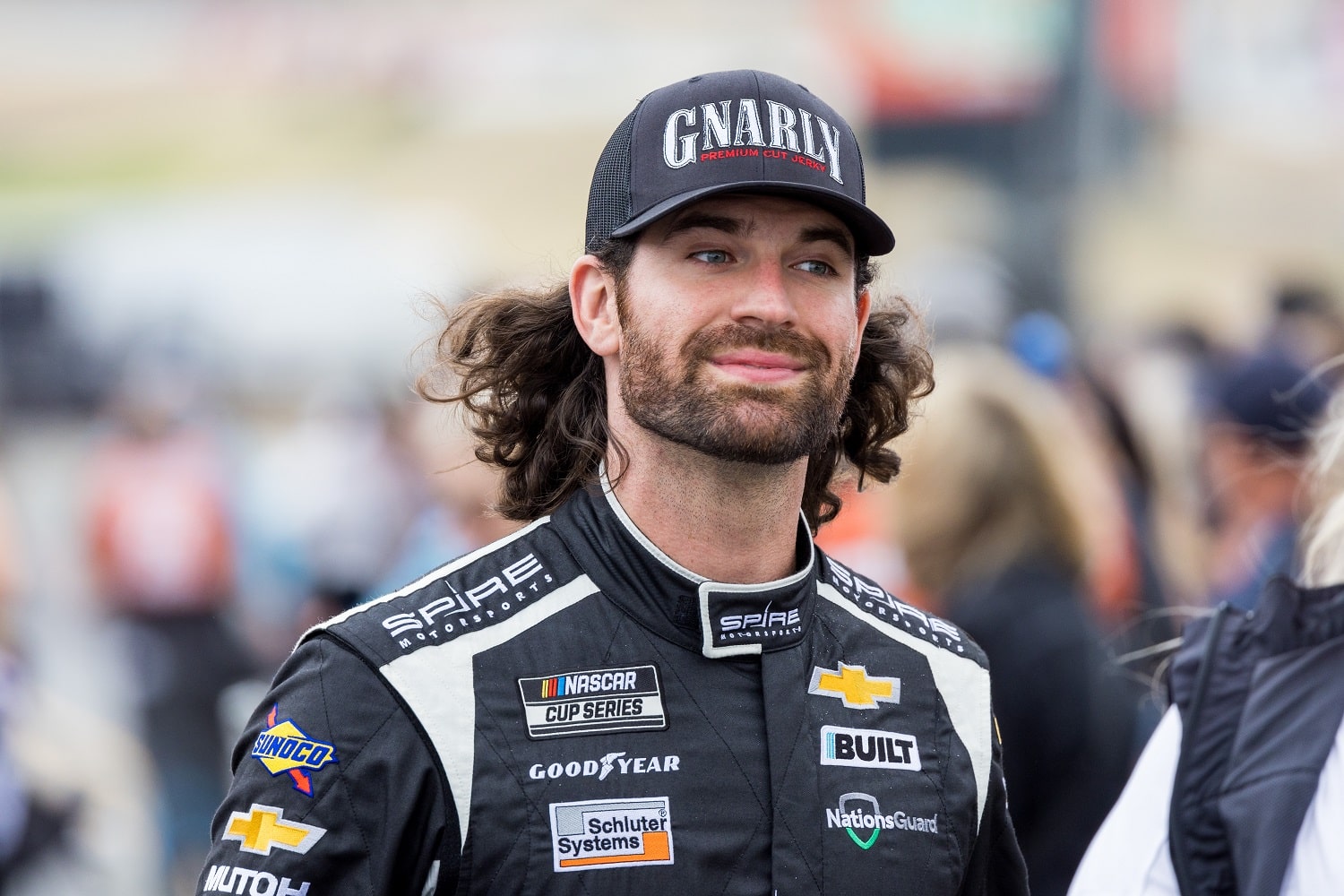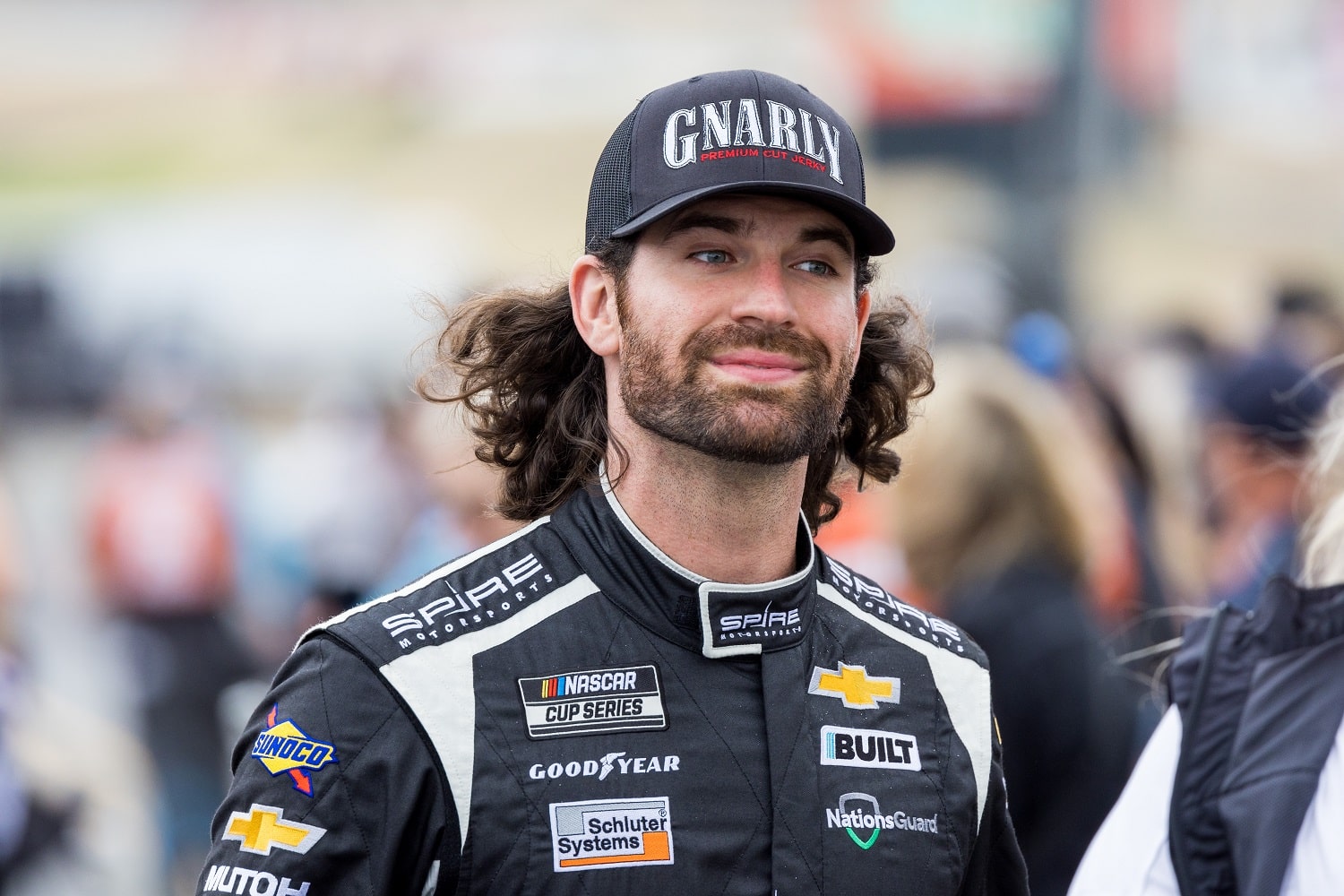 Other than for a minute or so coming out of the pits on Lap 190, Corey LaJoie ran in the top five for the final 80 laps on Sunday. In fact, he quickly took advantage of others cycling through their stops to lead for 10 laps. Afterward, he ran nine more laps out front on a day in which the lead changed hands 26 times.
So, it was no fluke that he contended until Chase Elliott's No. 9 Chevy caught LaJoie's left front while throwing a block and put the No. 7 Chevy into the wall. The move had the effect of triggering a caution after the white flag had already come out, and Elliott took the checkered flag under the yellow.
That's the move that had fans buzzing with two schools of thought developing, neither necessarily correct:
Elliott would have had conniptions had the roles been reversed and LaJoie nudged him with the right rear fender.
LaJoie didn't express outrage – in fact, he went to Victory Lane to congratulate Elliott – so the move was tough but fair.
What is a fact is that Elliott left with seven more playoff points than he had starting the day because he also won the first two stages. Meanwhile, the wreck left LaJoie in 21st place for the day.
Corey LaJoie was within a lap of becoming NASCAR's unluckiest winner
Had the final lap of the Quaker State 400 played out differently, Corey LaJoie could have become the season's 14th race winner in the NASCAR Cup Series. That would have had implications beyond representing LaJoie's first victory in 183 career starts for five teams and three manufacturers.
First, it would have dropped Christopher Bell below the playoff cut line on a day when the driver of the No. 20 Toyota experienced some misfortune of his own. Second, it would have moved the Cup Series closer to the much-discussed scenario of producing more race winners than available playoff spots.
However, a victory by LaJoie wouldn't actually have done much for playoff implications because of one of two rules that a lot of us have chosen to brush aside this summer while sizing up playoff possibilities.
One is that the regular-season points champion advances to the playoff even if he hasn't won a race. While Ryan Blaney might not catch Chase Elliott without first winning one of the seven remaining races, there remains the remote possibility he could snatch the title without driving onto Victory Lane. That changes the conversation from who'll lose out if we get 17 winners to perhaps who loses out if there are 16 victors.
The other consideration is the NASCAR rule that a driver doesn't automatically qualify for the playoffs by winning one of the 26 regular-season races. He or she must also finish in the top 30 in points. That could have set LaJoie up as the unluckiest NASCAR Cup Series race winner.
The driver of the No. 7 Chevy is 31st in points
The points standings after Sunday's race show second-year Spire Motorsports driver Corey LaJoie in 31st place, where he's been since the Coca-Cola 600. In fact, the only full-time driver below him is Cody Ware.
Assuming he had won at Atlanta Motor Speedway, LaJoie's immediate priority would have become to catch Brad Keselowski in points. Winning on Sunday would have netted him another 27 points, but LaJoie would still stand 17 points behind Keselowski and 35 behind Todd Gilliland. And, of course, LaJoie would still be the first man out if the Cup Series got to 17 (or possibly just 16) winners.
So, go ahead and blast Chase Elliott for how the end of Sunday's race played out, but he didn't cost LaJoie a place in the playoffs.
Like Sportscasting on Facebook. Follow us on Twitter @sportscasting19 and subscribe to our YouTube channel.