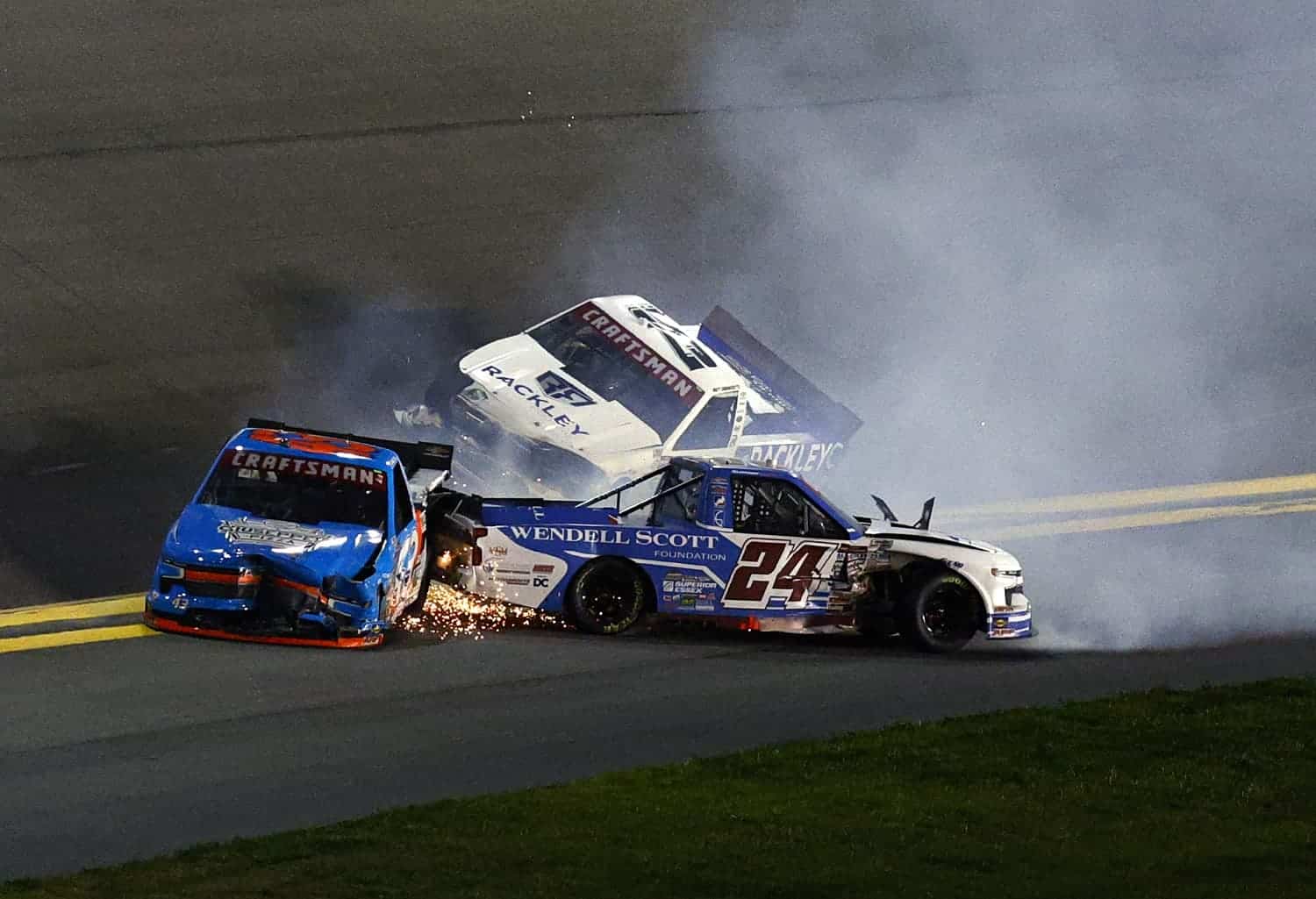 The Craftsman Truck Series' Perpetual Myth Needs to Be Put to Rest
The Craftsman Truck Series is not as much a development tool as some would like us to believe.
The perception of NASCAR's third-tier series being a stepping stone for future greatness took another beating over the weekend at Bristol Motor Speedway, though I'm pretty sure Joey Logano has a bright future in the Cup Series.
Logano won the Weather Guard Truck Race on Dirt on the historic 0.533-mile track. Some argue that the likes of Logano, William Byron, and Chase Briscoe finishing in the top seven deprives truck teams and drivers of purse money and publicity.
That's a reasonable argument, but don't try pointing to the Craftsman Truck Series as an essential training ground for future Cup Series champions. It's just not true, so Cup stars aren't stymying the development of young prospects.
Joey Logano is the latest invader to win in the Craftsman Truck Series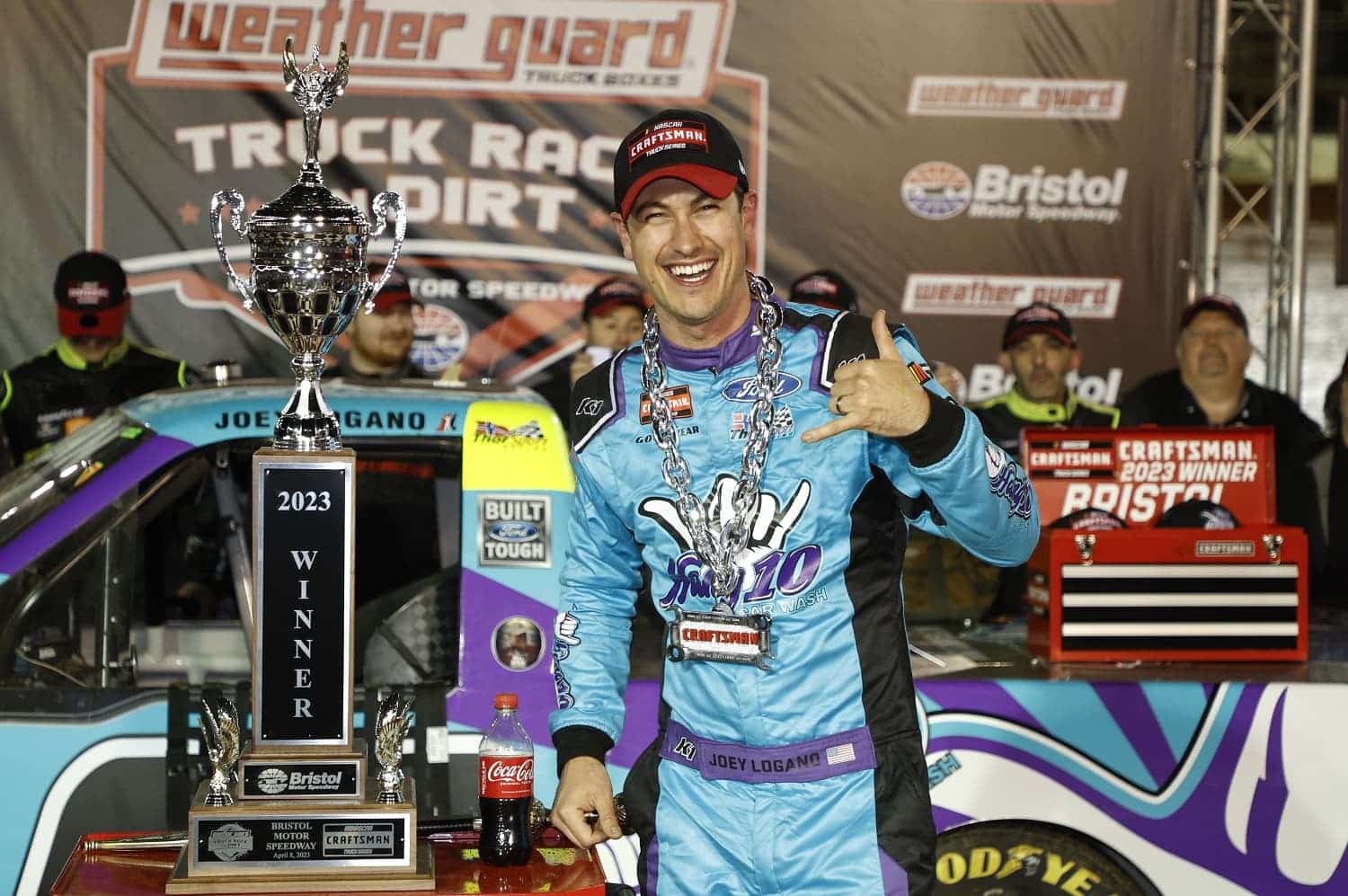 NASCAR limits Cup Series veterans to five annual appearances in each of the lower national series and makes some races off-limits, but big names dropping down still win quite a bit.
Last season, Cole Custer, Tyler Reddick, and Kyle Larson won Xfinity Series races. Kyle Busch sat out the Xfinity season after winning all five of his appearances in 2021, but Busch, William Byron, Todd Gilliland, and Ross Chastain rolled onto Victory Lane in the 2022 Craftsman Truck Series.
Less than two months into the current season, AJ Allmendinger has won the Xfinity Series at COTA (with William Byron and Ty Gibbs right behind him), and Busch and Joey Logano have won truck races at Las Vegas and Bristol, respectively.
Logano has been full-time in the Cup Series since 2009 and has won 29 Xfinity and two truck races in that time. By comparison, Busch's totals since going Cup racing full-time in 2005 have been 97 and 63, respectively. Each is a two-time Cup Series champion.
Truck series champions move on but seldom prosper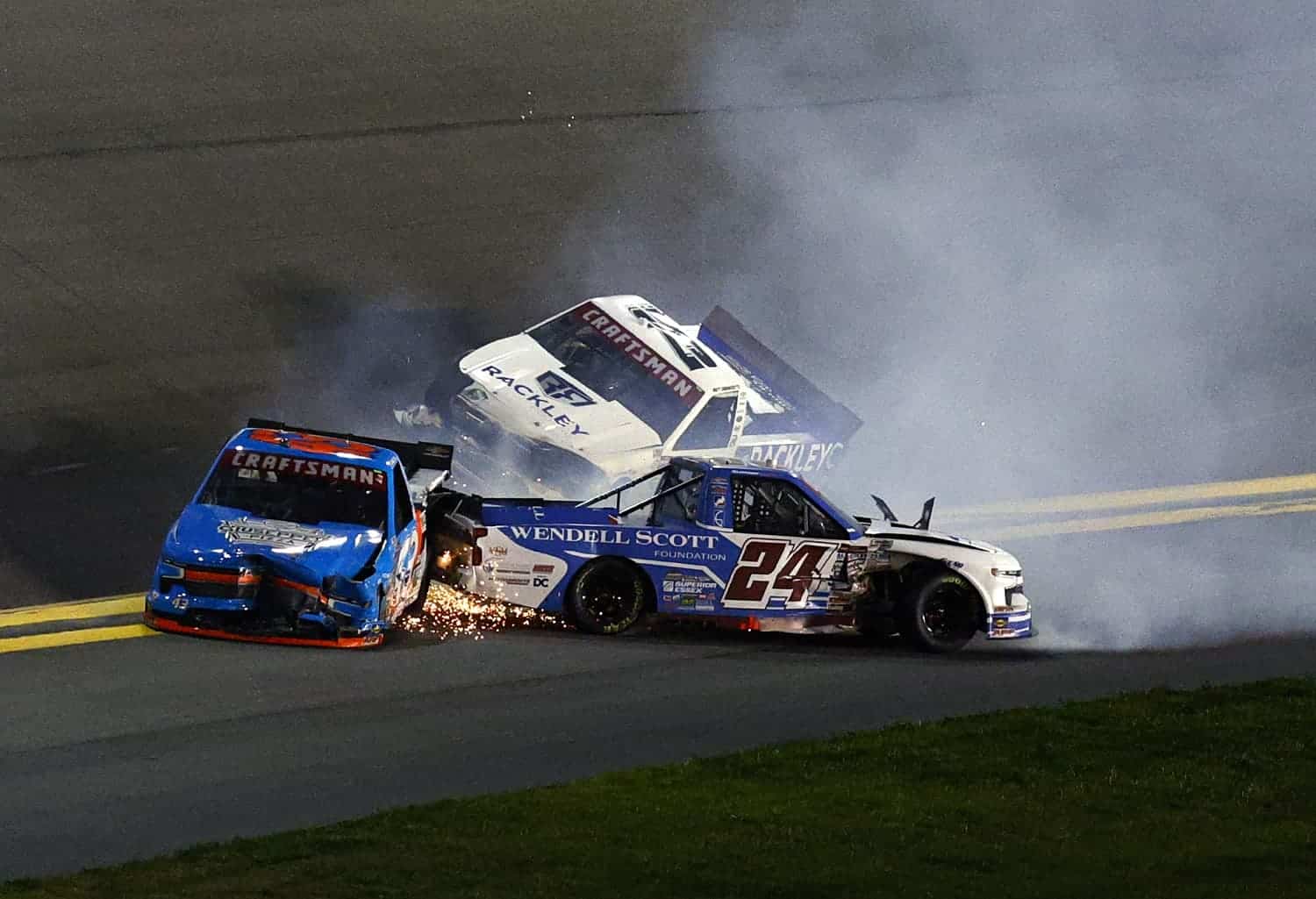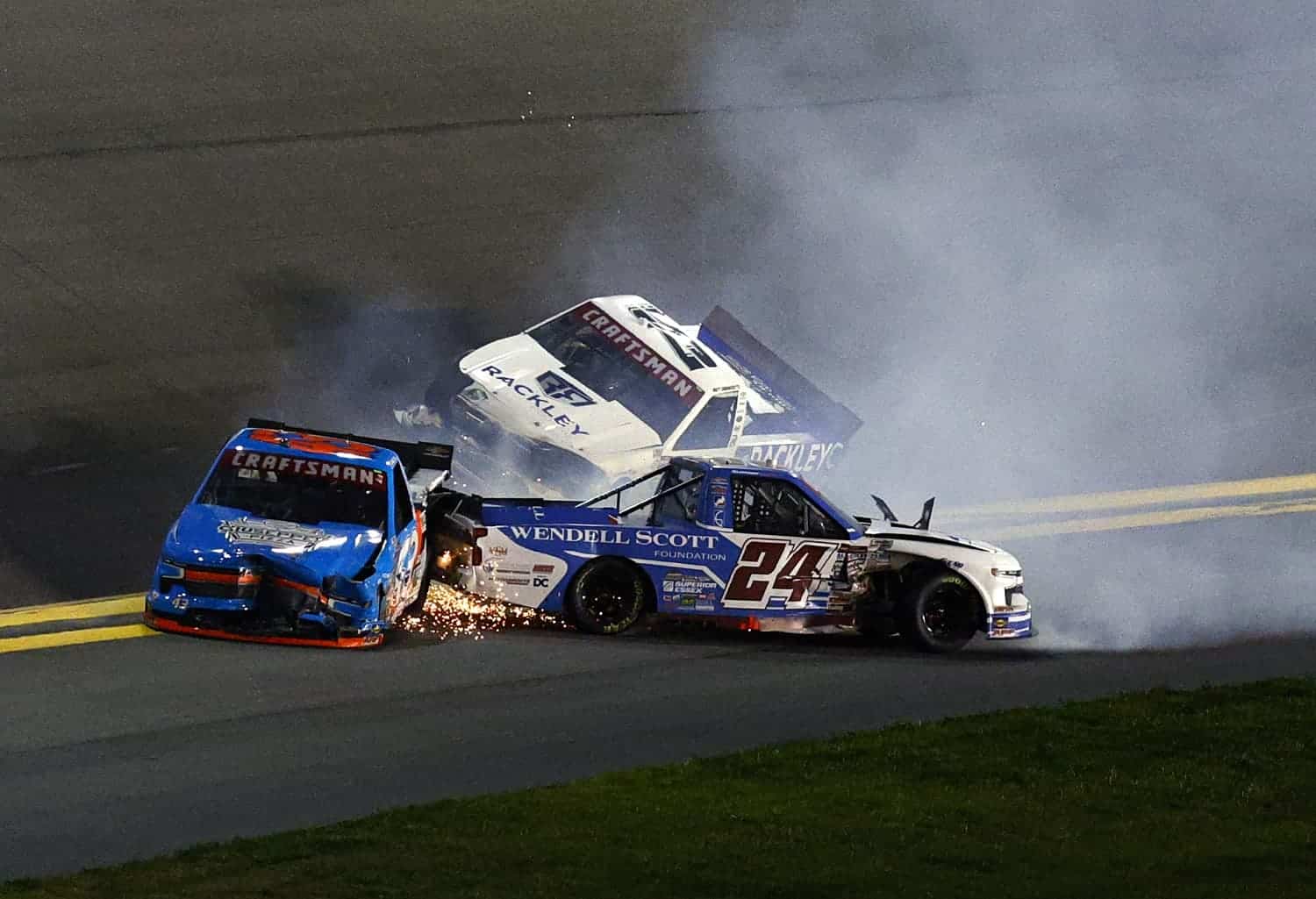 The notion that competing in the Craftsman Truck Series is an important step toward Cup Series stardom doesn't hold water. Joey Logano logged one race there in 2008 before graduating to heavy workloads in the top two series. Kyle Busch made seven starts before moving on. Ty Gibbs, who's on his way to the Rookie of the Year Award, hasn't competed in the third-tier series yet.
Meanwhile, few who've won season championships since the introduction of truck racing in 1995 have amounted to much. Only six titlists have gone on to win races in the Cup Series, and Greg Biffle (2000 champ, 19 victories) has more wins than all the others combined.
Winners of the Rookie of the Year Award have fared better after advancing to the Cup Series. Biffle, Kurt Busch, and Carl Edwards went on to successful careers, and Erik Jones, William Byron, and Chase Briscoe have made an impact.
Even Dale Earnhardt Jr. has doubts about the Craftsman Truck Series
Is there value in the Craftsman Truck Series as a development tool? To a certain degree, yes. The trucks are competing on top tracks, drivers and crews are working under NASCAR rules, and relationships are being made with sponsors as well as team owners at higher levels.
But the trucks don't handle in a fashion remotely similar to the cars in the Cup and Xfinity Series, and there are disparities in the quality of truck equipment and level of driving ability. And, again, a combined 35 Cup Series wins by all the past truck champions hardly impresses.
One common criticism has been that truck races are less about skill than they are about survival. The green-white-checker might as well have been invented for truck racing. Jeff Gluck of The Athletic suggested, "races are some of the most cringe-worthy in terms of how the field races one another."
Dale Earnhardt Jr. piled on last week by saying he no longer wanted to run a truck race at Martinsville because "they run over each other like crazy."
Add the stage break restarts to the cautions for racing incidents, and there are too many restarts, leading to too much time pack racing and subsequently wrecking. It will stay that way until NASCAR relents and brings back single-file restarts.
Got a question or observation about racing? Sportscasting's John Moriello does a mailbag column each Friday. Write to him at [email protected]