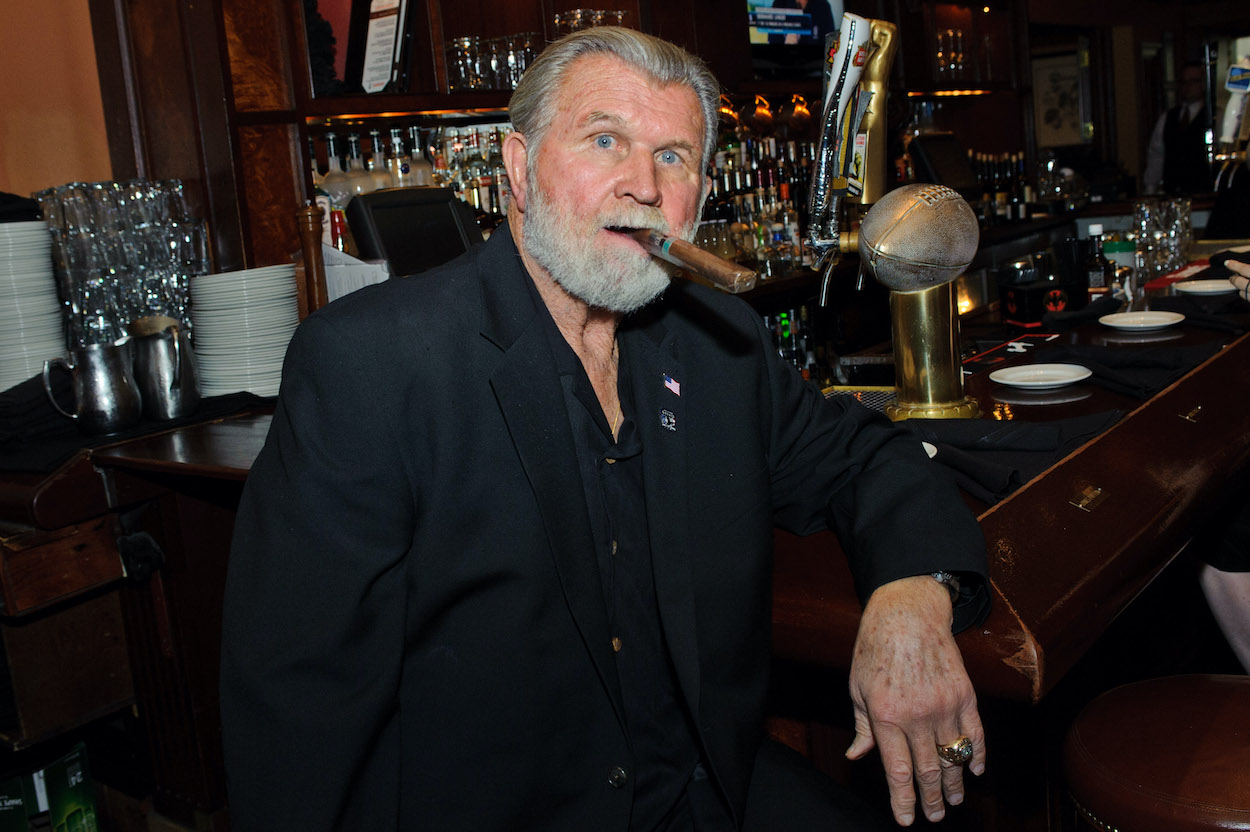 Cris Collinsworth Surprisingly Squashes the Famous Stereotype About Mike Ditka: 'One of the Most Generous Human Beings I Have Ever Met'
Mike Ditka will pay you $100 for simply opening the door or wiping his car's windshield.
Mike Ditka is one of the most intimidating figures in sports history. His no-nonsense attitude and stone-faced frown made him the most frightening coach in the NFL throughout the 1980s and 1990s.
But under that hard exterior apparently lies a pillow-soft core that makes Ditka tip $100 to everyone he meets and cry at well-written Christmas cards. NBC broadcaster Cris Collinsworth recently revealed what Ditka is really like behind closed doors, and it'll completely change your view of the legendary Chicago Bears tight end and head coach.
Mike Ditka has always been an intimidating presence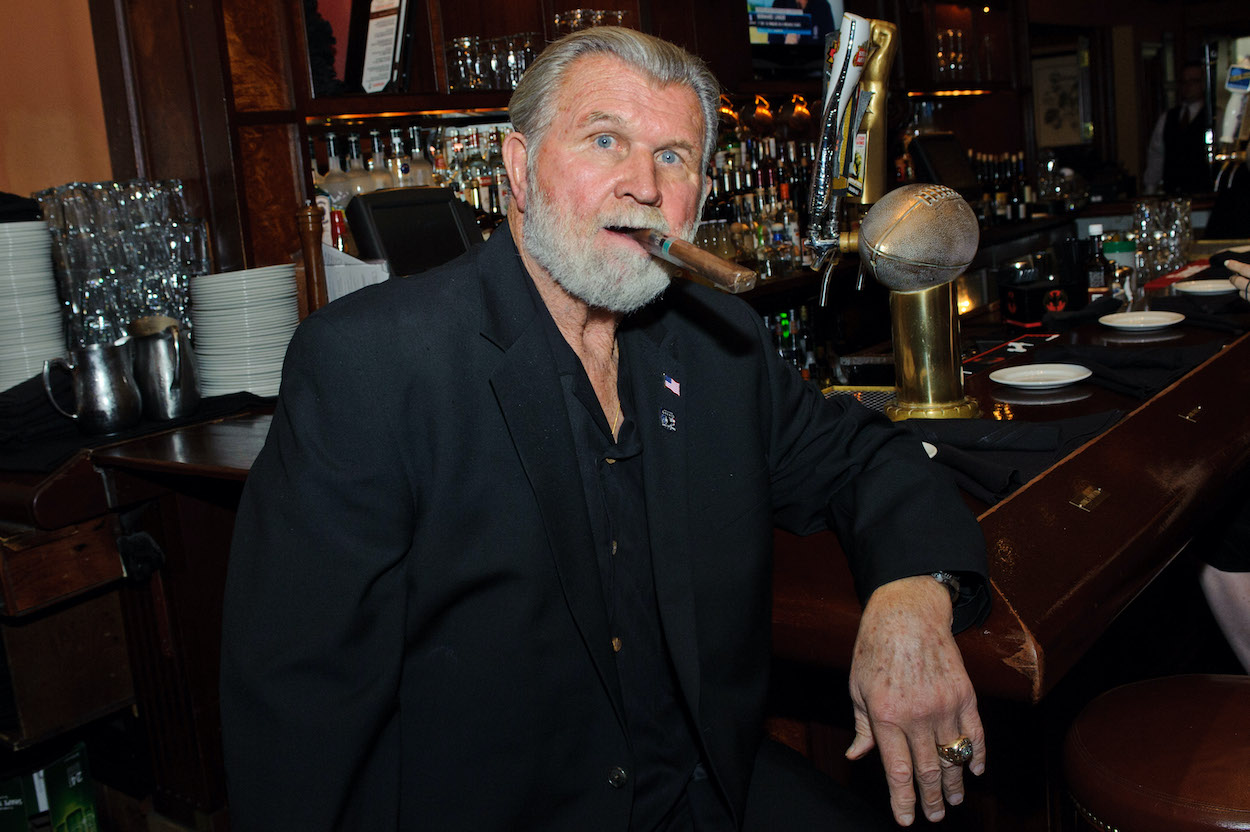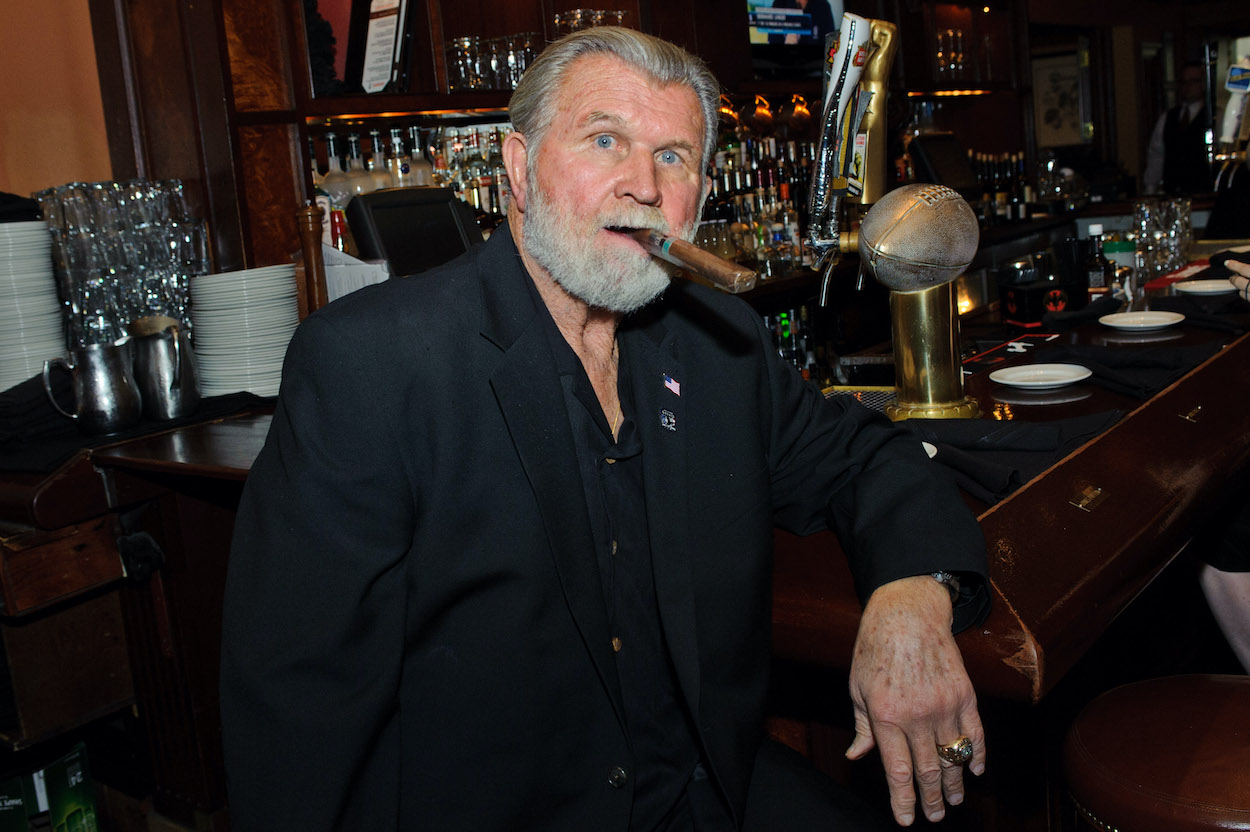 It doesn't matter if he was lining up across from a defensive end, patrolling the NFL sidelines in sunglasses and a Bears sweater vest, or talking about football on your television for ESPN, Ditka has always had an intimidating aura follow him around wherever he goes.
The Super Bowl-winning player and head coach constantly has a menacing frown pasted on his face, and even his own players were afraid of approaching him during games or practices. Ditka earned the nickname "Iron Mike" for his stoic appearance on the sidelines, and it couldn't have fit him any better.
Fans still view Ditka as a scary, unapproachable figure even in his old age, but it sounds as if he's softened up a bit over the years.
Cris Collinsworth says Ditka is "one of the most generous" people he's ever met
We all have our own opinions on Ditka from an outside perspective, but if anyone knows what the Hall of Fame coach is like behind closed doors, it's Cris Collinsworth.
Collinsworth worked alongside Ditka at NBC throughout the mid-1990s, and he saw a different side of the NFL legend that we don't have access to.
While speaking on a recent episode of The Cris Collinsworth Podcast featuring Richard Sherman, Collinsworth told a story that will change how we see Ditka moving forward.
"Mike Ditka, no matter who he came across, if it was somebody doing something for him — there was literally a guy who would show up at the NBC studio every Sunday morning for our pregame show, and just open the door for Mike, and Mike would give him $100," Collinsworth said. "I'm not kidding ya. The dudes that would stop the cars and do the swipe and squeegee on your windshield or whatever — he wasn't even driving — we're in the backseat. Somebody's driving us to the studio. He'd roll down the window and give the guy $100.
"One of the most generous human beings I have ever met in my life."
Even Mike Ditka cries sometimes
From afar, you wouldn't think a single tear has ever left Ditka's eyes in his life. He's just too tough. Too manly.
But Collinsworth revealed something as simple as a Christmas card is enough to make Ditka cry.
"For Christmas — I was working with he and Joe Gibbs — I sent them both a Christmas card, and I just wrote a little note in there. 'Hey, I'm just so thankful to you two guys. Legendary coaches but you guys treat me like an equal. I've had a blast and I've learned so much football,' and all that kinda stuff in there," Collinsworth said on the podcast. "So I come back in the studio the next time, and he stops me and he goes, 'Hey, I read your card… I cried.'
"And he turned around and walked away! I was like what?? Wait a minute man, you're Mike Ditka, what are you telling me here?"
Well, it's official. You can never feel embarrassed about crying ever again.