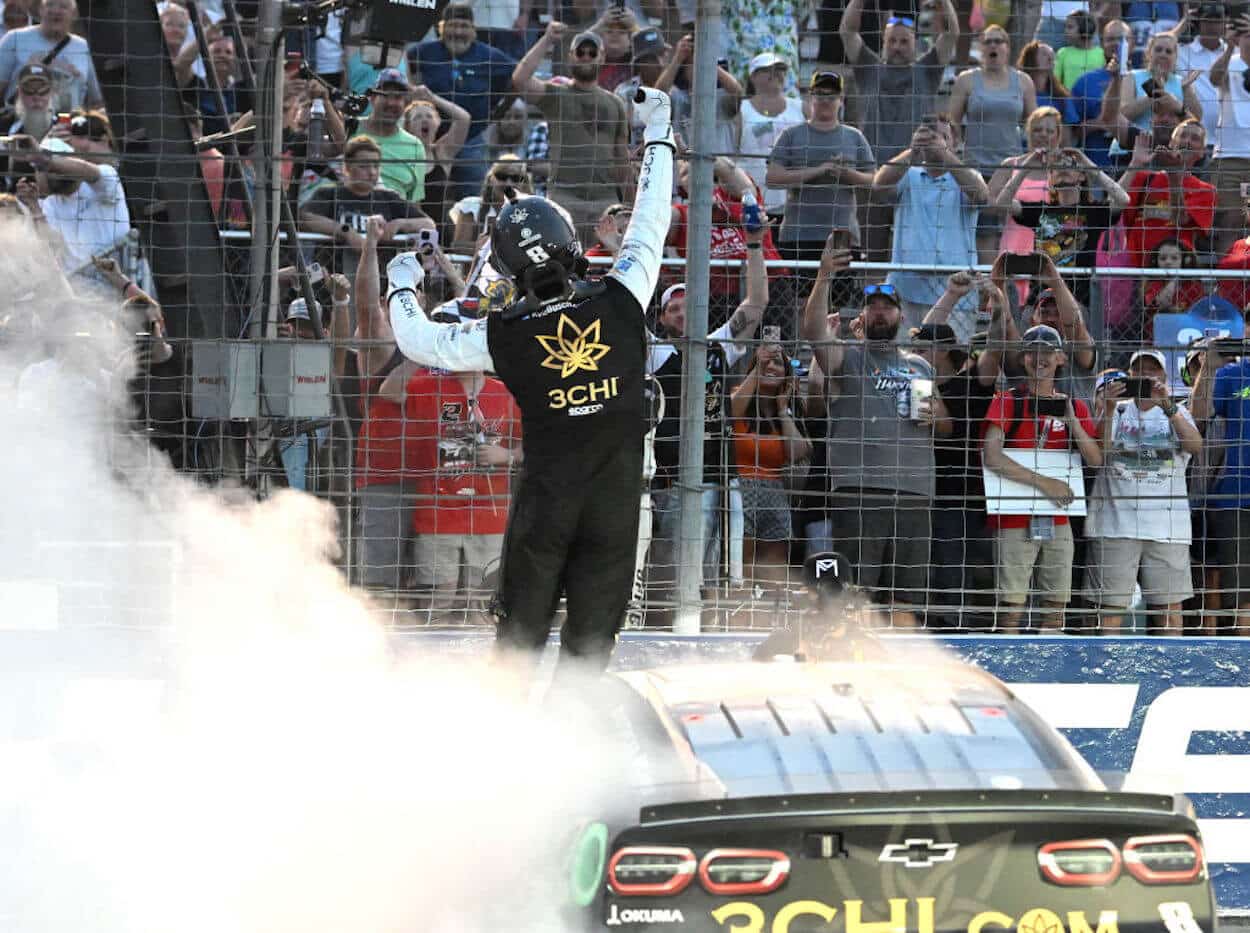 NASCAR Off-Week Analysis: Cup Series Drivers Who've Dazzled and Disappointed in 2023
With NACAR's Cup Series taking a weekend off from racing, there's no better time to reflect on the season so far.
With NASCAR Cup Series drivers and teams enjoying their only off-week of the 2023 season, now feels like the perfect time to reflect back on the season's first 16 races and determine who's brought their "A" game and who's been on board the struggle bus.
Here's a breakdown of four drivers who've downright dazzled and four others who've endured quite the disappointing 2023 campaign to date.
Dazzled: William Byron
The season isn't even halfway over, and William Byron has already won more races — three — than he did in any of his previous five seasons as a competitor at NASCAR's highest level.
Byron currently has amassed more playoff points up this point than any other driver, thanks to not only his trio of race victories but also his league-leading seven stage wins.
The Hendrick Motorsports driver is tied for most top-10s with nine and owns a Cup Series-high seven top fives.
Disappointed: Austin Dillon
No one has laid a bigger egg in 2023 than Austin Dillon, the oldest grandson of his NASCAR Hall of Fame team owner, Richard Childress.
While first-year RCR teammate Kyle Busch has basically hit the ground running at his new home, Dillon — now in his 10th season as a full-time Cup Series driver for his grandfather's company — has crashed out of five races and posted only one top-five finish.
Saddled a lowly 28th in the standings, Dillon has no chance of making the playoffs unless he somehow manages to win one of the final 10 regular season races — which his record suggests it wouldn't be wise to count on.  
Dazzled: Kyle Larson
It's been feast or famine for Kyle Larson this season in terms of outcomes, but even on the weekends when he's ended up in the garage with a torn-up race car, his No. 5 Hendrick Motorsports Chevrolet has carried lots of speed.
If you count the All-Star Race exhibition at North Wilkesboro, Larson is a perfect 3-for-3 this year on paved short tracks, which bodes well for him when you consider that one of those tracks — Martinsville Speedway — is the site of the Round of 8 elimination race in the playoffs.
With a little more good luck on his side over the season's first 16 events, Larson would be hands-down the most dominant driver of 2023. But even with the rollercoaster ride he's been on, he's still managed to be pretty darn impressive.
Disappointed: Aric Almirola
If anyone has buyer's remorse over his decision to race in 2023, it has to be Aric Almirola.
The Stewart-Haas Racing driver — who'd originally planned to call it quits on a full-time driving career at the end of 2022 but later changed his mind — just hasn't been very good, really anywhere.
His only top-10 finish is a sixth-place result at Martinsville in Week Nine, and the rest of the season has been an uphill climb for the veteran driver, who — like Stewart-Haas Racing as a whole — has underperformed in a big way.
Dazzled: Martin Truex Jr.
If you like "comeback" stories, you'll surely love all that Martin Truex Jr. has accomplished in 2023, coming off one of the worst and most frustrating seasons of his NASCAR Cup Series career in 2022.
A season after being shut out of Victory Lane and missing the playoffs, Truex sits atop the Cup Series standings and has gone to Victory Lane twice — most recently this past Sunday on the Sonoma road course where his No. 19 Joe Gibbs Racing Toyota seemed to be on cruise control for most of the afternoon.
Despite being one of the Cup Series' oldest drivers at age 42, the 2017 champion of NASCAR's premier division appears to have plenty still left in the proverbial tank, and he's proven beyond any doubt that last year's disappointments weren't a sign that his driving skills are in decline.
Disappointed: Chase Elliott
Good luck finding anyone who's dealt with a more frustrating, disappointing 2023 season than Chase Elliott. Due in large part to missing seven of the 16 races contested so far, NASCAR's most popular driver is in legitimate danger of missing the playoffs for the first time in his career.

To make the cut, Elliott will need to win one of the next 10 races — no small task considering his performances in the races he has entered have been decent but not overly impressive.
Ultimately, if Elliott is denied a playoff berth, he'll have no one to blame but himself, though, after missing six weeks with a broken leg suffered in a non-racing-related activity and missing one week while suspended for deliberately wrecking Denny Hamlin at high speed.
Dazzled: Kyle Busch
If you thought it would take a season, or even half a season, for Kyle Busch to find his way and start winning races at Richard Childress Racing, well, you thought wrong.
Busch needed just two weeks to take his No. 8 RCR Chevy to Victory Lane, and he's since prevailed twice more while showing the world that he's the same driver who won two championships and 56 races over his 15-year run with Joe Gibbs Racing that ended with the final race of 2022.
Disappointed: Chase Briscoe
A season after earning his first career NASCAR Cup Series win, making the playoffs for the first time, and advancing all the way to the Round of 8, Chase Briscoe has taken quite the plunge.
Not only is the Stewart-Haas Racing driver winless in 16 starts, but he's finished in the top 10 only a fourth of the time and is buried deep in the standings after he and his team were recently hit with a major penalty for an egregiously illegal part that NASCAR discovered on the No. 14 Ford.
Like Chase Elliott, Briscoe's only hope of qualifying for the playoffs is winning one of the final 10 races in the regular season. That feels like a tall order based on everything that's happened this year, though.