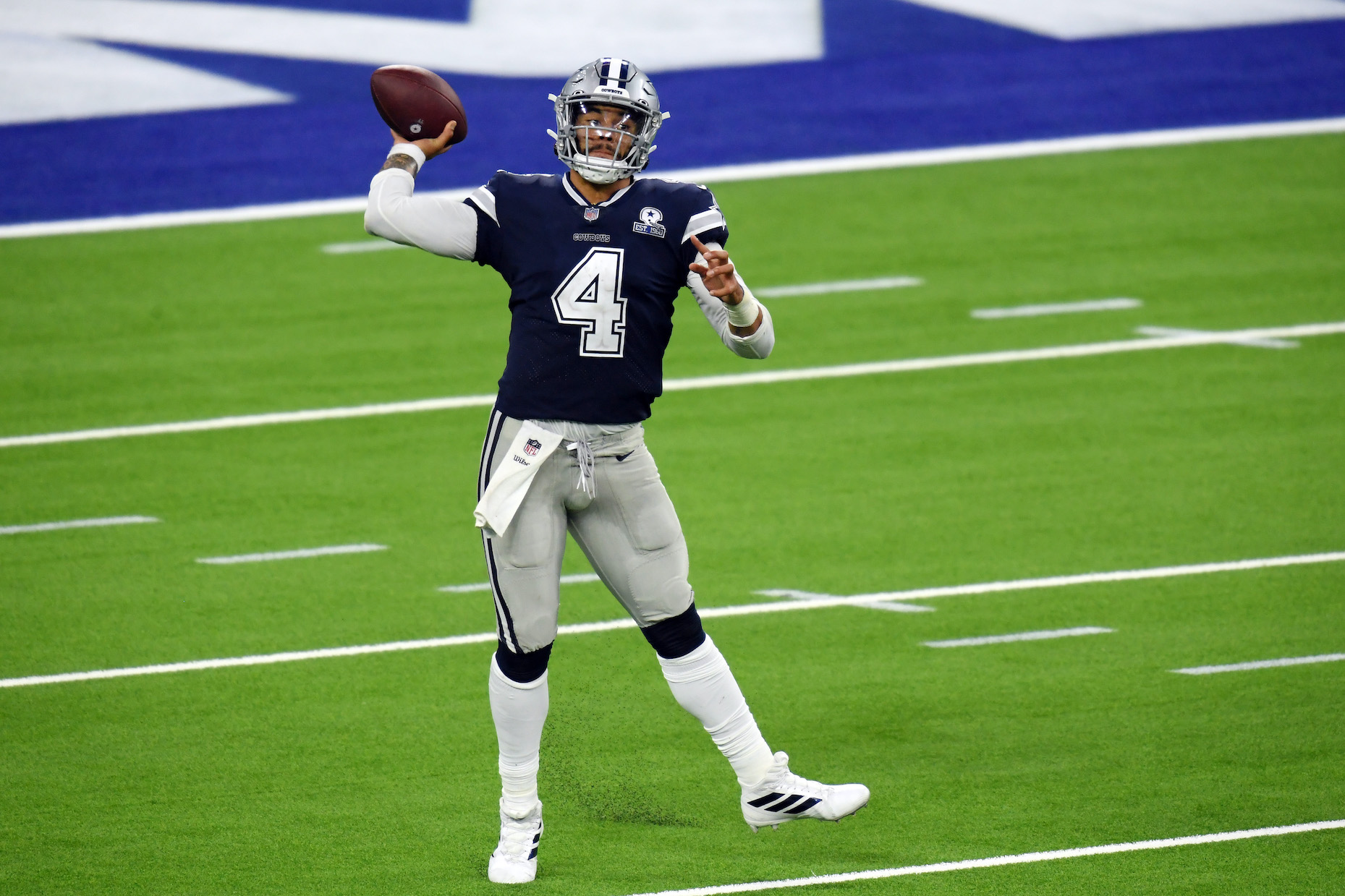 Dak Prescott Overcame His Childhood Asthma Thanks to 2 Chihuahuas and Some 'Voodoo Ways'
When Dak Prescott had some issues with allergies and asthma as a child, he got over his issues with the help of two chihuahuas and some 'voodoo ways.'
If you can overlook his recent ankle injury, Dak Prescott has had a pretty successful NFL career. Growing up, though, the future Dallas Cowboys quarterback didn't exactly seem destined for athletic greatness. Prescott had severe asthma and allergies and even found himself in the hospital from time to time.
While he had plenty of breathing treatments, Dak Prescott points to something else as the cure for his problems. Thanks to some 'voodoo ways' and a couple of chihuahuas, he eventually found himself breathing easily.
Dak Prescott has proven to be quite the quarterback
During their franchise history, the Dallas Cowboys have had plenty of talented players on their roster. While his NFL career is still relatively young, Dak Prescott has already proven himself to be quite the quarterback.
Prescott played his college ball at Mississippi State, where he barely played as a freshman. During his sophomore campaign, however, an injury thrust him into the starting job; from there, he never looked back. By the time his Bulldogs career ended, the quarterback had thrown for 9,376 yards, throwing for 70 touchdowns, and rushing for 40 additional scores.
Despite that success, Prescott slipped into the fourth round of the 2016 NFL draft; there, the Dallas Cowboys snapped him up, hoping to groom him into a long-term starter. Things didn't go according to plan, though. Thanks to injuries to both Kellen Moore and Tony Romo, Prescott found himself under center when the season began.
Dak, of course, played well that campaign, and the rest is history. While there have been some bumps in the road along the way—the Cowboys haven't had much playoff success, and the 2020 offseason was headlined by a contract issue—Prescott has proven himself to be a talented quarterback capable of shining under Dallas' media microscope.
Dealing with allergies and asthma as a boy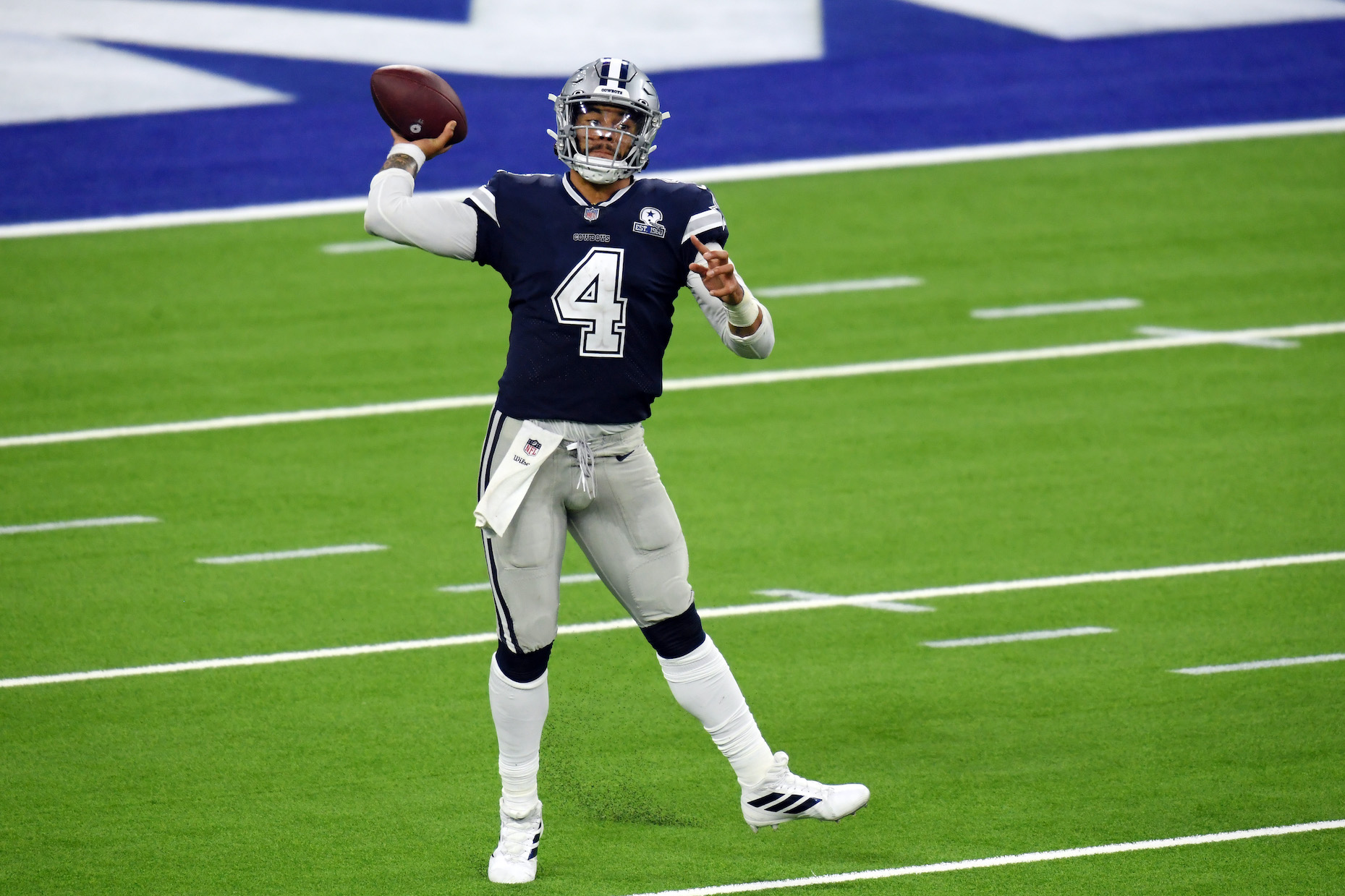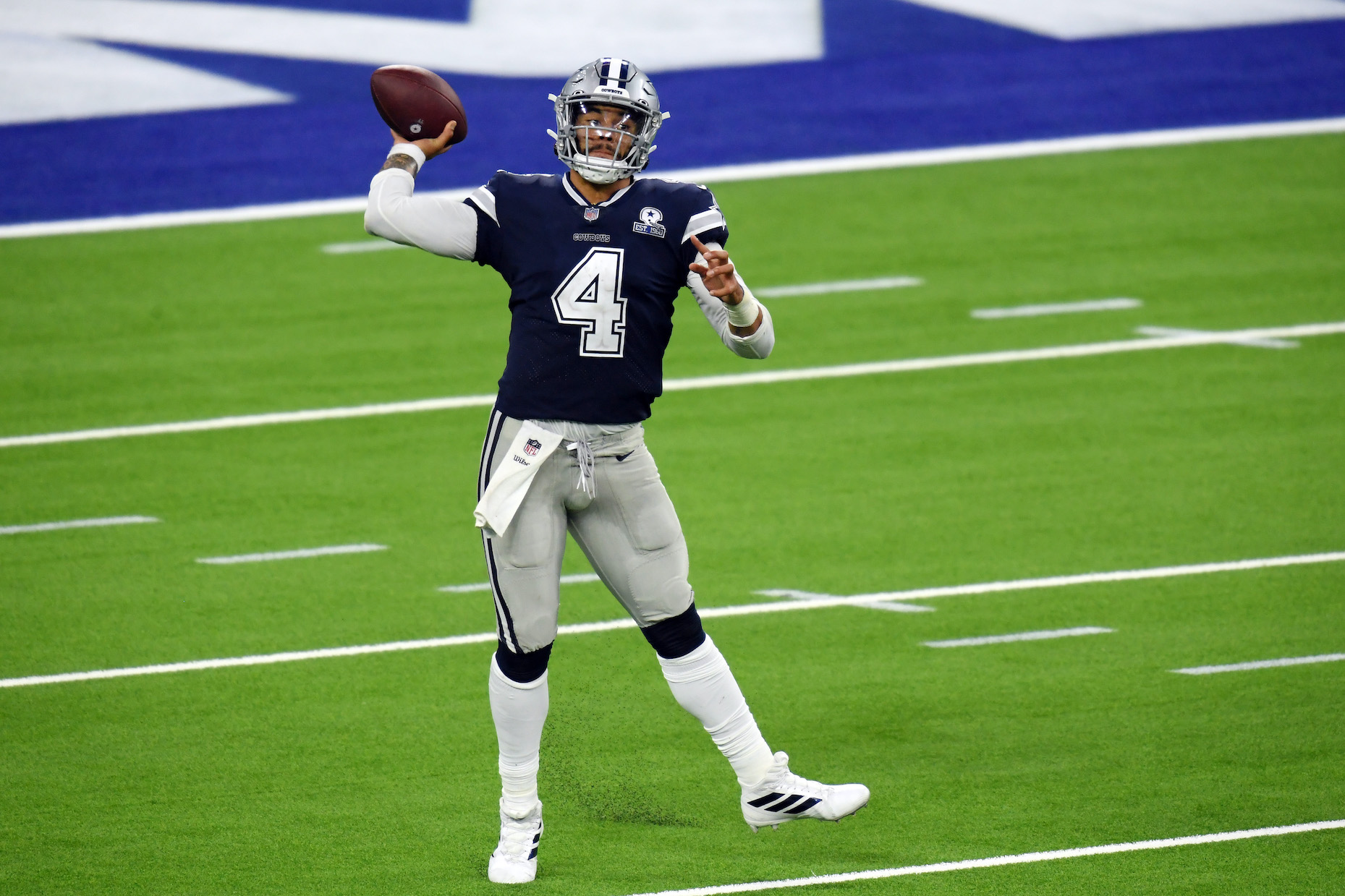 Barring his recent injury, it's easy to think of Dak Prescott as someone who's in peak physical condition; being an NFL quarterback, even on a talented offense, is tough work. During his youth, though, things were a bit different thanks to a combination of allergies and asthma.
"It was bad," Prescott told Graham Bensinger. "I just remember a lot of breathing treatments when I was younger. I remember anything, from cats to face paint, to peanut butter, all those things could trigger it as well. It was a lot of times that I was in the hospital when I was younger for a month at one time, two weeks at times. And it was all because of my asthma, but I'm almost two months premature."
Despite those treatments and hospital stays, it took something much less conventional to solve the problem.
Dak Prescott got better thanks to 2 Chihuahuas and Some 'Voodoo Ways'
For most children, a pet is a treasured part of growing up. In Dak Prescott's case, though, the family dog did more than providing a bit of companionship: it also helped improve his health.
"I guess my mom, being from Louisiana, my mom and my dad, you hear all these myths and these voodoo ways, I guess," Prescott explained to Graham Bensinger. One of those myths, it seems, involved getting a dog.
At the urging of "an elderly gentleman in Louisiana," the Prescotts got their son a teacup chihuahua. Against all odds, something seemed to change. "Dak did not have a hospital visit for probably two years, two and a half years," the quarterback's father recalled. After the dog died, however, his asthma kicked back in. The next day, Dak had a new dog.
Needless to say, medical doctors probably wouldn't suggest getting a chihuahua as a cure for asthma and allergies. For Dak Prescott, though, those dogs made all the difference.
Stats courtesy of Sports-Reference