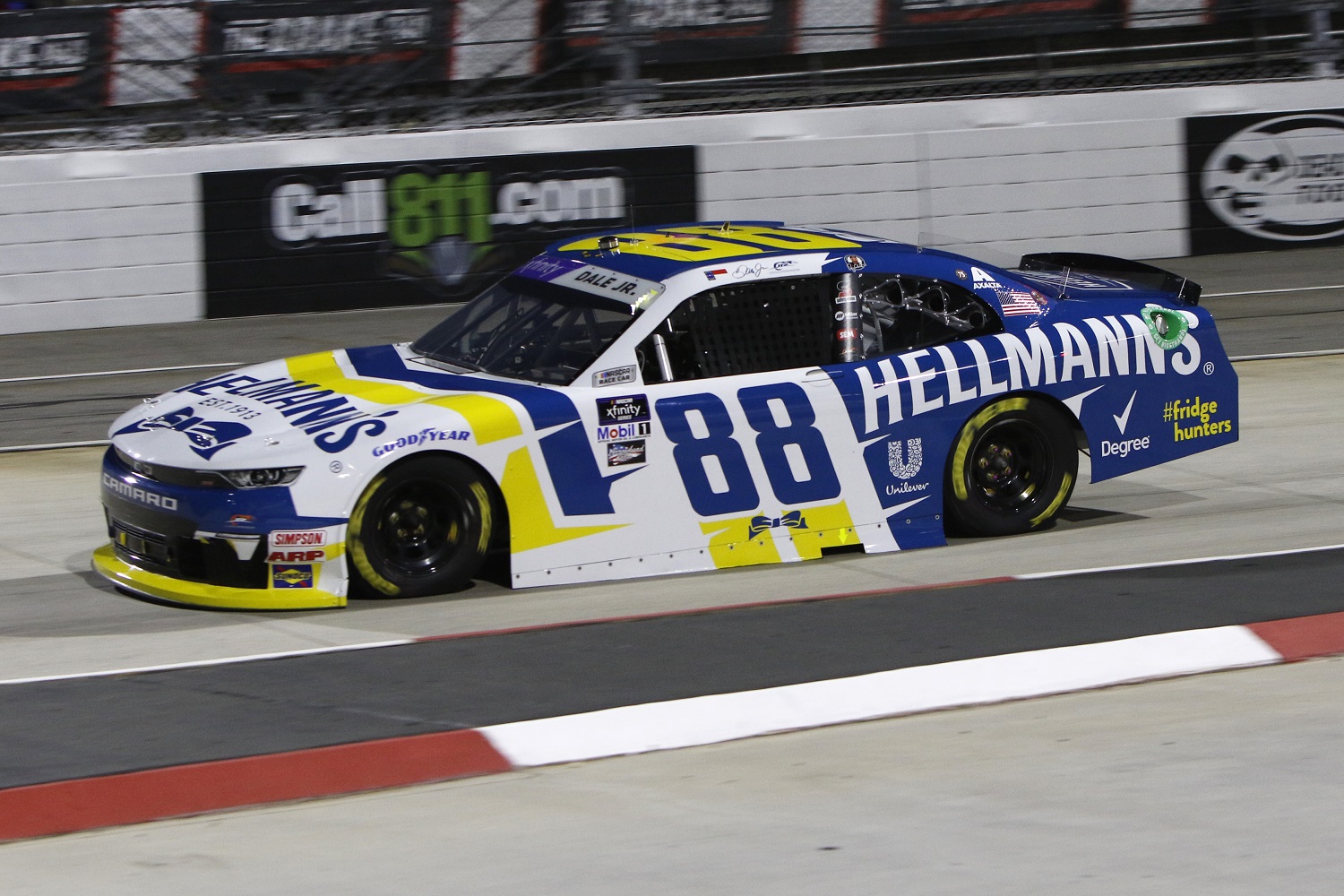 Dale Earnhardt Jr. Is Already Talking About Returning to Martinsville
Dale Earnhardt ran into unexpected challenges en route to 11th place at Martinsville, leaving him hungry to return to the track for a future Xfinity Series race.
The wild conclusion to last weekend's Xfinity Series race at Martinsville, complete with Ty Gibbs throwing punches, briefly made us forget about Dale Earnhardt Jr.
However, Earnhardt hasn't forgotten about Martinsville. Despite a scare the day before the race, the NASCAR Hall of Famer is already talking about returning to the Virginia track to prove that he's no 11th-place driver.
Down to just one race a year since retiring from Cup Series competition, it sounds as though Earnhardt will soon add "The Paperclip" to the list of tracks where he's raced more than once these past five seasons.
Dale Earnhardt Jr. wants another shot at Martinsville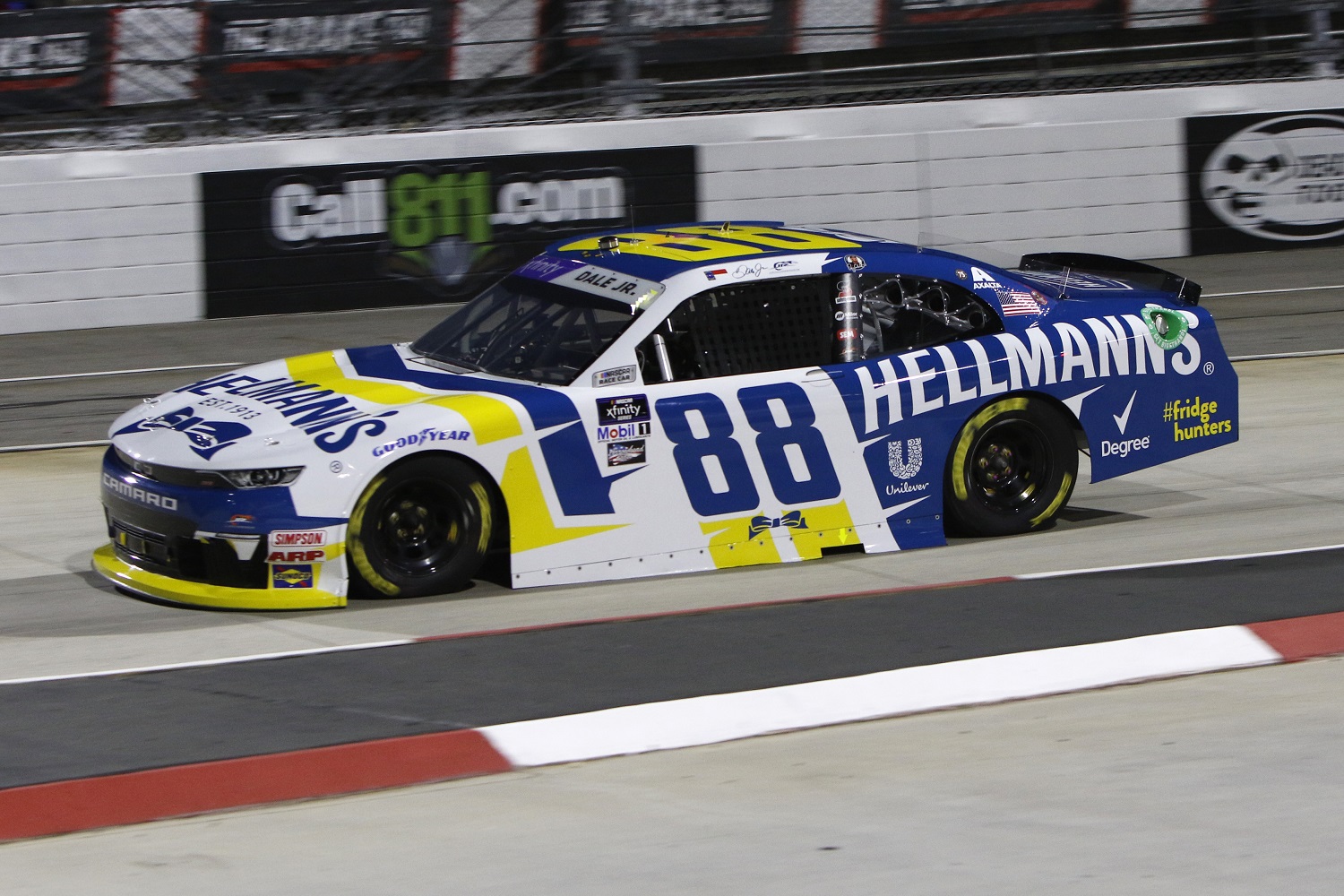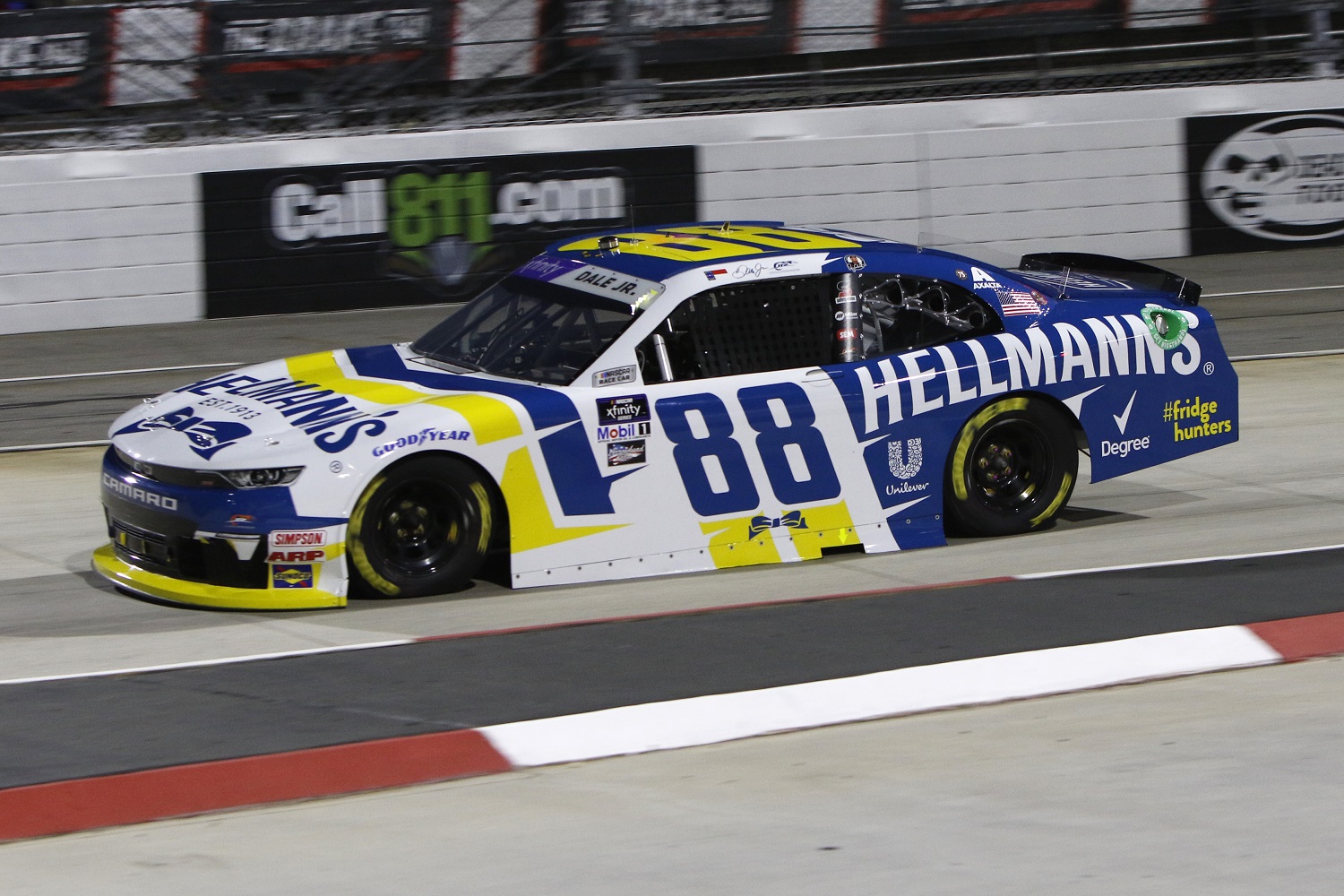 Longtime fan favorite Dale Earnhardt Jr. has raced in the Xfinity Series at Richmond (2018 and '21), Darlington (2019), Homestead (2020), and now Martinsville since giving up full-time NASCAR racing. It's always an event within an event as "Junior Nation" watches his performance as intently as the battle at the front of the pack.
He has generally represented himself well in the endeavor. The winner of 24 Xfinity races and two series titles has placed in the top five three times. However, Earnhardt slipped to 14th last September at Richmond and 11th last weekend on the half-mile Martinsville track.
"I really love Martinsville, and I think I didn't get everything out of that that I wanted in terms of performance, so I'd love to go back and try again to run better knowing what I know now," Earnhardt said on the Door Bumper Clear podcast. "The short runs in that series, the lack of tire wear, the grip, the cooler temperatures. All those things, we weren't quite prepared balance-wise."
That might sound odd for a veteran of the sport whose resume includes 26 Cup Series wins. But keep in mind that Earnhardt had never raced an Xfinity Series car at Martinsville until last weekend.
"I don't know that I would've been able to prepare any better because I just didn't know," he said. "But going back, I think I could perform better."
Dale Earnhardt Jr. experienced some unexpected anxiety
Teams entered 44 cars for Martinsville, and 43 showed up. Since only 38 make the starting grid and he didn't have an automatic berth, Dale Earnhardt Jr. needed to make the field on time. He did so with a lap of 20.407 seconds to qualify 30th. The last driver to make the field on time was J.J. Yeley, who put up a 20.444-second lap, good for the 33rd spot.
"I was sweating bullets," Earnhardt said on the podcast, transcribed by NBC Sports. "I told everybody going into that race I was like, 'Man, it ain't a lot. I'm a go-or-go-homer.' I've never experienced that for one. That was not fun. Even though I knew I had a really fast car, I'm thinking, 'Man, how do these guys like Timmy Hill and (Stefan) Parsons do it every week?'"
Hand in hand with the trepidation over qualifying came Earnhardt's realization that he cannot expect to finish near the top if he's only hopping in the car once a year to race. Talking about racing on his podcast or in NBC race coverage isn't enough.
"I definitely want to do it again. I love driving the cars," he said. "The thing is, I need to do it more to be better. … Sitting up there in the booth, you're watching it over and over and over and you're talking nuts and bolts or strategy or what a guy's thinking or feeling. But we sometimes kind of forget these are the elite. These are the best guys out there."
All stats courtesy of Racing Reference.