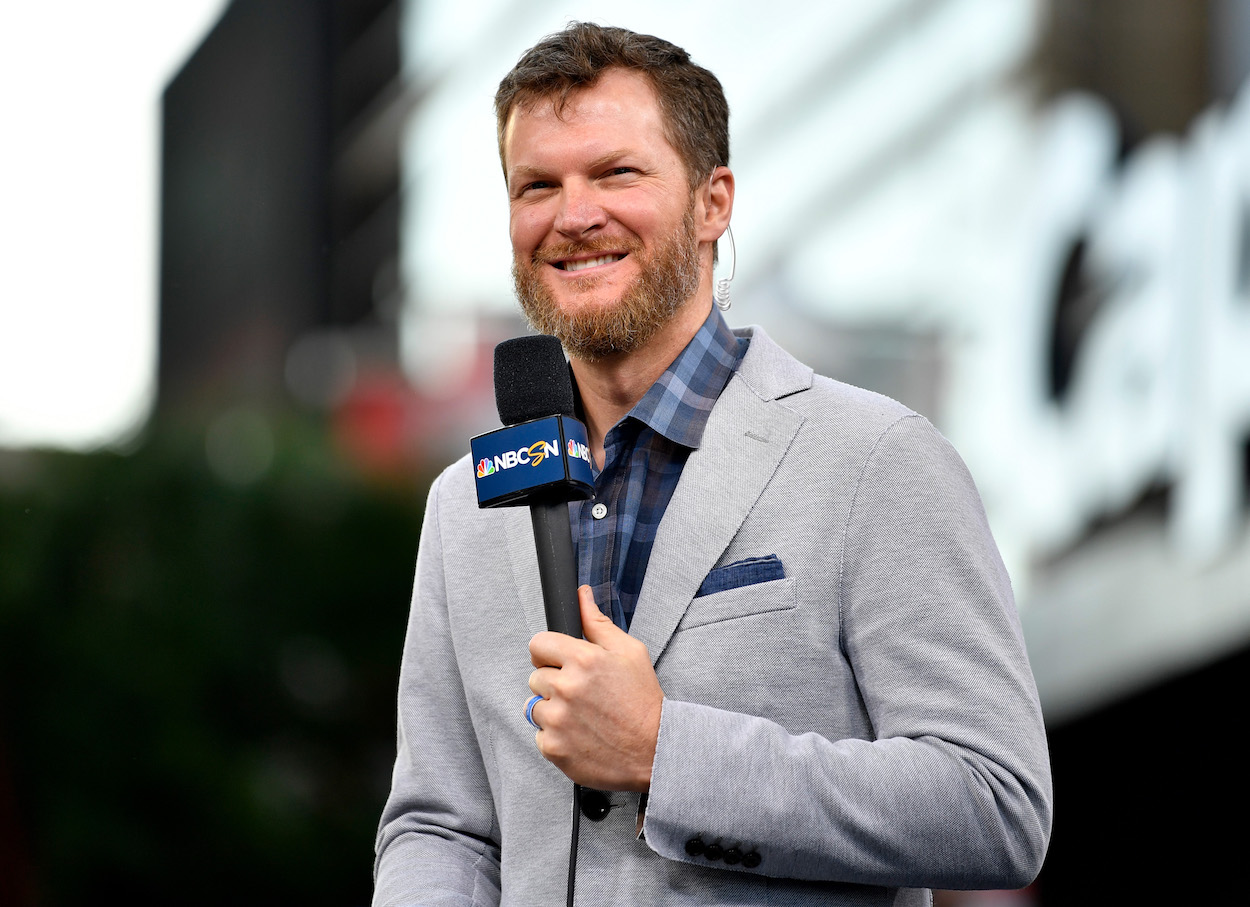 Dale Earnhardt Jr. Angers Green Bay Packers Fans When JR Motorsports Fires Direct Shot at Aaron Rodgers on Twitter
Dale Earnhardt Jr. angered a lot of Green Bay Packers fans on Friday when JR Motorsports fired a direct shot at quarterback Aaron Rodgers on Twitter.
Dale Earnhardt Jr. is as down-to-earth as they come. He's someone most people would enjoy chatting with at the bar over a couple of beers. This weekend he'll have the chance to do that in Wisconsin with the NBC NASCAR broadcast team covering the Xfinity and Cup Series races at Road America. 
However, after Friday, not many Wisconsinites want to share a brat or brew with the NASCAR Hall of Famer. That's because they are upset with his JR Motorsports team for taking a direct shot at Green Bay Packers quarterback Aaron Rodgers on Twitter. 
Dale Earnhardt's JR Motorsports team takes shot at Green Bay Packers QB Aaron Rodgers on Twitter
The NASCAR roadshow rolls into Elkhart Lake, Wisconsin this weekend with the Xfinity Series race on Saturday followed by the Cup Series on Sunday. On Friday, the Xfinity teams tested the track for an hour-long practice session. 
Among those practicing on the four-mile track, the four JR Motorsports teams and drivers Justin Allgaier, Sam Mayer, Michael Annett, and Noah Gragson. But before the drivers ever fired up their engines for practice, the JR Motorsports team was firing a shot at Green Bay Packers quarterback Aaron Rodgers on Twitter.
"Up here in Wisconsin today and all four of our drivers have shown up for practice," the tweet read and included a short clip of Rodgers smiling during a game.  
The tweet was obviously referencing the quarterback's recent conflict with the Packers organization, which included him missing voluntary workouts and the team's three-day minicamp.
Twitter reacts and Packers fans aren't happy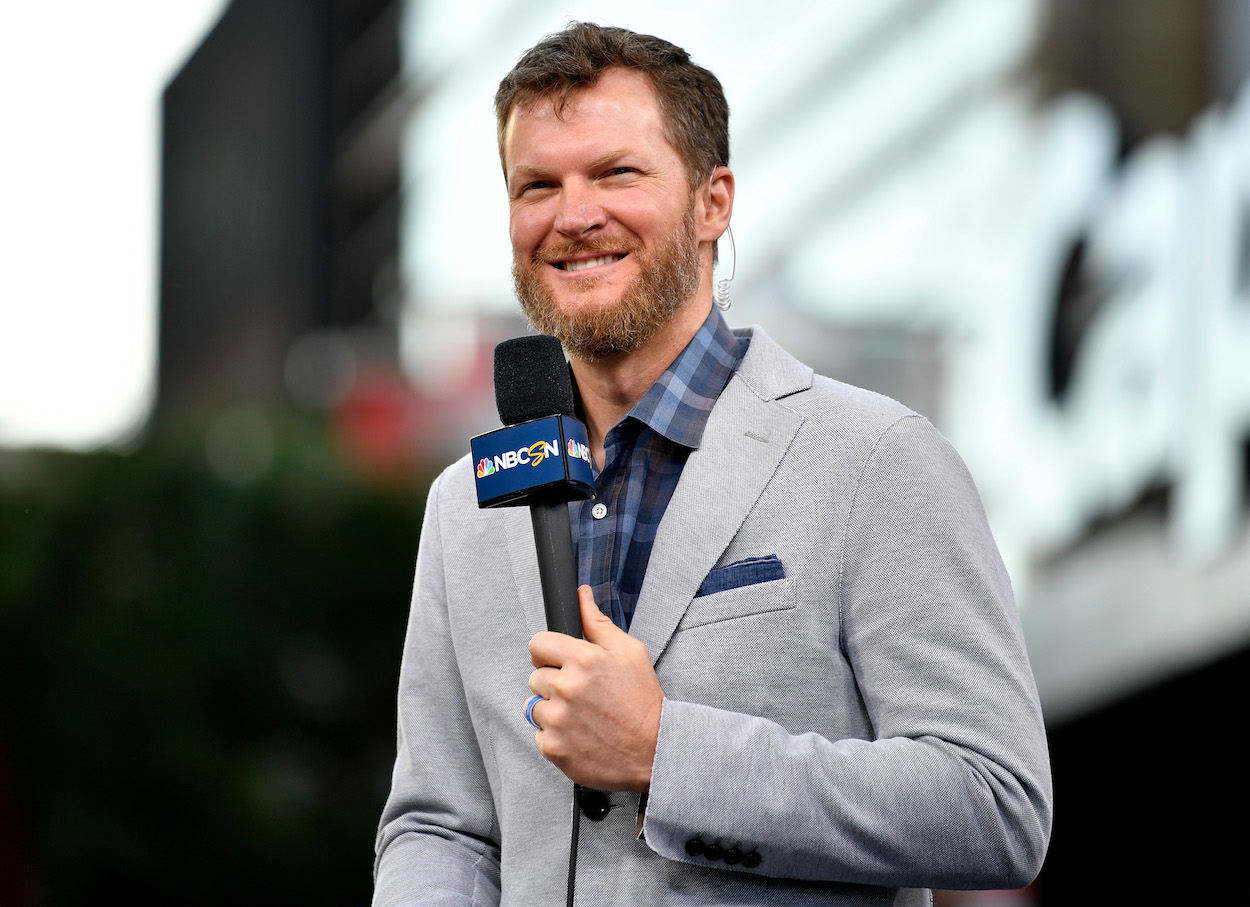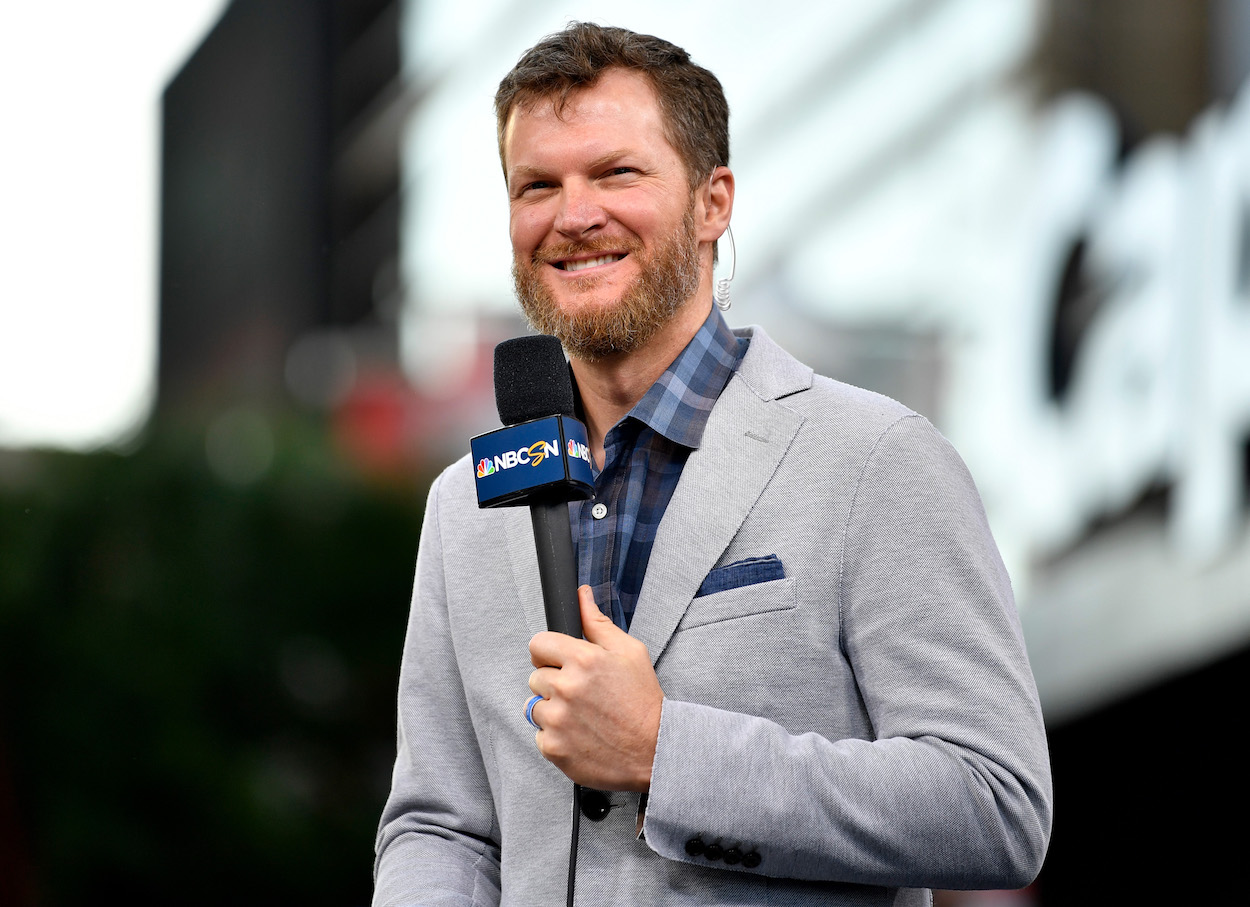 The tweet generated considerable response. Not surprisingly, Packers fans reacted unfavorably. 
"Really did you have to tweet about that. Not funny," wrote one Packers fan. "Just when I started coming around on Dale Jr…," replied another. "That is not how to win friends in Cheeseland," someone else tweeted. 
But fan response wasn't just limited to the Cheeseheads. Fans of Green Bay's rivals in the NFC North division also got in on the action. 
"As a Bears Fan this is the best tweet," a Chicago fan tweeted.
"As a Bears fan, I cannot thank you enough for this," wrote another. 
Dale Earnhardt Jr. is huge fan of Washington Football Team
While Dale Earnhardt Jr. didn't publish the tweet directly from his personal account, JR Motorsports is his brand and represents him. It's no secret that Earnhardt is not a fan of the Packers, but cheers for another NFC club in the Washington Football Team. 
His fandom started at Super Bowl 17, the first NFL game he ever watched when Joe Theismann and the then-Washington Redskins dominated the Miami Dolphins, 27-17, after the strike-shortened season in 1982. Earnhardt fell in love with the team. 
"They win the game, and I just latched on to that," Earnhardt said on the Washington Football Team's website. "My mom started buying me helmets and jerseys and things like that for Christmas, and we'd suit up and get in the yard. It was a lot of fun."
Since those early days, his fandom has grown exponentially and included some nice celebrity perks. He's called plays on radio from the broadcast booth, driven players on ride-alongs around various tracks, and he's become friends with team owner Daniel Snyder and head coach Ron Rivera. Rivera actually called on Earnhardt to make a welcoming call to first-round draft pick Jamin Davis following his selection in the 2021 NFL Draft. 
Earnhardt will no doubt be tuned in during Week 7 of the 2021 NFL season as his Washington Football Team travels to Lambeau Field to take on the Packers. Whether Aaron Rodgers is the Green Bay quarterback or not is still yet to be determined.
Like Sportscasting on Facebook. Follow us on Twitter @sportscasting19.