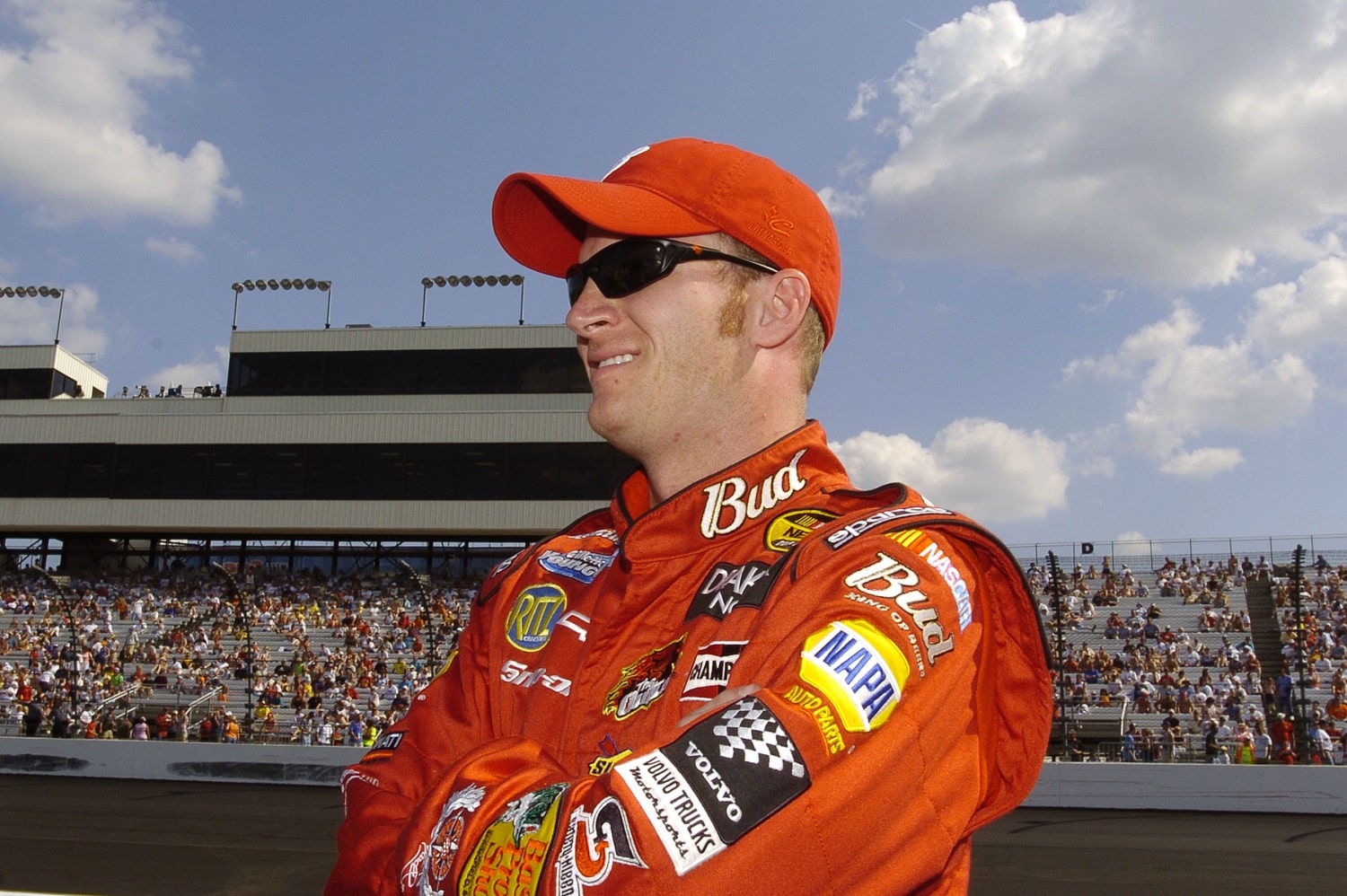 Dale Earnhardt Jr. Confesses to a Mistake That Makes Him Want to 'Slap the S*** Out of Me'
Dale Earnhardt Jr. made a personnel change at DEI after his six-win season in 2004, and it backfired massively.
Navigating a successful career without regrets borders on the impossible. As Dale Earnhardt Jr. learned, circumstances change from year to year or even week to week. With the death of his father in 2001, it was left to Earnhardt to make more of the most important decisions.
Going three-wide on narrow turns has consequences at the moment. Upon reflection nearly two decades later, a call he made after the winningest NASCAR season of his career had a far greater and detrimental impact.
Dale Earnhardt Jr.'s 2004 season statistics proved to be misleading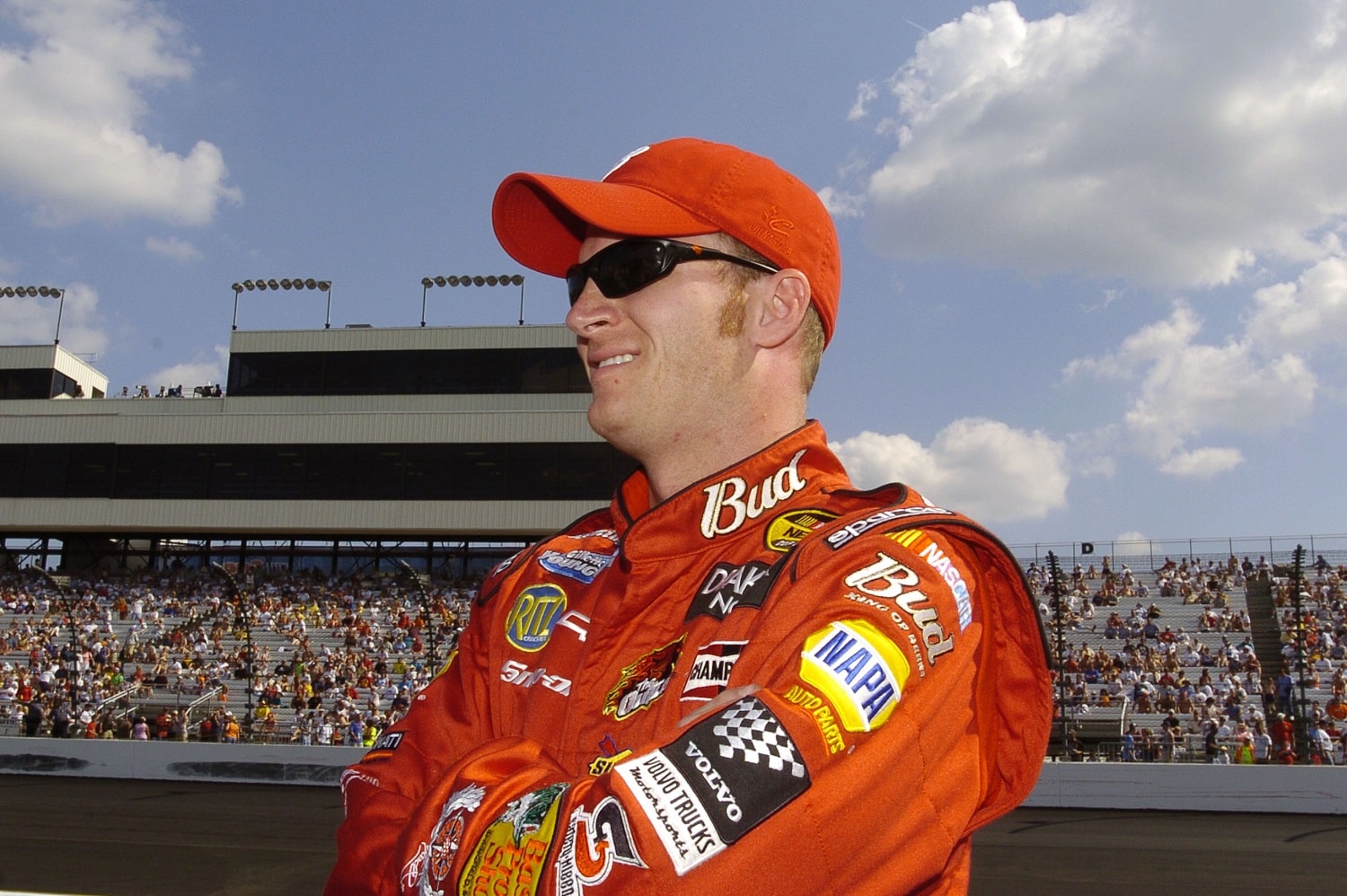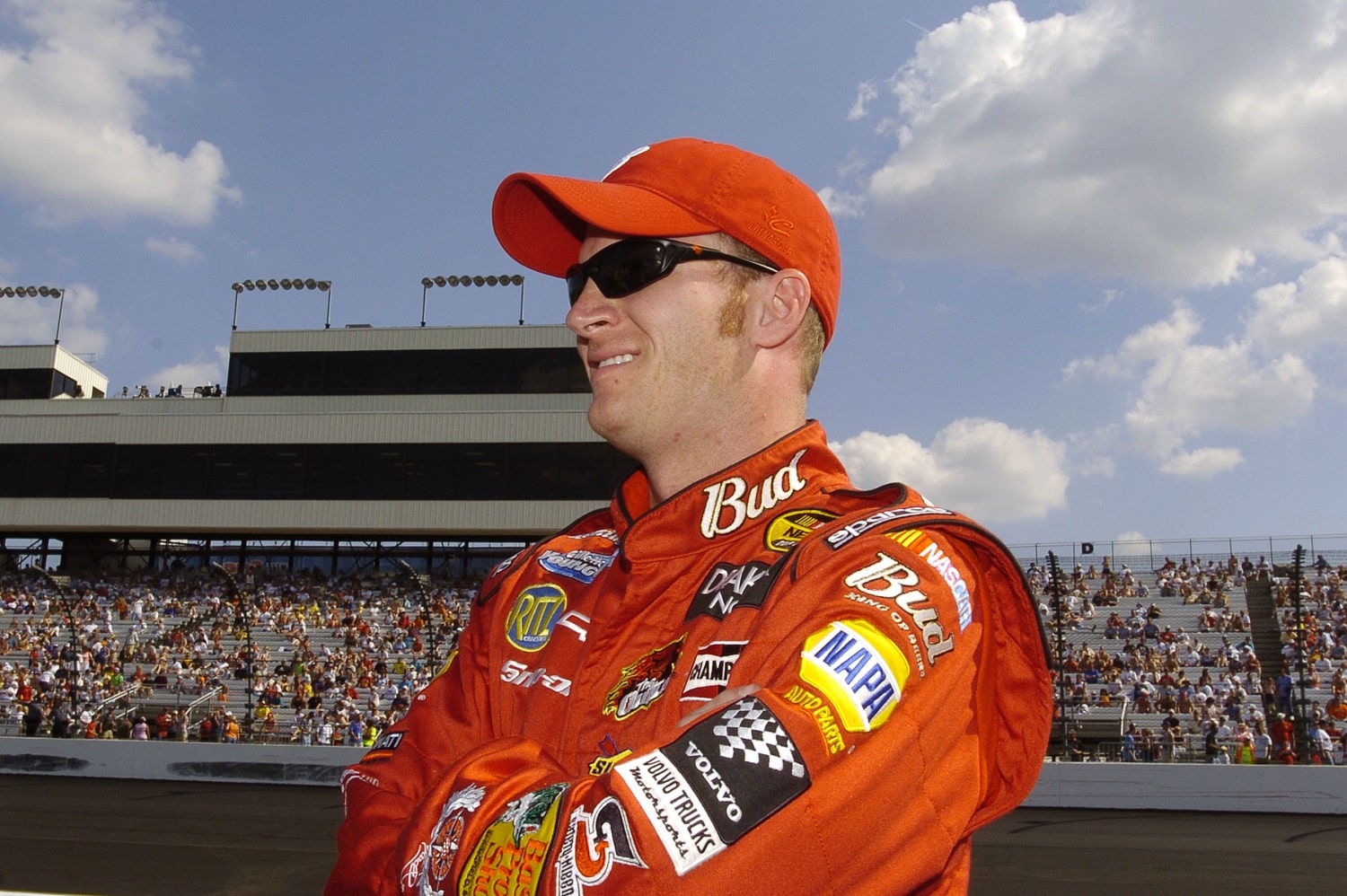 Finishing third in the 2003 NASCAR Cup Series was a big boost for Dale Earnhardt Jr. that left him eager to improve on his career-best season. When he opened by winning the Daytona 500 and then triumphed three weeks later at Atlanta, the son of the seven-time series champion looked poised to contend for a crown of his own.
By season's end, Earnhardt would win four more times. That doubled his previous career high of three victories in 2001, and it ended up representing the high-water mark for a career that ended after the 2017 season.
Drilling deeper, Earnhardt improved over the 2003 season in wins (6-2), top-five finishes (16-13), laps led, and average finish. It might have translated into at least matching his third-place finish in the standings. Instead, Earnhardt placed fifth to Kurt Busch, Jimmie Johnson, Jeff Gordon, and Mark Martin.
More than anything, it was a case of the competition performing so well. Busch won only three times but placed in the top 10 in nine of the 10 playoff races. Johnson's eight victories included four in the playoffs. Gordon won five times and posted eight other results in the top three.
Dale Earnhardt Jr. made a change after the season
Tony Eury Sr. had been his full-time crew chief since 2000, and Dale Earnhardt Jr. won 15 races alongside his uncle. Nevertheless, he was looking for a change after slipping to fifth place, and he made it by promoting Eury to team manager for Dale Earnhardt, Inc.
That opened up the job of crew chief. Pete Rondeau and Steve Hmiel took stints that didn't pan out. Earnhardt won once in 2005 and slipped to 19th in the standings.
Earnhardt turned to Tony Eury Jr., his cousin, to fill the role in 2006. They only scored one win, but there were nine other top-five finishes. Earnhardt placed fifth in points, though that was his last time in the top 10 until 2011, four years after his arrival at Hendrick Motorsports.
By that point, Earnhardt has already jettisoned his cousin as well.
The NASCAR Hall of Famer owns up to his mistake
The Charlotte Observer has launched a series on prominent North Carolina sports figures, which naturally includes Dale Earnhardt Jr. Reflecting on his career as a driver, he conceded that he should have finished with substantially more than 26 Cup Series victories.
A lot of his admitted underachievement goes back to the decision to replace Tony Eury Sr. after the 2004 season.
"I mean, we had the cars and the ability to go out there and make it happen," he told the paper. "If I could talk to that version of myself — I would slap the s*** out of me. I would. I'm so angry with that person, that decision, and that choice to split from Tony Sr.
"That was a bad, bad choice. I thought in my mind I was going to be better off with someone else, that man, 'I bet you there's somebody else who can give me better cars.'
"And that decision had an effect on Tony Jr. and Tony Sr.'s life, moving forward, for years. And my life. My career."
Two Xfinity championships and 26 Cup Series victories got him enshrined into the NASCAR Hall of Fame, but Earnhardt is right to wonder what could have been if he hadn't made that wrong decision.
All stats courtesy of Racing Reference.
Like Sportscasting on Facebook. Follow us on Twitter @sportscasting19 and subscribe to our YouTube channel.
Got a question or observation about racing? Sportscasting's John Moriello does a mailbag column each Friday. Write to him at [email protected].