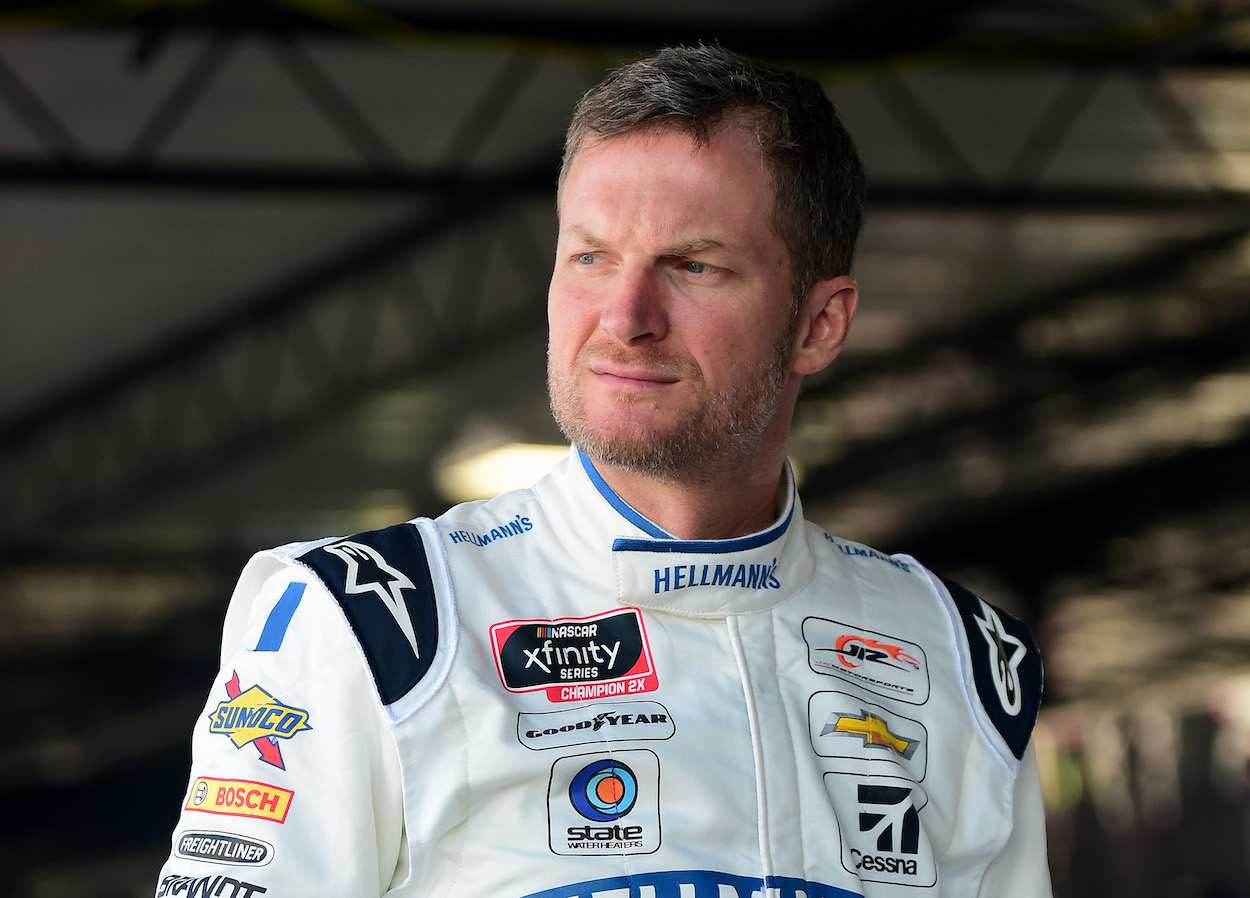 Dale Earnhardt Jr. Gets Emotional When Describing His Return to a Sentimental NASCAR Racetrack: 'It Felt Like Going to a Funeral'
Dale Earnhardt Jr. couldn't control his emotions after saying goodbye to Myrtle Beach Speedway on "Lost Speedways."
Dale Earnhardt Jr.'s Lost Speedways documentary series is back for Season 2, and it's even more personal for the NASCAR legend than Season 1. In the finale of the second season, Earnhardt returns to the now-closed Myrtle Beach Speedway, which is the racetrack where he recorded his first career NASCAR start.
Earnhardt recently spoke about his emotional return to Myrtle Beach, and he admitted seeing the track in its current condition felt like "going to a funeral."
Myrtle Beach Speedway meant a lot to Dale Earnhardt Jr.
Every NASCAR driver has that one racetrack that means the most to them. It might be the site of their first race, where they lifted up their first trophy, or the track that brought them the most success over the course of their career.
For Earnhardt, that track is Myrtle Beach Speedway.
Earnhardt started racing at Myrtle Beach when he was just 18 years old. His father, Dale Earnhardt Sr., chose the track as Dale Jr.'s training site mostly because it was close to the family's racing headquarters in Mooresville, N.C. In 1996, Earnhardt made his Busch Series debut in the Carolina Pride 250 at Myrtle Beach, and he's had a soft spot for the track ever since.
In the Season 2 finale of Lost Speedways, Earnhardt visits the now-closed racetrack that's about to be sold to a residential and commercial developer.
"This track is where I learned to be a racecar driver," Earnhardt says in the beginning of the episode. "And now deconstruction is underway. That means it's going away forever. So forgive me if I go back to the beach one last time. I'm not sure what I'll find when I get there, but I need to say goodbye to an old friend before she's gone."
Earnhardt describes emotional return to Myrtle Beach Speedway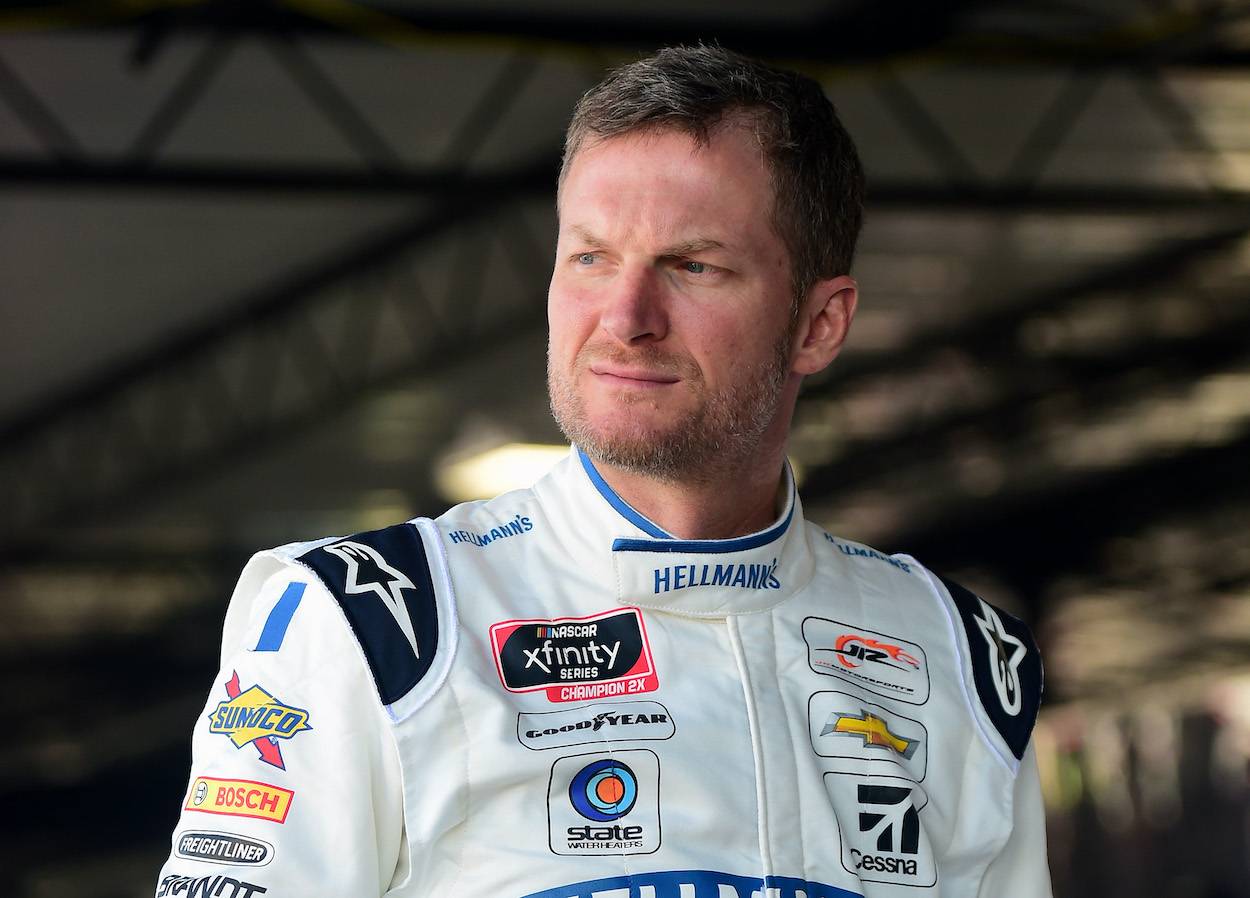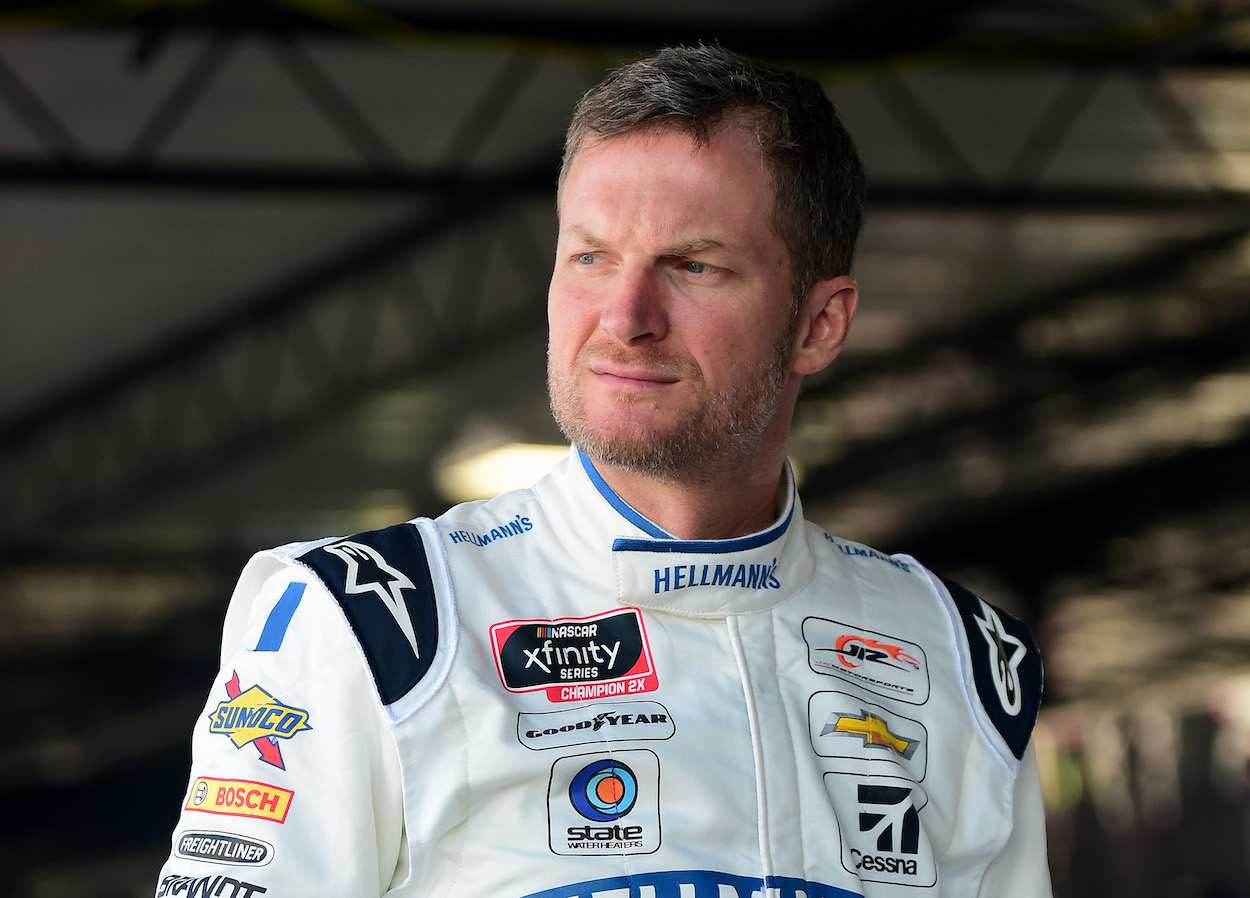 Ahead of the Season 2 premiere of Lost Speedways earlier this month, Earnhardt joined People's Daryn Carp on an episode of Reality Check and spoke about the experiences he's had while hosting the show.
None of them were more emotional than the goodbye he gave to Myrtle Beach Speedway.
"One particular racetrack we go to, Myrtle Beach, South Carolina; I raced there, and it just recently closed. So, it's a very fresh situation for that community, and they are all very emotional about it," he said. "I didn't expect to be affected the way I was filming the show, and it felt like going to a funeral. It really was a very different type of show, the whole vibe. So, that one to me is pretty special, That's gonna be a special episode that I can't wait for people to see. It's unlike any other episode that we've done this season or will do again."
Lost Speedways Season 2 is out now on Peacock TV
Lost Speedways was an instant success after first debuting in 2020. NASCAR fans immediately fell in love with the authenticity and the unique stories that came from the documentary series. But even though Season 1 was more successful than Earnhardt could've ever hoped, he says Season 2 is that much better.
"There were some nerves and anxiety going into this season, but man did it deliver," he told Carp. "I feel like we took more risks, and then were rewarded more for those risks, and I think you'll see that. There's better quality across the board in terms of our production crew and what we learned from Season 1 to Season 2. Everything is stepped up a bit. It's just gonna be a better, enjoyable watch I think for the viewer."
Season 2 of Lost Speedways is streaming now on Peacock TV.