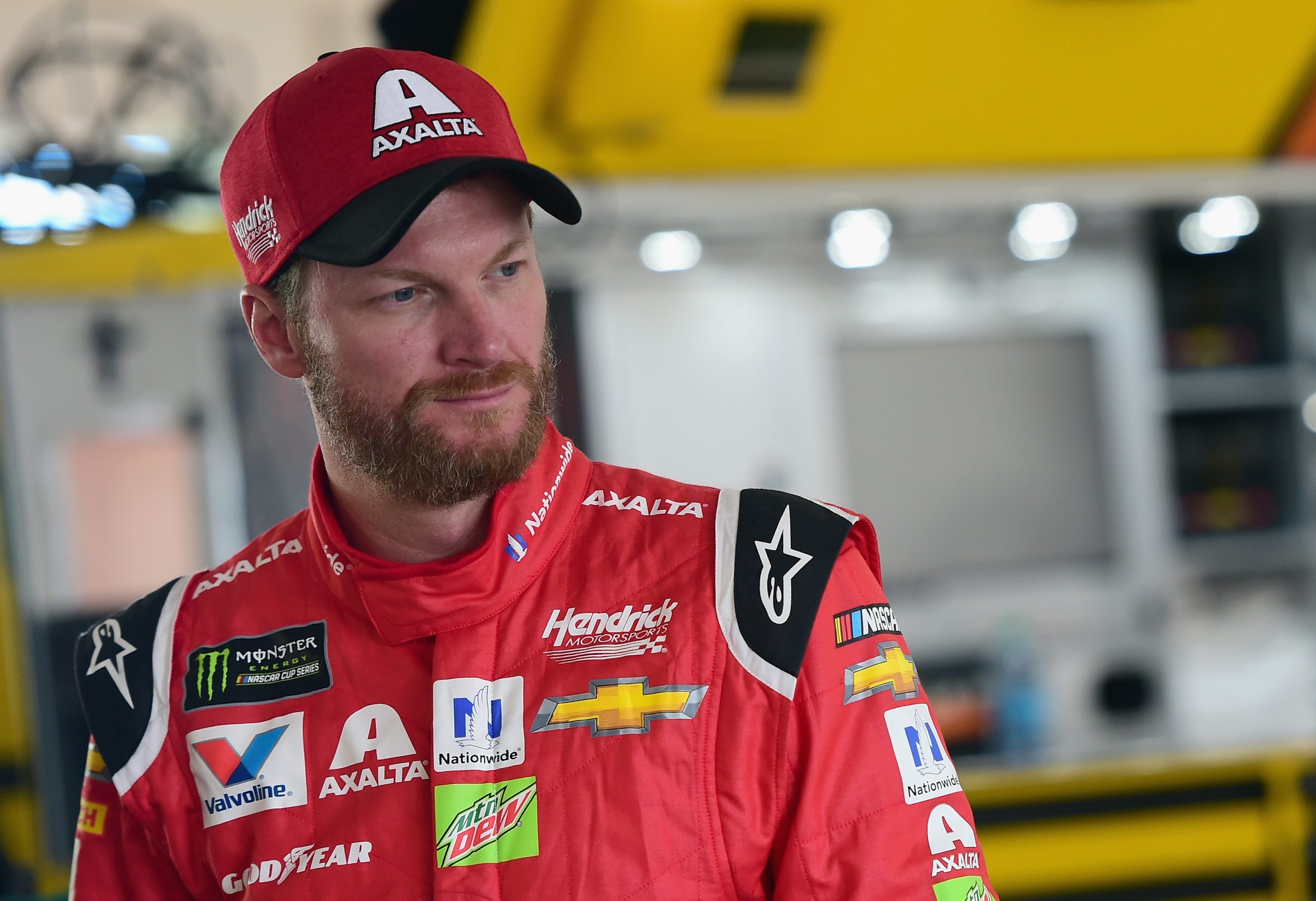 Dale Earnhardt Jr. Saw Pressure In a Whole Different Light as His NASCAR Career Moved On
Dale Earnhardt Jr. saw pressure in a whole different light as his career wore on.
It's not easy being the son of one of the greatest motorsports legends ever. It's even more challenging when you try to follow in his footsteps. Dale Earnhardt Jr. faced immense pressure throughout his racing career, always having to live up to high expectations. As his career progressed, the future NASCAR Hall of Famer learned to see pressure in a whole new light.
Dale Earnhardt Jr. knew his famous last name could both help and hurt him
How was Earnhardt Jr. going to make a name for himself in NASCAR when his father was one of the greatest of all time? The Earnhardt name would likely get him quite a few fans on its own, but if he didn't live up to that family name, they'd be gone as quickly as they came.
Fortunately for Junior, he carved out one heck of a racing career for himself. He wasn't as successful as his father on the track as far as wins and championships go, but he was at least as popular, if not more. He finished his career by winning 15 straight Most Popular Driver awards. Junior finished his career with 26 wins, including two Daytona 500 victories, and a place in the NASCAR Hall of Fame.
During his retirement speech in 2017, Junior addressed how it was having to live up to the Earnhardt name.
"One thing that's made this career the incredible ride that it's been is Junior Nation," he said. "The fan support that I received straight out of the gate was in large part because of my famous last name.  But throughout the ups and downs, it occurred to me that the fans that stuck it out and the new ones that joined us, they were there because of the person I was and not who they wanted me to be."
To Dale Earnhardt Jr., pressure lessened after the death of his father in 2001
Earnhardt Jr. suffered the biggest blow of his career and life during the 2001 Daytona 500. That was when Dale Earnhardt Sr. crashed on the final lap and was killed. His death didn't deter him from continuing his racing career, but it provided him with a new outlook.
At the end of the 2007 season, he left Dale Earnhardt Inc. (DEI). It was a tough move for him as he would no longer be driving for the team his father founded.
"It's sad because this is the end of a portion of my career and the last time that I'm going to work with some of the guys on my team," he said then, according to Sports Illustrated. Junior had been feuding with his stepmother, Teresa, the owner of DEI, in months and it was his decision to make the move.
"I feel like I finally have control over my career," he said. "I'm finally calling the shots."
He left DEI for Hendrick Motorsports, but never felt the pressure of driving for a new team. Pressure to Earnhardt was long gone. Junior said at the time he wasn't anxious or nervous about the move. He was going to have fun. The word 'pressure' was put into perspective.
"To me, pressure was having to go to Rockingham the week after my dad died and racing that whole year," Junior said then. "That was pressure. Next year will be fun, man, a whole lot of fun."
With new perspective, Earnhardt Jr. made his way to the Hall of Fame
Earnhardt Jr. endured something many people couldn't handle when his father was killed. There was no quit in Junior. In fact, the incident may have wound up making him stronger. At the very least, he viewed life and the pressures that go with it much differently.
He earned the respect of many, hence those 15 straight Most Popular Driver honors. Driving at Rockingham days after his father died showed what Junior is made of. It also gave him that attitude that if he could get through that, he could get through most anything. And he did.
Three years after his father's death, he won the Daytona 500. Then he did it again in 2014. The pressures of winning and living up to the Earnhardt name were gone. Now, he joins his father in the NASCAR Hall of Fame as a Class of 2020 member.