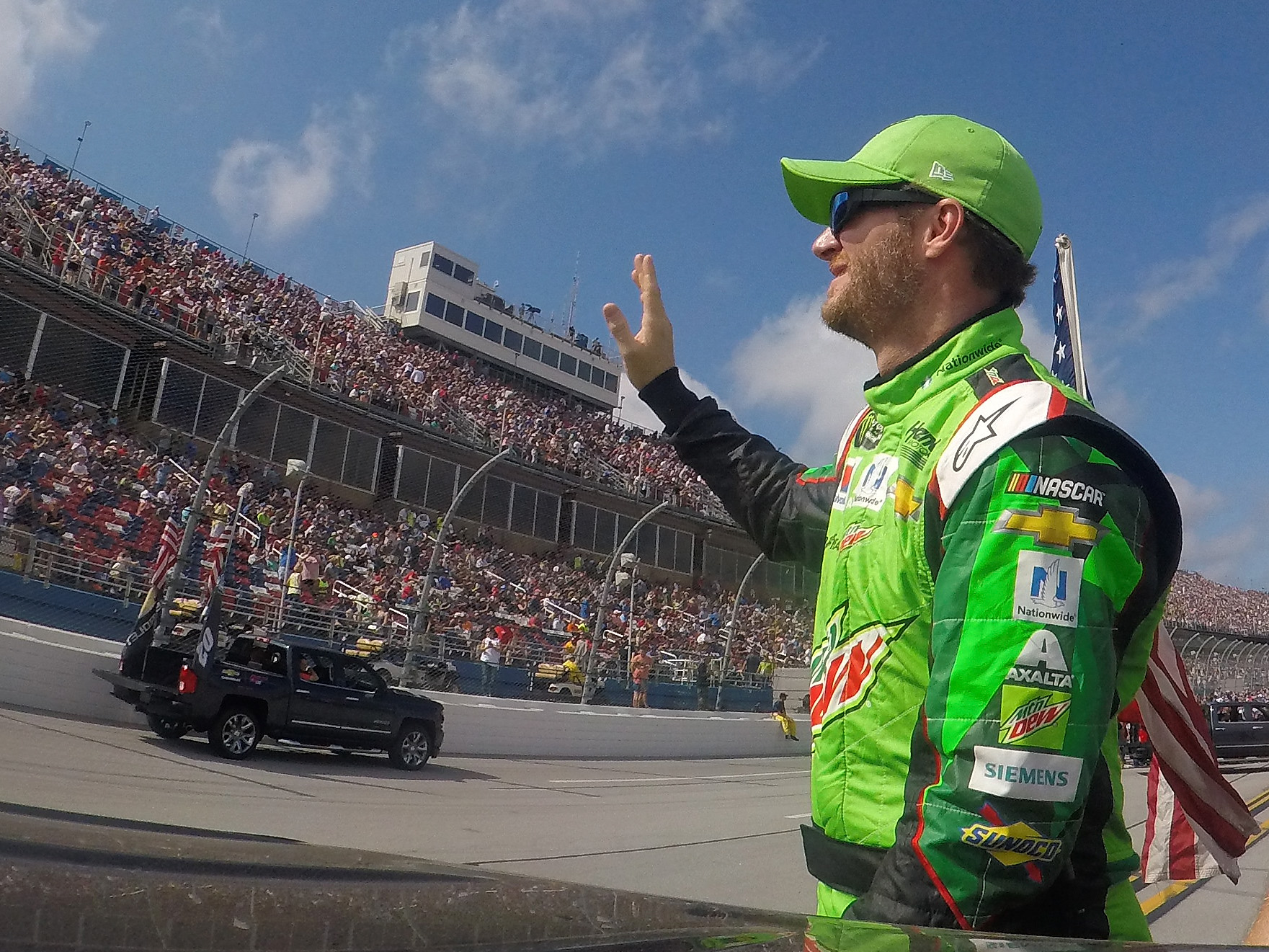 Dale Earnhardt Jr.'s Tongue May Have Cost Him a NASCAR Title in 2004
Dale Earnhardt Jr.'s mouth may have cost him a title back in the 2004 NASCAR season.
The 2004 NASCAR season was special for Dale Earnhardt Jr. He got off to a great start by winning the first of his two Daytona 500 races. It was a late-season slip of the tongue, however, that knocked him from the top of the Nextel Cup Standings. He never recovered.
Dale Earnhardt Jr.'s Talladega win sparked the problem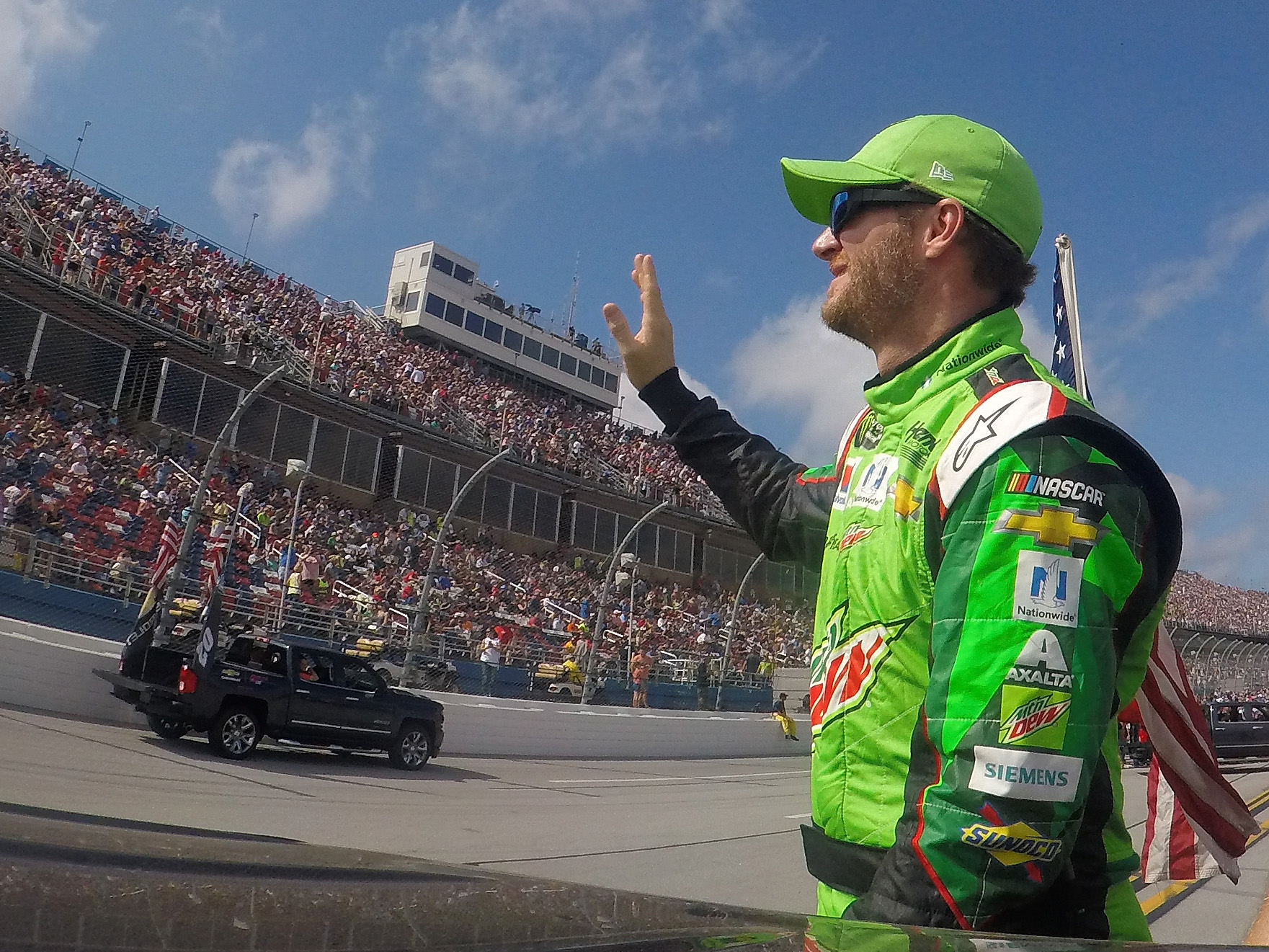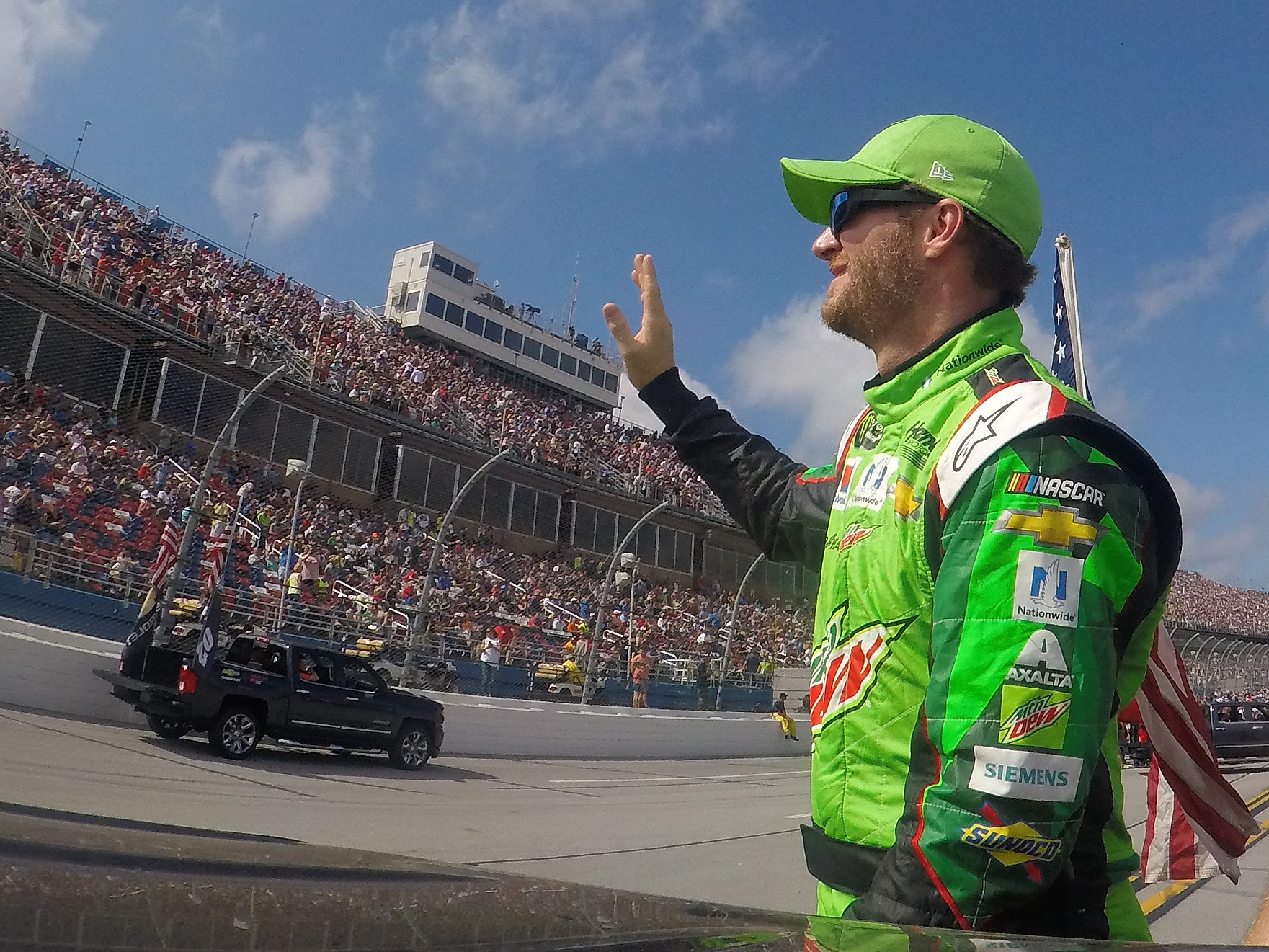 Earnhardt Jr. had just won for the fifth time in his career at Talladega late in the 2004 season. All was good. He had finished celebrating and he was atop the Nextel Cup Standings with seven races to go. Then came the post-race interview live on television.
Junior was asked if there was any significance to his fifth win at Talladega. "It don't mean sh*t right now," he said. "Daddy's won here 10 times." He was, of course, referring to his late father, Dale Earnhardt, who was killed during the final lap of the Daytona 500 back in 2001.
Junior's clearly made his comment in jubilation, not in disgust. He said he wasn't condoning his use of the word, but he didn't believe it was that big of a deal at the time. "If anybody was offended by the four-letter word I said … I can't imagine why they would have tuned into the race in the first place," he later said, according to ESPN.
Earnhardt Jr. was docked 25 points that knocked him from first place
The 2004 season was coming to an end. There were seven races remaining after Earnhardt Jr.'s Talladega win. It was crunch time. After his interview, he was docked 25 points and fined $10,000 for his swear.
That point deduction allowed Kurt Busch to vault past Junior and take a 13-point lead in the standings. Because of that four-letter word, Earnhardt Jr. was now trailing by 12 points. That didn't sit well with Richie Gilmore, then the director of competition for Dale Earnhardt Inc.
"This is a huge setback for the entire company," Gilmore said. "We're in a sport that focuses its primary attention on the final 10 races of the season, and we're racing against formidable teams for a championship. We're facing a setback from a competition standpoint for something that should be considered a personal foul. We have no choice but to appeal the points portion of the penalty."
Earnhardt Jr. lost his appeal
Two weeks after the incident, the National Stock Car Racing Commission upheld the decision, dealing Earnhardt Jr. a significant blow. At that point, there were five races to go, and he was trailing Busch by 24 points instead of being ahead by a point.
"NASCAR had issued repeated warnings to contestants regarding the use of inappropriate language during live event broadcasts," stated the commission, according to Autosport. "The infraction occurred on-air at the racetrack during the live broadcast of a NASCAR event, not in a casual private conversation or offsite activity."
"I think we're the only sport that takes points off of the board after they've been scored," Gilmore said. 'The popularity of this sport is based on colorful personalities and the fact that everyone can relate to these drivers and their emotions. Now, it seems like that's a detriment. This whole incident is going to force everyone in the sport to rethink showing any excitement in what should be a jubilant moment."