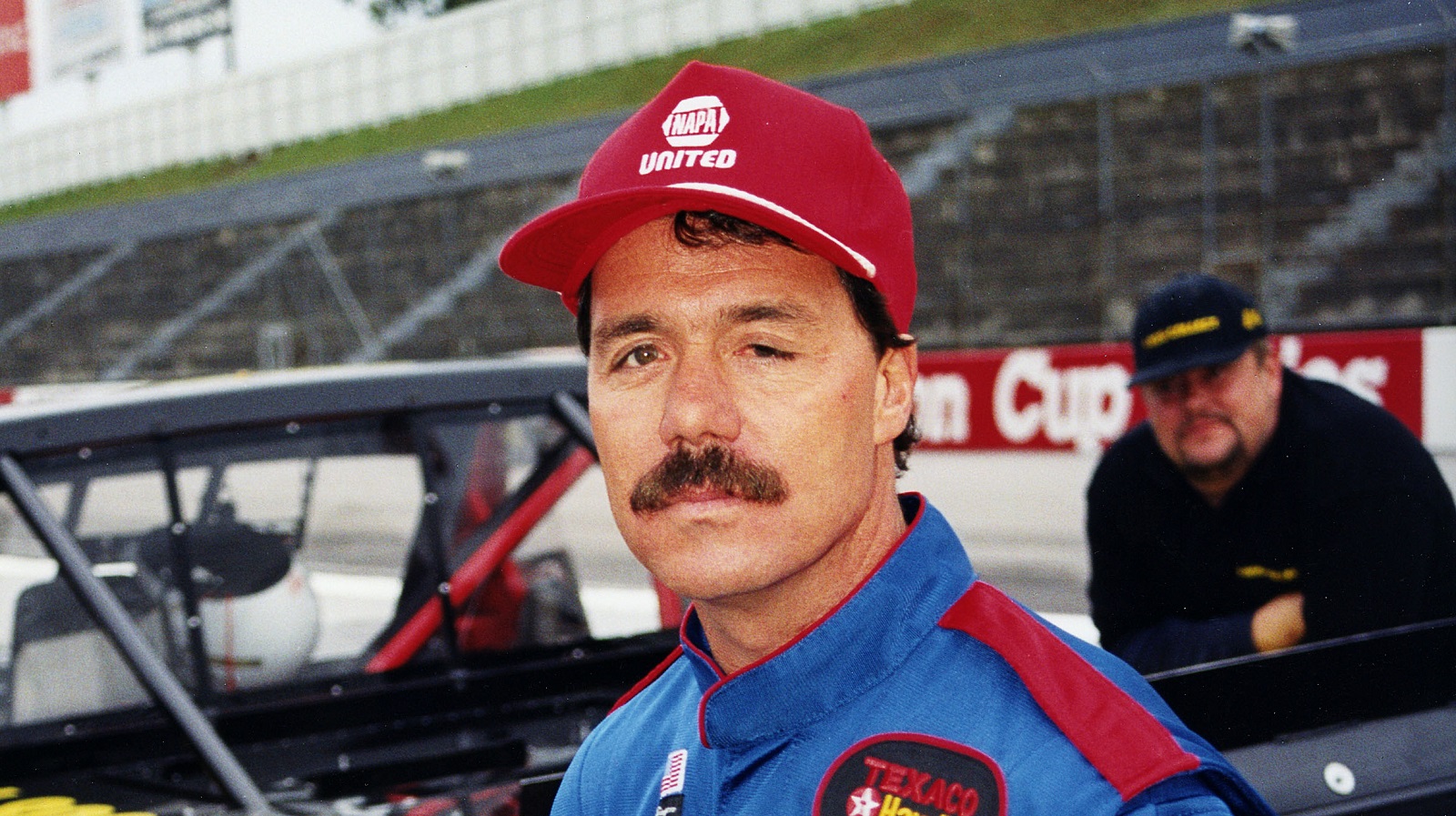 Dale Earnhardt's Negotiating Advice to Ernie Irvan Said a Lot About 'The Intimidator'
Ernie Irvan went to NASCAR great Dale Earnhardt for contract advice, and 'The Intimidator' offered a great perspective on racing.
Saying Dale Earnhardt possessed a competitive nature is like saying water is wet, the sun rises in the east, and Aaron Rodgers becomes less likable just about every time he opens his mouth.
Despite the constant desire to win in NASCAR, even if it meant putting a competitor into the wall when the white flag came down, Earnhardt could dispense thoughtful advice to fellow drivers.
Ernie Irvan recalled one bit of wisdom from Earnhardt that came with a request not to mention it to his boss.
Ernie Irvan won 15 races in the NASCAR Cup Series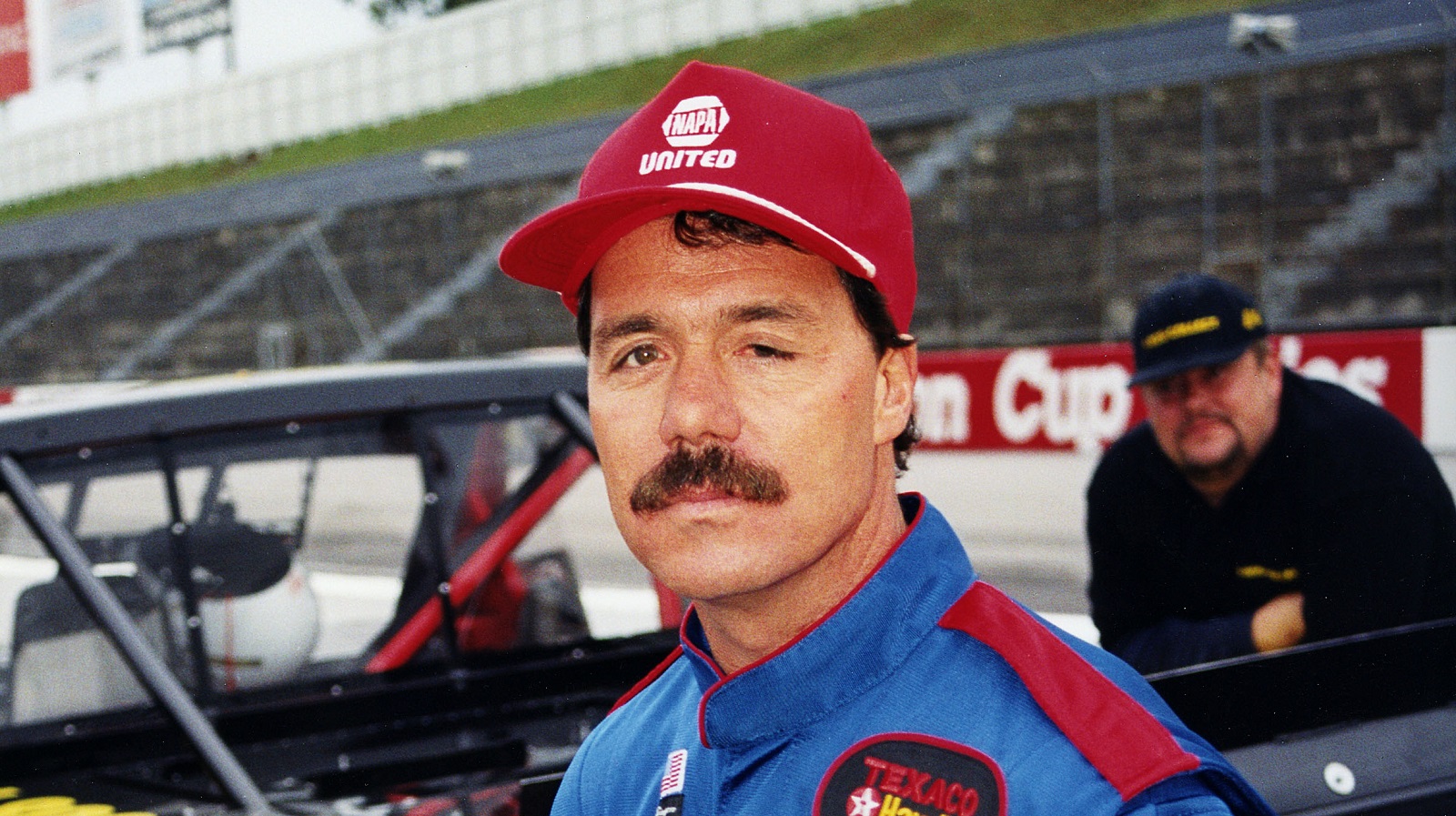 It took until midway through his third full-time season for Ernie Irvan to win his first NASCAR Cup Series race, but from mid-1990 until his near-fatal wreck at Michigan International Speedway in 1994, he could battle toe-to-toe with anyone in the sport.
Irvan, 63, won three times apiece in 1992-94, and his 15 career victories came at short tracks (Bristol and Martinsville), intermediates (Atlanta and Charlotte), both major superspeedways, and on the road courses. There wasn't a track he couldn't handle, whether Irvan was driving Chevys for Morgan-McClure or Fords for Yates Racing.
That being said, Irvan's two best season finishes in points were only fifth in 1991 and sixth two years later. That was reflective of his penchant for aggressive racing and disproportionate number of DNFs. If he wasn't ending days early by crashing (five times in 1991), Irvan was bowing out with mechanical problems from running the car too hard (eight times in '93).
Dale Earnhardt's advice for Ernie Irvan said a lot about 'The Intimidator'
Ernie Irvan's peak years in the early 1990s came midway through Dale Earnhardt's tenure driving for Richard Childress Racing, one of the most successful partnerships in NASCAR Cup Series history. Earnhardt made the No. 3 Chevy iconic in the sport and drove to a record-tying seven season championships.
Earnhardt and Irvan made lots of money, but both were in the sport because of their love of competition. It's a trait that Irvan has passed on to his son Jared, a 24-year-old late-model driver who dreams of racing in NASCAR someday.
"I always (tell Jared) racing's the best way to make a living and not have to work," Irvan said in an interview with NASCAR.com. "You get paid, but if you could, you would do it for free.
"I remember I asked Dale Earnhardt one time, 'What should I ask for my next salary in my next contract?' He said, 'You love racing?' I said, 'Yep.' He said, 'Would you do it for free if you had to?' And I said yep again.
"Then Dale said, 'OK, I would do that, too. But don't tell Richard Childress.'"
Happily retired but feeling unfulfilled in one respect
Ernie Irvan left racing in 1999 at the age of 40, but not before piling up 15 victories and 109 other top-10 finishes in just 313 NASCAR Cup Series starts. He's enjoying the slower pace of semi-retirement, helping his son along on Florida's racing circuits while wife Kim and daughter Jordan focus on equestrian events.
"I feel really good about what I was able to accomplish, but would I have been able to accomplish more if the situation hadn't happened with me getting hurt? There's no doubt," Irvan said. "When I was driving the 28 car, we were en route to being able to win more races. Larry McReynolds did an interview a few years ago and said, if I hadn't gotten hurt, I might have won 30 or 40 races."
That's at the root of a lingering frustration. Though his body of work was impressive, Irvan wasn't around long enough to pile up numbers assuring a place in the NASCAR Hall of Fame alongside contemporaries like Dale Earnhardt.
"To make the Hall of Fame would be unbelievable," Irvan said. "That's something that I would love to have that, that I could put on my mantel and say I'm in the Hall of Fame."
The plaque would be nice, but Irvan was one of the outstanding drivers of his era, regardless.
All stats courtesy of Racing Reference.