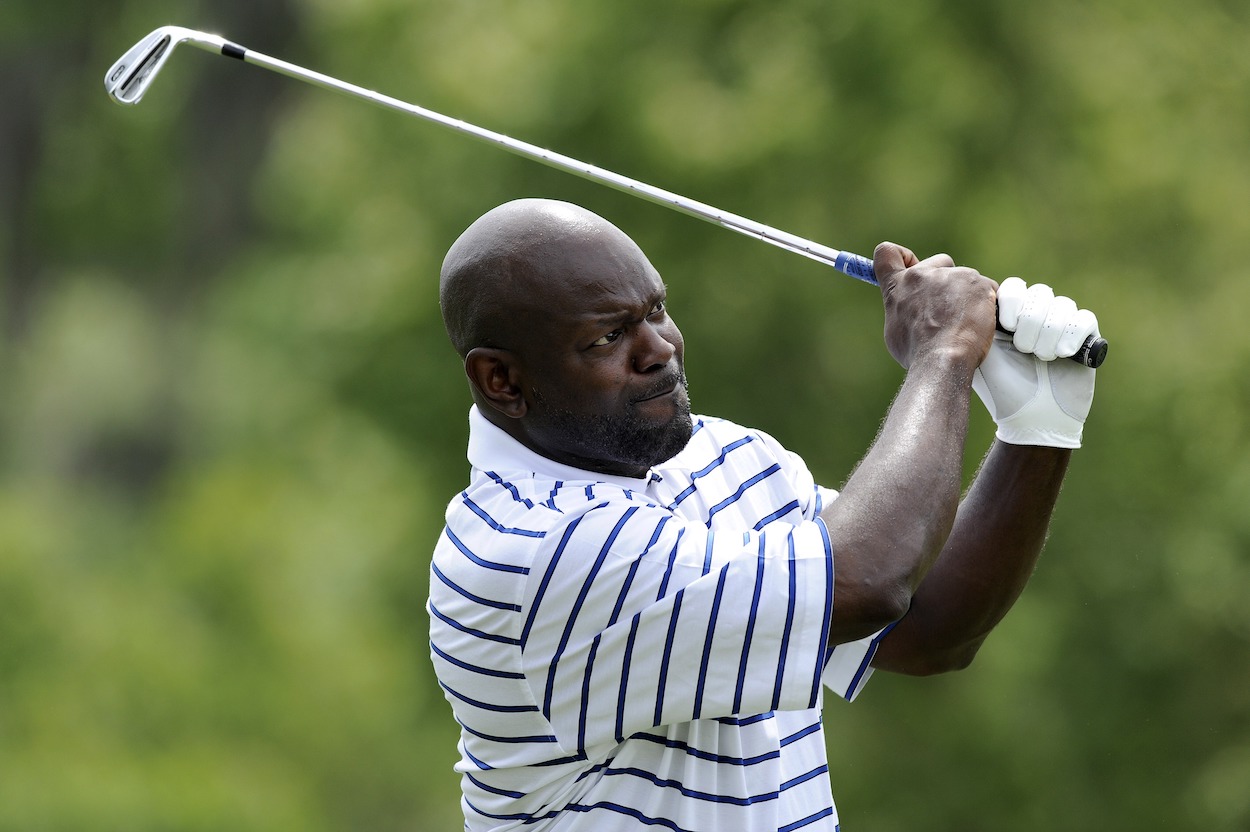 Dallas Cowboys Legend Emmitt Smith Still Holds 1 Regret From Early in His Life
Emmitt Smith is a fine golfer, but he could be even better if he picked up the sport earlier in life.
As is the case for many former NFL players, Emmitt Smith has shifted his focus to golf in retirement. The Dallas Cowboys legend and Hall of Fame running back has played in many celebrity tournaments and hosted his own charity golf event for many years.
But Smith got a late start to the game he's come to love, and he regrets not picking up a club earlier than he did.
Emmitt Smith didn't start playing golf until he was in the NFL
Smith has become an avid golfer in retirement. Over the weekend, he competed in the ClubCorp Classic at Las Colinas Country Club and spoke about how he first got started in the game.
"It was spring '90, my last year at Florida before I got drafted," Smith said Friday, per Golfweek. "I went out and played a round of golf with my teammates … in Gainesville. Went out to West End, I'll never forget it. Out there hitting golf balls and drinking beer and having a good time."
Smith fell in love with golf right away, so he decided to get more serious about the game during his NFL career.
"I got drafted by the Cowboys, come out here that summer, everybody working out and flying to the golf course up at River Chase," he said. "We used to play at River Chase all the time. So I just rented clubs and rented clubs and rented clubs, and then that offseason I bought my first set of golf clubs. Bought me a set of Hogan Edges all because they were pretty and they looked good in the bag and I said I'm going to get 'em. Didn't know what kind of clubs I bought. I bought blades. They were blades."
If you're unfamiliar with blades, they're high-level irons typically reserved for professional players. They're hard to hit because the sweet spot is so small, so Smith obviously had trouble hitting them correctly.
"I wasn't that good. I didn't know what the heck I was doing," he said. "So I bought these real expensive golf clubs. I don't know where the hell they are today, but I bought them."
Smith uses clubs that fit his game now, but he's still not as good as he thinks he could be.
Smith regrets not picking up golf earlier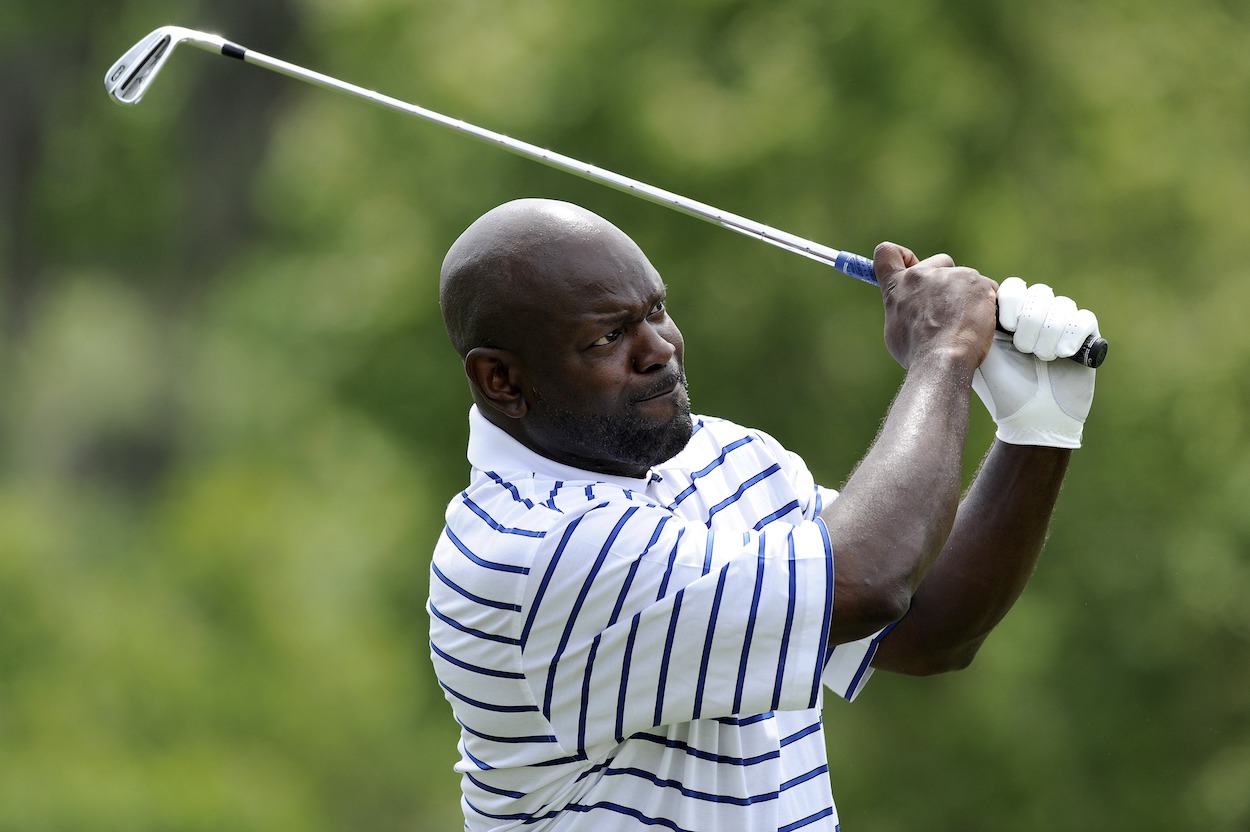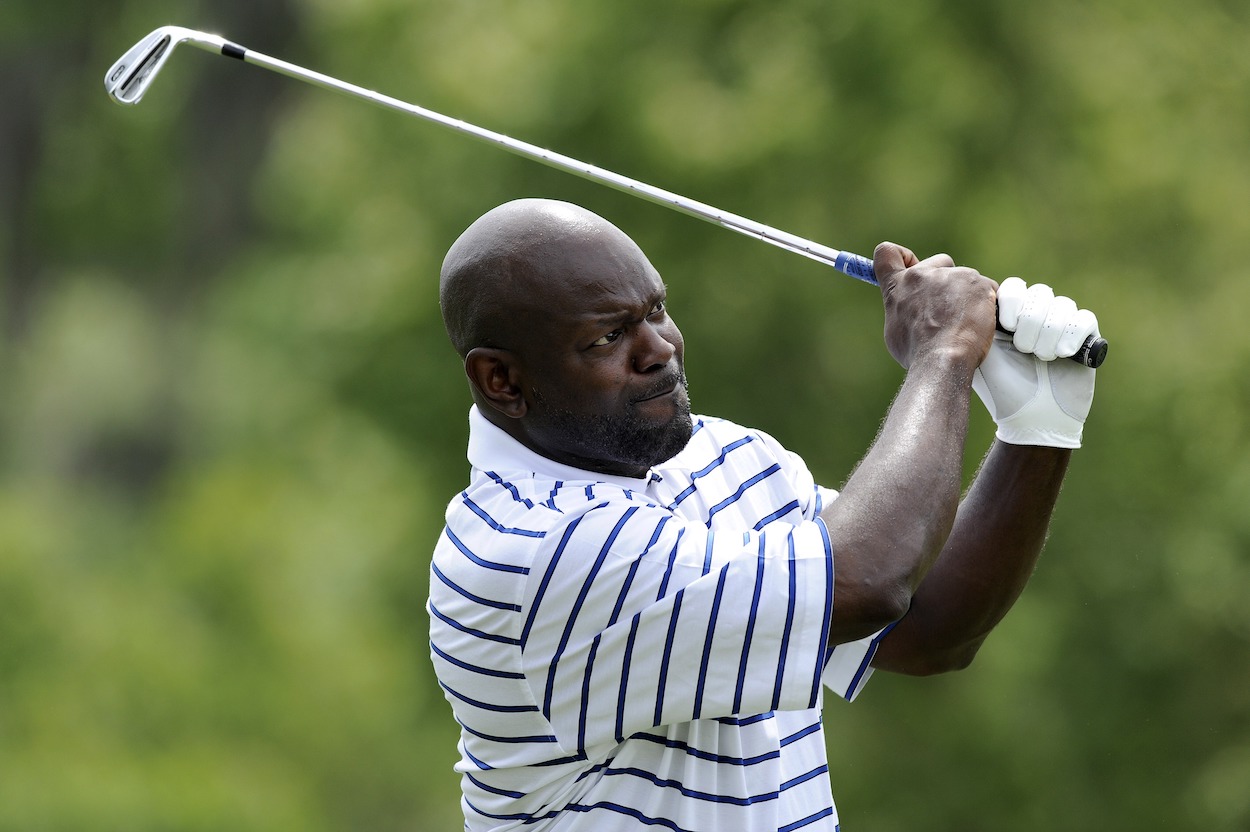 Smith didn't start playing golf seriously until he was in his 20s, so he got a late start on the sport. If he could go back and change anything about his younger life, it would be to pick up the game earlier than he did.
"Shoot, I wish I could have took up golf when I was a kid," Smith said. "But my folks couldn't afford no golf balls and no golf clubs, let alone green fees and all that kind of stuff. I mean, I don't even recall that there was even a golf club back in my hometown that I can think of. I only recall junior golf. It was all about football and baseball back in my hometown, that's what we all did."
Pursuing football was obviously the right choice for the Hall of Famer, but all he has left now is golf. The good news? He has all the time in the world to improve in retirement.
Like Sportscasting on Facebook. Follow us on Twitter @sportscasting19.